Rob Marshall's "Nine" led the always interesting, occasionally non-sensical Golden Satellite nominations, which were announced this morning. The film took 11 nominations, including best picture (comedy or musical), best director, and acting nods for Daniel Day-Lewis, Marion Cotillard and Penelope Cruz.
While the awards – handed out by International Press Academy – are generally disregarded as a serious Oscar precursor due to their often inexplainable decisions (see this year's "top ten list," which for some reason does not coincide with their best picture nominees), this year's batch is definitely full of worthy nominees, particularly from the specialty sector. All six of the nominees for best picture (drama) hail from specialty distributors – "Bright Star," "An Education," "The Hurt Locker," "The Messenger," "Precious" and the out-of-nowhere inclusion of "The Stoning of Soraya M," while admirable acting nod inclusions of "The Maid"'s Catalina Saavedra, "The Damned United"'s Michael Sheen and Timothy Spall, and "The Stoning of Soraya M."'s Mozhan Marno and Shohreh Aghdashloo continued the trend.
Additionally interesting was the best director category, where three of the six nominations went to women (Jane Campion, Lone Scherfig and Kathryn Bigelow), two to openly gay men (Lee Daniels and Rob Marshall), and one to the South African director of a summer sci-fi film (Neill Blomkamp). Not present were "Up In The Air"'s Jason Reitman, "Inglourious Basterds"'s Quentin Tarantino," or "A Serious Man"'s Joel & Ethan Coen.
Surprise omissions (if there can be such a thing as a "surprise" here) included favorites like "Precious"'s Gabourey Sidibe (though Sidibe did receive a special award for "outstanding new talent"), "A Single Man"'s Julianne Moore, "Up In The Air"'s Anna Kendrick, "The Last Station"'s Helen Mirren, and "Julie & Julia"'s Stanley Tucci, while as-yet-unreleased films like "Invictus," "The Lovely Bones," "Brothers" and "Avatar" were all shut out entirely, more than likely because they didn't screen for the IFA (though nominees "Nine" and "It's Complicated" both did).
Check out the entire list of nominations on the following page. The winners will be announced Sunday, December 20, 2009 at the Grand Salon of the InterContinental Hotel in Century City, California. Last year's winners included "Slumdog Millionaire" and "Happy-Go-Lucky" in the best picture categories, while Angelina Jolie, Richard Jenkins, Sally Hawkins, Ricky Gervais, Rosemarie deWitt and Michael Shannon all won acting trophies.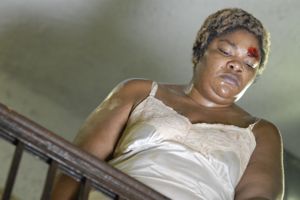 Best Motion Picture (Drama)
"Bright Star"
"An Education"
"The Hurt Locker"
"The Messenger"
"Precious: Based on the Novel Push by Sapphire"
"The Stoning of Soraya M."
Best Motion Picture (Comedy or Musical)
"The Informant!"
"It's Complicated"
"Julie & Julia"
"Nine"
"A Serious Man"
"Up in the Air"
Best Director
Jane Campion, "Bright Star"
Neill Blomkamp, "District 9•
Lone Scherfig, "An Education"
Kathryn Bigelow, "The Hurt Locker"
Rob Marshall, "Nine"
Lee Daniels, "Precious: Based on the Novel Push by Sapphire"
Best Actress (Drama)
Shohreh Aghdashloo, "The Stoning of Soraya M."
Emily Blunt, "The Young Victoria"
Abbie Cornish, "Bright Star"
Penelope Cruz, "Broken Embraces"
Carey Mulligan, "An Education"
Catalina Saavedra, "The Maid"
Best Actor (Drama)
Jeff Bridges, "Crazy Heart"
Hugh Dancy, "Adam"
Johnny Depp, "Public Enemies"
Colin Firth, "A Single Man"
Jeremy Renner, "The Hurt Locker"
Michael Sheen, "The Damned United"
Best Actress (Comedy Or Musical)
Sandra Bullock, "The Proposal"
Marion Cotillard, "Nine"
Zooey Deschanel, "(500) Days of Summer"
Katherine Heigl, "The Ugly Truth"
Meryl Streep, "Julie & Julia"
Best Actor (Comedy Or Musical)
George Clooney, "Up in the Air"
Bradley Cooper, "The Hangover"
Matt Damon, "The Informant!"
Daniel Day-Lewis, "Nine"
Michael Stuhlbarg, "A Serious Man"
Best Supporting Actress
Emily Blunt, "Sunshine Cleaning"
Penelope Cruz, "Nine"
Anna Kendrick, "Up in the Air"
Mozhan Marno, "The Stoning of Soraya M."
Mo'nique, "Precious: Based on the Novel Push by Sapphire"
Best Supporting Actor
Woody Harrelson, "The Messenger"
James McAvoy, "The Last Station"
Alfred Molina, "An Education"
Timothy Spall, "The Damned United"
Christoph Waltz, "Inglourious Basterds"
Best Original Screenplay
Jane Campion, "Bright Star"
Scott Neustadter and Michael H. Weber, "(500) Days of Summer"
Mark Boal, "The Hurt Locker"
Joel and Ethan Coen, "A Serious Man"
Bob Peterson and Pete Docter, "Up"
Best Adapted Screenplay
Neill Blomkamp and Terri Tatchell, "District 9•
Nick Hornby, "An Education"
Nora Ephron, "Julie & Julia"
Geoffrey Fletcher, "Precious: Based on the Novel Push by Sapphire"
Jason Reitman and Sheldon Turner, "Up in the Air"
Best Motion Picture (Animated or Mixed Media)
"Cloudy with a Chance of Meatballs"
"Fantastic Mr. Fox"
"Harry Potter and the Half-Blood Prince"
"The Princess and the Frog"
"Up"
"Where the Wild Things Are"
Best Foreign Language Film
"Broken Embraces"
"I Killed My Mother"
"The Maid"
"Red Cliff"
"The White Ribbon"
"Winter in Wartime"
Best Documentary Feature
"The Beaches of Agnes"
"The Cove"
"Every Little Step"
"It Might Get Loud"
"The September Issue"
"Valentino: The Last Emperor"
Best Art Direction
Terry Gilliam, Dave Warren and Anastasia Masaro, "The Imaginarium of Doctor Parnassus"
Nathan Crowley, Patrick Lumb and William Ladd Skinner, "Public Enemies"
Eddy Wong, "Red Cliff"
Chris Kennedy, "The Road"
Ian Philips and Dan Bishop, "A Single Man"
Barry Chusid and Elizabeth Wilcox, "2012•"
Best Cinematography
Robert Richardson, "Inglourious Basterds"
Guillermo Navarro and Erich Roland, "It Might Get Loud"
Dion Beebe, "Nine"
Dante Spinotti, "Public Enemies"
Lu Yue and Zhang Yi, "Red Cliff"
Roger Deakins, "A Serious Man"
Best Costume Design
Consolata Boyle, "Cheri"
Monique Prudhomme, "The Imaginarium of Doctor Parnassus"
Colleen Atwood, "Nine"
Tim Yip, "Red Cliff"
Sandy Powell, "The Young Victoria"
Best Film Editing
Julian Clarke, "District 9•
Chris Innis and Bob Murawski, "The Hurt Locker"
Greg Finton, "It Might Get Loud"
Claire Simpson and Wyatt Smith, "Nine"
Angie Lam, Yang Hongyu and Robert A. Ferretti, "Red Cliff"
David Brenner and Peter S. Elliot, "2012•"
Best Original Score
Gabriel Yared, "Amelia"
Marvin Hamlisch, "The Informant!"
Elliot Goldenthal, "Public Enemies"
Michael Giacchino, "Up"
Rolfe Kent, "Up in the Air"
Carter Burwell and Karen O, "Where the Wild Things Are"
Best Original Song
"The Weary Kind" from "Crazy Heart" (T Bone Burnett and Ryan Bingham)
"We are the Children of the World" from "The Imaginarium of Doctor Parnassus" (Terry Gilliam)
"Cinema Italiano" from "Nine" (Maury Yeston)
"I See in Color" from "Precious: Based on the Novel Push by Sapphire" (Mary J. Blige)
"Almost There" from "The Princess and the Frog" (Randy Newman)
"Down in New Orleans" from "The Princess and the Frog" (Randy Newman)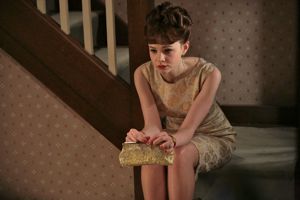 Best Sound (Mixing and Editing)
"It Might Get Loud"
"Nine"
"Red Cliff"
"Terminator Salvation"
"Transformers: Revenge of the Fallen"
"2012•"
Best Visual Effects
"District 9•
"Fantastic Mr. Fox"
"The Imaginarium of Doctor Parnassus"
"Red Cliff"
"Transformers: Revenge of the Fallen"
"2012•"
Best Ensemble
"Nine"
Outstanding New Talent
Gabourey Sidibe
Auteur Award
Roger Corman
Tesla Award (Achievement in Technology)
Roger Deakins
Mary Pickford Award (Outstanding Artistic Contribution)
Michael York
Ten Best Films of 2009
"Bright Star"
"An Education"
"(500) Days of Summer"
"The Hurt Locker"
"Inglourious Basterds"
"Nine"
"Precious: Based on the Novel Push by Sapphire"
"A Serious Man"
"The Stoning of Soraya M."
"Up in the Air"