Six weeks ago, one the first editions of this column looked at all the major races in a pre-precursor assessment that was more or less based purely on buzzes and whispers. With this morning's announcement of the Screen Actors Guild nominations, and the two weeks of near-daily announcements that preceded it (get a full rundown of all of them here), iW figured it was time to make a re-assessment. All the films have been seen and discussed by major critics and bloggers, and the vast majority of December's onslaught of awards are over. The next big announcements won't come until early January, when the National Society of Film Critics, the Director's Guild and the Producer's Guild all weigh in. They could certainly bring some surprises that slightly alter the race, but it's probably already safe to make some confident suggestions as to where Oscar is heading.
Best Picture
Oddly enough, had Oscar stuck with five nominees in this category, it would have been a much more interesting race. "Up In The Air," "The Hurt Locker," "Inglourious Basterds," and "Precious" would be looking like four of the nominees (though the latter two would be on somewhat shaky ground), while "Avatar," "Invictus," "An Education" and "Up" would be battling it out for a heated final spot. But it seems like the ten-slotted race is looking pretty set. Add "A Serious Man" and "Nine" to those aforementioned eight, and it looks like we have a fairly safe bet for Oscar's big ten.
Pretty much everyone – from the critics to the Globes to the SAGs – have been intensely kind to "The Hurt Locker" and "Up In The Air" (though SAG's snub of "Air"'s ensemble this morning was a slight exception to the rule), and they are coming out of December looking very much like frontrunners. A month ago, I would have suggested "Precious" was in a better position than both of those films, but it's becoming increasingly apparent that the film may have peaked. It's received enough love from most of the precursors to still be assured a best picture nomination, but a few suggestions here and there (that National Board of Review snub, Lee Daniels' failing to get a director nod at the Globes) suggest "Locker" and "Air" have stolen a lot of "Precious"'s thunder.
Besides "Air" and "Locker," the two films that gained the most momentum in December have to be James Cameron's "Avatar" and Quentin Tarantino's "Inglourious Basterds." "Avatar," with its generally glowing reviews and major Globe and BFCA nominations, is suddenly looking pretty secure for a best picture nomination, while "Basterds," which few would have felt confident predicting as a major player in this race when it came out in August, could very well end up with the most nominations of any film (particularly if technical and artistic category favorite "Nine" underwhelms).
"Avatar" also ended up really being the only big December release to come out swinging. While "Invictus" and "Nine" look likely to manage nominations, neither were received particularly warmly, while "The Lovely Bones" and "Brothers" faired even worse. That left room for "Up," "An Education" and "A Serious Man" to start looking like serious contenders here, and at this point I'd be surprised if anything gained enough momentum to take one of them out. I'd wager that if anything, "Nine" – tepidly received by critics – is the weakest link of the lot.
Predictions:
1. Up In The Air
2. The Hurt Locker
3. Precious
4. Inglourious Basterds
5. Avatar
6. Up
7. An Education
8. Invictus
9. A Serious Man
10. Nine

Alternates:
11. Julie & Julia
12. The Last Station
13. Crazy Heart
Best Director
Is there anything that can stop Kathryn Bigelow? After winning nearly every critics award out there, she has momentum that looks very difficult to stop. Add the pressure voters will have to honor the first female frontrunner ever in this category, and it's likely we'll have our first female winner as well. It should also make for a rare case where the best director frontrunner's film is not necessarily the frontrunner for best picture (which seems like "Up In The Air" at this point). The last time that happened was in 2002, when "Chicago" looked good for best picture, but Martin Scorsese was the suspected best director winner (though he ended up losing to Roman Polanski).
The rest of the category should make for one of the most eclectic director pools we've seen in a while. Two Canadians – one of whom just happens to be Bigelow's ex-husband – are looking like nomination locks in "Up In The Air"'s Jason Reitman and "Avatar"'s James Cameron, while Quentin Tarantino should manage his first nomination since "Pulp Fiction." The last slot is much more shaky, though "Precious"'s Lee Daniels (who would become the second African-American ever to be nominated here) seems like the safest bet in the wake of "Nine" and "Invictus"'s lukewarm responses.
Predictions:
1. Kathryn Bigelow, The Hurt Locker
2. Jason Reitman, Up In The Air
3. James Cameron, Avatar
4. Quentin Tarantino, Inglourious Basterds
5. Lee Daniels, Precious

Alternates:
6. Clint Eastwood, Invictus
7. Lone Scherfig, An Education
8. Joel & Ethan Coen, A Serious Man
-This article continues on the next page-
Best Actor
This category saw the biggest split of precursors, with five men – George Clooney, Jeff Bridges, Colin Firth, Morgan Freeman, Jeremy Renner – each receiving multiple awards from the various groups. Clooney took home the most (winning six critics awards and counting), and Renner is definitely the most vulnerable given he missed out on a Golden Globe nod (with "Brothers"'s Tobey Maguire replacing him), but this lineup (mirrored at the SAGs and Critics Choice) seems fairly stable. What should be really interesting is who wins. Bridges and Firth are both career veterans who have never won, and while Clooney and Freeman both have, they were in the supporting category. I'd wager Bridges is definitely in the best position to win here, but "Crazy Heart" will have to pick up a bit more steam first.
Predictions:
1. George Clooney, Up In The Air
2. Jeff Bridges, Crazy Heart
3. Colin Firth, A Single Man
4. Morgan Freeman, Invictus
5. Jeremy Renner, The Hurt Locker

Alternates:
6. Matt Damon, The Informant!
7. Viggo Mortensen, The Road
8. Tobey Maguire, Brothers
Best Actress
Meryl vs. Carey was the best actress battle people had been calling since the summer, and Meryl vs. Carey it remains. Last month, Gabourey Sidibe all of a sudden looked like a strong competitor, and while she remains in the race (if she beats Mulligan in the Globes' drama category – which should very well could – momentum will return), Mulligan and Streep have essentially split all the kudos thus far. It seems quite likely at this point that Mulligan's first-timer status is paving the way for Streep to finally nab her third statuette, and "classic Meryl" speeches at upcoming awards shows will only further this suggestion.
Though neither of them stand even a slight chance at winning, Sandra Bullock and Helen Mirren look likely to make up the rest of the category. Bullock was essentially on nobody's radar just six weeks ago, but "The Blind Side"'s massive box office coupled with Bullock's appeal has worked wonders. Mirren is probably the most vulnerable, missing out on a BFCA nod to both Emily Blunt and Soarise Ronan.
Predictions:
1. Meryl Streep, Julie & Julia
2. Carey Mulligan, An Education
3. Gabourey Sidibe, Precious
4. Sandra Bullock, The Blind Side
5. Helen Mirren, The Last Station

Alternates:
6. Emily Blunt, The Young Victoria
7. Marion Cotillard, Nine
8. Saorise Ronan, The Lovely Bones
Best Supporting Actor
While Christoph Waltz (who has won a whopping 11 precursors, and been nominated for everything) is overwhelming the frontunner here, the rest of this category is much more undecided. Woody Harrelson has quickly gone from dark horse to distant second, and Stanley Tucci has overcome "The Lovely Bones"'s very mixed response, but the last two slots leave lots of room for surprise.
Both the Globes and the SAGs lent curve balls by including Matt Damon's work in "Invictus," despite him not really having much to do in the film. Neither went for Alfred Molina, who seemed like a very safe bet before both announced, and did manage a BFCA nod. The BFCAs also honored "Me & Orson Welles"'s Christian McKay, but didn't include "The Last Station"'s Christopher Plummer, who did factor into both the Globes and the SAGs. That make four contenders for two slots, with additional dark horses in "It's Complicated"'s Alec Baldwin and "The Hurt Locker"'s Anthony Mackie. I'm going with late momentum carrying Baldwin into a rare precursor-less nomination, though I'd feel equally confident with any variety of combinations.
Predictions:
1. Christoph Waltz, Inglourious Basterds
2. Woody Harrelson, The Messenger
3. Stanley Tucci, The Lovely Bones
4. Christopher Plummer, The Last Station
5. Alec Baldwin, It's Complicated

Alternates:
6. Matt Damon, Invictus
7. Alfred Molina, An Education
8. Christian McKay, Me & Orson Welles
9. Anthony Mackie, The Hurt Locker
-This article continues on the next page-
Best Supporting Actress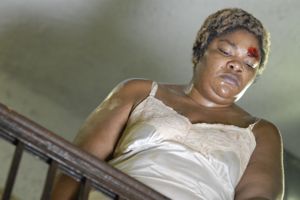 Like its male counterpart, supporting actress has essentially come down to this: An overwhelming frontrunner ("Precious"'s Mo'Nique, who has cleaned up at the precursors), two definite nominees who scored at the holy precursor trinity of SAG, Globe & BFCA ("Up In The Air" duo Anna Kendrick and Vera Farmiga, whose biggest threat is stealing votes from each others), and two slots up for grabs from 4 contenders ("Nine"'s Penelope Cruz, "A Single Man"'s Julianne Moore, "Inglourious Basterds"'s Diane Kruger, and "The Messenger"'s Samantha Morton).
However, it becomes more complicated in that two women being campaigned in lead by those greedy Weinsteins (who have a whopping 5 contenders here) could easily turn up here instead. "Nine"'s Marion Cotillard and "Inglourious Basterds"'s Melanie Laurent each give performances arguably greater than their aforementioned co-stars, and could definitely be considered supporting players. Or, all the "Nine" and "Basterd" women could cancel each other out. For now, I'm going with the Globes (Moore and Cruz), but I look forward to being surprised here.
Predictions:
1. Mo'Nique, Precious
2. Anna Kendrick, Up In The Air
3. Vera Farmiga, Up In The Air
4. Julianne Moore, A Single Man
5. Penelope Cruz, Nine

Alternates:
6. Marion Cotillard, Nine
7. Samantha Morton, The Messenger
8. Diane Kruger, Inglourious Basterds
9. Melanie Laurent, Inglourious Basterds
Best Original Screenplay
I think it's very safe to say that "The Hurt Locker," "Inglourious Basterds," "Up," "A Serious Man" and "(500) Days of Summer" are the five nominees in this category. Mind you, this is also the category that threw us for a serious loop last year when they gave nods to "Frozen River" and "In Bruges" over "Rachel Getting Married" and "Vicky Cristina Barcelona," both of which seemed like locks.
Predictions:
1. The Hurt Locker
2. Inglourious Basterds
3. Up
4. A Serious Man
5. (500) Days of Summer

Alternates:
6. The Messenger
7. It's Complicated
8. Bright Star
9. Avatar
Best Adapted Screenplay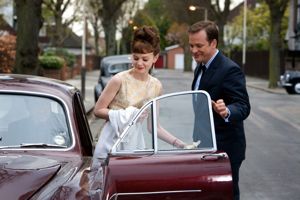 All of a sudden, this became a very unpredictable category. While I wouldn't call it "weak" by any means, it's just that more obvious contenders like "Invictus," "The Lovely Bones" and "Nine" are more or less dark horses now. While "Up In The Air" is really the only lock for a nomination (and pretty much locked for the win), and "An Education" and "Precious" look pretty good, the rest of the category could see a very fun batch of possibilities. As we've seen in the past, the Academy tends to get much more edgy in the screenplay categories ("Y Tu Mama Tambien," "Borat," "Before Sunset" are some recent examples), and here's hoping that benefits the likes of "District 9," "Fantastic Mr. Fox," "In The Loop" or "A Single Man," which would each be a quite inspired choice.
Predictions:
1. Up In The Air
2. An Education
3. Precious
4. District 9
5. Fantastic Mr. Fox

Alternates:
6. A Single Man
7. Julie & Julia
8. Invictus
9. In The Loop
"For Your Consideration" is a weekly column by indieWIRE Associate Editor Peter Knegt. Check out the previous editions:
For Your Consideration: How Much Does Oscar Love a Musical?
For Your Consideration: 10 Surprises From The Spirit Award Nominations
For Your Consideration: A Guide To The Oscar Precursors
For Your Consideration: 25 Things The Academy Got Right In The 2000s
For Your Consideration: The 50 Most Despicable Oscar Snubs of the 2000s
For Your Consideration: Assessing The Major Oscar Categories
For Your Consideration: Oscar's Gay Tendencies
For Your Consideration: 11 Underdog Performances
For Your Consideration: History Repeats as Major Foreign Films Left Off Academy List
For Your Consideration: 10 Things The Fall Fests Told Us About Awards Season