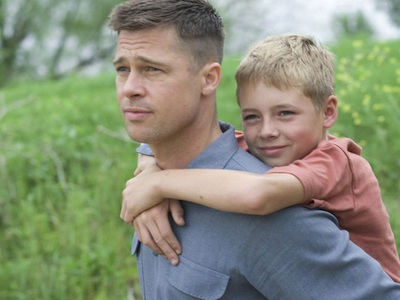 Terrance Malick's "The Tree of Life" led the winners of the Toronto Film Critics Association's annual awards, taking both best picture and best director prizes.
"Life" actress Jessica Chastain also took an award for best supporting actress, except it was for her work in Jeff Nichols' "Take Shelter," which also won best actor for Michael Shannon. Michelle Williams ("My Week With Marilyn") and Christopher Plummer ("Beginners") also took home acting prizes.
The 2011 TFCA Awards will be presented at a gala dinner in the Round Room of Toronto's Carlu on January 10, 2012, hosted by Cameron Bailey, co-director of the Toronto International Film Festival. There the TFCA will also reveal the winner of the Rogers Best Canadian Film Award, which carries a $15,000 cash prize. The three pictures nominated by TFCA members are: Café de Flore, directed by Jean-Marc Vallée, A Dangerous Method, directed by David Cronenberg, and Monsieur Lazhar, directed by Philippe Falardeau.
The full list of announced winners is below. Check out a list of all the awards so far this year here.
Best Picture: "The Tree of Life"
Best Director: Terrence Malick, "The Tree of Life"
Best Actor: Michael Shannon, "Take Shelter"
Best Actress: Michelle Williams, "My Week With Marilyn"
Best Supporting Actor: Christopher Plummer, "Beginners"

Best Supporting Actress: Jessica Chastain, "Take Shelter"
Best Screenplay: "Moneyball"
Best First Feature: "Attack the Block"
Best Animated Film: "The Adventures of Tintin"
Best Foreign Language Film: "Mysteries of Lisbon"
Best Documentary: "Nostalgia for the Light"