Award season is in full swing, with months of announcements from critic groups, guilds, boards, academies, and organizations underway.
To help everyone keep up, Indiewire has this comprehensive summary of all the announced awards and will continue to update through February 2012's grand Oscar finale.
Below are links to all of the announcements, as well as a compilation of the winners in various categories, listed in order of how many kudos each have received.
Currently, "The Artist" is the most rewarded across best picture categories.
Announced Awards:
AFI Awards
African-American Film Critics Awards
Austin Film Critics Association Awards
Alliance of Women Film Journalists (EDA Awards)
Black Film Critics Circle Awards
Boston Society of Film Critics Awards
British Independent Film Awards
Broadcast Film Critics Association Awards (Critics Choice)
Central Ohio Film Critics Awards
Chicago Film Critics Awards
Cinema Eye Honors
Dallas-Fort Worth Film Critics Association
Detroit Film Critics
Dublin Film Critics
European Film Awards
Florida Film Critics Awards
Golden Globes
Gotham Awards
Houston Film Critics
IDA Awards
Independent Spirit Award Nominations
Indiana Film Critics Awards
Las Vegas Film Critics Society Awards
London Film Critics Awards
Los Angeles Film Critics Association Awards
National Board of Review
New York Film Critics Circle Awards
New York Film Critics Online Awards
Oklahoma Film Critics Circles
Online Film Critics Society Awards
PGA Awards
Pheonix Film Critics Awards
SAG Awards
San Diego Film Critics Awards
San Francisco Film Critics Awards
St. Louis Film Critics Awards
Satellite Award Nominations
Southeastern Film Critics Awards
Toronto Film Critics Awards
Utah Film Critics Awards
Vancouver Film Critics Awards
Washington DC Area Film Critics Association Awards
Women Film Critics Circle
Summary of Winners:
Best Picture:
The Artist: 9 wins (NYFFC, NYFCO, Indiana, Las Vegas, St. Louis, San Diego, Boston, Oklahoma, Detroit, DC), 17 noms (BFCA, PGA, London, Vancouver, Pheonix, Chicago Houston, Spirits, Utah, EDA, Online, Southeastern, Central Ohio, Satellites, Globes, EFA, NBR)
The Tree of Life: 6 wins (SF, Gothams, Online, Toronto, Chicago, African-Americans), 14 noms (BFCA, London, Detroit, Phoenix, St. Louis, Online, Houston, Southeastern, San Diego, LA, AFI, NBR, Central Ohio, Vancouver)
The Descendants: 5 wins (Dallas-Forth Worth, Southeastern, Satellites, LA, Houston), 17 noms (PGA, Globes, BFCA, Detroit, St. Louis, Phoenix, AFI, NBR, Chicago, Gothams, EDA, Online, Spirits, Central Ohio, Vancouver, Indiana, DC)
Drive: 2 wins (Utah, Dublin), 14 noms (BFCA, London, Houston, Chicago, Southeastern, Phoenix, St. Louis, Online, NBR, Central Ohio, DC, Spirits, San Die Satellites)
Hugo: 2 wins (Austin, NBR), 15 noms (PGA, Globes, BFCA, Chicago, Southeastern, Detroit, AFI, Phoenix, Boston, DC, EDA, Online, Central Ohio, Satellites, San Diego)
The Help: 1 win (Black Film Critics), 8 noms (PGA, Globes, BFCA, Southeastern, Houston, AFI, Phoenix Satellites)
Melancholia: 1 win (EFA), 2 noms (EDA, Central Ohio)
Beginners: 1 win (Gothams), 1 nom (Spirits)
We Need To Talk About Kevin: 1 win (Women), 1 nom (BIFA)
Tyrannosaur: 1 win (BIFA)
The Iron Lady: 1 win (Women)
Midnight in Paris: 11 noms (PGA, Globes, BFCA, Southeastern, San Diego, Pheonix, Houston, AFI, EDA, Satellites, Central Ohio)
War Horse: 8 noms (PGA, Globes, BFCA, Southeastern, Houston, AFI, NBR, Central Ohio, Satellites)
Moneyball: 8 noms (PGA, Globes, BFCA, Southeastern, AFI, Pheonix, Central Ohio, Satellites)
Take Shelter: 4 noms (Detroit, Spirits, Gothams, Central Ohio)
The Girl With The Dragon Tattoo: 4 noms (PGA, Central Ohio, AFI, NBR)
The Ides of March: 4 noms (Globes, PGA, Central Ohio, NBR)
Win Win: 4 noms (Central Ohio, Houston, Southeastern, DC)
Bridesmaids: 3 noms (PGA, AFI, Globes)
Tinker Tailor Soldier Spy: 3 noms (Satellites, London, BIFA)
My Week With Marilyn: 3 noms (Globes, Phoenix, St. Louis)
Extremely Loud and Incredibly Close: 2 noms (BFCA, Houston)
Shame: 2 noms (Satellites, BIFA)
J. Edgar: 2 noms (AFI, NBR)
Super 8: 2 noms (Central Ohio, Phoenix)
50/50: 2 noms (Globes, Spirits)
Margin Call: 1 nom (Central Ohio)
Martha Marcy May Marlene: 1 nom (Central Ohio)
Pariah: 1 nom (Women)
The Whistleblower: 1 nom (Women)
A Separation: 1 nom (London)
Harry Potter and the Deathly Hallows Part 2: 1 nom (NBR)
Senna: 1 nom (BIFA)
Meek's Cutoff: 1 nom (Gothams)
The Kid With The Bike: 1 nom (EFA)
Le Havre: 1 nom (EFA)

Best Actor:
George Clooney, The Descendants: 7 wins (Dallas-Fort Worth, Southeastern, Oklahoma, Women, St. Louis, NBR, DC), 14 noms (Globes, SAG, Phoenix, BFCA, EDA, Online, Detroit, Central Ohio, London, Houston, San Diego, Chicago, Satellites, Boston)
Michael Fassbender, Shame: 6 wins (LA, BIFA, Detroit, Online, Florida, Houston), 14 noms (Globes, BFCA, Vancouver, San Diego, Pheonix, London, DC, Chicago, EDA, Central Ohio, Southeastern, Satellites, Boston, St. Louis)
Michael Shannon, Take Shelter: 6 wins (NYFCO, Austin, Toronto, Chicago, San Diego, Houston), 9 noms (EDA, Central Ohio, Vancouver, Online, Detroit, LA, DC, Spirits, Satellites)
Brad Pitt, Moneyball: 2 wins (NYFCC, Boston), 11 noms (Globes, SAG, Phoenix, BFCA, Detroit, St. Louis, San Diego, Houston, DC, EDA, Satellites)
Ryan Gosling, Drive: 2 wins (Dublin, Satellites), 6 noms (BFCA, Central Ohio, London, St. Louis, Women, Spirits)
Jean Dujardin, The Artist: 1 win (Las Vegas), 18 noms (Globes, SAG, Chicago, Phoenix, BFCA, London, Utah, Women, St. Louis, EDA, Online, Central Ohio, Vancouver, Detroit, Houston, DC, Spirits, EFA)
Gary Oldman, TInker Tailor Soldier Spy: 1 win (SF), 7 noms (Online, Chicago, Pheonix, London, Satellites, St. Louis, BIFA)
Joseph Gordon-Levitt, 50/50: 1 win (Utah), 2 noms (Globes, Spirits)
Woody Harrelson, Rampart: 1 win (African-American), 2 noms (Satellites, Spirits)
Colin Firth, The King's Speech: 1 win (EFA)
Paul Giamatti, Win Win: 1 win (Indiana)
Olivier Litondo, The First Grader: 1 win (Black Film Critics)
Leonardo diCaprio, J. Edgar: 4 noms (Globes, SAG, BFCA, Satellites)
Brendan Gleeson, The Guard: 4 noms (Globes, Satellites, BIFA, San Diego)
Demian Bichir, A Better Life: 2 noms (SAG, Spirits)
Ryan Gosling, The Ides of March: 1 nom (Globes)
Ryan Gosling, Crazy Stupid Love: 1 nom (Globes)
Owen Wilson, Midnight in Paris: 1 nom (Globes)
Tom Hardy, Warrior: 1 nom (Satellites)
Peter Mullan, Tyrannosaur: 1 nom (BIFA)
Neil Maksell, Kill List: 1 nom (BIFA)
Ralph Fiennes, Corionalus: 1 nom (Indiana)
Tom Hardy, Warrior: 1 nom (Women)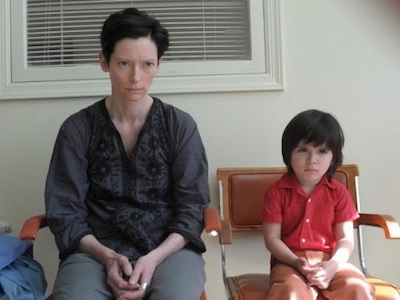 Best Actress:
Michelle Williams, My Week With Marilyn: 10 wins (Boston, Toronto, Dallas-Fort Worth, Detroit, Chicago, Oklahoma, Florida, Utah, Las Vegas, DC), 14 noms (Globes, BFCA, SAG, London, Phoenix, Houston, Online, EDA, Central Ohio, Vancouver, Spirits, St. Louis, San Diego, Satellites)
Tilda Swinton, We Need To Talk About Kevin: 6 wins (SF, Austin, Online, NBR, EFA, Houston), 11 noms (Globes, BFCA, SAG, London, Indiana, Southeastern, Women, DC, BIFA, EDA, San Diego)
Viola Davis, The Help: 4 wins (Satellites, Women, Black Film Critics, African-Americans), 11 noms (Globes, SAG, Pheonix, BFCA, Houston, St. Louis, Detroit, DC, San Diego, EDA, Central Ohio)
Meryl Streep, The Iron Lady: 3 wins (NYFCC, NYFCO, Southeastern), 16 noms (Globes, SAG, Phoenix, BFCA, Chicago, London, Houston, Detroit, Boston, EDA, Online, DC, St. Louis, Satellites, Central Ohio, Vancouver)
Elizabeth Olsen, Martha Marcy May Marlene: 1 win (Indiana), 12 noms (BFCA, Chicago, Pheonix, Houston, DC, Spirits, San Diego, St. Louis, Online, Central Ohio, Vancouver, Satellites)
Rooney Mara, The Girl With The Dragon Tattoo: 1 win (St. Louis), 2 noms (Utah, Globes)
Olivia Colman, Tyrannosaur: 1 win (BIFA), 1 nom (Satellites)
Yun Jung-Hee, Poetry: 1 win (LA)
Brit Marling, Another Earth: 1 win (San Diego)
Jessica Chastain, The Tree of Life: 1 win (Dublin)
Kirsten Dunst, Melancholia: 7 noms (LA, EDA, Central Ohio, Online, London, Chicago, EFA)
Charlize Theron, Young Adult: 5 noms (Globes, BFCA, Detroit, Central Ohio, Satellites)
Glenn Close, Albert Nobbs: 3 noms (Globes, SAG, Satellites)
Anna Paquin, Margaret: 2 noms (London, Chicago)
Jodie Foster, Carnage: 1 nom (Globes)
Kate Winslet, Carnage: 1 nom (Globes)
Kristin Wiig, Bridesmaids: 1 nom (Globes)
Saorise Ronan, Hanna: 1 nom (St. Louis)
Felicity Jones, Like Crazy: 1 nom (Detroit)
Vera Farmiga, Higher Ground: 1 nom (Satellites)
Emily Watson, Oranges and Sunshine: 1 nom (Satellites)
Michelle Yeoh, The Lady: 1 nom (Satellites)
Rebecca Hall, The Awakening: 1 nom (BIFA)
Mia Wasikowska, Jane Eyre: 1 nom (BIFA)
MyAnna Buring, Kill List: 1 nom (BIFA)
Charlotte Gainsbourg, Melancholia: 1 nom (EFA)
Rachael Harris, Natural Selection: 1 nom (Spirits)
Adepero Oduye, Pariah: 1 nom (Spirits)
Lauren Ambrose, Think of Me : 1 nom (Spirits)

Best Supporting Actor:
Albert Brooks, Drive: 16 wins (SF, NYFCC, Oklahoma, Las Vegas, Houston, Boston, NYFCO, DC, Utah, Austin, African-Americans, Black Film Critics, Florida, Chicago, Satellites, St. Louis), 13 noms (Globes, BFCA, Indiana, London, Detroit, Pheonix, Spirits, San Diego, EDA, Online, Southeastern, Vancouver, Central Ohio)
Christopher Plummer, Beginners: 8 wins (Southeastern, Dallas-Fort Worth, LA, NBR, Toronto, Indiana, Detroit, Online,), 15 noms (Globes, SAG, Chicago, Phoenix, BFCA, Central Ohio, London, Utah, EDA, Vacouver, San Diego, Houston, DC, Spirits, Satelllites)
Nick Nolte, Warrior: 1 win (San Diego), 5 noms (SAG, Online, Chicago, BFCA, Satellites)
Michael Smiley, Kill List: 1 win (BIFA), 1 nom (London)
Kenneth Branagh, My Week With Marilyn: 10 noms (Globes, SAG, Phoenix, London, BFCA, Detroit, EDA, DC, Satelltes, Vancouver)
Jonah Hill, Moneyball: 5 noms (Globes, SAG, Phoenix, St. Louis, Satellites)
John Hawkes, Martha Marcy May Marlene: 7 noms (St. Louis, EDA, DC, Spirits, Phoenix, Online, Central Ohio)
Andy Serkis, Rise of the Planet of the Apes: 6 noms (BFCA, Houston, DC, Satellites, San Diego, EDA)
Patton Oswalt, Young Adult: 5 noms (BFCA, Chicago, LA, Detroit, Central Ohio)
Brad Pitt, The Tree of Life: 3 noms (Online, Chicago, Central Ohio)
Viggo Mortensen, A Dangerous Method: 2 noms (Globes, Satellites)
Armie Hammer, J. Edgar: 2 noms (SAG, Houston)
Alan Rickman, Harry Potter: 2 noms (EDA, St. Louis)
Max von Sydow, Extremely Loud and Incredibly Close: 1 nom (San Diego)
Colin Farrell, Horrible Bosses: 1 nom (Satellites)
Christoph Waltz, Carnage: 1 nom (Satellites)
Hugo Weaving, Oranges and Sunshine: 1 nom (Satellites)
Tom Hardy, Tinker Tailor Soldier Spy: 1 nom (BIFA)
Benedict Cumberbatch, Tinker Tailor Soldier Spy: 1 nom (BIFA)
Eddie Marsan, Tyrannosaur: 1 nom (BIFA)
Simon Russell Beale, The Deep Blue Sea: 1 nom (London)
Ezra Miller, We Need To Talk About Kevin: 1 nom (BIFA)
Corey Stoll, Midnight in Paris: 1 nom (Spirits)
John C Reilly, Cedar Rapids: 1 nom (Spirits)
Ryan Gosling, Crazy Stupid Love 1 nom (Detroit)
Alex Shaffer, Win Win: 1 nom (Houston)
John Goodman, The Artist: 1 nom (St. Louis)

Best Supporting Actress:
Jessica Chastain, The Tree of Life, Take Shelter, The Help, etc: 7 wins (LA, NYFCC, for all films; Toronto and Austin, for "Take Shelter"; Chicago, Online and Satellites, for "The Tree of Life"), 15 noms (St. Louis, Vancouver and Central Ohio for "The Tree of Life"; Spirits and Detroit for "Take Shelter"; Globes, SAG, BFCA, EDA, London, Phoenix, Central Ohio, Houston and San Diego for "The Help" )
Shailene Woodley, The Descendants: 5 wins (Dallas-Fort Worth, Florida, NBR, San Diego, Houston), 11 noms (BFCA, Globes, Southeastern, Chicago, St. Louis, Phoenix, DC, Spirits, Online, Central Ohio, Vancouver)
Octavia Spencer, The Help: 4 wins (Oklahoma, DC, Black Film Critics, African-Americans), 11 noms (Globes, SAG, Phoenix, BFCA, London, St. Louis, Chicago, Detroit, Houston, EDA, Satellites)
Melissa McCarthy, Bridesmaids: 3 wins (Boston, NYFCO, Las Vegas), 8 noms (SAG, BFCA, Chicago, Houston, DC, Online, Central Ohio, Vancouver)
Vanessa Redgrave, Corionalus: 2 wins (SF, BIFA), 4 noms (London, Detroit, Utah, Satellites)
Carey Mulligan, Shame: 1 win (Detroit), 9 noms (BFCA, Central Ohio, Chicago, San Diego, DC, BIFA, Satellites, EDA, Online)
Berenice Bejo, The Artist: 1 win (St. Louis), 7 noms (Globes, SAG, BFCA, Pheonix, Detroit, DC, EDA)
Janet McTeer, Albert Nobbs: 1 win (Southeastern), 7 noms (Globes, SAG, Houston, Satellites, Spirits, EDA, Online)
Amy Ryan, Win Win: 1 win (Utah), 1 nom (Indiana)
Viola Davis, The Help: 1 win (Indiana)
Sareh Bayat, A Separation: 1 nom (London)
Elle Fanning, Super 8: 1 nom (Satellites)
Lisa Feret, Mozarts Sister: 1 nom (Satellites)
Judy Greer, The Descendants: 1 nom (Satellites)
Rachel McAdams, Midnight in Paris: 1 nom (Satellites)
Kate Winslet, Carnage: 1 nom (Satellites)
Felicity Jones, Albatross: 1 nom (BIFA)
Sally Hawkins, Submarine: 1 nom (BIFA)
Kathy Burke, Tinker Tailor Soldier Spy: 1 nom (BIFA)
Anjelica Huston, 50/50: 1 nom (Spirits)
Harmony Santana, Gun Hill Road: 1 nom (Spirits)
Cate Blanchett, Hanna: 1 nom (St. Louis)
Melanie Laurent, Beginners: 1 nom (San Diego)
Bryce Dallas Howard, The Help: 1 nom (Phoenix)

Best Director:
Michel Hazanavicius, The Artist: 7 wins (NYFCC, NYFCO, Oklahoma, St. Louis, Detroit, Indiana, Utah), 15 noms (Globes, BFCA, London, Online, EDA, Pheonix, Southeastern, Chicago, Vancouver, Houston, Boston, DC, San Diego, Satellites, Spirits)
Nicolas Winding Refn, Drive: 6 wins (Austin, Satellites, Las Vegas, San Diego, Houston, Dublin), 9 noms (BFCA, Central Ohio, St. Louis, Online, London, DC, Chicago, Spirits, Utah, Detroit)
Martin Scorsese, Hugo: 5 wins (Boston, NBR, DC, Southeastern, Florida), 12 noms (Globes, BFCA, Chicago, Pheonix, EDA, Online, LA, San Diego, Satellites, Detroit, Central Ohio, Vancouver)
Terrance Malick, The Tree of Life: 5 wins (SF, LA, Chicago, Toronto, Online), 9 noms (St. Louis, Detroit, London, EDA, Vancouver, Central Ohio, San Diego, Indiana, Houston)
Alexander Payne, The Descendants: 1 win (Dallas-Fort Worth) 8 noms (Globes, St. Louis, Pheonix, DC, Satellites, Spirits, EDA, Houston)
Steve McQueen, Shame: 1 win (African-Americans), 2 noms (Satellites, BIFA)
Lynne Ramsay, We Need To Talk About Kevin: 1 win (BIFA), 1 nom (London)
Susanne Bier, In a Better World: 1 win (EFA)
Dee Rees, Pariah: 1 win (Black Film Critics)
Woody Allen, Midnight in Paris: 7 noms (Globes, DC, Pheonix, EDA, Satellites, San Diego, Houston)
Lars von Trier, Melancholia: 3 noms (EFA, Central Ohio, Online)
Steven Spielberg, War Horse: 2 noms (BFCA, Satellites)
Jeff Nichols, Take Shelter: 2 noms (Detroit, Spirits)
Tate Taylor, The Help: 2 noms (Phoenix, Satellites)
David Fincher, The Girl With The Dragon Tattoo: 2 noms (Central Ohio, St. Louis)
Tomas Alfredson, Tinker Tailor Soldier Spy: 2 noms (Satellites, BIFA)
Asghar Farhadi, A Separation: 1 nom (London)
George Clooney, The Ides of March: 1 nom (Globes)
John Michael McDonagh, The Guard: 1 nom (Satellites)
Stephen Daldry, Extremely Loud & Incredibly Close: 1 nom (BFCA)
Paddy Considine, Tyrannosaur: 1 nom (BIFA)
Ben Wheatley, Kill List: 1 nom (BIFA)
Mike Mills, Beginners: 1 nom (Spirits)

Best Screenplay:
The Descendants: 7 wins (Satellites, Florida, St. Louis, Southeastern, Dallas-Fort Worth, Utah, NYFCO, NBR, DC, Houston Indiana), 9 noms (BFCA, LA, Chicago, Globes, San Diego, Spirits, Phoenix, Online, EDA)
Moneyball: 6 wins (Chicago, Boston, Toronto, Las Vegas, Oklahoma, NYFCC), 9 noms (BFCA, Globes, Southeastern, St. Louis, Detroit, DC, Satellites, San Diego, Indiana, Online, EDA)
The Artist: 4 wins (Florida, Chicago, Oklahoma, St. Louis), 10 noms (BFCA, DC, Southeastern, Globes, San Diego, Satellites, Spirits, Houston, Detroit, Phoenix, EDA)
50/50: 3 wins (NBR, Utah, DC), 5 noms (BFCA, St. Louis, San Diego, Houston, Detroit)
Midnight in Paris: 1 win (Austin), 10 noms (BFCA, Chicago, Globes, San Diego, St. Louis, Houston, DC, Phoenix, Online, EDA)
Win Win: 1 win (Indiana), 8 noms (BFCA, St. Louis, San Diego, DC, Online, EDA, Spirits, Houston)
The Help: 1 win (Black Film Critics), 5 noms (BFCA, DC, St. Louis, Satellites, Phoenix)
Drive: 1 win (Austin), 4 noms (Online, Chicago, St. Louis, San Diego)
Tinker Tailor Soldier Spy: 1 win (SF), 4 noms (Online, EDA, Chicago, DC)
The Tree of Life: 1 win (Satellites), 3 noms (Online, St. Louis, Chicago)
A Separation: 1 win (LA), 2 noms (Online, Chicago)
Margin Call: 1 win (SF), 1 nom (Indiana)
Submarine: 1 win (BIFA)
Pariah: 1 win (Black Film Critics)
The Kid With The Bike: 1 win (EFA)
Hugo: 6 noms (BFCA, EDA, San Diego, Chicago, DC, Phoenix)
Beginners: 6 noms (EDA, San Diego, Utah, Spirits, Detroit, Phoenix)
We Need To Talk About Kevin; 3 noms (EDA, Online, BIFA)
The Guard: 2 noms (Satellites, BIFA)
Shame: 2 noms (Satellites, BIFA)
Martha Marcy May Marlene: 2 noms (Online, Chicago)
Bridesmaids: 2 noms (EDA, DC)
The Muppets: 2 noms (Utah, St. Louis)
Extremely Loud & Incredibly Close: 1 nom (BFCA)
The Ides of March: 1 nom (Globes)
Young Adult: 1 nom (BFCA)
Harry Potter and the Deathly Hallows, Part 2: 1 nom (San Diego)
Take Shelter: 1 nom (Detroit)
Margaret: 1 nom (Boston)
Tyrannosaur: 1 nom (Satellites)
Mozarts Sister: 1 nom (Satellites)
The Adventures of Tintin: 1 nom (Satellites)
Albert Nobbs: 1 nom (Satellites)
War Horse: 1 nom (Satellites)
Footnote: 1 nom (Spirits)
Hanna: 1 nom (St. Louis)

Best Foreign Language Film:
A Separation: 8 wins (Chicago, Southeastern, Dallas-Fort Worth, NYFCC, NBR, Utah, Dublin, BIFA), 7 noms (BFCA, Globes, LA, EDA, Online, Boston, Satellites, Spirits)
The Skin I Live In: 4 wins (Oklahoma, Indiana, Florida, DC), 8 noms (BFCA, Globes, Southeastern, Phoenix, BIFA, Houston, EDA, Online)
I Saw The Devil: 2 wins (Austin, Houston), 2 noms (St. Louis, DC)
Mysteries of Lisbon: 2 wins (Satellites, Toronto)
13 Assassins: 1 win (St. Louis), 7 noms (Utah, Indiana, NBR, DC, Satellites, Houston, Online)
Certified Copy: 1 win (SF), 2 noms (Online, DC)
Incendies: 1 win (Boston), 2 noms (Chicago, Phoenix)
Kinyarwanda: 1 win (African-Americans)
City of Life and Death: 1 win (LA)
Le Havre: 4 noms (BFCA, EDA, NBR, Satellites)
Point Blank: 3 noms (St. Louis, NBR, Phoenix)
The Kid With The Bike: 3 noms (Satellites, Globes, Spirits)
Pina: 3 noms (DC, EDA, BIFA)
Elite Squad: The Enemy Within: 2 noms (NBR, Houston)
Troll Hunter: 2 noms (EDA, St Louis)
In The Land of Blood and Honey: 1 nom (Globes)
Flowers of War: 1 nom (Globes)
In Darkness: 1 nom (BFCA)
Where Do We Go Now: 1 nom (BFCA)
Poetry: 1 nom (Boston)
Footnote: 1 nom (NBR)
Faust: 1 nom (Satellites)
Las Acadias: 1 nom (Satellites)
Miss Bala: 1 nom (Satellites)
Mozarts Sister: 1 nom (Satellites)
The Turin Horse: 1 nom (Satellites)
The Artist: 1 nom (Houston)
Winter in Wartime: 1 nom (St Louis)
The Double Hour: 1 nom (San Diego)
Happy Happy: 1 nom (San Diego)
Of Gods and Men: 1 nom (San Diego)
Le Quattro Volte: 1 nom (San Diego)
A Somewhat Gentle Man: 1 nom (San Diego)
Best Documentary:
Project Nim: 6 wins (Indiana, Florida, Southeastern, Las Vegas, Boston, Houston), 12 noms (BFCA, NBR, BIFA, Chicago, Pheonix, DC, Satellites, San Diego, Utah, EDA, Online, Cinema Eye)
Senna: 5 wins (Austin, Satellites, Utah, Dublin, BIFA), 2 noms (NBR, Cinema Eye)
Cave of Forgotten Dreams: 4 wins (Dallas-Fort Worth, LA, NYFCC, DC), 7 noms (BFCA, Houston, Chicago, San Diego, Satellites, EDA, Online)
Nostalgia For The Light: 2 wins (IDA, Toronto), 1 nom (Cinema Eye)
Being Elmo: 2 wins (Black Film Critics, St. Louis), 1 nom (DC)
The Interrupters: 1 win (Chicago), 7 noms (St. Louis, Satellites, Gothams, Spirits, Cinema Eye, EDA, Online, )
Tabloid: 1 win (SF), 6 noms (Online, St. Louis, Chicago, Southeastern, Satellites, Detroit)
Page One: 1 win (Oklahoma, 3 noms (BFCA, Phoenix, San Diego)
Better This World: 1 win (Gothams), 1 nom (IDA)
Paradise Lost 3: 1 win (NBR)
Buck: 7 noms (BFCA, EDA, St Louis, San Diego, NBR, DC, Houston)
Into The Abyss: 6 noms (Indiana, Online, Chicago, San Diego, DC, Detroit)
Bill Cunningham New York: 4 noms (EDA, Boston, Spirits, Gothams)
The Arbor: 2 noms (Cinema Eye, LA)
Redemption of General Butt Naked: 2 noms (Spirits, IDA)
Hell and Back Again: 2 noms (BIFA, Gothams)
Pina: 2 noms (Chicago, Satellites)
We Were Here: 2 noms (Detroit, Spirits)
Undefeated: 2 noms (Houston)
George Harrison: Living in the Material World: 2 noms (BFCA, NBR)
Born To Be Wild (NBR)
The Elephant in the Room (Houston)
Into Eternity (Detroit)
Marwencol (Detroit)
American The Bill Hicks Story (Satellites)
My Perestroika (Satellites)
One Lucky Elephant (Satellites)
Under Fire (Satellites)
Life in a Day (BIFA)
TT3D: Closer to the Edge (BIFA)
An African Election (Spirits)
The Woodmans (Gothams)
How To Die In Oregon (IDA)
The Tiniest Place (IDA)
Position Among The Stars (Cinema Eye)
Conan O'Brien Cant Stop (St Louis)
African Cats (Phoenix)
The Greatest Movie Ever Sold (Phoenix)