The Toronto International Film Festival is unique among film festivals in its grand scope. With its broad mix of civilian audiences, distribution execs, sales agents, producers, press and filmmakers, Toronto fully exploits its early-September slot and enormous program as an event for everyone: launch promotion for a wide-release campaign, stock up on foreign pre-sales, earn critical momentum for an awards run, try out a new cut of a movie, start buzz among regular moviegoers, whatever. Unlike the other major festivals, it's a wide-ranging bazaar for showcasing every kind of movie at any stage of development.
And in recent years, Toronto has become more of a sales market than ever. With an ever-revolving roster of new distributors and hungry established ones, the industry comes to Toronto looking to buy. While the 2011 fest's acquisitions activity played out almost exclusively within the ranks of the smaller specialty houses, several observers who are Toronto regulars expect larger buyers to enter the fray this year. Open Road Films, FilmDistrict, Sony Pictures Classics, Oscilloscope, IFC Films/Sundance Selects/IFC Midnight, The Weinstein Co., Fox Searchlight, Focus Features, Lionsgate, Relativity, CBS Films, Music Box Films, Cohen Media Group, Magnolia Pictures/Magnet Releasing, Paramount Insurge, LD Entertainment — plus newer players RADiUS-TWC and A24 — are all potential shoppers as they look for last-minute awards possibilities and features for their 2013 slates.
Read More of Indiewire's Extensive Toronto Film Festival Coverage
For handy reference, below is a list of the major acquisition titles at the festival and which sales agencies are representing them. Be sure to check back as information is added and updated, and films are taken off the table.
BY AGENCY
CAA
"Aftershock"
"Arthur Newman" w/UTA
"Artifact"
"Byzantium" w/WME
"Emperor"
"Greetings From Tim Buckley" w/Celluloid Dreams
"Much Ado About Nothing"
"The Place Beyond the Pines" w/WME
"Spring Breakers" w/Annapurna Pictures, Ted Field
"To the Wonder"
"Twice Born"
"Writers"
Cinetic Media
"Ginger & Rosa"
"Miss Lovely"
"The Reluctant Fundamentalist"
"Venus and Serena"
Elle Driver
"Free Angela & All Political Prisoners"
"Gangs of Wasseypur – Part One & Part Two"
"Painless"
"Peddlers"
Gaumont
"Camille Rewinds"
"The Dandelions"
"FBI: Frog Butthead Investigators"
"Only God Forgives"
"Paris Countdown"
"Paulette"
"Porn in the Hood"
"Pusher"
"Two Mothers"
Gersh
"The Brass Teapot"
"Inescapable"
HanWay Films
"Kon-Tiki"
"Me & You" w/ICM Partners
ICM Partners
"Detroit Unleaded"
"How to Make Money Selling Drugs" w/Larry Kopeikin
"Me & You" w/HanWay Films
"Passion" w/SBS Productions
"Yellow"
Paradigm
Pyramide International
"Children of Sarajevo"
"Gebo and the Shadow"
"A Lady in Paris"
"Three Worlds"
Submarine Entertainment
"Casting By"
"Janeane From Des Moines"
"The Lords of Salem" w/Automatik
"No Place on Earth"
"State 194"
UTA
"Arthur Newman" w/CAA
"Frances Ha"
"Iceberg Slim: Portrait of a Pimp"
"Imogene"
"Mr. Pip"
"Thanks for Sharing" w/WME
Wild Bunch
"Dead Europe"
"The Last Supper"
"Rhino Season"
"The Suicide Shop"
"White Elephant"
WME
"Byzantium" w/CAA
"The Deep"
"The Place Beyond the Pines" w/CAA
"Thanks for Sharing" w/UTA
"What Maisie Knew"
Click through to the next page to see an alphabetical list.
ALPHABETICAL
"3"
Sales: Wide Management
"7 Boxes" ("7 Cajas")
Sales: Shoreline Entertainment (worldwide)
"90 Minutes"
Sales: LevelK
"The Act of Killing"
Sales: Cinephil (Israel)
"Aftershock"
Sales: CAA (domestic); FilmNation (int'l)
"All That Matters Is Past"
Sales: Trust Nordisk (int'l)
"Arthur Newman"
Sales: CAA / UTA (domestic); Focus International (int'l)
"Artifact"
Sales: CAA
"As If We Were Catching a Cobra"
Sales: Wide Management
"Augustine"
Sales: Kinology
"Blancanieves"
Sales: 6 Sales / Steven Raphael of Required Viewing
"Blondie"
Sales: Trust Nordisk
"The Brass Teapot"
Sales: Gersh
"Byzantium"
Sales: CAA / WME (domestic); WestEnd Films (int'l)
"Call Girl"
Sales: Trust Nordisk
"Camille Rewinds"
Sales: Gaumont
"Camp 14: Total Control Zone"
Sales: German Films
"Casting By"
Sales: Submarine Entertainment (worldwide)
"Children of Sarajevo"
Sales: Pyramide International
"Clip"
Sales: Wide Management
"Crimes of Mike Recket"
Sales: Carkner
"The Dandelions"
Sales: Gaumont
"Dead Europe"
Sales: Wild Bunch
"The Deep"
Sales: WME (domestic); BAC Films (int'l)
"Detroit Unleaded"
Sales: ICM Partners (worldwide)
"Differently, Molussia"
Sales: Unifrance
"Do Not Disturb"
Sales: TF1 International
"Emperor"
Sales: CAA (North America); Sierra/Affinity (int'l)
"Ernest & Celestine"
Sales: Studio Canal
"Everybody Has a Plan"
Sales: Fox International
"FBI: Frog Butthead Investigators"
Sales: Gaumont
"A Few Hours of Spring"
Sales: Rezo
"Fidai"
Sales: Kafard Films
"Fight Like Soldiers"
Sales: Films Transit
"Frances Ha"
Sales: UTA
"Free Angela & All Political Prisoners"
Sales: Elle Driver
"Gangs of Wasseypur – Part One & Part Two"
Sales: Elle Driver
"Gebo and the Shadow"
Sales: Pyramide International
"Ginger & Rosa"
Sales: Cinetic Media
"Greetings From Tim Buckley"
Sales: CAA / Celluloid Dreams (domestic); Celluloid Dreams (int'l)
"Hellbenders"
Sales: Preferred Content (domestic); The Exchange (int'l)
"A Hijacking"
Sales: Trust Nordisk
"How to Make Money Selling Drugs"
Sales: ICM Partners / Larry Kopeikin (worldwide)
"Iceberg Slim: Portrait of a Pimp"
Sales: UTA
"The Iceman"
Sales: Millennium Films / NuImage (worldwide)
"Ill Manors"
Sales: Bankside Films
"Imogene"
Sales: UTA (domestic); Voltage Pictures (int'l)
"Inescapable"
Sales: Gersh (domestic); Myriad Pictures (int'l)
"Janeane From Des Moines"
Sales: Submarine Entertainment (North America)
"Kon-Tiki"
Sales: HanWay Films
"Krivina"
Sales: College Street Pictures
"A Lady in Paris"
Sales: Pyramide International
"The Last Supper"
Sales: Wild Bunch
"The Lebanese Rocket Society"
Sales: Urban Distribution International
"Lines of Wellington"
Sales: Alfama Films
"The Lords of Salem"
Sales: Submarine Entertainment / Automatik (domestic); IM Global (int'l)
"Lunarcy!"
Sales: Global Screen
"Me & You"
Sales: HanWay Films / ICM Partners (North America); HanWay Films (int'l)
"Midnight's Children"
Sales: FilmNation (worldwide)
"Miss Lovely"
Sales: Cinetic Media (domestic); Fortissimo (int'l)
"Mr. Pip"
Sales: UTA (domestic) / Focus International (int'l)
"Much Ado About Nothing"
Sales: CAA
"Nights With Theodore"
Sales: Unifrance
"No One Lives"
Sales: Pathe International
"No Place on Earth"
Sales: Submarine Entertainment (North America); Global Screen (int'l)
"Once Upon a Time Was I, Veronica"
Sales: Urban Distribution International
"Only God Forgives"
Sales: Gaumont
"Our Little Differences"
Sales: German Films
"Out in the Dark"
Sales: m-appeal (worldwide)
"Painless"
Sales: Elle Driver
"Paris Countdown"
Sales: Gaumont
"Passion"
Sales: ICM Partners / SBS Productions (North America); SBS Productions / Wild Bunch (int'l)
"The Patience Stone"
Sales: Le Pacte
"Paulette"
Sales: Gaumont
"Peddlers"
Sales: Elle Driver
"The Place Beyond the Pines"
Sales: CAA / WME (domestic); Sierra/Affinity (int'l)
"Porn in the Hood"
Sales: Gaumont
"Pusher"
Sales: Gaumont
"Reincarnated"
Sales: Paradigm
"The Reluctant Fundamentalist"
Sales: Cinetic Media
"Rhino Season"
Sales: Wild Bunch
"Roman Polanski: Odd Man Out"
Sales: Films Distribution
"Satellite Boy"
Sales: Celluloid Dreams
"Show Stopper: The Theatrical Life of Garth Drabinsky"
Sales: Melbar Entertainment Group
"Spring Breakers"
Sales: Annapurna / CAA / Ted Field (domestic); Kinology (int'l)
"State 194"
Sales: Submarine Entertainment (North America); Cinephil (int'l)
"Still"
Sales: Paradigm
"Storm Surfers 3D"
Sales: XYZ Films (domestic); Arclight (int'l)
"The Suicide Shop"
Sales: Wild Bunch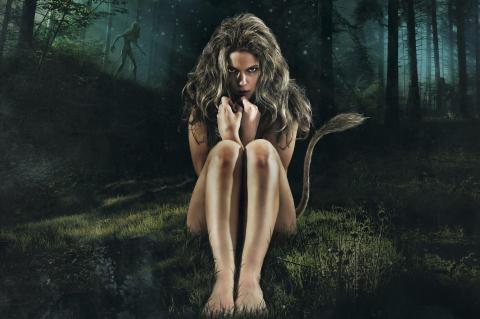 "Thale"
Sales: Epic Pictures Group
"Thanks for Sharing"
Sales: UTA / WME (domestic); Voltage Pictures (int'l)
"Three Worlds"
Sales: Pyramide International
"To the Wonder"
Sales: CAA (domestic); FilmNation (int'l)
"Tower"
Sales: College Street Pictures
"Twice Born"
Sales: CAA (domestic); Wild Bunch (int'l)
"Two Mothers"
Sales: Gaumont
"Underground"
Sales: NBC Universal
"Venus and Serena"
Sales: Cinetic
"Wasteland"
Sales: Bankside Films
"What Maisie Knew"
Sales: WME
"White Elephant"
Sales: Wild Bunch
"Writers"
Sales: CAA (domestic); The Solution Entertainment Group (int'l)
"Yellow"
Sales: ICM Partners (North America); Atlas Entertainment (int'l)
"Zabana"
Sales: Wide Management