"Searching for Sugar Man," Malik Bendjelloul's film about lost '70s singer-songwriter Sixto Rodriguez, was the big winner at the International Documentary Association's 2012 IDA Documentary Awards Friday, taking both Best Feature and Creative Recognition Award for Best Music honors. Other prizes went to Werner Herzog's Investigation Discovery limited series "On Death Row" and filmmaker David France, whose debut feature "How to Survive a Plague" was awarded best first feature by the New York Film Critics' Circle and is shortlisted for the Oscar along with "Sugar Man."
The IDA's Best Short Award went to HBO's "Saving Face," directed by Daniel Junge and Sharmeen Obaid-Chinoy, while the IDA Career Achievement Award was presented to Oscar-winning producer Arnold Shapiro ("Scared Straight") and the Sundance Institute Documentary Film Program and Fund was given the Pioneer Award, which celebrates "extraordinary contributions to advancing the nonfiction form and providing exceptional vision and leadership to the documentary community."
READ MORE: "Nostalgia for the Light" Wins Big at 2011 IDA Awards
Illusionist and comedian Penn Jillette hosted the event.
A complete list of winners follows:
CAREER ACHIEVEMENT AWARD
ARNOLD SHAPIRO
JACQUELINE DONNET EMERGING DOCUMENTARY FILMMAKER AWARD
DAVID FRANCE
PIONEER AWARD
SUNDANCE INSTITUTE DOCUMENTARY FILM PROGRAM AND FUND
BEST FEATURE AWARD
SEARCHING FOR SUGAR MAN
Director/Producer/Writer: Malik Bendjelloul
Producer: Simon Chinn
Executive Producer: John Battsek
Red Box Films, Sony Pictures Classics
BEST SHORT AWARD
SAVING FACE
Director: Daniel Junge, Sharmeen Obaid-Chinoy
Producers: David Coombe, Daniel Junge, Alison Greenberg, Sharmeen Obaid-Chinoy, Sabiha Sumar
Co-Producers: Aaron Kopp, Fazeelat Aslam
Senior Producer: Lisa Heller (HBO)
Executive Producer: Sheila Nevins (HBO)
HBO Documentary Films, Milkhaus, LLC, and JungeFilm, LLC
BEST LIMITED SERIES AWARD
ON DEATH ROW
Director/Writer: Werner Herzog
Producer: Erik Nelson
Coordinating Producer: Robert Erickson
Executive Producers: Dave Harding, Amy Briamonte; Andre Singer and Lucki Stipetic (Spring Films and Werner Herzog Film); Nick Raslan (Skellig Rock); Henry Schleiff and Sara Kozak (Investigation Discovery)
Creative Differences, Investigation Discovery
BEST CONTINUING SERIES AWARD
AMERICAN MASTERS
Executive Producer: Susan Lacy
Series Producer: Prudence Glass
Supervising Producer: Julie Sacks
Coordinating Producer: Junko Tsunashima
THIRTEEN in association with PBS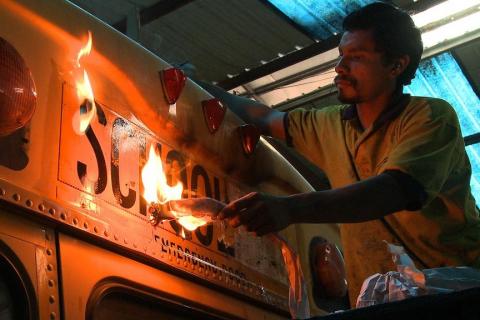 DAVID L. WOLPER STUDENT DOCUMENTARY AWARD
LA CAMIONETA
Director/Producer/Writer: Mark Kendall
Producer: Rafael González
Writer: Shannon Kennedy
Executive Producer: Esther Robinson
School of Visual Arts
ABCNEWS VIDEOSOURCE AWARD
HARVEST OF EMPIRE
Directors: Peter Getzels, Eduardo López
Producers: Wendy Thompson-Marquez, Eduardo López
Onyx Films, EVS Communications, Loquito Productions
HUMANITAS DOCUMENTARY AWARD
BITTER SEEDS
Director/Producer: Micha X. Peled
Teddy Bear Films
PARE LORENTZ AWARD
THE ISLAND PRESIDENT
Director: Jon Shenk
Producers: Bonni Cohen, Richard Berge
Executive Producers: Jon Else, Sally Jo Fifer, Dan Cogan
Actual Films, Inc., Samuel Goldwyn/Independent Lens
CREATIVE RECOGNITION AWARDS
BEST CINEMATOGRAPHY
WOMEN WITH COWS
Cinematography by: Peter Gerdehag
BEST EDITING
ROOM 237
Editing by: Rodney Ascher
BEST MUSIC
SEARCHING FOR SUGAR MAN
Original Songs by: Sixto Rodriguez
Additional Score by: Malik Bendjelloul
BEST WRITING
ANN RICHARDS' TEXAS
Screenplay by: Keith Patterson