Every day through the end of the Sundance Film Festival, including weekends, indieWIRE will be publishing two interviews with Sundance '06 competition filmmakers. Sixty filmmakers were given the opportunity to participate in an e-mail interview, and each was sent the same questions.
Mark Dornford-May directed "Son of Man," which is screening in the World Cinema Competition: Dramatic section. "Son of Man" is the story of Jesus retold as an African fable. Sundance describes the film as "contagious, a life-enriching elixir for Christians and non-Christians alike who feel mired in the unyielding bigotry of fundamentalism. By modernizing one of the world's most famous stories, Son of Man creates lasting resonance and imparts a significance that is truly glorious."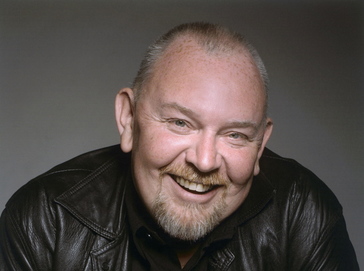 Please tell us about yourself. How old are you? What job do you currently have? What former jobs have you had? Where were you born? Where did you grew up? Where do you live?
Age 50. Theatre Director. Former jobs, carpenter and gardener. Born in Yorkshire, England. Grew up in Chester, England. Live in Cape Town, South Africa.
What were the circumstances that lead you to become a filmmaker? What other creative outlets do you explore?
I got into film very late – last year! Before that I was a theatre director.
How did you learn about filmmaking? How did you finance your own film?
Learned by making "U-Carmen eKhayelitsha" (Golden Bear 2005). This film was financed by the people who support my theatre company. Its been a fast learning curve – shot and finished 2 films in 18 months.
Where did the initial idea for your film come from?
Initial idea grew out of the theatre company's work.
What are your biggest creative influences?
The theatre director's Joan Littlewood, Peter Terson, Peter Hall, Stephen Daldry, and Bertolt Brecht and the conductor and musician Charles Hazlewood.
What were some of the biggest challenges you faced in either developing the project or making the movie?
Time.
Tell us about the moment you found out that you were accepted into Sundance, where were you?
Having breakfast with Dick Enthoven, who put the finance of the film together.
What do you hope to get out of the festival, what are your own goals for the experience?
A sale! And to have a good time.
What is your definition of "independent film"?
Good films.
What are a few other films you're hoping to see at Sundance and why?
"American Blackout," "5 Days," "Somebodies." "Adam's Apples" by Anders Thomas Jensen and "Wristcutters: A Love Story" by Goran Dukic – these last two are European talents to watch out for.
Who are a few people that you would you most like to meet at Sundance?
The audience who comes to see "Son of Man."
If you were given $10 million to be used for moviemaking, how would you spend it?
Make a movie!
What are some of your favorite films?
"7 Samurai," "The Godfather," "Central Station," "On the Waterfront," "In the Heat of the Night," anything by Spike Lee, Stephen Daldry, Wim Wenders, Ken Loach and Quentin Tarantino.
What are one or two of your New Years resolutions?
By now I have broken all of them!
If you took President Bush's job, who would you hire/fire and why?
Just firing, starting at the top and working down.
Get the latest from the Sundance Film Festival throughout the day in indieWIRE's special Park City '06 section.]
Sign Up: Stay on top of the latest breaking film and TV news! Sign up for our Email Newsletters here.