Every day through the end of the 2006 Festival de Cannes, including weekends, indieWIRE will be publishing interviews with filmmakers participating in the L'Atelier du Festival, which according to Cannes, "was created in 2005 to reveal a new generation of filmmakers through the world, whose works, still at the project stage, might one day be honoured by being selected for the Cannes Film Festival." Eighteen filmmakers were given the opportunity to participate in an e-mail interview, and each was sent the same questions.
Director Richard Press is at L'Atelier with his feature film project, "Virtual Love," a true story about 15-year-old boy Tony Johnson who was sexually and physically abused by his parents and their friends. He later struggled with AIDS and formed a friendship with novelist Paul Monette. Tony's story, which the filmmaker discovered in a New Yorker article, has touched millions around the world.
Please tell us about yourself and your background, including where you were born and grew up, as well as how you became a filmmaker.
I was born and raised in New York City, but went to college at Berkeley in California. I took a circuitous route to becoming a filmmaker. Having been trained as a graphic designer and photographer I was making narrative single photographic images, which eventually couldn't contain everything I wanted to say. I was also doing "op-art" pieces of commentary for the op-ed page of The New York Times that were like mini black and white short films, so actually making a short film was the next logical step.
Please tell us about your previous work, including information about your recent films and other creative projects.
I've made three shorts : "2/3," "Rambles" and "Expecting." "Virtual Love" is my first feature.
Please tell us about your new project. What is it about and what inspired you to pursue this new project?
"Virtual Love" is a true story, based on a New Yorker article by Tad Friend about Paul Monette's harrowing friendship with Tony Johnson, a charismatic 15 year-old boy who captured the hearts of people all over the world. Tony's friendship inspired people to re-evaluate their lives, and often to abandon their careers in order to take care of him. In short, he became the most important person in each of their lives. But it turns out, this was no ordinary friendship. What chills me, rivets me, and at the same time breaks my heart is the question: Why did Paul Monette and so many others (including Oprah Winfrey, Mickey Mantle, and Mr Rogers!) need to believe in someone they'd never met, someone who was merely a voice on the other end of the phone? And what would compel so many people, despite the evidence that Tony didn't exist, to continue to insist, even to this day, that he is real?
"Virtual Love" is an American story, a portrait of our culture in which our lives are fueled by our obsession with sensational victims and the cult of celebrity. But more importantly, "Virtual Love" is about our deeply human need for faith and belief; a need for connection however we can find it.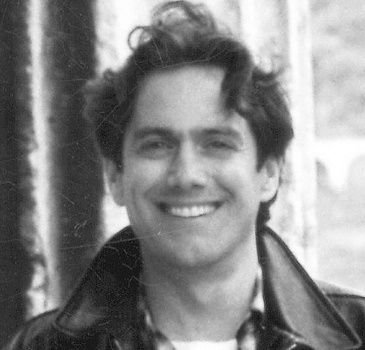 What do you hope to accomplish for the project while you are in Cannes? What are your specific needs to continue developing your new project?
I'm hoping through Cannes Atelier that we'll get that final piece of the financing so we can shoot the film late summer. That, and be able to commiserate with my fellow "Atelier's" about all things, especially what a particular roller coaster it is to finance your first feature!
What are some of your favourite movies and influences, including other films and filmmakers, as well as other creative influences? Which films are you most interested in seeing at this year's Festival?
Influences too numerous to list but the big guns for me are: Diane Arbus, Garry Winogrand, David Byrne, Edward Albee, Gore Vidal, Bob Fosse – (favorite movie, Fosse's "All That Jazz") I don't know why, but for some reason I have this total fascination with Marie Antoinette and Versailles. I've read every book about her and all the Louis'. So I'm most looking forward to seeing "Marie Antoinette."
[Get the latest from the Festival de Cannes throughout the day in indieWIRE's special Cannes '06 section.]
Sign Up: Stay on top of the latest breaking film and TV news! Sign up for our Email Newsletters here.