[EDITORS NOTE: indieWIRE is publishing two interviews daily with Sundance '07 competition filmmakers through the end of the festival later this month. Directors with films screening in the four competition section were given the opportunity to participate in an email interview, and each was sent the same set of questions.]
The kibbutzim of Israel combined socialism and Zionism to form one of the largest communal movements in history. While these communities have moved more toward capitalism in recent decades, the '70s saw their heyday a socialist ideal and a necessity for the population of the young country. Set in this era, Dror Shaul's Sundance World Cinema competition entry, "Sweet Mud," shows both the beauty and the beast of a kibbutz in a story of a boy dealing with his emotionally unstable mother, something the community can't deal with. Dror Shaul made his feature directorial debut in 2003 with "Sima Vaknin, Witch." His previous film "Operation Grandma" (1999), won an Israeli Academy Award.
Please introduce yourself. Where were you born? What do you do for a living?
I was born on a Kibbutz in the south of Israel and lived there until the age of 22. Today I am 36 and I live in Tel Aviv. When I am not working on my feature films, I direct commercials.
What lead you to become a filmmaker?
When I left the Kibbutz in 1990, quite coincidently, I got a job as a PA on the film "Not Without My Daughter" which was being filmed in Israel at the time. After working on several films as a PA, I became an assistant director. It was when I accidentally locked Tony Curtis in his room for 4 hours, that I realized this job was not for me. I started directing video clips and low budget commercials but my career wasn't going anywhere and I started thinking about a change of direction.
In 1993 my grandmother died and her funeral was such a farce of accidents that I decided to write a script describing the events. I was very surprised when the 50-minute comedy ("Operation Grandma") got financed by a local cable broadcaster and won the Israeli Academy Award. Since then I directed the feature film "Sima Vaknin, Witch" and then "Sweet Mud" which was developed in Sundance, and was released in Israel a few months ago. The film won 4 Israeli Academy Awards and is doing well in the box office.
How did you learn about filmmaking?
Ever since I was a small child living on a Kibbutz, I was a storyteller. I was mostly trying to make others laugh. This derived, perhaps, from a deep necessity to be special, wanted and worthy in the society of which I was a part. In 1992, while working as a PA on American films I applied to the best film school but was not accepted. It was a disappointing moment which made me believe that entertaining people was to remain a hobby. Still, in every film I worked on, I was mostly interested in camera angles and structuring shots. Script supervisors and directors were always happy to explain what they were doing and why, and that is how I learned the basic cinematic rules. When I finally got the budget for shooting my first film "Operation Grandma," I completely lost confidence in my ability to direct. I took a course on acting in front of a camera and my teacher, Ruth Deiches, was the first one who really believed in me and gave me the courage and confidence to become a film director.
How did the initial idea for your film come about?
It was after I completed my first film "Operation Grandma". I was looking for ideas, when I found 25-30 short stories which I wrote about very personal issues of my family. I then started to write a script that the Israeli Film Fund helped develop. "Sweet Mud" is not an entirely true story but it grew in the same land where my childhood memories are now buried.
Please elaborate a bit on your approach to making the film.
Growing up on a secluded Kibbutz in the desert in the 1970's, I was part of such an isolated society that any stimulation from the outside world became a huge event for me. I remember waiting eagerly for the "Tuesday night film", hoping it was not forgotten and would actually arrive in the old bus – and not only that – I prayed it would be a film that children were allowed to watch. In Israel there were much more important national issues at the time, so often the box which arrived in the bus, contained reels of different films. So this is what my first encounters with films were like; watching films that started with the first reel of "Mary Poppins," continued with a reel of "Ben Hur," and ended with the first reel of "The French Connection." What I remember most clearly is loving the films of Louis De Finnes. My natural tendency is towards comedy, and I had a long struggle to turn "Sweet Mud" from a black comedy into the emotional drama that it is.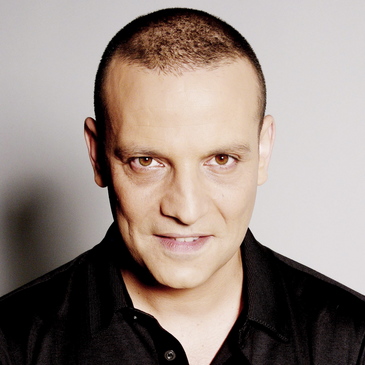 How did the financing for the film come together?
The first brick in the financing of an Israeli film is the support of the Israeli Film Fund. Once that was in place, we could turn to broadcasters, and we managed to get Keshet's (Israeli commercial broadcaster) support as both broadcaster and investor with an unprecedented amount. Next came our German co-producers (Heimatfilm) who managed to get the support of the NRW film fund, and NHK – Asian Film Festival, Japan, who decided to support an Israeli film for the first time in their existence. We still lacked a substantial amount and so had to bring in an investor (Kolnoa Investments) of a more commercial nature – and to which we lost most of our share in the film. After shooting and editing were done we realized we went over budget, and so managed to sell the first screenings to yes, an Israeli satellite channel. But since all our investors' shares were already in place, we could use this sale only to reimburse our investors and not to actually cover our over budget costs.
What were some of the biggest challenges you faced in making the movie?
The biggest challenge I had to face was making a film about a subject matter so close to my own private experience. It took years of writing and several labs in Sundance, to understand what the story was about, and how I wished to tell it. After that I had to face the enormous challenge of making a very emotional film without falling into a teary-eyed, melodramatic trap. I had to put in a lot of thought on how to avoid self-pity in portraying the characters which would have made them boring and emotionally detached. I spent many hours in script meetings and on phone calls with my deep-thinking, sensitive and patient partners: producer Sharon Shamir, co-producer Philippa Kowarsky and co-producer Edgard Tenembaum. They all guided me on the way to the safe end of the journey which I started in the Sundance labs.
What do you hope to get out of the festival, what are your own goals for the experience?
"Sweet Mud" has reached a vast audience in Israel, and I wish for it to reach many more audiences around the world. When my mother was alive, she used to say she hopes "one day the whole world will hear this story." At the time it felt like it was never going to happen, but now that I have become a filmmaker, and managed to tell this story through the first Israeli-German-French-Japanese co-production, this goal is all of a sudden reachable. I hope that the Sundance Film Festival will help me carry this message even further.
Tell us about the moment you found out that you were accepted into the Sundance Lab?
I was waiting at home after being told by Katriel Schory, head of the Israeli Film Fund, that tonight I will receive a phone call from Sundance and that I shouldn't expect much because they don't know if they can take an Israeli with a Palestinian (Hany Abu Assad – director of "Paradise Now," who later became my best friend). I was so excited and nervous that when the Sundance people finally called, each time they asked a question, I had to fake a 7 second "delay" on the phone line so I could think of a good answer. When Michelle Satter confirmed in that call that "we just decided to accept you to the Sundance labs…" I screamed in joy right away and gave away my "delay" trick.
What is your definition of "independent film"?
A film that is not driven by politics, commercial success, audience targeting or any other non-artistic factors. My producers gave me total artistic freedom and were there for me in moments of crisis. I owe them the success of the film, especially Sharon Shamir, my producer, who took a great financial risk alongside with me.
What are your New Years resolutions?
My first resolution is to never again write scripts depicting animals. The production and I spent so much time, money and energy on trying to make animals act that it became a nightmare. Mostly I remember myself struggling with the falcon – who's inner talent was actually never proven and therefore most of his scenes ended up on the DVD's deleted scenes section.
My second resolution is not to try to film winter in Israel in July. The winter scenes in "Sweet Mud" could only be shot in the 15 minutes before sunset (the "blue hour"). This dictated enormous complexity and sometimes awkward decisions, like having to shoot one direction of a scene on one day and the other direction a week later.
Get the latest coverage of Park City '07 in indieWIRE's special section here at indieWIRE.com
Sign Up: Stay on top of the latest breaking film and TV news! Sign up for our Email Newsletters here.