Foreign-language cinema got another vote of no confidence yesterday, with the announcement of Dreamachine, a new film company formed out of the merger of international sales outfit Celluloid Dreams with U.K.-based HanWay Films. While the fusion of the two entities creates a formidable global financing, producing and sales outfit, lead by two of the brightest cinephiles in the business (Celluloid Dream's Hengameh Panahi and HanWay's Jeremy Thomas, producer of "The Last Emperor," "Sexy Beast," and "Naked Lunch," among others), the union also signals a move away from the foreign art cinema that defined Celluloid, long a destination for both burgeoning and veteran auteurs, from Francois Ozon and Jia Zhang-Ke to Takeshi Kitano and Abbas Kiarostami.
Hanway's Tim Haslam (formerly of Intermedia), considered more of a moneyman than an artfilm aficionado, will serve as CEO of the new company. And while Dreamachine will continue to take on foreign talents and maintain relationships with its proven staple of auteurs, the company will focus on fewer films overall, most of which will be English-language movies — Panahi estimates only 4 – 5 out of a total of 15 titles will be foreign-language — allowing the new company to be more integrally involved in bigger projects.
"We can increase our involvement in every movie, help directors make their bigger films, help producers better produce their films internationally, and help distributors to better promote the movies that we're bringing to them," said Panahi.
"But the only problem for me is I have to give up on my smaller films, which is hard because I love them," Panahi continued. "At the same time, I realize there is no economy for those movies anymore." By taking on films with less commercial potential, she said, "We're helping the market to become more crowded and we're helping the small distributor to be more fragile."
For some time, the increasingly successful Celluloid has been moving into the English-language market, with the opening of a Toronto office three years ago and involvement in higher-budget, North American movies, such as Todd Haynes' likely Cannes contender "I'm Not There" (recently acquired by The Weinstein Company) and Michael Haneke's "Funny Games" remake, starring Naomi Watts and Tim Roth and picked up by Warner Independent Pictures.
"We had already ramped up North American activity considerably," explained Charlotte Mickie, who headed up the Toronto-based North American operations for Celluloid and will handle the same duties for the new Dreamachine. "It had become more difficult to sell some of the foreign language films, so we had wanted to take on more English-language stuff for awhile."
But what will happen to the next generation of foreign auteurs without a trusted company like Celluloid backing them? "We will continue to acquire them, just maybe not as many, and not as many small ones," said Mickie. "There are always other sales companies, of course. And there may be more opportunities on V.O.D."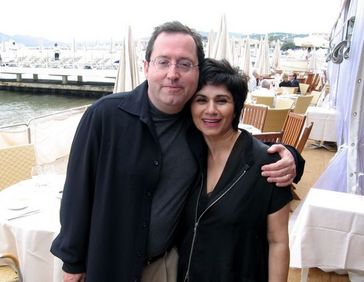 Panahi says talks with HanWay originally started over a mutual interest in building a video-on-demand service for both companies' extensive catalogue of quality films. Like other companies that have embraced new technology delivery methods for foreign cinema such as Jaman and IFC First Take, Panahi said digital distribution is the best response to a worldwide film market that has become glutted. "This is the answer to the volume and an answer to the cinephilia that has disappeared," she added.
"Everybody is drowning in volume," Panahi continued, partly blaming herself and Celluloid's past slate of some 25 films annually for flooding countries with art films that don't have an audience anymore. "Today, the market is about survival. All my distributors are asking me to bring them less movies and more solid movies. So when we come and bring them beautiful movies that they'll lose more money with, they're unhappy and unsatisfied."
"It is not a healthy market," she adds, noting a litany of challenges facing global independents (TV is not buying, DVD is dropping, V.O.D. is not there yet, studio and domestic product continues to take a greater share of ticket sales). "We're in the complete center of a maelstrom where there's lots of confusion and despair. At the same time, it's a great moment, because you can reinvent anything," she continued, "because nothing works."
While U.S. art-house distributors did not see the Celluloid/HanWay pact coming, they agree that the merger makes sense in today's marketplace.
"It's indicative of the times we're in right now," said IFC Entertainment president Jonathan Sehring, whose company has worked extensively with both outfits over the years. "I think studio involvement in the specialized business has caused a global consolidation and made it more difficult for more daring projects to find audiences. I think it's out of necessity. But I think both companies will be better set up for the future."
Zeitgeist Films' Nancy Gerstman, who recently bought U.S. rights to Celluloid movies such as Jia Zhang-Ke's "The World" and the Quay brothers' "The Piano Tuner of Earthquakes," agreed that the smaller foreign language films that Celluloid handled in the past "are becoming very difficult to release theatrically and I can understand her wanting to sell fewer, bigger films," she said.
But Gerstman, like many U.S. buyers, still trusts that Panahi and Thomas will continue to embrace cutting-edge movies. "I don't consider 'I'm Not There' exactly a 'mainstream' work — and I find it hard to believe that someone with Hengemeh's passion and taste won't take a smaller film if she loves it."
Marie-Therese Guirgis, formerly the acquisitions head of Wellspring Media, the defunct company that specialized in foreign and American indie art cinema, acknowledged the worldwide challenges of releasing auteur cinema. "All my foreign distributor friends tell me how increasingly hard it is to release true 'art films' in their territories," she said. "Celluloid has to think of their future and I do believe they will continue to support artistic, director-driven cinema. I know how much these kinds of films mean to Hengameh personally. It was never just a business to her."
While Guirgis wondered, "What's going to happen to the Jias, the Dardennes, the Sokurovs, the Panahis. Who will support and sell their films?" she prefered to look on the brighter side of the deal. "It's great for English-language cinema. Look at the directors that Celluloid and HanWay have been supporting: Todd Haynes, Ira Sachs, Tom Kalin, Todd Solondz, Terry Gilliam, Richard Linklater to name a few. They've been a great production and funding resource for our best directors," she concluded, "and it looks like they'll be an even better one going forward."
Sign Up: Stay on top of the latest breaking film and TV news! Sign up for our Email Newsletters here.