Hirokazu Kore-Eda's "Still Walking," from Japan, was selected as the best film at the Toronto International Film Festival in a poll of film critics and bloggers conducted this weekend by indieWIRE. The story of a family coming together on the anniversary of a son's passing, the film is Kore-Eda's latest after the acclaimed "Nobody Knows." "Still Walking" edged out Ramin Bahrani's "Goodbye Solo" and Darren Aronofsky's "The Wrestler," two new American films produced and financed independently. More than 30 writers – ranging from AO Scott and Roger Ebert to B Ruby Rich and Karina Longworth, were surveyed. The group singled out "The Wrestler" star Mickey Rourke as the best actor by wide margin, while Agnes Varda's "Les Plages d'Agnes" was chosen as the best documentary at the festival.
While Kore-Eda's acclaimed "Still Walking" and Bahrani's "Goodbye Solo" remained without U.S. distribution as the festival came to a close, Aronofsky's "The Wrestler," winner of the Golden Lion at the Venice Film Festival last week, was acquired by Fox Searchlight hours after buyers got their first look at the film in Toronto. The list of eight films that round out the top ten were not far behind the two leaders. They include Claire Denis' latest, "35 Rhums," Olivier Assayas's "Summer Hours," Kathryn Bigelow's "The Hurt Locker," and So Yong Kim's "Treeless Mountain."
In comments about the festival and its films, critics and bloggers offered often contradictory assessments. "Great year," noted blogger and festival programmer Tom Hall, noting, "This festival is best when it gives voice to the smaller films, the quality movies, and there were a TON of really good movies at Toronto. I saw over 30 films – and liked 90% of what I saw." Continuing, he added, "It's now clear that the market can no longer be considered an accurate judge if the festival's quality; there is great work that may not be purchased, but the programming was some of the best I've seen at the fest."
Frequent indieWIRE writer Anthony Kaufman noted, "This year's fest was actually one of the better that I can remember. The fest's premieres usually don't hold a candle to Cannes', and while I can't say anything was utterly transformative, I saw a solid batch of films. Even those that tested my patience."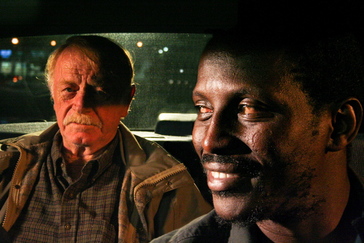 "I was more than happy with the ratio of good to bad that I saw here, but it's telling that I first saw the film I named as my absolute favorite of the fest in the market at Cannes four months ago," noted Karina Longworth from Spout.com. "Of the three films that seemed to monopolize conversations during the fest — 'The Wrestler,' 'The Hurt Locker,' and 'Rachel Getting Married' — all premiered first in Venice." And citing a lack of new would be Oscar contenders in Toronto, she added, "If the professional prognosticators aren't going to pick their horses here, where will they find them? Has the mystery "There Will Be Blood" slot at Fantastic Fest suddenly become that much more important?"
"I usually try to steer away from films with distribution and aim to discover those foreign gems that'll never get released in the States," explained Peter Debruge from Variety. "This year, my instincts failed me — or maybe the offerings were just more disappointing. At any rate, I didn't come away from Toronto feeling like I'd seen anything transcendental, whereas, on a good year, I can expect to have that reaction two or three times during the fest."
"A good year, not a great one," said Peter Howell from The Toronto Star. "TIFF is a festival in transition that needs to reexamine its misson."
"Overall a perfectly fine festival, I thought," concluded A.O. Scott from The New York Times, "I don't quite get why people seem to be complaining about it. As always, I found it a good mix of high-profile stuff I'll have to see anyway and smaller movies it would be a shame to miss."
TIFF '08 SURVEY RESULTS:
BEST FILM
"Still Walking," directed by Hirokazu Kore-Eda (16 points)
"Goodbye Solo," directed by Ramin Bahrani (13)
"The Wrestler," directed by Darren Aronofsky (13)
"35 Rhums, directed by Claire Denis (11)
"Summer Hours," directed by Olivier Assayas (10)
"The Hurt Locker," directed by Kathryn Bigelow (10)
"Treeless Mountain," directed by So Yong Kim (10)
"Slumdog Millionaire," directed by Danny Boyle (9)
"Rachel Getting Married," directed by Jonathan Demme (9)
"Hunger," directed by Steve McQueen (8)
BEST PERFORMANCE
Mickey Rourke in "The Wrestler" (29)
Christian McKay in "Me and Orson Welles" (18)
Souleymane Sy Savane in "Goodbye Solo" (15)
Anne Hathaway in "Rachel Getting Married" (10)
Jeremy Renner in "The Hurt Locker" (10)
BEST DOCUMENTARY
"Les Plages d'Agnes," directed by Agnes Varda (14)
"Soul Power," directed by Jeffrey Levi-Hinte (13)
"Of Time and the City," directed by Terence Davies (11)
"Every Little Step," directed by Adam Del Deo and James D. Stern (10)
"Waltz with Bashir," directed by Ari Folman (9)
"A Time to Stir," directed by Paul Cronin (9)
CRITERIA: Critics and bloggers were asked to list their top three choices in each category — best film, best performance and best documentary. First choice selections were given three points, second choice received two points and third choice received one point.
SURVEY PARTICIPANTS:
Thelma Adams | John Anderson | Melissa Anderson, Time Out New York | David Ansen, Newsweek | Sean Axmaker, website | Marjorie Baumgarten, Austin Chronicle | Peter Debruge, Variety | Roger Ebert, Chicago Sun Times | Cheryl Eddy, San Francisco Bay Guardian | Howard Feinstein | Scott Foundas, LA Weekly | Pam Grady | Tom Hall, The Back Row Manifesto | Eugene Hernandez, indieWIRE | Peter Howell, Toronto Star | Anthony Kaufman, indieWIRE | Ben Kenigsberg, Time Out Chicago | Peter Knegt, indieWIRE | Eric Kohn, indieWIRE | Michael Koresky, Reverse Shot | Gary Kramer | Eric Lavallee, Ion Cinema) | Dennis Lim, Moving Image Source | Michael Lerman, indieWIRE | Karina Longworth, Spout | Scott Macaulay, Filmmaker Magazine | Steve Ramos, indieWIRE | B. Ruby Rich, SF360 | Joshua Rothkopf, Time Out New York | AO Scott, New York Times | Ella Taylor, LA Weekly | Keith Uhlich, The House Next Door | Kim Voynar, Cinematical
Sign Up: Stay on top of the latest breaking film and TV news! Sign up for our Email Newsletters here.