Following their competition lineup yesterday, AFI-Discovery Channel SILVERDOCS Documentary Festival has announced the remainder of their programming for the June 15-22 fest. In total, the Washington, D.C.-area festival will present 122 films representing 58 countries selected from 1,983 submissions with seven World, three North American, 12 US, and 14 east coast premieres, plus 12 retrospective films. The non-competition slate has a wide-array of high profile docs, from A.J. Schnack's "Convention" to Ondi TImoner's "We Live In Public" to R.J. Cutler's "The September Issue" to Louie Psihoyos's "The Cove."
"SILVERDOCS 2009 celebrates the best of documentary, showcasing new work by master filmmakers in the field, as well as introducing new filmmakers sure to be the recognized names of the future. SILVERDOCS is proud to present such an amazing diversity of the documentary form to our highly engaged audiences and guests from around the globe," said Sky Sitney, Artistic Director in a statement.
Sitney also noted: "Apropos of Barack Obama's historic election, filmmakers this year have tapped into the zeitgeist of African-American icons and a generational shift of power and perspective. From Muhammad Ali in 'Facing Ali' to LeBron James in 'More Than a Game'; from Marion Barry in 'The Nine Lives of Marion Barry' to Obama's historic nomination in 'Convention.' These national politicians, athletes, and in 'Soul Power' and 'Still Bill,' musicians, have carried the hopes and dreams, and high expectations of millions. Each film reflects the changing nature of America's cultural, economic and political landscape in our journey to become a more perfect union."
The complete lineup for SILVERDOCS' non-competition programs (with descriptions provided by the festival):
SILVER SPECTRUM
21 BELOW / USA, 2008, 91 minutes (Director: Samantha Buck)–Buffalo, New York, sets the backdrop for this engrossing and provocative portrait of a middle-class Jewish family in turmoil. Pregnancy, illness, class and race collide as this family tries to cope with tragedy.
ACT OF GOD / CANADA, 2009, 76 minutes (Director: Jennifer Baichwal)–Baichwal captures stories from people who have been struck by lightning. For some it is a freak and unfortunate accident, for others it is fate or God's will, and for a few, a glimpse into death and a miraculous return to the living.
AFGHAN STAR / UNITED KINGDOM/AFGHANISTAN, 2009, 88 minutes (Director: Havana Marking)–After living through decades of conflict and oppressive regimes, Afghans engage in democracy by voting for their favorite singer on the hugely popular TV show "Afghan Star". The film follows four contestants as they contend with each other and fellow compatriots who are influenced by the Taliban.
THE APPRENTICE (L'APPRENTI) / FRANCE, 2008, 85 minutes (Director: Samuel Collardey)–Mathieu studies at a vocational high school in a small town near the French-Swiss border. He begins an internship on a small farm, where he gains real-world experience that can never be learned in a classroom. Using beautifully shot footage of the region and his subjects, first-time director Samuel Collardey expertly captures the vicissitudes of adolescence in rural France.
BEST WORST MOVIE / USA, 2009, 93 minutes (Director: Michael Paul Stephenson)–Called the Citizen Kane of bad movies, TROLL 2 was voted by Internet users as the worst movie ever made. The film humiliated and ruined the careers of every actor in the film. Yet it's a cult phenomenon that brings joy to thousands. Michael Paul Stephenson, the film's former child star, chronicles the unlikely popularity of a film so bad that it's brilliant. East Coast Premiere.
BLOODY MONDAYS & STRAWBERRY PIES / NETHERLANDS, 2008, 87 minutes (Director: Coco Schrijber)–Narrated by John Malkovich, the film uses Dostoyevsky's Notes from the Underground and Bret Easton Ellis's American Psycho as touchstones to examine boredom and the human condition through portraits of a stockbroker, pie factory worker, artist, nomad and school shooter.
CARMEN MEETS BORAT / NETHERLANDS, 2008, 84 minutes (Director: Mercedes Stalenhoef)–While 17-year-old Carmen makes her way through the trials and tribulations of her teenage years, her sleepy Romanian town gets an unexpected visit from a man named Borat with an American film crew in tow. East Coast Premiere.
CAT LADIES / CANADA, 2009, 60 minutes (Director: Christie Callan-Jones)–A revealing look into the lives and motivations of four "cat ladies." One thinks she's gone too far, taken in too many. Another thinks there's room for more. This quirky film sensitively takes us beyond the stereotypes to explore the extreme edge of the "cat lady" psyche. US Premiere.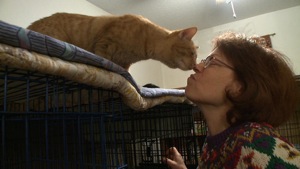 THE COVE / USA, 2009, 90 minutes (Director: Louie Psihoyos)–Director Louie Psihoyos follows Richard O'Barry, the man who made "Flipper" a household name, as he and his team try to stop Japanese fishermen from slaughtering dolphins for the consumer market. Psihoyos's film is an indictment of human greed and arrogance, a tale of redemption and a desperate call to action.
CRUDE / USA, 2009, 104 minutes (Director: Joe Berlinger)–Berlinger (BROTHER'S KEEPER, METALLICA: SOME KIND OF MONSTER) brings a judicious eye to this emotionally charged legal drama set in the rainforests of Ecuador, where indigenous tribes, American oil companies, environmental activists and an armada of lawyers spar over a botched oil-spill remediation deep in the Amazonian jungle.
DEFAMATION / AUSTRIA/DENMARK/ISRAEL/USA, 2008, 93 minutes (Director: Yoav Shamir)–A provocative and humorous look at contemporary anti-Semitism. Shamir manages a balanced approach–he interviews the controversial Norman Finkelstein as well as Anti-Defamation League representatives–while travelling around the world in a quest to comprehend the difference between anti-Zionism and anti-Semitism.
EPISODE 3 – 'ENJOY POVERTY' / NETHERLANDS, 2008, 90 minutes (Director: Renzo Martens)–With a deadpan, satirical style that is part Nicholas Kristof, part Andy Kaufman, Martens travels to the Democratic Republic of Congo. After witnessing the ways in which Western interests profit from poverty in Africa, he attempts to persuade the poor that their poverty is a natural resource they should learn to exploit. US Premiere.
THE HORSE BOY / USA, 2008, 94 minutes (Director: Michael Orion Scott)–Like any other loving family would, the Isaacsons raised their autistic son with patience and hope. Unlike any other loving family, the Isaacsons travelled to another continent in search of a remedy that Western medicine couldn't give them.
LET'S BE TOGETHER / DENMARK, 2008, 80 minutes (Director: Nanna Frank Moller)–Fourteen-year-old Hairon has a waifish figure, the bee-stung lips of a supermodel and a fondness for eyeliner and fine couture. Hairon is also a boy. In this touching and insightful film, complex questions of identity, gender performance and difference are explored through Hairon's relationship with his accepting but concerned family. North American Premiere.
LONG DISTANCE LOVE / SWEDEN, 2008, 77 minutes (Directors: Magnus Gertten and Elin Joensson)–In Osh, Kyrgyzstan, if you are a young man with a new bride, you might very well decide to strike out from home in the hope of finding a little work. While his bride Dildora stays behind with her new in-laws, Alisher heads for Moscow, where nothing goes according to plan. North American Premiere.
MINE / USA, 2009, 83 minutes (Director: Geralyn Pezanoski)–Hurricane Katrina is bearing down on you. You have to leave your home. You can't take your pet with you. When the rain stops and the water recedes, you find out that your pet is alive and well. Only he's in another state with a new family. Imagine your surprise when they refuse to give him back. East Coast Premiere.
NO IMPACT MAN / USA, 2009, 92 minutes (Directors: Laura Gabbert and Justin Schein)–Colin Beavan is determined to trim his environmental impact to zero–from his eleventh-floor New York apartment. The catch is that he needs his wife and 3-year-old daughter to join him. Once the novelty of farmers markets, bicycles and candlelight wears off, the family tries to deal with its new reality.
OLD PARTNER / SOUTH KOREA, 2008, 77 minutes (Director: Lee Chung-ryoui)–Mr. Lee, an old farmer living in a remote South Korean village, has the most unlikely soul mate–his 40-year-old ox. The peculiar yet touching relationship between Mr. Lee and his ox evolves into an unforgettable companionship that sustains them through failing health and a disappearing way of life.
ONLY WHEN I DANCE / UNITED KINGDOM, 2008, 75 minutes (Director: Beadie Finzi)–In this uplifting film, two teenage ballet hopefuls fight through tough training regimens, economic uncertainty and a gauntlet of demanding judges during their improbable journey from the favelas of Rio de Janeiro to the highest levels of international ballet competition.
OUR FORBIDDEN PLACES / FRANCE/MOROCCO, 2008, 105 minutes (Director: Leila Kilani)–When Morocco established the Equity and Reconciliation Commission in 2004 to investigate the state-sponsored disappearance of many citizens after the country won independence in 1956, it received 30,000 applications for reparation. Our Forbidden Places follows four conflicted families as they seek–at times hesitantly–the truth about their lost relatives. North American Premiere.
POP STAR ON ICE / USA, 2009, 85 minutes (Directors: David Barba and James Pellerito)–A funny, fast-paced and intimate film that follows the tumultuous career of ice skating superstar Johnny Weir, who hasn't quite achieved Olympic glory. Ice skating fans will rejoice and newcomers will be pleasantly entertained with Johnny's antics on and off the ice. East Coast Premiere.
PRODIGAL SONS / USA, 2008, 86 minutes (Director: Kimberly Reed)–In this absorbing and unpredictable family drama, director Kimberly Reed's journey home to small-town Montana to reconcile with her estranged adoptive brother evolves into a surprising meditation on gender, sibling rivalry, mental illness and cinematic royalty.
SACRED PLACES / CAMEROON/FRANCE, 2008, 70 minutes (Director: Jean-Marie Teno)–Jean-Marie Teno turns his camera on a popular neighborhood of Ouagadougou, home of FESPACO, the premier pan-African film festival. He encounters three captivating men who promote and participate in the arts outside the limelight. SACRED PLACES is a beautifully constructed meditation on the economics of cinema and storytelling in postcolonial West Africa. East Coast Premiere.
THE SEPTEMBER ISSUE / USA, 2009, 90 minutes (Director: R.J. Cutler)–Cutler is granted unprecedented access to Vogue editor Anna Wintour and her colleagues as they put together their largest publication of the year, the September issue. Cutler takes us to Europe on shoots, introduces us to fashion's cognoscenti and shows us the competitive and contentious relationship between Wintour and her talented stylist, Grace Coddington. East Coast Premiere.
SUPERMEN OF MALEGAON / SINGAPORE/JAPAN/SOUTH KOREA, 2008, 79 minutes (Director: Faiza Ahmad Khan)–Sail joyously across the skies with a scrawny, baggy-suited superhero as this terrifically fun feature documents the making of a low-budget interpretation of SUPERMAN infused with the local culture of Malegaon, India. Disasters beset the cast and crew, and one obstacle after another threatens to derail production.
THE TIME OF THEIR LIVES / UNITED KINGDOM, 2009, 68 minutes (Director: Jocelyn Cammack)–A wonderful profile of three vibrant women who live in a home for active seniors in North London. These are not your average old ladies–they are intellectuals with storied careers in journalism, literature and activism. Jocelyn Cammack's unflinching perspective on aging is highlighted by these truly inspirational subjects.
VOICES FROM EL-SAYED (SHABLUL BAMIDBAR) / ISRAEL, 2008, 75 minutes (Director: Oded Adomi Leshem)–The Bedouin village of El-Sayed in Israel has the world's largest percentage of deaf people, and the inhabitants have developed a unique sign language over generations. When a man allows his son to undergo a cochlear implant operation, the village stirs with doubt and uncertainty. East Coast Premiere.
THE WAY WE GET BY / USA, 2009, 84 minutes (Director: Aron Gaudet)–With American wars raging overseas, a group of senior citizens in Bangor, Maine decide to get involved. Greeting hundreds of thousands of troops in the airport, these seniors offer comfort to many who otherwise have been forgotten by society, sharing the bonds of mortality and the need for human contact.
WE LIVE IN PUBLIC / USA, 2008, 90 minutes (Director: Ondi Timoner)–Timoner (DIG!) chronicled Josh Harris' social experiments for ten years. In 1999 he invited 100 people to live in a Manhattan loft under 24-hour surveillance. After that failed, he tried again with just his girlfriend and himself. Timoner's footage is at times titillating and at times disturbing, but never short of engrossing.
WINNEBAGO MAN / USA, 2009, 84 minutes (Director: Ben Steinbauer)–While filming a promotional video for Winnebago 20 years ago, during 14 days of blistering summer heat, Jack Rebney's frustration led to a series of expletive-filled tirades that stand in perfect contrast to the relaxation the Winnebago promises. But Rebney doesn't know the outtakes have made him famous.
YOUTH KNOWS NO PAIN / USA, 2009, 88 minutes (Director: Mitch McCabe)–Filmmaker Mitch McCabe is the daughter of a plastic surgeon. She travels across the country immersing herself in the vast anti-aging industry. After meeting doctors, experts and others fighting the onset of old age, McCabe struggles against the ever-present temptation of eternal youth.
(Continued on the next page)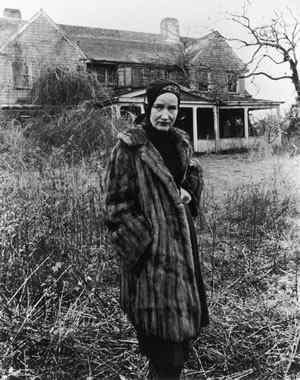 SPECIAL PROGRAMS
CONVENTION / USA, 2009, 93 minutes (Director: AJ Schnack)–In this anticipated ensemble documentary, A.J. Schnack assembles an all-star crew of documentary filmmakers to tell the story of the mounting of one of the biggest events of the decade: the 2008 Democratic National Convention. The film captures Denver through the eyes of organizers, reporters, police and protesters leading up to the historic nomination of Barack Obama.
FACING ALI / USA, 2009, 98 minutes (Director: Pete McCormack)–The film chronicles 10 heavyweight boxers who faced and fought The Greatest–Muhammad Ali. The film reveals the men who stepped into the ring with the three-time heavyweight champion, including Larry Holmes, Joe Frazier and George Foreman. Rare archival film footage and classic photos combine with original intimate interviews that highlight Ali's colorful combatants.
MORE THAN A GAME / USA, 2008, 105 minutes (Director: Kristopher Belman)–A remarkable coming-of-age story about friendship and loyalty in the face of great adversity, Kristopher Belman's MORE THAN A GAME follows the incredible rise (and occasional fall) of five talented young basketball players from Akron, Ohio. Led by future NBA superstar LeBron James and coached by the charismatic yet initially inexperienced Dru Joyce III, whose son is on the team, the "Fab Five's" improbable seven-year journey leads them from a decrepit inner-city gym to the doorstep of a national high school championship.
THE NINE LIVES OF MARION BARRY / USA, 2009, 78 minutes (Directors: Dana Flor and Toby Oppenheimer)–Many people remember Marion Barry as the scandalous mayor of the nation's capital, who was famously caught in a 1990 FBI sting operation. Yet others know him as a folk hero, a civil rights champion and defender of the poor. Barry's soaring achievements, catastrophic failures and phoenix-like rebirths have made him a symbol of mythic indestructibility. Who is Marion Barry, really? A hero? A scoundrel? Why is he such a polarizing force? And why do people still vote for him? For the first time, THE NINE LIVES OF MARION BARRY reveals the complete, unforgettable story.
RIP: A REMIX MANIFESTO / USA, 2009, 89 minutes (Director: Brett Gaylor)–Pivoting off the example of mash-up artist Girl Talk, web activist and filmmaker Brett Gaylor explores the nature of creativity, commerce and copyright in the 21st century, incorporating never-before seen footage.
SPLITTING HAIRS / USA, 2008, 28 minutes (Director: F. Stone Roberts)–Meet Americans Bruce Roe and Phil Olsen as they prep for the World Beard and Moustache Championships in Germany, where "bearded stallions" compete for top chops at the 30-year-old event. But the real rivalry between the two is for the presidency of the World Beard and Moustache Association. Who knew facial hair clubs were so cutthroat?
THIRD COAST INTERNATIONAL AUDIO FESTIVAL / USA 2009, 65 minutes (Various)–Documentary film salutes documentary audio. In a darkened room, listen to the best, most compelling and most entertaining documentary programs made for radio and the internet.
RETROSPECTIVE PROGRAMS
FOR ALL MANKIND USA, 1989, 79 minutes / (Director: Al Reinert)–In July 1969, the space race ended when Apollo 11 fulfilled President Kennedy's challenge of "landing a man on the moon and returning him safely to the Earth." No one who witnessed the lunar landing will ever forget it. Breathtaking both in the scope of its vision and the exhilaration of the human emotions it captures, FOR ALL MANKIND is the story of the 24 men who travelled to the moon, told in their words, in their voices, using the images of their experiences.
WHEN WE WERE KINGS / USA, 1996, 84 MINUTES (Director: Leon Gast)–In 1974, Muhammad Ali and George Foreman travelled to Zaire for the "Rumble in the Jungle." Leon Gast filmed both the fight and a music festival organized by promoter Don King. Gast's footage was shelved for 22 years, but he released the completed film, WHEN WE WERE KINGS in 1996. This is a fascinating film that documents one of the greatest sporting and cultural events in recent history.
MAYSLES RETROSPECTIVE PROGRAMS
SALESMAN / USA, 1968, 91 minutes (Directors: Albert Maysles and David Maysles)–This landmark documentary follows four Boston bible salesmen as they struggle to make a living in the cutthroat world of door-to-door sales. The film follows the salesmen as they wheedle, connive and cajole their way into homes and wallets. As the pressure of the job bears down, the film reveals the dark underside of the American Dream.
GREY GARDENS / USA, 1976, 94 minutes (Directors: Albert Maysles and David Maysles)–Meet Big Edie and Little Edie–high-society dropouts and reclusive relatives of Jackie O. This fantastically intimate portrait reveals a mother and daughter living in a world of their own, thriving together amid the decay and disorder of their ramshackle East Hampton mansion.
ANASTASIA / USA,1962, 8 minutes (Directors: Albert Maysles and David Maysles)–An early Maysles brothers "work for hire" for the NBC news program Update. Produced at the height of the Cold War by acclaimed screenwriter Bo Goldman, the subject is one Anastasia Stevens, an American dancer in the Bolshoi Ballet.
CHRISTO'S VALLEY CURTAIN / USA, 1973, 28 minutes (Directors: Albert Maysles, David Maysles and Ellen Hovde)–Nominated for an Academy Award, CHRISTO'S VALLEY CURTAIN celebrates the Bulgarian-born artist's dramatic hanging of a huge orange curtain between two Colorado mountains. The workers who hung the curtain across the valley discovered a new form of art.
CUT PIECE / USA, 1965, 8 minutes (Directors: Albert Maysles and David Maysles)–Filmed at New York's Carnegie Hall, Cut Piece documents one of Yoko Ono's most powerful conceptual pieces.
IBM: A SELF-PORTRAIT / USA 1964, 35 minutes (Directors: Albert Maysles and David Maysles)–Told in the Maysles inimitable style, IBM: A SELF-PORTRAIT captures the future corporate juggernaut at an early stage of its development.
MEET MARLON BRANDO / USA, 1965, 29 minutes (Directors: Albert Maysles and David Maysles)–To help his moribund film MORITURI (1965), Brando agreed to participate in a marathon, daylong series of filmed interviews with reporters from local TV stations across the country. Maylses captured this mind-boggling event on film.
ORSON WELLES IN SPAIN / USA, 1966, 10 minutes (Directors: Albert Maysles and David Maysles)–Orson Welles pitches his vision of a movie about people in Spain who live for bullfights. Welles pontificates on the state of cinema, the filmmaking process and the art of bullfighting.
PSYCHIATRY IN RUSSIA / USA, 1955, 14 minutes (Director: Albert Maysles)–In 1955, Albert Maysles travelled to Russia, 16mm camera in hand. During this trip, he shot what was to become his first film, which offers an unprecedented view into Soviet mental-health care.
WITH LOVE FROM TRUMAN / USA, 1966, 29 minutes (Directors: Albert Maysles, David Maysles and Charlotte Zwerin)–An intimate and candid portrayal of eccentric author and playwright Truman Capote shot during a Newsweek interview following the publication of his literary experiment In Cold Blood.
Sign Up: Stay on top of the latest breaking film and TV news! Sign up for our Email Newsletters here.