The Toronto International Film Festival has announced 26 international selections to screen as part of the 34th edition of the Festival, running September 10-19, 2009. The titles include a wide range of selections from Cannes, Berlin, and other festivals, and span across five programmes of the festival. The films include Alain Resnais' "Les Herbes Folles," Hirokazu Kore-eda's "air Doll," Tsai Ming-liang's "Face," Andrea Arnold's "Fish Tank," Elia Suleiman's "The Time That Remains," Corneliu Porumboiu's "Police, Adjective," and Adrian Biniez's "Gigante."
Additionally, the festival announced the launch of City to City, a new annual Festival programme that will "explore the evolving urban experience while presenting the best films from and about a selected city." City to City's inaugural spotlight is on Tel Aviv, with ten as-yet-unannounced films that will showcase the complex currents running through the city, which is celebrating its 100th birthday in 2009. The programme will also include a public forum that will bring leading filmmakers and thinkers from Tel Aviv and Toronto into debate.
"Cities are, almost by definition, cinematic," says Cameron Bailey, Festival Co-Director, in a statement. "Films about cities show us what cities have been and what they can become. They show us how to live as urban citizens while also reflecting our fantasies and fears. Last year, the world's urban population hit 50 percent of the planet. By 2025, two-thirds of us will lead urban lives. We need to take a moment to think about what it means to live in these large and growing communities, with increasingly diverse and multicultural populations, and to consider how a city's identity is perpetually in flux. The City to City programme will screen great films set in great cities, allowing us to discover foreign urban environments while also enabling us to think more about our own."
A list of the films announced is on the next page.
Check out indieWIRE's New Guide to Film Festivals (listings will be updated throughout the year):
JAN | FEB | MAR | APR | MAY | JUN | JUL | AUG | SEP | OCT | NOV | DEC
Films announced for the 34th Toronto International Film Festival:
Masters
Eccentricities of a Blonde-Haired Girl
Manoel de Oliveira, France/Portugal/Spain North American Premiere Famed filmmaker Oliveira, who celebrates his 101st birthday this year, tells the tale of Macario's obsession with the enticing blond he spies from his window. Little does he know that she will end up stealing much more than his heart.
Les Herbes Folles
Alain Resnais, France North American Premiere From modernist master Alain Resnais comes a romantic adventure based around the simple act of losing a wallet.
Air Doll
Hirokazu Kore-eda, Japan North American Premiere This compelling tale of a blow-up doll that becomes a real person and abandons her status of mere sex object comes to life with the superb performance of Korean actress Bae Doo-na.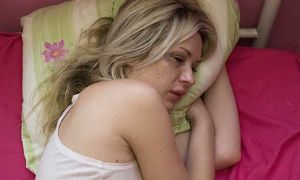 Vanguard
Fish Tank
Andrea Arnold, United Kingdom North American Premiere Andrea Arnold's assured follow-up to Red Road is a taboo-breaking love story about a violent teenaged girl transformed by desire for her mother's new boyfriend.
Visions
Face
Tsai Ming-liang, France/Taiwan/The Netherlands/Belgium North American Premiere A tableau vivant adorned with Tsai Ming-Liang's signature aesthetic portrays a special homage to the Nouvelle Vague and the Louvre, which co-produced the film and hosted its shooting.
Independencia
Raya Martin, France North American Premiere Mimicking early silent films, Independencia creates a lush metaphor that plays with cinematic illusions and the cultural and mythical history of the Philippines.
Irene
Alain Cavalier, France North American Premiere Filmmaker Alain Cavalier turns his personal grief of becoming a widower into a first-person subjective documentary that focuses on his diary entries.
Karaoke
Chris Chong Chan Fui, Malaysia North American Premiere Poetic, observant and allegorical, Karaoke juxtaposes a young man's idealism with the reality of a changing Malaysia through karaoke videos.
Nymph
Pen-Ek Ratanaruang,Thailand North American Premiere A haunting supernatural love affair set in a mysterious forest between a nymph and a couple who have drifted apart.
To Die Like a Man
Joao Pedro Rodrigues, Portugal/France North American Premiere In order to forgive and be forgiven for the slights endured over a long life as a transsexual club performer, Tonia devolves her body back into a male form and seeks reconciliation with her estranged son.
Discovery
Gigante
Adrian Biniez, Uruguay/Germany/Argentina/The Netherlands North American Premiere Security guard Jara falls in love as he supervises staff through the closed-circuit cameras at a supermarket. First voyeur, then guardian angel, he protects and pursues the cleaning woman who has unknowingly captured his heart.
The Happiest Girl in the World
Radu Jude, Romania/The Netherlands North American Premiere Family conflict produces comedy in this story of a young girl who wins a car in a lottery and her scheming parents who insist on selling it.
Kelin
Ermek Tursunov, Kazakhstan North American Premiere A love story among the ragged steppes of ancient Kazakhstan is told in beautiful and poetic images, as a young love struggles to survive in the face of uncontrollable external factors.
La Pivellina
Tizza Covi and Rainer Frimmel, Austria/Italy North American Premiere A small abandoned girl is sheltered by a circus woman in this tale of courage, loss and togetherness.
Samson and Delilah
Warwick Thornton, Australia North American Premiere Teenagers Samson and Delilah live in an isolated Aboriginal community in the Central Australian desert. Their outsider status draws them closer together and they come to depend on each other when tragedy strikes.
Should I Really Do It
Ismail Necmi, Turkey North American Premiere The concepts of real life and fiction, documentary and drama, are explored in this real-life feature which follows the unbelievable life of Petra, a German woman living in Turkey.
Contemporary World Cinema
Eyes Wide Open
Haim Tabakman, Israel North American Premiere A gay love story set in the heart of an ultra-Orthodox Jewish community in Jerusalem, where the belief that love conquers all results in societal pressures and threats of violence.
Huacho
Alejandro Fernandez Almendras, Chile North American Premiere A warm family saga which follows 24 hours in the life of a poverty-stricken provincial family in central Chile.
Like You Know It All
Hong Sang-soo, Republic of Korea North American Premiere Delightfully comic exploration of the emotional and social geography of an art-house film, directed by Korean auteur Hong Sang-soo.
Lourdes
Jessica Hausner, Austria/France/Germany North American Premiere In order to escape her isolation, wheelchair-bound Christine makes a life-changing journey to Lourdes, the iconic site of pilgrimage in the Pyrenees Mountains.
Men on the Bridge
Asli Oezge, Germany/Turkey/The Netherlands North American Premiere The stories of six men working on an Istanbul bridge are told by the original characters, in this mosaic depicting real persons exposing their lives and aspirations.
My Year Without Sex
Sarah Watt, Australia North American Premiere A tender story from Australia highlights the realistic ups and downs of a family in the year following a parent's emergency medical procedure.
Police, Adjective
Corneliu Porumboiu, Romania North American Premiere A witty portrait of life in the small town of Vaslui, the sophisticated Police, Adjective builds on the promise of Porumboiu's debut 12:08, East of Bucharest.
The Time that Remains
Elia Suleiman, France/Belgium/Italy North American Premiere This semi-biographic film, divided into four historical episodes, portrays the daily life of Palestinians in 1948 who were considered a minority, even in their homeland.
The Wind Journeys
Ciro Guerra, Colombia North American Premiere Ignacio, a former traveling musician, makes one final trip across the country following his wife's death. He is joined by a teenaged fan, and together they explore the possibilities that life has in store for them.
Check out indieWIRE's New Guide to Film Festivals (listings will be updated throughout the year):
JAN | FEB | MAR | APR | MAY | JUN | JUL | AUG | SEP | OCT | NOV | DEC
Sign Up: Stay on top of the latest breaking film and TV news! Sign up for our Email Newsletters here.