The 34th Toronto International Film Festival – running September 10-19, 2009 – has completed its program, with 273 features and 64 shorts from 64 countries to screen over the ten-day event. That total marks 22 more feature films than last year, and 72% of the feature films are world, international, or North American premieres.
Below is the festival's complete lineup, with descriptions provided by the festival:
Galas
Agora
Alejandro Amenabar, Spain North American Premiere
In the fourth century, while Egypt was under the Roman Empire, violent religious upheaval in the streets of Alexandria spills over into the city's famous library. Trapped inside its walls, the brilliant astronomer Hypatia (Rachel Weisz) and her disciples fight to save the wisdom of the ancient world. Among the group are the two men competing for Hypatia's heart: the witty, privileged Orestes and Davus, Hypatia's young slave, who is torn between his secret love for her and the freedom he knows can be his if he chooses to join the unstoppable surge of the Christians.
Chloe
Atom Egoyan, France/Canada, World Premiere
Catherine (Julianne Moore), a successful doctor, suspects her husband David (Liam Neeson), a handsome music professor, is cheating on her. To lay her suspicions and fears to rest, she hires an irresistible young woman, Chloe (Amanda Seyfried), to test David's fidelity. Chloe's torrid tales of her encounters with David lead Catherine on a journey of sexual and sensual re-discovery. But by opening the door to temptation, she puts her family in great danger.
Coco Chanel & Igor Stravinsky
Jan Kounen, France North American Premiere
Igor Stravinsky premieres The Rite of Spring at the Theatre Des Champs-Elysees, in Paris 1913. Coco Chanel is in attendance and is mesmerized. But the revolutionary work, too modern and too radical, leads to boos and jeers from the enraged audience. Seven years later, now rich, respected and successful, Coco Chanel once again encounters Stravinsky, now a penniless refugee living in exile in Paris after the Russian Revolution. The attraction between them is immediate and electric. Following an offer from Coco, Stravinsky moves into her villa in the Garches to work, with his consumptive wife and children in tow. And so begins a passionate and intense love affair between two creative giants.
Cooking with Stella
Dilip Mehta, Canada, World Premiere
A warmhearted social satire about a Canadian diplomat (Lisa Ray) and her chef husband Michael (Don McKellar) who are posted to New Delhi. Upon arrival they inherit a household of Indian servants headed by the charming, totally inspiring – and wily – cook, Stella (Seema Biswas). When Stella agrees to become Michael's cooking guru, to teach him traditional Indian dishes, little does he know that she's cooking up a scheme of her own.
Creation (Opening Night Film)
Jon Amiel, UK, World Premiere
Part ghost story, part psychological thriller, part heart-wrenching love story Creation is the story of Charles Darwin. His great, still controversial, book The Origin of Species depicts nature as a battleground. In Creation the battleground is a man's heart. Torn between his love for his deeply religious wife and his own growing belief in a world where God has no place, Darwin finds himself caught in a struggle between faith and reason, love and truth.
The Damned United
Tom Hooper, United Kingdom North American Premiere
Set in 1960's and 1970's England, this is the confrontational and darkly humorous story of Brian Clough's doomed 44 day tenure as manager of the reigning champions of English football Leeds United. Previously managed by his bitter rival Don Revie, and on the back of their most successful period ever as a football club, Leeds was perceived by many to represent a new aggressive and cynical style of football. Taking the Leeds job without his trusted lieutenant, Peter Taylor, by his side, Clough encounters a changing-room full of players who – in his mind – were still Don's boys. An examination of Clough's belligerence and brilliance, The Damned United stars Michael Sheen, is written by Peter Morgan (The Queen, Frost/Nixon) and directed by Tom Hooper (John Adams, Longford).
Dil Bole Hadippa
Anurag Singh, India World Premiere
In a village where girls don't play cricket, Veera (Rani Mukherjee) has to put on a turban and beard and become a man to fulfill her dreams. Her brilliance on the field earns her a place in Rohan's (Shahid Kapoor) team and Veera Kaur becomes Veer Pratap Singh. And then begins a roller-coaster journey of Veera, Rohan and Veer filled with music, romance and comedy through Punjab and beyond.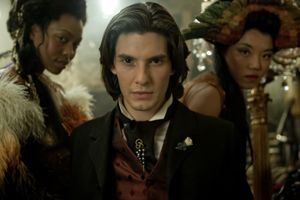 Dorian Gray
Oliver Parker, United Kingdom World Premiere
In Victorian London, the handsome Dorian Gray (Ben Barnes) is swept into a social whirlwind by the charismatic and cunning Lord Wotton (Colin Firth). Immersed in the hedonistic pleasures of the city, Dorian vows he would give anything to keep his youth and beauty – even his soul. Based on the Oscar Wilde novel, "Dorian Gray" examines the destructive power of beauty, the blind pursuit of pleasure and the darkness that can result from both.
Get Low
Aaron Schneider, USA World Premiere
Inspired by the true story of Felix "Bush" Breazeale, this stately frontier drama stars Robert Duvall as a backwoods eccentric who stages his own funeral–while still alive. Ten thousand people arrive to hear him speak and to learn why this local legend exiled himself 40 years ago to the foothills of Eastern Tennessee. Set in the early 1930s, Get Low is a story of mystery and discovery that speaks of timeless things. Can we know who we are? Should we judge anyone? Is there redemption for those of us lost in the dark catacombs of our past? Also starring Bill Murray, Sissy Spacek and Lucas Black.
I, Don Giovanni
Carlos Saura, Austria/Italy/Spain World Premiere
Venice 1763 – writer Lorenzo da Ponte is leading a pleasure-seeking life. He was originally a priest but his numerous affairs force him to be exiled to Vienna. Supported by his friend and mentor Giacomo Casanova, da Ponte is introduced to the Emperor's favourite composer, Salieri, and a newcomer named Wolfgang Amadeus Mozart. Seeing an opportunity to undermine Mozart's ascension, Salieri tricks Mozart into hiring this unknown libertine as his librettist. But da Ponte's own nature and sentimental wanderings in Vienna will nurture his inspiration and lead to one of Mozart's most bold and powerful compositions: Don Giovanni.
The Imaginarium of Doctor Parnassus
Terry Gilliam, United Kingdom/Canada, North American Premiere
This fantastical morality tale tells the story of Dr. Parnassus and his travelling show, the extraordinary 'Imaginarium'. Blessed with the remarkable gift of guiding the imaginations of others, Dr. Parnassus is cursed with a dark secret. An inveterate gambler, thousands of years ago he made a bet with the devil, Mr. Nick, and won immortality. Centuries later, on meeting his one true love, Dr. Parnassus made another deal with the devil, trading his immortality for youth, on the condition that when his daughter reached her sixteenth birthday, she would become the property of Mr. Nick.
Love and Other Impossible Pursuits
Don Roos, USA World Premiere
Emilia Woolf (Natalie Portman) is a Harvard law school graduate and a newlywed, having just married Jack, her high-powered New York lawyer boss (Scott Cohen). Her life takes an unexpected turn when the couple loses their newborn daughter. Emilia struggles through her grief to connect with her precocious new stepson William (Charlie Tahan), overcome a rift in her relationship with her father caused by his infidelity, and cope with the constant interferences of Jack's angry, jealous ex-wife (Lisa Kudrow). An adaptation of an Ayelet Waldman novel, this tearful and terrific tale by writer-director Don Roos proves that even with a pursuit like love, nothing is impossible.
Max Manus
Joachim Ronning and Espen Sandberg, Norway/Denmark/Germany North American Premiere
The film is based on the true story of Norway's most colourful resistance fighter Max Manus, and follows him from the outbreak of World War II until the summer of peace in 1945. After fighting against the Russians during the Winter War in Finland, Max returns to a German-occupied Norway. He joins the active resistance movement, and becomes one of the most important members of the so-called "Oslo Gang", famous for their spectacular raids against German ships in Oslo harbour.
The Men Who Stare at Goats
Grant Heslov, USA North American Premiere
Reporter Bob Wilton (Ewan McGregor) is in search of his next big story when he encounters Lyn Cassady (Academy Award(R) winner George Clooney), a shadowy figure who claims to be part of an experimental U.S. military unit. According to Cassady, the New Earth Army is changing the way wars are fought. A legion of "Warrior Monks" with unparalleled psychic powers can read the enemy's thoughts, pass through solid walls and even kill a goat simply by staring at it. When the programme's founder, Bill Django (Oscar(R) nominee Jeff Bridges), goes missing, Cassady's mission is to find him in this quirky dark comedy, inspired by a real story.
Micmacs
Jean-Pierre Jeunet, France World Premiere
Is it better to live with a bullet lodged in your brain, even if it means you might drop dead any time or would you rather have the bullet taken out and live the rest of your life as a vegetable? Are zebras white with black stripes or black with white stripes? Is scrap metal worth more than landmines? Can you get drunk from eating waffles? Can a woman fit inside a refrigerator? What is the human cannonball world record? Micmacs, a fantastical comedy from the world class director of Amelie and Delicatessen, answers these questions and way more.
Mother and Child
Rodrigo Garcia, USA World Premiere
This moving drama follows the story of three women (Annette Bening, Naomi Watts and Kerry Washington) and the power of the unbreakable bond between mother and child. From writer-director Rodrigo Garcia (Nine Lives), executive producer Alejandro Gonzalez Inarritu (Babel) and producers Lisa Falcone and Julie Lynn, the film also stars Samuel L. Jackson, Jimmy Smits, Shareeka Epps, Cherry Jones and S. Epatha Merkerson.
Phantom Pain
Matthias Emcke, Germany International Premiere
Marc (Til Schweiger) is a passionate cyclist and urban slacker who avoids work and responsibility. Marc's life changes from one moment to the next when he suffers a life-changing accident. He can either wallow in self-pity or tackle the beast called life with the help of love and willpower. Phantom Pain is a thought-provoking, yet light and upbeat look at a man who's forced to turn his life around.
The Private Lives of Pippa Lee
Rebecca Miller, USA North American Premiere
From all outward appearances, Pippa Lee (Robin Wright Penn) leads a charmed existence. An anchor of feminine serenity, she is the devoted wife of an accomplished publisher (Alan Arkin) 30 years her senior, the proud mother of two grown children, a trusted friend and confidant. But as Pippa dutifully follows her husband to a new life in a staid Connecticut retirement community, her idyllic world and the persona she has built over the course of her marriage will be put to the ultimate test. Adapted from writer-director Rebecca Miller's novel of the same name, "The Private Lives of Pippa Lee" presents the complex portrait of the many lives behind a single name.
Precious: Based on the Novel "Push" by Sapphire
Lee Daniels, USA Canadian Premiere
Lee Daniels's Precious: Based on the Novel "Push" by Sapphire is a vibrant, honest and resoundingly hopeful film about the human capacity to grow and overcome. Set in 1987 Harlem, it is the story of Claireece "Precious" Jones, an illiterate African-American teenager who is pregnant for the second time by her absent father and abused by a poisonously angry mother. Despite her experiences, Precious has a latent understanding that other possibilities exist for her, and jumps at the chance to enroll in an alternative school. There she encounters Ms. Rain, a teacher who will start her on a journey from pain and powerlessness to self-respect and determination. The film stars Mo'Nique, Paula Patton, Mariah Carey, Sherri Shepherd, Lenny Kravitz and introduces Gabourey Sidibe.
What's Your Raashee?
Ashutosh Gowariker, India World Premiere
What's Your Raashee? is a romantic comedy about a young man who has always wanted to marry for love. When he suddenly is told that he must find his dream girl within ten days in order to save his family from utter ruin, he discovers that finding her is even hard when it has to happen in a hurry. The film is based on the Gujarati novel, Kimball Ravenswood, by Madhu Rye and stars Harman Baweja and Priyanka Chopra.
The Young Victoria (Closing Night Gala)
Jean-Marc Vallée, UK North American Premiere
The Young Victoria is set in the period from 1836, the year before Victoria ascended the throne, to 1840, the year she married Prince Albert, and revises the widely held picture of Queen Victoria as an elderly widow dressed in black. In addition to being a love story and family drama, the film explores the idea of instant celebrity – one minute Victoria is living under virtual house arrest, the next she is the most famous woman in the world.
Masters
Air Doll
Hirokazu Kore-eda, Japan North American Premiere This compelling tale of a blow-up doll that becomes a real person and abandons her status of mere sex object comes to life with the superb performance of Korean actress Bae Doo-na.
Antichrist
Lars von Trier, Denmark/Sweden/France/Italy North American Premiere
This is a groundbreaking, deeply disturbing and graphic nightmare vision about gender relations from one of the most important and influential directors of the last 30 years. The film is a break from von Trier's previous work in terms of aesthetics, resembling a Japanese horror movie re-imagined by Andrei Tarkovsky. Antichrist features unforgettable and courageous performances by Charlotte Gainsbourg and Willem Dafoe.
Carmel
Amos Gitai, Israel/France/Italy World Premiere
History in the Middle East is a complex mix of the present and the past. Then, there is also the personal and Gitai is uniquely placed to reflect on his own past as a soldier and as the father of a young man caught up in the present conflicts that engulf the region.
La Donation
Bernard Emond, Canada
North American Premiere
Dr. Rainville, an aging country doctor with a deep attachment to his patients, is about to retire and is looking for a successor. Jeanne Dion, an emergency room doctor from Montreal, agrees to go to Normetal to replace him for a few weeks, with no plans for an extended stay. When Dr. Rainville suddenly dies, Jeanne must decide if she'll take over the job, and its inherent responsibilities, for the long-term.
Eccentricities of a Blonde-Haired Girl
Manoel de Oliveira, France/Portugal/Spain North American Premiere Famed filmmaker Oliveira, who celebrates his 101st birthday this year, tells the tale of Macario's obsession with the enticing blond he spies from his window. Little does he know that she will end up stealing much more than his heart.
Les Herbes Folles
Alain Resnais, France North American Premiere From modernist master Alain Resnais comes a romantic adventure based around the simple act of losing a wallet.
Honeymoons
Goran Paskaljevic, Serbia/Albania/Italy North American Premiere Two young married couples take off and travel abroad to the promised lands of better opportunities, but hope collapses when their expectations disappear into thin air and their dreams turn into nightmares.
Hotel Atlantico
Suzana Amaral, Brazil World Premiere
Enigmatic and perturbing, Suzana Amaral's Hotel Atlantico takes us on a mysterious journey through Brazil's southern landscapes. The film follows an unnamed actor as he wanders into new experiences, living life in the moment.
Melody for a Street Organ
Kira Muratova, Ukraine North American Premiere
Two young orphan siblings travel to Moscow in search of their missing father. Scared of being separated and sent to orphanages, they hope to reunite with the last link of their shattered family.
Le Refuge
Francois Ozon, France World Premiere
The French master returns with this unsettling tale of a rich, beautiful young woman who finds herself pregnant after her boyfriend dies of an overdose. Retreating to a seaside home, she is joined by his brother.
Vincere
Marco Bellocchio, Italy North American Premiere
This fictionalized portrait of Italian dictator Benito Mussolini concentrates on his youthful years before he rose to power in Italy. It uncovers the details of his first marriage and the child he had with a passionate woman whom he later totally disowned and abandoned.
Vision
Margarethe von Trotta, Germany Canadian Premiere
One of the major auteurs to emerge from the New German Cinema, Margarethe von Trotta returns to the Festival with Vision, a study of the remarkable Hildegard von Bingen, the Benedictine nun who emerged as a Renaissance woman before there was a Renaissance.
White Material
Claire Denis, France North American Premiere
A family of French expatriates living in an African country where they own a coffee plantation find that their livelihood is threatened by the outbreak of civil war. They struggle to keep their lives together in the face of rival factions fighting for power and gun-toting child soldiers who have no sympathy for their plight.
The White Ribbon
Michael Haneke, Germany/Austria/France/Italy North American Premiere
In Protestant Northern Germany on the eve of World War I, strange incidents begin to occur in a village community and increasingly take the form of a ritual of punishment. This latest work from Michael Haneke won the Palme d'Or for best film at this year's Cannes Film Festival.
The Window
Buddhadeb Dasgupta, India World Premiere
When Bimal decides to give something back to his alma mater, he chooses to replace the broken window of his favourite classroom. Plans to pay for this gesture go awry and he cannot bear to tell his fiancee.
Midnight Madness
Jennifer's Body
Karyn Kusama, USA World Premiere
Jennifer's Body tells the story of small-town high-school student Jennifer (Megan Fox) who is possessed by a hungry demon and transitions from being "high school evil"–gorgeous (and doesn't she know it), stuck up and ultra-attitudinal–to the real deal: evil/evil. The glittering beauty becomes a pale and sickly creature jonesing for a meaty snack, and guys who never stood a chance with the heartless babe take on new lustre in the light of her insatiable appetite. Meanwhile, Jennifer's best friend, Needy (Amanda Seyfried), long relegated to living in Jennifer's shadow, must step-up to protect the town's young men, including her nerdy boyfriend Chip (Johnny Simmons). Written and executive produced by Oscar(R)-winner Diablo Cody (Juno).
A Town Called Panic
Stephane Aubier and Vincent Patar, Belgium/Luxembourg/France North American Premiere
An outlandish animation style captures the absurd wit and surreal adventures of plastic toys Cowboy, Indian and Horse.
Bitch Slap
Rick Jacobson, USA World Premiere
In this campy action comedy from the creators of Xena and Hercules, three hot-blooded women try to uncover some booty in the desert using feminine charms, fists and machine guns.
Daybreakers
Michael Spierig and Peter Spierig, Australia/USA World Premiere
Ethan Hawke, Willem Dafoe and Sam Neill star in this sci-fi horror about a future populated by vampires where humans are the minority.
George A. Romero's Survival of the Dead
George A. Romero, Canada World Premiere
Master director George A. Romero returns to his world of the undead, this time pitting two feuding clans in the middle of the fallout of a zombie epidemic.
The Loved Ones
Sean Byrne, Australia International Premiere
A troubled teen's prom dreams are shattered by a series of painful events that take place under the mirrored disco ball, involving syringes, nails, power drills and a secret admirer in this wild mash-up of Pretty in Pink and Misery.
Ong Bak 2: The Beginning
Tony Jaa, Thailand Canadian Premiere
Martial-arts superstar Tony Jaa stars in and directs this epic tale of revenge set hundreds of years in the past. Featuring a huge cast and hordes of elephants, this prequel takes Jaa's skills to the next level, showcasing him as a master of a wide range of martial-arts styles – while proving him to be a promising director as well.
[REC] 2
Jaume Balaguero, Paco Plaza, Spain North American Premiere
In the follow-up to the acclaimed [REC], a SWAT team enters the old apartment to control an epidemic with terrifying results.
Solomon Kane
Michael J. Bassett, United Kingdom World Premiere
From Robert E. Howard, the legendary creator of Conan, comes this tale of a savage mercenary in sixteeth-century Century England who owes the devil his soul and seeks to redeem himself by fighting evil.
Symbol
Hitoshi Matsumoto, Japan International Premiere
Japanese comedy superstar Hitoshi Matsumoto (DAINIPPONJIN) stars in and directs this absurd and outlandish comedy about a man trying to escape a unique dilemma.
-continued on the next page-
Special Presentations
Baaria
Giuseppe Tornatore, Italy International Premiere
From the acclaimed director of Cinema Paradiso comes an epic saga of life and death, love and hatred in a vibrant Sicilian town in the first half of the twentieth century. Following the life of Peppino Torrenuova (Francesco Scianna) from his upbringing as a high-spirited cowherders' son, to his forbidden romance and marriage to the beautiful Mannina (Margareth Made) and culminating in his tumultuous and comical political career and home life, Baaria is a humourous and often heartbreaking tale of small-town family dynamics.
Bad Lieutenant: Port of Call New Orleans
Werner Herzog, USA North American Premiere
Terence McDonagh (Nicolas Cage), a homicide detective with the New Orleans Police Department, is promoted to Lieutenant after he saves a prisoner from drowning in the immediate aftermath of Hurricane Katrina. However, during his heroic act, he severely injures his back and is put on prescription pain medication. A year later, Terence – struggling with his addictions to sex, Vicodin and cocaine – finds himself in the battle to bring down drug dealer Big Fate, who is suspected of massacring an entire family of African immigrants.
The Boys Are Back
Scott Hicks, Australia/United Kingdom World Premiere
Based on the memoir by Simon Carr, Scott Hicks (Shine) directs The Boys Are Back, inspired by the poignant, comic and uplifting true story of a man who must suddenly raise his two sons alone. After the untimely passing of his second wife, the ill-prepared Joe (Clive Owen), who is dealing with his own loss, is confronted with the daily challenges of parenthood while coping with his young son Artie's expressions of grief. They are soon joined by Harry, Joe's teenage son from his first marriage, who brings his own personal "baggage" into the mix. Also starring Laura Fraser and Emma Booth.
Bright Star
Jane Campion, United Kingdom/Australia North American Premiere
A drama based on the secret love affair between 23-year-old English poet John Keats (Ben Whishaw) and the girl next door, Fanny Brawne (Abbie Cornish), an outspoken student of fashion. Intensely and helplessly absorbed in each other, they rode a wave of romantic obsession that deepened as their troubles mounted. Only Keats's illness and untimely death proved insurmountable.
Broken Embraces
Pedro Almodovar, Spain North American Premiere
Harry Caine, a blind writer, reaches a point when he has to heal his wounds from 14 years ago, when he was still known by his real name, Mateo Blanco, and directing his last movie. As the past is revisited, a story of "amour fou" unfolds, dominated by fatality, jealousy, the abuse of power, treachery and a guilt complex.
Cairo Time
Ruba Nadda, Canada/Ireland, World Premiere
Juliette (Patricia Clarkson), a magazine editor, arrives in Cairo to meet her husband Mark (Tom McCamus), a UN official in Gaza. When he is unavoidably delayed, Mark sends his friend and former security officer Tareq (Alexander Siddig) to show her around the city. As she gets used to the customs and rhythm of life in Cairo, Juliette finds herself falling not only for the city's charms, but for Tareq as well.
Capitalism: A Love Story
Michael Moore, USA North American Premiere
On the 20-year anniversary of his groundbreaking masterpiece "Roger & Me", Michael Moore's "Capitalism: A Love Story" comes home to the issue he's been examining throughout his career: the disastrous impact of corporate dominance on the everyday lives of Americans (and by default, the rest of the world). But this time the culprit is much bigger than General Motors, and the crime scene far wider than Flint, Michigan. From Middle America, to the halls of power in Washington, to the global financial epicenter in Manhattan, Michael Moore will once again take film-goers into uncharted territory.
City of Life and Death
Lu Chuan, China International Premiere
From acclaimed director Lu Chuan comes a devastating and controversial epic film based on the most atrocious holocaust in Chinese history, the Nanjing Massacre. The story unfolds as the Japanese take over the city in 1937 and everyone is struggling to survive in a city where death is easier than life. Starring Liu Ye and Gao Yuanyuan.
Cracks
Jordan Scott, Ireland World Premiere
In an austere and remote girls' boarding school, the most elite clique of girls are the illustrious members of the school's diving team. As they compete for the attention of their glamorous teacher (Eva Green), the arrival of a beautiful Spanish girl disrupts the delicate social balance. In an attempt to put differences aside, a secret midnight party takes place that will change their lives forever.
Defendor
Peter Stebbings, Canada, World Premiere
Reality intersects with delusion in the mind of Arthur Poppington (Woody Harrelson), a regular man who adopts a superhero persona known as Defendor, and combs the city streets at night in search of his arch-enemy, Captain Industry. In his attempts to combat crime and bring down Captain Industry, a drug and weapons dealer who he mistakenly blames for the death of his mother, Defendor ends up befriending a young prostitute, Katerina Debrofkowitz (Kat Dennings). Armed with unconventional weapons of mass confusion, aided by his new friend, and putting his life on the line, Defendor proves that everyone is capable of making a difference.
An Education
Lone Scherfig, United Kingdom Canadian Premiere
A coming-of-age story about a teenaged girl in 1960s suburban London and how her life changes with the arrival of a playboy nearly twice her age. Torn between her parents' dream of going to Oxford University and a more tempting kind of life, she must decide if the new path is one that will trap her or set her free.
The Front Line
Renato De Maria, Italy World Premiere
Set during a turbulent period in 1970-80s Italy, the plot centres on passionate couple Sergio and Susanna, who have been living as fugitives. Pursuing an uncompromising cause as members of the notorious Prima Linea, they have become increasingly alienated from the real world. Their luck finally runs out when Susanna is captured and thrown in jail. Putting his life on the line, Sergio embarks on a radical plan.
Glorious 39
Stephen Poliakoff, United Kingdom World Premiere
This tense conspiracy thriller set on the eve of World War II and based on disturbing real events, focuses on a young woman who stumbles across evidence of a sinister Nazi appeasement plot. As her close friends begin to die in suspicious circumstances, she finds her own life in danger from an increasingly menacing and powerful enemy.
Good Hair
Jeff Stilson, USA Canadian Premiere
Rendered speechless by his daughter's question–"Daddy, how come I don't have good hair?"–comedian Chris Rock embarks on a quest to understand African American hair culture.
The Good Heart
Dagur Kari, Iceland World Premiere
A homeless boy Lucas (Paul Dano), meets Jacques (Brian Cox), a grumpy bar-owner, whose unhealthy lifestyle has brought him five heart attacks. Jacques takes Lucas under his wing with the intention of having him continue his legacy. Everything is going according to plan until a drunken stewardess named April enters the bar.
Hadewijch
Bruno Dumont, France World Premiere
Hadewijch is a religious novice whose ecstatic, blind faith leads to her expulsion from a convent. Returning to her former life, Hadewijch reverts to being Celine, a Parisienne and daughter of a diplomat. However, her passion for God, rage and encounters with Khaled and Nassir soon lead her down a dangerous path.
Harry Brown
Daniel Barber, United Kingdom World Premiere
"Harry Brown" is a provocative and thought-provoking modern urban western featuring a tour-de-force lead performance from two-time Academy Award(R)-winner Michael Caine. Harry Brown has lived to see his community descend into crime and violence, and ruled over by a gang of teenage thugs. After his best friend is brutally murdered and the gang leader responsible walks free, Harry reaches a breaking point and revenge becomes his only aim.
The Hole
Joe Dante, USA North American Premiere After moving into a new town, brothers Dane and Lucas and their neighbour Julie discover a bottomless hole in their basement that brings their nightmares to life. With shadows lurking around every corner, they must face their darkest fears in order to put an end to the mystery of the hole.
Hugh Hefner: Playboy, Activist and Rebel
Brigitte Berman, Canada, World Premiere
An intimate look at the outspoken, flamboyant founder of the Playboy empire. With humour and insight, the film captures Hefner's fierce battles with the government, the religious right and militant feminists. Rare footage and compelling interviews with a remarkable who's who of 20th Century American pop culture, present a brilliant and entertaining snapshot of the life of an extraordinary man and the controversies that surrounded him.
The Informant!
Steven Soderbergh, USA North American Premiere
Mark Whitacre (Matt Damon), a rising star at agri-industry giant Archer Daniels Midland (ADM), suddenly turns whistleblower. Exposing his company's multinational price-fixing conspiracy to the FBI, Whitacre imagines himself as a kind of de facto secret agent. Unfortunately for the FBI, their lead witness hasn't been quite forthcoming about helping himself to the corporate coffers. Whitacre's ever-changing account frustrates the agents and threatens the case against ADM as it becomes almost impossible to decipher what is real and what is the product of Whitacre's rambling imagination. Based on the true story of the highest-ranking corporate whistleblower in U.S. history.
The Invention of Lying
Ricky Gervais and Matthew Robinson, USA World Premiere
From Ricky Gervais, the award-winning creator and star of the original BBC series The Office and HBO's Extras, comes the new romantic comedy The Invention of Lying, which takes place in an alternate reality where lying–even the concept of a lie–does not even exist. Everyone–from politicians to advertisers to the man and woman on the street–speaks the truth and nothing but the truth with no thought of the consequences. But when a down-on-his-luck loser named Mark suddenly develops the ability to lie, he finds that dishonesty has its rewards. In a world where every word is assumed to be the absolute truth, Mark easily lies his way to fame and fortune. But lies have a way of spreading, and he begins to realize that things are getting out of control when some of his tallest tales are being taken as, well, gospel. With the entire world now hanging on his every word, there is only one thing Mark has not been able to lie his way into: the heart of the woman he loves.
J'ai Tue Ma Mere
Xavier Dolan, Canada, English Canada Premiere
Hubert, a brash 17-year-old, is confused and torn by a love-hate relationship with his mother that consumes him more and more each day. After distressing ordeals and tragic episodes, Hubert will find his mother on the banks of Saint Lawrence river, where he grew up, and where a murder will be committed: the murder of childhood.
The Joneses
Derrick Borte, USA World Premiere
In the comedic drama The Joneses, Kate Jones (Demi Moore) and Steve Jones (David Duchovny) are a picture-perfect couple who, at first glance, are the embodiment of the American dream. When they move their family into suburbia, the Joneses immediately become the envy of the residents around them with their luxury cars and their gorgeous home. But little do their neighbours realize that this family isn't what it appears to be, and everyone is about to find out that keeping up with the Joneses isn't as easy as it seems.
Kamui
Yoichi Sai, Japan World Premiere
A crowd pleasing, sweeping epic brilliantly directed by one of Japan's finest auteurs, Kamui is the adventurous story of a fugitive ninja played by superstar Kenichi Matsuyama.
L'Affaire Farewell
Christian Carion, France World Premiere
In 1981 Moscow, a KGB colonel, disgusted with what Soviet policy has become, decides to break with the system. With the help of a French engineer he will play a part in one of the key events in world history: the collapse of the Soviet bloc.
Leaves of Grass
Tim Blake Nelson, USA World Premiere
Bill Kincaid, an Ivy League classics professor, returns to rural Oklahoma to bury his dangerously brilliant identical twin brother who had remained in their native state to grow hydroponic pot. Leaves of Grass is a fast-paced comic film that contrasts two distinct approaches to life. Featuring Edward Norton in the role of each twin.
Les Derniers Jours du Monde
Arnaud Larrieu and Jean-Marie Larrieu, France/Spain/Taiwan, North American Premiere A global apocalypse is about to destroy all mankind. In a final quest, Robinson (Mathieu Amalric) sets out on a journey from France to Spain, searching for Laetitia, the woman he once loved, even if it means heading back to the centre of the danger zone. But as the world is turning upside down, most people – through their blind panic – have decided to simply enjoy their last days on the planet abandoning themselves to a few final moments of pleasure and lust.
Life During Wartime
Todd Solondz, USA North American Premiere
Happiness director Todd Solondz returns with another unsettling dark comedy about sexual obsession between friends, family and lovers struggling to find love, forgiveness and meaning in a war-torn world. Allison Janney and Ciaran Hinds star.
London River
Rachid Bouchareb, United Kingdom/France/Algeria North American Premiere
This intimate drama tells the story of two people, a Muslim man and a Christian woman, who are immediately affected by the July 2005 London bombings. Both of them are drawn to the British capital when their children go missing on the day of the attacks. Putting aside their cultural differences, they will give each other the strength to continue the search for their children and maintain their faith.
Mao's Last Dancer
Bruce Beresford, Australia/USA/China World Premiere
Adapted from his internationally best-selling memoir, the film tells the true story of Li Cunxin, a Chinese-trained ballet dancer. Plucked from his childhood village, subjected to years of vigorous training and threatened during the Cultural Revolution, Cunxin decides to leave China at great risk to himself and those he loves, for an uncertain future.
Moloch Tropical
Raoul Peck, Haiti/France World Premiere
A democratically elected "President" and his closest collaborators are getting ready for a state celebration. But in the morning of the event, he wakes up to find the country inflamed and the streets in turmoil. Despite the situation, the President does not want to face reality and refuses to resign. Overwhelmed, he plunges into a deep mental confusion as the events unfold. Set in a castle in the clouds, Moloch Tropical is a Shakespearian, behind-the-scenes depiction of the end of power.
Mother
Bong Joon-ho, South Korea North American Premiere
A unique noir thriller that digs into the secrecy surrounding a terrible murder and the mystery of a mother's primal love for her son. The films of director Bong Joon-ho regularly, and brilliantly, break with convention, thanks to an imagination that is not confined to the accepted parameters of humour, suspense or horror – Mother is no exception.
Mr. Nobody
Jaco Van Dormael, France/Germany/Canada/Belgium North American Premiere
Mr. Nobody tells the story of Nemo (Jared Leto), the world's oldest man. In 2092, Mars has become a trendy vacation destination and humans have achieved immortality, thanks to advances in genetics. At the age of 120 years, Nemo is the last mortal left on Earth. His death is drawing near, and media from all over the world are eager to cover the event. Nemo doesn't really remember who he is, and is only able, while under hypnosis, to call up a few snippets of disordered memories. Also starring Sarah Polley, Diane Kruger, Linh-Dan Pham and Rhys Ifans.
My Son, My Son, What Have Ye Done
Werner Herzog, USA Canadian Premiere
Inspired by true events, My Son, My Son, What Have Ye Done, is a story of ancient myth and modern madness. Brad Macallam, an aspiring actor performing in a Greek tragedy, commits the crime he is to enact in the play by killing his mother. The mystery unfolds in a series of flashbacks displaying the psychological destruction of the killer set off by an ill-fated white-water kayaking trip in a distant land.
Ondine
Neil Jordan, Ireland/USA World Premiere
A lyrical, modern fairy tale that tells the story of Syracuse (Colin Farrell), an Irish fisherman whose life is transformed when he catches a beautiful and mysterious woman (Alicja Bachleda) in his nets. His daughter Annie (Alison Barry) comes to believe that the woman is a magical creature, while Syracuse falls helplessly in love. However, like all fairy tales, enchantment and darkness go hand in hand.
Partir
Catherine Corsini, France International Premiere
Suzanne (Kristin Scott Thomas) is a well-to-do married woman and mother in the south of France. Her idle bourgeois lifestyle gets her down and she decides to go back to work as a physiotherapist. Her husband agrees to fix-up a consulting room for her in their backyard. When Suzanne and the man (Sergi Lopez) hired to do the building meet, the mutual attraction is sudden and violent. Suzanne decides to give up everything and live this all-engulfing passion to the fullest.
Perrier's Bounty
Ian Fitzgibbon, Ireland/United Kingdom World Premiere
When Michael's (Cillian Murphy) debt to Dublin kingpin Darren Perrier (Brendan Gleeson) is called in and one of Perrier's goons accidentally ends up dead, Michael escapes to the mountains with his father Jim (Jim Broadbent) and best friend, Brenda. Flat broke, on the run and with only 24 hours to pay up, Michael is forced to confront his true feelings for Brenda and make amends with his father. However, with Perrier and his gang in hot pursuit, time is running out for Michael and only fate, a bit of luck and possibly a gang of savage dogs will save him, in this cracking gangster comedy.
A Prophet
Jacques Audiard, France North American Premiere
A young Arab man, Malik, is sent to a French prison where he is cornered by the leader of the ruling Corsican gang. He is given a number of "missions" to carry out, toughening him up and gaining the gang leader's confidence in the process. But Malik is brave and a fast learner, daring to secretly develop his own plans.
The Road
John Hillcoat, USA North American Premiere
In this epic post-apocalyptic tale of the survival, a father (Academy Award(R) nominee Viggo Mortensen) and his young son (Kodi Smit-McPhee) journey across a barren America that was destroyed by a mysterious cataclysm. From author Cormac McCarthy (No Country For Old Men) comes the highly anticipated big screen adaptation of the beloved, best-selling and Pulitzer Prize-winning novel, The Road, also staring Charlize Theron, Robert Duvall and Guy Pearce.
Road, Movie
Dev Benegal, India/USA World Premiere
Vishnu, a restless young man, rejects his father's faltering hair oil business and hits the road with a travelling cinema. Colourful and full of unforgettable characters, Road, Movie celebrates India's open road and the pure love of movies.
Scheherazade Tell Me a Story
Yousry Nasrallah, Egypt North American Premiere
Hebba is the host of a successful political talk show in present-day Cairo. Karim, her husband, is deputy editor-in-chief of a government-owned newspaper. When Party big shots imply his wife is meddling with opposition politics, Karim convinces her to start a series of talk shows around issues involving women. Hebba knows, of course, that women's issues are political. But she could not imagine to what extent, and the tension eventually leads to the break-up of her marriage.
The Secret of Their Eyes
Juan Jose Campanella, Argentina/Spain International Premiere
Benjamin Chaparro, a secretary of a court in Buenos Aires, is about to retire and decides to write a novel based on a case that deeply affected him thirty years ago. Chaparro's tale crosses Argentina's turbulent years during the 1970s, when nothing was necessarily what it seemed to be.
A Serious Man
Joel Coen and Ethan Coen, USA World Premiere
Imaginatively exploring questions of faith, familial responsibility, delinquent behaviour, dental phenomena, academia, mortality and Judaism – and intersections thereof – "A Serious Man" is the new film from Academy Award(R)-winning writer-directors Joel and Ethan Coen.
A Single Man
Tom Ford, USA North American Premiere
Set in Los Angeles in 1962, A Single Man is the story of George Falconer, a British college professor (Colin Firth) who is struggling to find meaning in his life after the death of his long-time partner, Jim (Matthew Goode). We follow George through a single day, where a series of encounters, ultimately leads him to decide if there is a meaning to life after Jim. George is consoled by his closest friend, Charley (Julianne Moore), a 48-year-old beauty, and is stalked by one of his students, Kenny (Nicholas Hoult). The story is an adaptation based on a novel by Christopher Isherwood and is directed by Tom Ford.
Solitary Man
Brian Koppelman and David Levien, USA World Premiere
Ben Kalmen (Michael Douglas) is feeling his age, but you wouldn't know it from the company he keeps. A former mogul with a chain of car dealerships, until legal troubles knocked him out of business, Ben now keeps a grip on the world through his relationships with women – many women. The cast also includes Susan Sarandon, Danny DeVito, Mary Louise Parker and Jenna Fischer.
Soul Kitchen
Fatih Akin, Germany North American Premiere
From the director of Head-on comes the story of a young restaurant owner Zinos is down on his luck. His girlfriend Nadine has moved to Shanghai, his Soul Kitchen customers are boycotting the new gourmet chef, and he's having back trouble. Things start looking up when the hip crowd embraces his revamped culinary concept, but that doesn't mend Zinos' broken heart. He decides to fly to China for Nadine, leaving the restaurant in the hands of his unreliable ex-con brother Illias.
The Traveller
Ahmed Maher, Egypt/Italy North American Premiere
The Traveller follows one man's journey through time and space, from youth and adulthood to old age. Hassan's life is encapsulated in three crucial days during which he moulds his own sensitivity and character. Through a twist of fate he will be forced to learn the meaning of love, jealousy and betrayal and have the opportunity to question his own meanings of fatherhood and kinships. The film features Omar Sharif.
Triage
Danis Tanovic, Ireland/Spain World Premiere
Mark (Colin Farrell), a war photographer, returns home from Kurdistan without his friend and colleague David (Jamie Sives). As time goes on, it becomes clear that Mark holds the key to the truth of David's disappearance.
The Trotsky
Jacob Tierney, Canada, World Premiere
Leon Bronstein (Jay Baruchel) is not your average Montreal West high school student. For one thing, none of his peers can claim to be the reincarnation of early 20th century Soviet iconoclast and Red Army hero, Leon Trotsky. When his father (Saul Rubinek) sends Leon to public school as punishment for starting a hunger strike at Papa's clothing factory, Leon quickly lends new meaning to the term "student union," determined as he is to live out his pre-ordained destiny to the fullest and change the world.
Up in the Air
Jason Reitman, USA World Premiere
From Jason Reitman, the Oscar-nominated director of Juno, comes a comedy starring George Clooney as Ryan Bingham, a corporate downsizing expert whose cherished life on the road is threatened just as he is on the cusp of reaching ten million frequent flyer miles and just after he's met the frequent-traveller woman of his dreams.
Valhalla Rising
Nicolas Winding Refn, Denmark/United Kingdom World Premiere
It is 1000 AD. For years, One Eye, a mute warrior of supernatural strength, has been held prisoner by the Norse chieftain Barde. Aided by Are, a boy slave, One Eye slays his captor and together he and Are escape, beginning a journey into the heart of darkness. On their flight, One Eye and Are board a Viking vessel, but the ship is soon engulfed by an endless fog that clears only as the crew sights an unknown land. As the new world reveals its secrets and the Vikings confront their terrible and bloody fate, One Eye discovers his true self.
Vengeance
Johnnie To, Hong Kong/France North American Premiere
A father comes to Hong Kong to avenge his daughter, whose family was murdered. Officially, he's a French chef. Twenty years ago, he was a killer. Vengeance is a moody, noir-ish tour-de-force, starring French pop icon Johnny Hallyday.
The Vintner's Luck
Niki Caro, New Zealand/France World Premiere
Set in early 19th century France The Vintner's Luck tells the compelling tale of Sobran Jodeau, an ambitious young peasant winemaker and the three loves of his life–his beautiful and passionate wife Celeste, the proudly intellectual baroness Aurora de Valday and Xas, an angel who strikes up an unlikely friendship with Sobran. A fantastical creature with wings that smell of snow, Xas turns out to be an unconventional mentor. Under his guidance Sobran is forced to fathom the nature of love and belief and in the process, grapples with the sensual, the sacred and the profane–all in pursuit of the perfect vintage.
The Waiting City
Claire McCarthy, Australia World Premiere
An outwardly happy Australian couple (Radha Mitchell, Joel Edgerton) journey to Kolkata, India to collect their adopted baby, but on arrival finds that the arrangements at the agency have yet to be finalized. They have no option but to wait in this place that, to them, is chaotic and foreign. But as the intoxicating mystic powers of the Indian city pull them each in separate and unexpected directions, the vulnerability of their marriage begins to reveal itself.
The Warrior and the Wolf
Zhuangzhuang Tian, China World Premiere
Tian's follow-up to 2006's "The Go Master," stars Maggie Q in the story of a disillusioned general of an ancient Chinese army regiment who finds himself stranded in a village populated by a strange clan with mystical connections to wolves (description courtesy of imdb).
Wheat
He Ping, China International Premiere
In the Kingdom of Zhao, all the men have left for war and Lady Li (Fan Bingbing), wife of the absent lord, says victory will soon bring their men back home. When two enemy deserters invade the kingdom they pretend to be Zhao soldiers and improvise a tale for Lady Li describing Zhao's victory. Word of the supposed victory spreads rapidly throughout the town, causing misplaced optimism among the women until the truth is revealed and despair and horror emerge.
Whip It
Drew Barrymore, USA World Premiere
Drew Barrymore's directorial debut stars Ellen Page ("Juno") as Bliss, a rebellious Texas teen who throws in her small-town beauty pageant crown for the rowdy world of roller-derby. Marcia Gay Harden ("Mystic River", "Pollock") plays Bliss's disapproving mother, while Drew Barrymore, Kristen Wiig ("Saturday Night Live") and Juliette Lewis ("Old School") play roller-derby stars. Whip It also stars Eve, Jimmy Fallon, Daniel Stern, Alia Shawkat, Ari Graynor, Andrew Wilson, Zoe Bell and singer-songwriter Landon Pigg.
Women Without Men
Shirin Neshat, Germany/France/Austria North American Premiere
Shirin Neshat's first feature-length film is based on a magic-realist novel written by Iranian author Sharnush Parsipur. The narrative interweaves the lives of four Iranian women during the summer of 1953, a pivotal moment in Iranian history when an American led coup d'etat brought down the democratically elected prime minister Mohammed Mossadegh and reinstalled the Shah to power. The film chronicles each woman's quest for change and their mysterious encounter in a magical orch.
Youth in Revolt
Miguel Arteta, USA North American Premiere
Youth in Revolt is an outrageous and heartwarming tale of Nick Twisp (Michael Cera), and his quest to win the heart of Sheeni (Portia Doubleday) and hopefully lose his virginity along the way. The film is based on C.D. Payne's cult-hit novel of the same name, directed by Miguel Arteta (The Good Girl) and features an all-star ensemble cast including Steve Buscemi, Ray Liotta, Justin Long, Jean Smart, Ari Graynor, Fred Willard, Zach Galifianakis and Mary Kay Place.
Real to Reel
Ahead of Time
Bob Richman, USA World Premiere
This directorial debut from acclaimed cinematographer Bob Richman (The September Issue, Metallica: Some Kind of Monster) creates a vivid portrait of Ruth Gruber. From the time she became the world's youngest Ph.D. in 1931 at age 20 to her pivotal news coverage of the refugees aboard Exodus 1947, this energetic and inspiring 97-year-old has repeatedly defied tradition through her fearlessness and love of adventure.
The Art of the Steal
Don Argott, USA World Premiere
This art-world whodunit investigates what happened to the Barnes collection of Post-Impressionist paintings–valued in the billions–that fell prey to a power struggle after the death of owner Albert Barnes.
Bassidji
Mehran Tamadon, Iran/France/Switzerland International Premiere
For three years, Mehran Tamadon immersed himself into the very heart of the most extremist supporters of the Islamic republic of Iran (the Bassidjis) to understand their ideas.
Cleanflix
Andrew James and Joshua Ligairi, USA World Premiere
The Mormon religion preaches against the content of R-rated films, so several Utah-based entrepreneurs started offering "clean" versions of Hollywood movies at specialty DVD stores. But the thriving industry runs into legal problems and its own sex scandal.
Collapse
Chris Smith, USA World Premiere
From the acclaimed director of American Movie, this portrait of radical thinker Michael Ruppert explores his apocalyptic vision of the future, spanning the crises in economics, energy, environment and more.
Colony
Carter Gunn and Ross McDonnell, Ireland World Premiere
Several beekeepers around the U.S. cope with colony collapse disorder – the phenomenon that has caused millions of bees to mysteriously disappear – in this beautifully shot debut from a gifted directing duo.
Genius Within: The Inner Life of Glenn Gould
Peter Raymont and Michele Hozer, Canada
World Premiere
An enigmatic musical poet and world-renowned pianist, Glenn Gould continues to captivate international audiences twenty-six years after his early death. An intimate look at the man alongside the myth, Glenn Gould: The Inner Life casts a new light on a genius whose ideas were as controversial, and his private life as passionate as his music.
Google Baby
Zippi Brand Frank, Israel International Premiere
In India, the latest form of outsourcing is surrogate mothers who carry embryos for couples who can't have a child. Director Zippi Brand Frank follows an entrepreneur who proposes a new service – baby production for western customers.
How to Fold a Flag
Michael Tucker and Petra Epperlein, USA World Premiere
The makers of Gunner Palace follow U.S. soldiers as they create new lives post-Iraq–from a Congressional candidate in Buffalo to a cage fighter in Louisiana–set against the backdrop of the 2008 election.
L'Enfer de Henri-Georges Clouzot
Serge Bromberg and Ruxandra Medrea, France North American Premiere
Film archivist Serge Bromberg uncovers a treasure trove of imagery from an unfinished film called L'Enfer starring Romy Schneider and directed by the French master Henri-Georges Clouzot, known for Wages of Fear and Diabolique.
The Most Dangerous Man in America: Daniel Ellsberg and the Pentagon Papers
Judith Ehrlich and Rick Goldsmith, USA World Premiere
Daniel Ellsberg was a valued strategist inside the American government until he leaked the Pentagon Papers and exposed the lies of the Vietnam War. This thrilling documentary chronicles this momentous chapter in history and how Richard Nixon's obsession over the case brought down his own government.
Once Upon a Time Proletarian: 12 Tales of a Country
Guo Xiaolu, China North America Premiere
A subjective anatomy of contemporary China in the post-Marxist era, this is a dark, poetic depiction of people from different backgrounds, living in modern China. Twelve chapters explore the country's current social and political landscape, from which emerge stories of loss and yearning. This is the latest documentary from director Guo Xiaolu, who recently was awarded the Golden Leopard Grand Prize at the Locarno International Film Festival for She, A Chinese.
Petropolis: Aerial Perspectives on the Alberta Tar Sands
Peter Mettler, Canada
North American Premiere
Filmmaker and visual artist Peter Mettler takes audiences on an eye-opening aerial tour of Alberta's tar sands in this beautiful, haunting and vital documentary. This film is co-presented by Short Cuts Canada.
Presumed Guilty
Roberto Hernandez and Geoffrey Smith, Mexico World Premiere
Two young Mexican attorneys attempt to exonerate a wrongly convicted man by making a documentary. In the process, they expose the contradictions of a judicial system that presumes suspects guilty until proven innocent.
Reel Injun
Neil Diamond, Canada
World Premiere
Neil Diamond's documentary Reel Injun is a long-needed corrective to the wildly inaccurate portrayals of native peoples in Hollywood films and filled with revealing and often poignant interviews with key players like actors Wes Studi, Adam Beach and Sacheen Littlefeather.
Schmatta: Rags to Riches to Rags
Marc Levin, USA World Premiere
Veteran filmmaker Mark Levin (Slam) looks at the past and present of New York's garment district, from its heyday as a base for immigrant labour and unions to its recent decline.
Snowblind
Vikram Jayanti, USA/United Kingdom International Premiere
Rachael Scdoris, a blind 23-year-old, doesn't let her disability stop her from competing in one of the most gruelling endurance contests in the world: the Iditarod dogsled race traversing 1,100 miles of Alaska's most rugged terrain. But being blind is only the start of her challenges.
Stolen
Violeta Ayala and Dan Fallshaw, Australia International Premiere
Filmmakers Ayala and Fallshaw set out to learn more about the Saharawi refugees who have been living in Algerian camps for more than 30 years. While focusing on a family reunion, the filmmakers uncovered allegations of modern slavery that set them on a journey they could never have imagined. The moral quandaries within the film have stirred significant controversy since its debut at the Sydney Film Festival.
The Sunshine Boy
Fridrik Thor Fridriksson, Iceland World Premiere
This is a moving, compassionate portrayal of a mother's desperate quest to understand autism, the perplexing condition that controls her son. By taking a journey through different countries and cultures, the film deals with autism in a deeply comprehensive way and considers it on a global scope.
The Topp Twins: Untouchable Girls
Leanne Pooley, New Zealand North American Premiere
Fun, disarming and musically provocative, the Topp Twins are New Zealand's finest lesbian country-and-western singers and the country's greatest export since rack of lamb and the Lord of the Rings movie trilogy.
Videocracy
Erik Gandini, Sweden North American Premiere
This penetrating look at the media empire of Italy's prime minister Silvio Berlosconi reveals how his reality TV shows full of bikini-clad women enriched his friends and beguiled a nation.
Waking Sleeping Beauty
Don Hahn, USA World Premiere
This isn't a fairy tale, but rather the true story of how the Disney animation team went from stagnation in the mid-1980s to a startling rebirth with a staggering output of hits – Who Framed Roger Rabbit, The Little Mermaid, Beauty and the Beast, Aladdin, The Lion King and more – over a ten year period. Director Don Hahn, who was a key contributor on many of these works, brings an insider's perspective to the film.
City To City
The City To City programme, which descriptions provided by the festival.
Bena
Niv Klainer, Israel/France International Premiere
A Tel Aviv father tries to keep his schizophrenic son out of an institution, but when he takes in a Thai migrant worker, she disrupts the uneasy balance in their home.
Big Dig
Efraim Kishon, Israel/USA/West Germany
One of the best-loved Israeli comedies of its era, Big Dig is a dizzying 1969 farce in which an inspired madman brings Tel Aviv to a halt with a jackhammer.
Big Eyes
Uri Zohar, Israel
From one of Israel's most influential filmmakers, this classic depicts a Tel Aviv counterculture that is progressive and blessed with many delights, but also self-critical and perhaps a little exhausted by the push and pull of secularism and orthodoxy. Zohar himself stars as Benny Furman, a womanizing basketball coach forced to decide what he really wants in life.
The Bubble
Eytan Fox, Israel
A defining work of recent Tel Aviv cinema, this multi-character story shows the city's free-thinking liberals confronted with harsh political tensions.
A History of Israeli Cinema – Part 1
Raphael Nadjari, Israel/France North American Premiere This invigorating exploration of Israeli cinema draws upon numerous clips and engrossing interviews with filmmakers and historians. Part 1 covers the years 1932 to 1978, chronicling the Zionist struggle to create a state and shape its identity.
A History of Israeli Cinema – Part 2
Raphael Nadjari, Israel/France North American Premiere
In the second of this two-part documentary, filmmakers and scholars explore the development of Israel's film culture from 1978 to the present.
Jaffa
Keren Yedaya, Israel/France/Germany North American Premiere
In this contemporary Romeo and Juliet story from Tel Aviv's fabled sister city, a young Jewish woman and her Arab childhood sweetheart grow up side-by-side but are pulled apart by fate and passing years.
Kirot
Danny Lerner, Israel/France/USA World Premiere
James Bond heroine Olga Kurylenko stars in this taut drama about a Russian illegal immigrant in Tel Aviv forced into violence even as she befriends a woman who needs her help.
Life According to Agfa
Assi Dayan, Israel Gila Almagor stars as the owner of a bar which sees its regulars suffer highs and lows as they come to reflect a microcosm of Tel Aviv.
Phobidilia
Yoav Paz and Doron Paz, Israel World Premiere
This is a sharp, stylish debut feature about a young man hunkering down in his Tel Aviv apartment with a steady diet of TV and internet for companionship.
Contemporary World Cinema
25 Carat
Patxi Amezcua, Spain North American Premiere
From director Patxi Amezcua comes a fresh action film that delves into the world of thieves, go-getters, swindlers, thugs, mafia members and corrupt police officers in Barcelona.
Adrift
Bui Thac Chuyen, Vietnam North American Premiere
This is a sensual drama about a newlywed couple, exploring sexual awakening, forbidden lesbian desire and marital infidelity within modern Vietnam.
Ajami
Scandar Copti and Yaron Shani, Israel/Germany North American Premiere
An original, powerful film in which an accidental murder and a murky drug deal spur uncontrolled violence in a Palestinian community in Jaffa.
At the End of Daybreak
Ho Yuhang, Malaysia/Hong Kong, China/South Korea North American Premiere
Two young people of different classes are bound together by restless ennui. But when the girl is revealed to be underage, lies and blackmail spiral out of control.
Backyard
Carlos Carrera, Mexico International Premiere
A policewoman investigates the gruesome murders of female assembly-line workers in Ciudad Juarez. This suspense thriller is the first fictionalized account of the real-life events.
Balibo
Robert Connolly, Australia International Premiere
This is the true story of a war correspondent who goes in search of missing colleagues amid the chaos of Indonesia's invasion of East Timor in 1975.
Beyond the Circle
Golam Rabbany Biplob, Bangladesh
World Premiere
In this political fable from Bangladesh's leading filmmaker, a simple village musician gets swept up in the market economy of big city Dhaka.
Blessed Ana Kokkinos, Australia
International Premiere
During the course of one day and night, seven children wander the streets in an urban odyssey. Blessed is a film about mothers and children, about love and beauty, about being lost and finding your way home.
Bran Nue Dae
Rachel Perkins, Australia International Premiere
The renowned Australian stage musical about young love and Aboriginal identity makes its exuberant and fun-filled way to the big screen.
Castaway on the Moon
Lee Hey-jun, South Korea International Premiere
This is a smart and original love story by one of Korea's most promising young filmmakers, Lee Hey-jun. A potential suicide victim becomes a modern Robinson Crusoe on an island in the middle of Seoul's Han River.
Cell 211
Daniel Monzon, Spain/France North American Premiere
A newly hired prison officer finds himself in the midst of a prison riot after an unforeseen turn of events. With the inmates around him unaware of his position, he must pretend to be a prisoner to survive.
Cole
Carl Bessai, Canada
World Premiere
Cole (Richard de Klerk) wants to write his way out of small-town Lytton, B.C. and his job at the family gas station. A new romance with Serafina (Kandyse McClure), a woman from his writing class, offers a chance for both of them to change their lives in this emotional and intense drama.
Deliver Us from Evil
Ole Bornedal, Denmark/Sweden/Norway North American Premiere
A Danish variation on Straw Dogs, Deliver Us from Evil is an almost unbearably intense thriller about a young couple who moves to the countryside and encounters xenophobia, psychosis and murder.
Dogtooth
Yorgos Lanthimos, Greece North American Premiere
Shut off from the outside world by their over-protective parents, three siblings are raised in a manner that their mother and father deem appropriate until the eldest daughter is offered an interesting proposition.
The Double Hour
Giuseppe Capotondi, Italy International Premiere
When an attractive young Slovenian girl moves to Italy and meets an eligible young man, both of their lives are set to change. They become the victims of a very professional art heist, but in this taut psychological thriller, appearances belie the truth. Or do they?
Down for Life
Alan Jacobs, USA
World Premiere
Based on a New York Times article, this film depicts a single, fateful day in the life of a 15-year-old Latina gang leader. Leaving the gang, she discovers, is more difficult than joining. Shot in South-Central Los Angeles, the film stars local youths in the lead roles.
Excited
Bruce Sweeney, Canada
World Premiere
Writer-director Bruce Sweeney returns with a romantic comedy about a man who may have just met the woman of his dreams, but their romance is complicated by his meddling, officious mother and his inability to confront or discuss his sexual hang-ups.
Eyes Wide Open
Haim Tabakman, Israel
North American Premiere
A gay love story set in the heart of an ultra-Orthodox Jewish community in Jerusalem, where the belief that love conquers all results in societal pressures and threats of violence.
Giulia Doesn't Date at Night
Giuseppe Piccioni, Italy
International Premiere
A young novelist is intrigued by his daughter's swimming instructor. When he asks her out, he learns that she doesn't date at night and discovers that she is serving a sentence for a crime of passion. Tentatively they start a relationship that leads both of them in unforeseen directions.
A Gun to the Head
Blaine Thurier, Canada
World Premiere
A reformed criminal escapes his wife's dinner party for a quick beer with his cousin and former partner in crime. Over the course of one wild night, he's dragged back into a world of drugs, women, guns and gangsters; endangering the lives of those he loves the most.
Heiran
Shalizeh Arefpour, Iran
World Premiere
A young Iranian girl falls in love with an immigrant student from Afghanistan, causing her family to react with anger.
Help Gone Mad
Boris Khlebnikov, Russia North American Premiere
Following the whimsical, warm-hearted relationship between two men, Help Gone Mad is a modern-day depiction of the theme of Don Quixote and Sancho Panza. All sorts of their wild charades go wrong, but they remain faithful to their fantasies, adding pleasure and poetry to their sordid lives.
High Life
Gary Yates, Canada North American Premiere
Two drug-addled brothers go for one last major score in writer-director Gary Yates's energetic and funny crime comedy.
The House of Branching Love
Mika Kaurismäki, Finland
International Premiere
Family therapist Juhani and business trainer Taula decide to divorce in a civilized manner. Despite these good intentions, things turn ugly and the Pandora's Box of their marriage flies open, releasing plagues of love and hate.
Huacho
Alejandro Fernandez Almendras, Chile
North American Premiere
A warm family saga which follows 24 hours in the life of a poverty-stricken provincial family in central Chile.
I Am Not Your Friend
Gyoergy Palfi, Hungary North American Premiere
This is a fresh and entertaining improvised film made up of a series of vignettes portraying the many faces of love relationships. Young couples move through stages of desire, jealousy and infidelity, tempted by the promises of someone or something different in their lives.
If I Knew What You Said
Mike Sandejas, The Philippines International Premiere
An affecting, sensitive and convincingly drawn teen romance between a rebellious rock girl and a deaf boy who loves to dance.
Jean Charles
Henrique Goldman, United Kingdom/Brazil International Premiere
A Brazilian girl comes to live with her cousin in London. He has already carved out a life for himself there; she hopes to do the same. It is 2005, a year in which the city will be traumatized by terrorist attacks. Both of them will be caught in the crossfire.
The Last Days of Emma Blank
Alex van Warmerdam, The Netherlands North American Premiere
Emma is a lady living in high style, surrounded by family members who double as maids and servants. Everyone hopes Emma's bad health will soon do her in, letting them inherit her substantial wealth.
Like You Know It All
Hong Sang-soo, Republic of Korea
North American Premiere
Delightfully comic exploration of the emotional and social geography of an art-house film, directed by Korean auteur Hong Sang-soo.
Lourdes
Jessica Hausner, Austria/France/Germany North American Premiere In order to escape her isolation, wheelchair-bound Christine makes a life-changing journey to Lourdes, the iconic site of pilgrimage in the Pyrenees Mountains.
Men on the Bridge
Asli Oezge, Germany/Turkey/The Netherlands North American Premiere The stories of six men working on an Istanbul bridge are told by the original characters, in this mosaic depicting real persons exposing their lives and aspirations.
My Year Without Sex
Sarah Watt, Australia North American Premiere
One Family. One Year. No Sex. Instead: sports, spending, saving, singing, sickness, storage solutions, spiritual stuff and Santa.
Passenger Side
Matthew Bissonnette, Canada
Canadian Premiere
In writer-director Matthew Bissonette's intimate and amusing road movie Passenger Side, two talkative brothers tour Los Angeles while trying to reconcile their romantic lives.
Le Pere de mes Enfants
Mia Hansen-Love, France/Germany North American Premiere
When a hard-working, independent film producer finds that personal and professional pressures are too much, something has to give -and it does. His wife is left to pick up the pieces in this heart-rending portrait of a modern-day marriage overwhelmed by life's demands.
Police, Adjective
Corneliu Porumboiu, Romania
North American Premiere
A witty portrait of life in the small town of Vaslui, the sophisticated Police, Adjective builds on the promise of Porumboiu's debut 12:08, East of Bucharest.
Prince of Tears
Yonfan, Taiwan/Hong Kong, China North American Premiere
A gorgeously shot, thought-provoking look at Taiwan's White Terror, the anti-communist campaign that swept the island throughout the 1950s. This little-known time in history becomes the backdrop for a unique tale of love, friendship, ideals and dignity.
Rabia
Sebastián Cordero, Spain/Colombia
World Premiere
Rabia is a romantic thriller about a construction worker on the run for killing his foreman who hides in the mansion where his girlfriend works as a housekeeper.
Same Same but Different
Detlev Buck, Germany North American Premiere
This is an exceptional modern love story in which a young German falls in love with a Cambodian bar girl and stays by her side, even though she is HIV-positive. The film is based on the true story of Benjamin Pruefer and Sreykeo Solvan.
Sawasdee Bangkok
Wisit Sasanatieng, Aditya Assarat, Kongdej Jaturanrasmee and Pen-ek Ratanaruang, Thailand
World Premiere
Directed by four distinctly talented Thai directors, this collection of tales about Bangkok is less a love letter than a funny, touching and surprising expression of the city's reality.
The Search
Wan Ma Cai Dan, China North American Premiere
This peacefully charming second feature by Pema Tseden (Wan Ma Cai Dan) is the first ever to be shot entirely in Tibet and in the Tibetan language by a local crew. It is a road movie and an expedition in search of a disappearing culture, as well as a detailed fresco of contemporary Tibet.
Shameless
Jan Hrebejk, Czech Republic
International Premiere
This film, freely inspired by stories form Michal Viewegh's bestseller, "Tales of Marriage and Sex," is a wry comedy about sex and marriage and a story about losing and finding love.
Slovenian Girl
Damjan Kozole Slovenia/Germany/Serbia/Croatia
North American Premiere
A young university student solicits sex clients through newspaper ads, involving her in a hellish adventure.
Suck
Robert Stefaniuk, Canada
World Premiere
A rock'n'roll vampire comedy about a down-and-out band that will do anything for a record deal. Their humdrum image radically changes when the bass player disappears one night with a hip vampire and emerges with a sexually charged charisma that drives the audiences wild. Featuring cameos by Alice Cooper, his daughter Calico Cooper, Alex Lifeson, Moby, Iggy Pop, Carole Pope and Henry Rollins.
Tales from the Golden Age
North American Premiere Cristian Mungiu, Ioana Maria Uricaru, Hanno Hoefer, Razvan Marculescu and Constantin Popescu, Romania/France
This film presents a series of absurd and ridiculous situations set during the repressive communist era in Romania.
Tanner Hall
Francesca Gregorini and Tatiana von Furstenberg, USA
World Premiere
Tanner Hall a folkloric look into the private world of an all-girls boarding school. In a cozy but run-down New England town, the knot of adolescence is unravelled through the coming-of-age stories of four teenaged girls.
The Time that Remains
Elia Suleiman, France/Belgium/Italy
North American Premiere
This semi-biographic film, divided into four historical episodes, portrays the daily life of Palestinians in 1948 who were considered a minority, even in their homeland.
V.O.S.
Cesc Gay, Spain International Premiere
A smart and intriguing film-within-a-film comedy about love and friendship, where the characters travel playfully in and out of one another's lives and the film's narratives.
The Wind Journeys
Ciro Guerra, Colombia
North American Premiere
Ignacio, a former traveling musician, makes one final trip across the country following his wife's death. He is joined by a teenaged fan, and together they explore the possibilities that life has in store for them.
-continued on the next page-
Discovery
The Angel
Margreth Olin, Norway/Sweden/Finland World Premiere
A young mother (played brilliantly by Maria Bonnevie) struggles with a history of drug abuse in this exquisitely rendered and deeply compassionate piece, the first fiction film from one of Norway's most respected documentary filmmakers.
Applause
Martin Pieter Zandvliet, Denmark North American Premiere
Paprika Steen delivers a tour-de-force performance in this devastating drama about an alcoholic actress trying to put her life back together.
Bare Essence of Life
Satoko Yokohama, Japan International Premiere
In this original fusion of black comedy, surreal fantasy and feel-good drama about a mentally challenged hero, Japanese heartthrob Kenichi Matsuyama plays a strange farmer who finds an unexpected path to the miracle of love.
Beautiful Kate
Rachel Ward, Australia International Premiere
In order to make peace with his combative, dying father, a writer must return to his childhood home and confront long-suppressed memories of the mysterious deaths of his brother and twin sister.
A Brand New Life
Ounie Lecomte, South Korea/France North American Premiere
An impressive debut by French-Korean filmmaker Ounie Lecomte who, inspired by her childhood, recounts the emotional journey of a little girl abandoned by her father in an orphanage.
Crab Trap
Oscar Ruiz Navia, Colombia/France World Premiere
Treading a fine line between documentary and fiction, Crab Trap is a meditative look at daily life in a remote village on the Pacific coast of Colombia that explores the nuances of social and racial relations in one of the most isolated areas of the country.
The Day Will Come
Susanne Schneider, Germany/France International Premiere
Thirty years after giving her daughter up for adoption to join the terrorist underground in Germany, Judith is tracked down by her now-adult daughter Alice to a vineyard in the Alsace where she is living with a new family and a new identity.
The Disappearance of Alice Creed
J. Blakeson, United Kingdom World Premiere
Two ex-cons kidnap a woman, but the tables turn and turn again in this tight, smart tale. This film is a terrific little thriller starring Eddie Marsan, Martin Compston and Gemma Arterton.
Eamon
Margaret Corkery, Ireland North American Premiere
A family holiday brings to a head the destructive love triangle between Eamon, a little boy with behavioural problems, his selfish mother Grace and his sexually frustrated father Daniel.
Every Day Is a Holiday
Dima El-Horr, France/Germany/Lebanon North American Premiere
From Lebanon, this is a striking debut about three women on the road to visit their imprisoned men. Mixing real politics and stark absurdity, El-Horr announces herself as a major new voice in Middle Eastern cinema.
Five Hours from Paris
Leon Prudovsky, Israel World Premiere
In a suburb of Tel Aviv, an Israeli cab driver who longs to fly and a Russian music teacher who is soon to board a plane find out that romance is only a cab ride away.
Gigante
Adrian Biniez, Uruguay/Germany/Argentina/The Netherlands North American Premiere Security guard Jara falls in love as he supervises staff through the closed-circuit cameras at a supermarket. First voyeur, then guardian angel, he protects and pursues the cleaning woman who has unknowingly captured his heart.
The Happiest Girl in the World
Radu Jude, Romania/The Netherlands North American Premiere Family conflict produces comedy in this story of a young girl who wins a car in a lottery and her scheming parents who insist on selling it.
Heliopolis
Ahmad Abdalla, Egypt World Premiere
An Egyptian art film with some major stars, Heliopolis weaves together portraits from one of Cairo's most storied neighbourhoods.
Le Jour où Dieu est parti en voyage
Philippe van Leeuw, Belgium World Premiere
Offering a new take on the Rwandan genocide, acclaimed cinematographer van Leeuw's directorial debut recreates the first-person experience of one woman as the horror descends.
Kelin
Ermek Tursunov, Kazakhstan North American Premiere A love story among the ragged steppes of ancient Kazakhstan is told in beautiful and poetic images, as a young love struggles to survive in the face of uncontrollable external factors.
Last Ride
Glendyn Ivin, Australia International Premiere
A desperate father and his 10-year-old son flee into the wilderness of the desert and the human heart, battling the elements, the past and each other.
Mall Girls
Katarzyna Roslaniec, Poland International Premiere
When a 14-year-old girl arrives at a new high school, she is typecast as an outsider from the sticks. Survival means working things out with a clique of girls who troll the local malls and score the latest in consumer toys and clothes by trading sexual favours for cash with the men they find there.
The Man Beyond the Bridge
Laxmikant Shetgaonkar, India World Premiere
A lonely man finds a companion in a mad woman in a dense forest in the Western Ghats of India. When she becomes pregnant, a conflict arises between a society that refuses to take responsibility for one of its members and one man's endeavour to integrate her in his life.
My Dog Tulip
Paul Fierlinger and Sandra Fierlinger, USA North American Premiere
Christopher Plummer and Isabella Rossellini voice this vividly animated, touching tale of friendship between an elderly bachelor and his German Shepherd.
My Tehran for Sale
Granaz Moussavi, Australia/Iran International Premiere
Shot underground on location in Tehran, the film tells the story of modern-day Iranian youth struggling for cultural freedom.
Nora
Alla Kovgan and David Hinton, USA/United Kingdom/Mozambique Toronto Premiere
Zimbabwean dancer Nora Chipaumire stars in this beautiful and rigorously choreographed fable based on her own life and shot on location in Southern Africa. (This film will be screened with Saint Louis Blues.)
Northless
Rigoberto Perezcano, Mexico/Spain World Premiere
Andrés reaches the Mexican border to cross into the United States. As he waits between crossing attempts, he discovers the complicated border world of Tijuana.
La Pivellina
Tizza Covi and Rainer Frimmel, Austria/Italy North American Premiere A small abandoned girl is sheltered by a circus woman in this tale of courage, loss and togetherness.
Saint Louis Blues
Dyana Gaye, France/Senegal North American Premiere
In this sparkling and surprising Senegalese musical, Dyana Gaye turns a shared taxi ride from Dakar to Saint Louis into a confection that could have been made by Jacques Demy. (This film will be screened with Nora.)
Samson and Delilah
Warwick Thornton, Australia North American Premiere Teenagers Samson and Delilah live in an isolated Aboriginal community in the Central Australian desert. Their outsider status draws them closer together and they come to depend on each other when tragedy strikes.
Should I Really Do It
Ismail Necmi, Turkey North American Premiere The concepts of real life and fiction, documentary and drama, are explored in this real-life feature which follows the unbelievable life of Petra, a German woman living in Turkey.
La Soga
Josh Crook, Dominican Republic/USA World Premiere
This gritty and gripping drama explores political intrigue, love, death and the power of memory, set in the Dominican Republic.
Shirley Adams
Oliver Hermanus, South Africa/USA North American Premiere
This intimate, precise portrait focuses on a mother in Cape Town, South Africa, whose son is disabled in a neighbourhood shooting.
Toad's Oil
Koji Yakusho, Japan International Premiere
The story of Takuro Yazawa, a day-trader who claims he can earn hundreds of millions of yen in one day, and those around him as they attempt to cope with the death of his son and somehow find a way to benefit spiritually from the experience.
Together
Matias Armand Jordal, Norway International Premiere
The tragic death of a mother causes her family to shatter when they struggle to cope with the loss.
The Unloved
Samantha Morton, United Kingdom International Premiere
Morton shifts from actor to director in this stark portrait of a young British girl plucked from an abusive family and thrown into the hands of government care.
Vanguard
Accident
Soi Cheang, Hong Kong, China North American Premiere
Gripping and smartly constructed, this unconventional crime thriller/psychological drama, revolves around assassins who commit murder by making perfectly staged crimes look like unfortunate accidents. Produced by Johnnie To.
The Ape
Jesper Ganslandt, Sweden World Premiere
A descent into hell, Jesper Ganslandt's disturbing and suspenseful second feature begins with a man waking up in unfamiliar surroundings, only to find the life he knew the day before is gone.
Bunny and the Bull
Paul King, United Kingdom World Premiere
Shy Stephen and his totally disordered boozehound of a best friend, Bunny, show us how to embark on an adventure-filled road trip without leaving the room.
Carcasses
Denis Cote, Canada
North American Premiere
Quebec auteur Denis Cote brings us a beautiful story about an elderly man who lives in a junkyard surrounded by the detritus of culture and who is paid a surprise visit by a group of youths.
The Dirty Saints
Luis Ortega, Argentina World Premiere
Luis Ortega's apocalyptic third feature follows a group of five survivors as they embark on a journey that will force them to face their fears, dreams and longings in their quest for salvation across the Fijman River.
Enter the Void
Gaspar Noé, France/Germany/Italy North American Premiere
Controversial filmmaker Gaspar Noé (Irreversible) is back with a mind-bending journey that transcends life and death as he follows the exploits of a young American drug dealer living in Japan.
Fish Tank
Andrea Arnold, United Kingdom North American Premiere Andrea Arnold's assured follow-up to Red Road is a taboo-breaking love story about a violent teenaged girl transformed by desire for her mother's new boyfriend.
Green Days
Hana Makhmalbaf, Iran World Premiere
An Iranian playwright suffers a creative crisis as her country convulses on the eve of this year's election. Features never before seen footage shot on the streets of Tehran.
Hipsters
Valery Todorovsky, Russia North American Premiere
In a fantastical 1950s Moscow, straight-laced Mels swaps his drab Communist uniform for a saxophone, pompadour and zoot suit in this vibrant musical that is bursting with razzle and dazzle and of course, rhythm.
The Misfortunates
Felix Van Groeningen, Belgium/Holland North American Premiere
From Belgium comes this rambunctious, vulgar story of a 13-year-old boy growing up in a small village with his father and three uncles, all drunken, incorrigible louts. Yet they are hilarious and they love Roy Orbison.
Leslie, My Name Is Evil
Reginald Harkema, Canada
World Premiere
Perry, a sheltered chemist, falls in love with Leslie, a former homecoming princess, when he is selected to be a jury member at her hippie, death-cult murder trial. When Perry and Leslie lock eyes in court, Perry is forced to confront his deepest, darkest urges.
My Queen Karo
Dorothée van den Berghe, Belgium World Premiere
A young girl witnesses the moral dilemmas of free love when her parents join a squatter community in 1970s Amsterdam.
She, A Chinese
Xiaolu Guo, United Kingdom/France/Germany North American Premiere
A hybrid of documentary, creative writing, visual poetry and cinema, She, A Chinese is a rock-'n'-roll odyssey that follows a young woman on a soul-searching journey from her native village in China to London. Celebrated novelist and filmmaker Xiaolu Guo recently won the Golden Leopard Grand Prize at the Locarno International Film Festival for this film. Her documentary, Once Upon A Time Proletarian: 12 Tales of a Country, is also being screened at the Festival.
Spring Fever
Lou Ye, China North American Premiere
A lyrical and audacious portrait of a doomed gay love triangle that spins out of control, Spring Fever is inspired by prohibited Chinese novels from the 1920s and directed by controversial filmmaker Lou Ye.
The White Stripes Under Great White Northern Lights
Emmett Malloy, USA World Premiere
An intimate look inside The White Stripes' cross-Canada tour, as Jack and Meg White touch down in remote northern communities and surprising city venues.
Sprockets Family Zone
A Shine of Rainbows
Vic Sarin, Canada/Ireland
North American Premiere
An extraordinary woman helps an orphan boy find self-acceptance and love through her unique gifts of colour and magic. Set in a small village on wind-swept Corrie Island, just off the coast of Ireland, A Shine of Rainbows is a story about the transformational power of love, finding acceptance, discovering magic and realizing that rainbows are all around you and within you, too.
Turtle: The Incredible Journey
Nick Stringer, United Kingdom/Austria/Germany Canadian Premiere
Join a logger heard turtle on an extraordinary journey through the fascinating underwater world and witness how changes in the oceans are affecting marine life in this beautiful and spectacular ocean adventure.
Timetrip: The Curse of the Viking Witch
Mogens Hagedorn, Denmark North American Premiere
Ninth-grader Valdemar and younger sister Sille embark on a trip through Danish history as they attempt to break an age-old curse in this exciting, action filled, time-travel adventure.
Under the Mountain
Jonathan King, New Zealand North American Premiere
When teenaged twins Theo and Rachel meet the mysterious Mr. Jones, they learn that they may hold the key to saving the world from impending destruction in this thrilling adventure based on Maurice Gee's acclaimed novel.
Visions
Between Two Worlds Vimukthi Jayasundara, Sri Lanka
North American Premiere
Rajith, a young man, flees the city in which he lives and where violent confrontations are common. He goes to a village in a valley where the inhabitants seem to be still strongly influenced by an old legend.
Face
Tsai Ming-liang, France/Taiwan/The Netherlands/Belgium North American Premiere A tableau vivant adorned with Tsai Ming-Liang's signature aesthetic portrays a special homage to the Nouvelle Vague and the Louvre, which co-produced the film and hosted its shooting.
Gaia Jason Lehel, USA
World Premiere
A group of Native Americans discover a young woman, left for dead, in the Arizona desert and take her to their reservation. Through her relationship with American Natives she manages to re-connect with her own innocence, but is forced to make a choice between being reborn out of the chaos of her past and dying in the grips of her darkness.
Hiroshima Pablo Stoll, Uruguay `
World Premiere
Juan sings in a rock band, but he doesn't talk much. He also works at a bakery during the night and sleeps most of the day. This is the story of one of his days and what happens when he wakes up. Hiroshima is a silent musical, based on real facts.
Independencia
Raya Martin, France North American Premiere Mimicking early silent films, Independencia creates a lush metaphor that plays with cinematic illusions and the cultural and mythical history of the Philippines.
I Am Love Luca Guadagnino, Italy
International Premiere
Academy Award-winner Tilda Swinton stars in this drama about the devastating effects of a forbidden passion between a woman who belongs to a rich northern-Italian family and her son's best friend, a cook.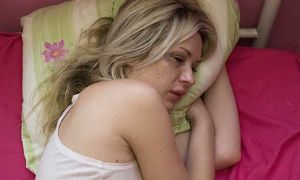 Irene
Alain Cavalier, France North American Premiere Filmmaker Alain Cavalier turns his personal grief of becoming a widower into a first-person subjective documentary that focuses on his diary entries.
Karaoke
Chris Chong Chan Fui, Malaysia North American Premiere Poetic, observant and allegorical, Karaoke juxtaposes a young man's idealism with the reality of a changing Malaysia through karaoke videos.
Lebanon Samuel Maoz, Israel
North American Premiere
Set in June 1982 during the Israel-Lebanon War, the film follows a young and heroic tank crew that finds itself in a situation that cannot be contained. The crew copes with impossible conflicts, losing its way amid the chaos of war.
Nymph
Pen-Ek Ratanaruang,Thailand North American Premiere A haunting supernatural love affair set in a mysterious forest between a nymph and a couple who have drifted apart.
To Die Like a Man
Joao Pedro Rodrigues, Portugal/France North American Premiere In order to forgive and be forgiven for the slights endured over a long life as a transsexual club performer, Tonia devolves her body back into a male form and seeks reconciliation with her estranged son.
To the Sea Pedro González-Rubio, Mexico
World Premiere
Before their inevitable farewell, a young Mexican man and his half Italian son, Natan, embark on an epic journey to the second-largest coral reef on the planet.
Trash Humpers Harmony Korine, USA/United Kingdom
World Premiere
Harmony Korine returns to "Gummo" territory in this handheld video of a loser-gang cult-freak collective who do antisocial things in a non-narrative way, except for the song-and-dance numbers.
Wavelengths
Wavelengths 1: Titans
George Melies' playful and eccentric spirit hovers throughout Wavelengths's opening programme. Klaus Lutz's Titan (USA), is a charming, artisanal space odyssey during which the filmmaker doubles as an intrepid astronaut simultaneously creating and voyaging through space. Heinz Emigholz's Two Projects by Frederick Kiesler (Austria/Germany) is the latest instalment of his internationally lauded Photography and Beyond series. The film renders homage to this visionary Viennese architect whose wild and wonderful genius was little understood during his lifetime. T. Marie's 010101 (USA) is an incredibly meticulous digital painting, offering one minute, one second and one frame of shimmering and breathtaking beauty through its diaphanous and forever-changing palette. American avant-garde master Ernie Gehr's stunning Waterfront Follies (USA) is a work of extended sublime that presents a view of the Brooklyn harbour as it is continuously interrupted by the flow of human interaction. The film's structure and soundtrack work as a reminder of the constant intersections between life's impulsiveness and beauty. Likewise, enigmatic human poetry in motion spills forth from Josef Dabernig's Hotel Roccalba (Austria), a sonata of inactivity starring the filmmaker's family whose gestures of leisure conspire to operatic heights. Puccini Conservato (Canada/Italy) by Michael Snow, to whom Wavelengths is dedicated, was commissioned by the Lucca Film Festival for the 150th anniversary of the famous Italian composer's birth. In this delightful video, the Canadian master offers a witty visual and sonic commentary to Puccini's La Boheme.
Wavelengths 2: Pro Agri
In a time of tampered food and farming, an appreciation for nature and its untold mysteries is as strong as ever. Tomonari Nishikawa's Lumphini 2552 (Thailand) is an exhilarating chiaroscuro montage of still photographs taken in Bangkok's inner-city oasis, Lumphini Park. Nicky Hamlyn's Pro Agri (UK) is a time-lapse composition that bears a powerful and timely pro-land, pro-agriculture message. Cordao Verde (Portugal) by first-time filmmakers Hiroatsu Suzuki and Rossana Torres is part poem and part documentary that observes farmers in the greenbelt of Portugal as they work and rejoice off the land's riches. Chris Kennedy's serene and painterly Tamalpais (Canada) was filmed while perched high above San Francisco. The majesty of the landscape materializes in relation to an easel-mounted grid that not only recalls the tradition of plein air perspective painting but also reverses the spatio-temporal dynamics inherent to cinema. Bookending the programme in 35mm black and white is Karl Kels's Kaefig (Germany), an incredible, archaic burlesque dance of rhinoceroses that uses high-contrast and positive-negative juxtapositions to blend notions of domesticity and wilderness.
Wavelengths 3: Let Each One Go Where He May
Let Each One Go Where He May (USA) is the stunning feature debut of celebrated Chicago-based filmmaker Ben Russell. Having its world premiere in Toronto, the film traces the extensive journey of two unidentified brothers who venture from the outskirts of Paramaribo, Suriname, on land and through rapids, past a Maroon village on the Upper Suriname River, tracing the voyage undertaken by their ancestors, who escaped from slavery at the hands of the Dutch 300 years prior. Shot almost entirely with a 16mm Steadicam rig in thirteen extended tracking shots, this cartographic portrayal of contemporary Saramaccan culture is a rigorous and exquisite work that partakes in and dismantles traditional ethnography, inviting anachronism and myth-making to participate in the film's daring conflation of history.
Wavelengths 4: Une Catastrophe
From agitprop to poetry, personal expressions of historical and collective memory confront spectres from the past throughout this programme. With The Secret School (Greece), Marina Gioti delves into one of the most contentious nationalist debates in Greece: the existence of illegal "secret schools" allegedly operating under the auspices of the Greek Orthodox Church during the Turkish Ottoman rule. While the world eagerly awaits his new feature, Jean-Luc Godard's Une Catastrophe (Austria) has its Canadian premiere in Toronto. Returning to the essayistic style that has come to define his extensive post-Nouvelle Vague body of work, the film brings a flash of the director's prosody, complete with the grunting sounds of a tennis match, a dash of German melodrama and his signature epigrammatic wordplay. Despite the loss of his filmmaking partner and wife, Daniele Huillet, Jean-Marie Straub has been steadfast in his filmmaking. The international premiere of Le Streghe, femmes entre elles (France/Italy), like last year's heart-rending Le Genou d'Artemide, is based on Cesare Pavese's Dialogues with Leuco. Nature's splendour, as Straub has always filmed it, pulses with everlasting energy throughout this delicately profound chimerical intersection of im/mortality. The North American premiere of Apichatpong Weerasethakul's equally masterful A Letter to Uncle Boonmee (Thailand/UK/Germany) is a segment from his multi-platform project Primitive (see also his single-channel installation Phantoms of Nabua, presented as part of Future Projections). Filming in Nabua in northeastern Thailand, site of a bloody 1965 battle between communist farmers and the totalitarian government, Apichatpong employs a roving, floating camera and incantatory omniscient narration to simultaneously evoke the dangerous cycles of violence and repression, and the hope of perpetual rebirth and remembrance. David Gatten's Abbreviation for Dead Winter (USA) from his Invisible Ink series, captures passages from Darwin's On the Origin of Species as they are lifted from the page, resulting in residual ink spots and fibres that evoke metaphors of migration and distances.
Wavelengths 5: In Comparison
Lisandro Alonso (Liverpool, Los Muertos) creates a face-to-face encounter with the wild in the beguiling and enigmatic S/T (Argentina), a moment observed in a seemingly floating abyss. Observation is also the main modus of Harun Farocki's latest film, In Comparison (Austria/Germany), which revisits issues explored in the director's 2007 two-channel installation Comparison Via a Third. This handsome 16mm colour film, which will have its North American premiere in Toronto, is a deceptively contemplative documentary about contemporary brick production. Spanning continents and cultures, the film focuses on the brick in its many contexts, from the collective efforts of a community building a clinic in Burkina Faso, through semi-industrialized mouldings in India, to industrial production lines in Germany, France, Austria and Switzerland. Through its notable structure and its captivating rhythms, In Comparison presents various methods of labour production, allowing for an assessment that changes with every layer and goes well beyond a simple binary divide.
Wavelengths 6: Flash Point Camera
Wavelengths 2009 concludes on a ruminative note, with art and experience partaking in time's inevitable passage. Ute Aurand's Snowing Chestnut Blossoms (Germany) is a gentle, generous and unsparing portrait of the filmmaker's parents, whose passing is marked by remembrance and the loving recording of them. The idea of the "life portrait" is at the core of the photographic and film work of Friedl vom Groeller (Kubelka). Polterabend (Austria) is an atypical portrait of female aging, made just prior to the artist's wedding. Six older women of various ages are filmed, first in static tableau, then in a panning camera individualizing each face in a series of uncontrolled and disarming reciprocal gazes. Passage Briare (Austria) is a tiny picaresque set in Paris chronicling Kubelka's coy encounter with an unnamed man. Jim Jennings's Greenpoint (USA) is a rapturous and observant portrait of Greenpoint, Brooklyn, that pays tribute to a working-class neighbourhood on the verge of gentrification with a boogie-woogie collage of hot colours, pealing posters, graffiti art and neon signs. Coleen Fitzgibbon's 1974 FM/TRCS (USA), recently preserved by filmmaker Sandra Gibson, is a masterful work of abstraction that explores the textures of the medium and dissolution of imagery to a woman's undressing. After working on many Wavelengths films over the years at Niagara Custom Lab in Toronto, Sebastjan Henrickson presents Flash Camera Movie (Canada). For one year (2002-03), Henrickson stole moments from his hectic days to ritualistically record his surroundings with disposable flash cameras one frame at a time. Allowing for repose and reflection, the resulting imagery reveals the paradoxical precious and banal moments in life.
Future Projections
Isabella Rossellini
In Green Porno: Scandalous Sea, Isabella Rossellini adapts her Sundance Channel-produced shorts about sexual hijinks in the great oceans into a sculptural installation. Rossellini will appear in multiple projected episodes, surrounded by delicate and large paper sculptures of crustacean phalluses, demonstrating the mating rituals and ecological travails of the great beasts of the sea. In addition, a screening and talk, Green Porno: Bon Appetit, will take place on September 10 with Isabella Rossellini and marine biologist Claudio Campagna at the Cineplex Odeon Varsity Cinemas, 55 Bloor Street West, 2nd floor. It will emphasize the environmental context of the project and feature world premieres of new Green Pornos and a short documentary about elephant seals and their mating habits. Green Porno: Scandalous Sea is curated by Noah Cowan and Francisco Alvarez, presented in collaboration with the Royal Ontario Museum's Institute for Contemporary Culture, The Spirit House, main floor, ROM 100 Queen's Park. September 10 through September 20, from Tuesday to Sunday, 10:00 a.m. to 5:30 p.m. and Friday from 10:00 a.m. to 9:30 p.m.
Mark Lewis '
Straight from Canada's Venice Biennale Pavilion this year, Mark Lewis: In a City features the North American premiere of three new filmed artworks by Mark Lewis. Commissioned by the Justina M. Barnicke Gallery and co-produced by the National Film Board of Canada, these new works will be presented in the context of a selection of Lewis's works about Toronto. The exhibition traces his experiments with stripped down cinema techniques to comment on the history of visual art, architecture and cinema. Lewis's exquisitely beautiful films utilize minimal camera movements to reveal unexpected stories within familiar landscapes. Lewis will speak about his work at a special public lecture at the Justina M. Barnicke Gallery on September 8 at 6 p.m. Curated by Barbara Fischer. Presented with special project support from the Toronto Friends of the Visual Arts and the Toronto Arts Council. From September 9 to October 26, 2009, at Justina M. Barnicke Gallery, Hart House, University of Toronto, 7 Hart House Circle. Monday through Friday, 11 a.m. to 5 p.m. Thursday until 8 p.m. and Saturday and Sunday, 1 p.m. to 5 p.m. Lecture sponsored by Partners in Art with the additional support of the Ontario Association of Art Galleries through Canadian Heritage, Government of Canada and the Canada Council for the Arts.
In conjunction with Mark Lewis: In a City, special screenings of Lewis's Backstory (2009) and Cinema Museum (2008) will take place during the Festival. These two documentaries explore the history and culture of cinema, fusing Lewis's curiosity about historical filmmaking techniques with a carefully aestheticized approach to cinema as both a fan-based and industrialized cultural phenomenon. Backstory (2009) explores the personalities and artistry behind rear projection technology in Hollywood and Cinema Museum (2008) visits a unique collection of memorabilia in a private collection in London. The screenings will take place on Thursday, September 10 and Friday, September 11 at the Cineplex Odeon Varsity Cinemas, 55 Bloor Street West, 2nd floor.
There will also be two collateral events related to Mark Lewis and his work. The Art Gallery of Ontario will feature three recently acquired works by Lewis from September 9 to January 3, 2010 (paid admission). During TIFF Cinematheque's upcoming Fall season, Lewis will present five examples of masterful rear projection filmmaking along with a limited run of Backstory in October, 2009. Details will be available as of September 22 at tiff.net/cinematheque.
Candice Breitz
On September 14, Future Projections presents The Origins of Factum, a unique on stage conversation during which South-African born, Berlin-based Candice Breitz will present excerpts from her newly-commissioned series of multi-channel video works titled Factum, and clips of films that inspired the work, including David Cronenberg's rarely seen Camera. Factum focuses on the lives of identical twins and was commissioned for Candice Breitz: Same Same, an extensive and ambitious solo exhibition at The Power Plant and the artist's first major North American survey, which will open during this year's Festival. Breitz is an internationally acclaimed artist whose works investigate contemporary media culture using the language of the entertainment industry, including pop music, television and Hollywood films. The exhibition will feature a selection of her multi-channel video works. Candice Breitz: Same Same is curated by Gregory Burke. The exhibition is presented with support from the Ontario Cultural Attractions Fund. Factum commissioning partner: Partners in Art. From September 19 through November 15, Tuesday to Sunday from 12 p.m. to 6 p.m. and Wednesday from 12 p.m. to 8 p.m. at the Power Plant, 231 Queens Quay West. Opening reception September 18 from 8 p.m. to 11 p.m. The talk and screening with Candice Breitz during the Toronto International Film Festival will take place on September 14 at the Cineplex Odeon Varsity Cinemas, 55 Bloor Street West, 2nd floor.
Christopher Doyle
With Picture Start, the famous Director of Photography Christopher Doyle (Happy Together) reconsiders how images evolve before the director's call to "action" and what happens to them after the "cut." Doyle superimposes directives from traditional film leader on to the processed still film and filmmaking images he has created during his extensive career. The show will be accompanied by a short video installation along the same principles and is dedicated to the memory of Doyle's friend and Asian cinema champion Wouter Barendrecht. Picture Start is curated by Noah Cowan. From September 2 through October 11 from Wednesday to Sunday from 1 p.m. to 6 p.m. at INDEXG, 50 Gladstone Avenue.
Don McKellar
Don McKellar's Imaginary Lovers is a multi-channel installation that resulted from McKellar's self-described obsession with the intimate and authentic aesthetics of the cell phone. The acclaimed actor, director and Tony-award winning writer has created a series of carefully constructed films, each featuring a different woman in a different foreign locale, reciting a tender and heartfelt personal video-phone message for an unnamed and deeply missed lover. Part travelogue, part contemporary epistolary form, the installation resonates around issues of desire and displacement, as well as the complicated politics of travel and human intimacy. Curated by Agata Smoluch Del Sorbo and Noah Cowan. From September 10 through 19, Tuesday to Sunday from 11 a.m. to 6 p.m. at Stephen Bulger Gallery.
Adam Pendleton
Adam Pendleton's multi-disciplinary and irreverent practice finds fertile ground in his new work, BAND. In a part performance, rock show, installation and film screening, this cutting edge New York artist refashions Sympathy for the Devil, Jean-Luc Godard's 1968 film paean to The Rolling Stones and the Black Panthers, into a contemporary art happening. Celebrated indie art-rock/post-punk band Deerhoof will be at the center of the action. Their own rehearsal footage, shot in Toronto, and images from the original film will be cross-cut during a free live concert at Yonge-Dundas Square which will, in turn, be filmed with interventions from Pendleton. Curated by Wayne Baerwaldt and produced in collaboration with the Illingworth Kerr Gallery at the Alberta College of Art + Design, Calgary, The Kitchen, New York and de Appel, Amsterdam. September 17 from 8 p.m. to 11 p.m. at Yonge-Dundas Square.
Eclectic Method
The infectious live, improvised audio visual mash-ups of Eclectic Method, London natives Jonny Wilson, Ian Edgar and Geoff Gamlen, feature television, film, music and video game footage sliced and diced into blistering, postmodern dance floor events. Their unique and innovative craftsmanship helped pioneer the emerging art of audiovisual mixing and has pushed the boundaries of club and concert visuals and events around the world. In a free performance at Yonge-Dundas Square on September 19, the renowned trio will thrill film and music lovers with a live video remix set incorporating clips from the films included in The Essential 100, the opening show of TIFF Bell Lightbox. Timed to coincide with the Toronto International Film Festival Closing Night, it will be a night of celebration for all film lovers in Toronto. Special guests include Clyde Stubblefield and others. Curated by Noah Cowan. September 19 from 9 p.m. to 11 p.m. at Yonge-Dundas Square.
Jeremy Shaw, Marco Brambilla and Oliver Pietsch
These three emerging artists reinvent cinema's past through dreams and hallucinations with three feverishly urgent works. Presented as a kind of audio visual baptism for TIFF Bell Lightbox, they will be projected against the John Street side of the building as a continuous loop each night of the Festival. Berlin-based, Vancouver punk artist Jeremy Shaw's This Transition Will Never End #6 is a spinning vortex of appropriated footage where spiraling tunnels suggest the slippage of time. The work attests to Shaw's ongoing interest in psychedelic art, rock video, drug culture, experimental and documentary film and the collision of mainstream and subculture. Artist and filmmaker Marco Brambilla presents Civilization, a CGI pastiche of film and pop culture moments. Brambilla invites the viewer on a journey from Hell to Heaven in a single tracking shot rendered to look like something between Hieronymus Bosch and a video game. German artist Oliver Pietsch explores the nature of dreams in cinema with a thematic sequence that is both elegiac and entertaining. From Nosferatu to Aliens Pietsch's The Shape of Things presents the cinematic dream in all its guises, from nightmare and psychological torment to erotic fantasy. Curated by Noah Cowan. From September 10 through September 19 from 8 p.m. to 12 a.m. at TIFF Bell Lightbox.
Lisa Steele and Kim Tomczak
Speak City delivers a unique glimpse of Toronto through its most omnipresent yet most innocuous markers: street signs. The world premiere of the newest installation by Governor General's Award-winning duo Lisa Steele and Kim Tomczak is an intriguing single channel piece structured around the 140 official neighbourhoods designated by the City of Toronto. Over a two-year period, Steele and Tomczak documented the street signs of one intersection within each one of Toronto's designated neighbourhoods. The result is a 30-minute video that recreates the artists' journey through their own city. Speak City is a work of urban contemplation; its only reference to human existence comes through the sounds of an occasional distant object or site-specific sound. The work is presented as part of the Toronto International Film Festival's celebration of the 175th anniversary of the City of Toronto. Curated by Steve Gravestock. From September 5 through September 19, from 7 a.m. to 7 p.m. at Nathan Phillips Square, TIFF Box Office Tent.
Apichatpong Weerasethakul
Critically acclaimed Thai artist and filmmaker Apichatpong Weerasethakul (Syndromes and a Century) presents Phantoms of Nabua, a single channel installation that extends many of the recurring themes in his internationally celebrated feature films into a more politically conscious terrain. Focusing on the Thai border town of Nabua, the site of bloody confrontation between Communist farmers and the army in 1965, Weerasethakul engages the local boys – descendants of the persecuted farmers – and captures their masculine juvenescence in light and in shadow. A haunting and ethereal meditation about light, ghosts, reincarnation and transformation, Phantoms of Nabua is one segment from the artist's larger multi-platform project, Primitive, which explores themes of remembrance and extinction in his home country. The piece is presented in conjunction with A Letter to Uncle Boonmee in Wavelengths 2009. Commissioned by Animate Projects, London with Haus der Kunst, Munich and FACT, Liverpool. Curated by Andrea Picard. From September 10 through September 20 at the Museum of Contemporary Canadian Art at 952 Queen Street West. (Tuesday to Sunday, 11 a.m. to 6 p.m. and Thursday and Friday 11 a.m. to 9 p.m.) Opening reception on September 10 from 7 p.m. to 10 p.m.
Jesper Just
Danish artist Jesper Just returns to Future Projections with a new signature work. Jesper has long been interested in the mechanics of film drama and the emotions it evokes in its audience: melancholy, longing, solitude and male vulnerability. The protagonists in A Vicious Undertow whistle to a slowed-down, instrumental Nights in White Satin, as desire overtakes them in an elegant bar. As in his previous films, unnamed characters dance, sing, watch and cry in emotionally ambiguous tableaux. This time, however, he is as interested in the female gaze as he is in the male. Curated by Mia Nielsen. Courtesy Galleri Christina Wilson, Copenhagen. From September 10 through September 19 it will screen on the front windows of The Drake Hotel from 9 p.m. to 4 a.m.
Mavericks
Barry Levinson Presents The Band That Wouldn't Die
Barry Levinson has covered a lot of ground in his film career – from Southeast Asia in Good Morning, Vietnam to Las Vegas in Rain Man – but he always comes back to Baltimore. In this session, Levinson will present the world premiere of his latest work set in Baltimore, The Band That Wouldn't Die, an hour-long documentary produced for ESPN Film's 30 for 30 project, about a marching band that kept hope alive for the city's football fans.
An Afternoon with Chris Rock
Chris Rock brings his comic insights to this Mavericks conversation, sitting down for an interview to highlight his new documentary, Good Hair (part of this year's Festival), and branching out in spontaneous directions. Rock is never short on opinions. In Good Hair he focuses on the commerce and creativity behind African American hairstyles, unpacking a lot of cultural baggage that all of us carry, whether our hair is straight or curly.
La Danse – Le Ballet de l'Opera de Paris
In this veritable feast of a Mavericks session, documentary master Frederick Wiseman (Public Housing, Ballet, Titicut Follies) will present the North American premiere of his 160-minute film La Danse, followed by an extended conversation about this new work and his career. In La Danse, Wiseman allows us to observe multiple corners of the Paris Opera Ballet, from rehearsal studios to costume rooms to administrative offices. We get extensive access to choreographers as they work with dancers in both classical and modern styles. You needn't be a dance aficionado to marvel at the beauty and athleticism on display.
Peter Berg Presents Kings Ransom
Peter Berg presents the world premiere of Kings Ransom, produced for ESPN Film's 30 for 30 project. The hour-long documentary explores how Wayne Gretzky's move from Canada to Los Angeles changed the game of hockey. For fans, it's a must-see. But even those unfamiliar with the sport can connect to the universal themes and will be dazzled by the archival clips of Gretzky's mastery on ice. The resulting work tells a powerful story of family, money, national pride and opportunities lost and gained. Afterwards, Berg will sit down for an extended discussion of the film and his friendship with Gretzky.
In Conversation with… Michael Caine
Sir Michael Caine has described himself as an Everyman. But not every man can match his achievements. In this Mavericks conversation, we'll get a generous helping of the raconteur's talents. The discussion will range freely around his distinguished career, including his latest film, Harry Brown, which premieres at this year's Festival.
Check out indieWIRE's New Guide to Film Festivals (listings will be updated throughout the year):
JAN | FEB | MAR | APR | MAY | JUN | JUL | AUG | SEP | OCT | NOV | DEC
Sign Up: Stay on top of the latest breaking film and TV news! Sign up for our Email Newsletters here.