Heavy on Cannes '09 and with a little Oscars '08 thrown in the mix, Lars Von Trier's "Antichrist," Andrea Arnold's "Fish Tank," Michael Haneke's "The White Ribbon," Jacques Audiard's "A Prophet," and Pedro Almodovar's "Broken Embraces" will join Stephen Daldry's "The Reader," Danny Boyle's "Slumdog Millionaire," and forty-one other films in the running for the 2009 European Film Awards. Twenty-five countries are represented between the films, which will compete to take home awards at the European Film Awards' annual ceremony. In the coming weeks, the 2,000 members of the European Film Academy will vote for the nominations in the different award categories. The nominations will then be announced on November 7, 2009, at the Sevilla European Film Festival in Spain. The awards ceremony will take place at Germany's Ruhr Metropolis on December 12th.
The finalists for the European Film Awards, in alphabetical order:
33 Scenes From Life
Poland / Germany, Mapigoeka Szumowska
Los Abrazos Rotos (Broken Embraces)
Spain, Pedro Almodovar
Alle Anderen (Everyone Else)
Germany, Maren Ade
Antichrist
Denmark, Lars Von Trier
Apafoeld (Father's Acre)
Hungary, Viktor Oszkar Nagy
The Baader Meinhof Complex
Germany, Uli Edel
Brothers
Switzerland, Igaal Niddam
Aiaaeuecoa Eeanaei (Paper Soldier)
Russia, Alexey German Jr.
Camino
Spain, Javier Fesser
Coco Avant Chanel (Coco Before Chanel)
France, Anne Fontaine
Eastern Plays
Bulgaria, Fredrik Zander, Stefan Piriyov & Kamen Kalev
Fish Tank
Uk, Andrea Arnold
Frygtelig Lykkelig (Terribly Happy)
Denmark, Henrik Ruben Genz
Hakol Mathil Bayam (It All Begins At Sea)
Israel, Eitan Green
Jerichow
Germany, Christian Petzold
Kalat Hayam (Jaffa)
France / Israel / Germany, Keren Yedaya
Kaesky (Tears Of April)
Finland, Aku Louhimies
Kisses
Ireland, Lance Daly
Der Knochenmann (The Bone Man)
Austria, Wolfgang Murnberger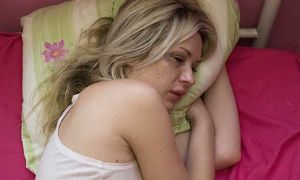 Kynodontas (Dogtooth)
Greece, Yorgos Lanthimos
Let The Right One In
Sweden, Tomas Alfredson
Lille Soldat (Little Soldier)
Denmark, Annette K. Olesen
Loft
Belgium, Erik Van Looy
Looking For Eric
Uk/France, Ken Loach
Maen Som Hatar Kvinnor (The Girl With The Dragon Tattoo)
Sweden, Niels Arden Oplev
Maria Larssons Eviga Oegonblick (Everlasting Moments)
Denmark / Sweden, Jan Troell
Max Manus
Norway, Espen Sandberg & Joachim Ronning
Niciji Sin (No One's Son)
Croatia, Arsen Anton Ostojic
Nord (North)
Norway, Rune Denstad Langlo
Oorlogswinter (Winter In Wartime)
The Netherlands, Martin Koolhoven
Pandoranin Kutusu (Pandora's Box)
Turkey / France / Germany / Belgium, Yes,Im Ustaog'lu
Politist, Adjectiv (Police, Adjective)
Romania, Corneliu Porumboiu
Pranzo Di Ferragosto (Mid-August Lunch)
Italy, Gianni Di Gregorio
Un Prophete (A Prophet)
France, Jacques Audiard
Questione Di Cuore (A Matter Of Heart)
Italy, Francesca Archibugi
The Reader
Germany, Stephen Daldry
Retorno A Hansala (Return To Hansala)
Spain, Chus Gutierrez
Seraphine
France, Martin Provost
Slumdog Millionaire
Uk, Danny Boyle
Strella
Greece, Panos H. Koutras
Tatarak (Sweet Rush)
Poland, Andrzej Wajda
The Time That Remains
France, Elia Suleiman
Tobruk
Czech Republic, Vaclav Marhoul
Turneja (The Tour)
Serbia / Bosnia & Herzegovina / Croatia / Slovenia, Goran Markovic
Uzak I'hti'mal (Wrong Rosary)
Turkey, Mahmut Fazil Cos,Kun
Vincere
Italy, Marco Bellocchio
Das Weisse Band (The White Ribbon)
Germany / Austria / France / Italy, Michael Haneke
Welcome
France, Philippe Lioret
Sign Up: Stay on top of the latest breaking film and TV news! Sign up for our Email Newsletters here.