The hefty program for The Times BFI 53rd London Film Festival was announced today, with a total of 191 features and 113 shorts – including 15 world premieres and 23 European premieres – will screen alongside some notable special events and an essential "best of" of major world festivals like Cannes and Toronto.
"I'm delighted that we have such a strong and varied programme this year," Artistic Director Sandra Hebron said in a statement, "presenting new work from some of the world's most renowned directors alongside films from exciting new talents, and showcasing creativity and imagination from around the world. We look forward to October when film-makers, industry and media guests and our public audiences will join us in London for what promises to be an exciting, stimulating and enjoyable two weeks."
Among the world premieres at the festival – which runs October 14-29, 2009 – are previously mentioned opening night film "Fantastic Mr. Fox," directed by Wes Anderson, and closing night entry "Nowhere Boy," by Sam Taylor-Wood. The films joining them in that distinction include the festival's first ever Archive Gala, the BFI's new restoration of Anthony Asquith's "Underground," as well as David Morrissey's "Don't Worry About Me," Sarah Turner's "Perestroika," Chris Atkins's "Starsuckers," Ken McMullen's "An Organization of Dreams," Jez Lewis's "Shed Your Tears and Walk Away," and David Kaplan's "Today's Special."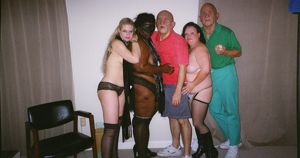 Numerous Toronto titles will get their European premieres in London, including Jean-Pierre Jeunet's "Micmacs," Scott Hicks' "The Boys are Back," and Robert Connolly's "Balibo." Other Europe firsts include Umesh Vinayak Kulkarni's "The Well" and Lucy Bailey and Andrew Thompson's "Mugabe and the White African." London audiences will also have the chance to enjoy the UK premiere of John Lasseter's "Toy Story 2" in 3-D.
Other directors heading to London to introduced their work – many Cannes or Toronto alums and all UK premieres – include Michael Haneke ("The White Ribbon"), Atom Egoyan ("Chloe"), Lee Daniels ("Precious"), Steven Soderbergh ("The Informant!"), Lone Scherfig ("An Education"), Jason Reitman ("Up In The Air"), Jane Campion ("Bright Star"), Harmony Korine ("Trash Humpers"), Ang Lee ("Taking Woodstock)," John Hillcoat ("The Road") and Gasper Noe ("Enter The Void").
The Festival will also host its sixth annual free outdoor screening in Trafalgar Square on October 22nd.. The event, entitled "London Moves Me," will be comprised of more than 20 archive shorts that, in a link to the aforementioned restoration of "Underground," celebrate transport in London – a whistle stop tour from 1896 to 2009 with live piano accompaniment by Neil Brand. Other special events include panels on "Environmental Filmmaking: Can Cinema Ever Be Truly Green?," "Iranian Cinema: Post New-Wave, Post-Election… Where Now?" and "Stylish By Design: The Production Designer in Cinema."
The festival announced that will host an awards ceremony for the very first time, and introduced awards for both Best Film and Best British Newcomer. The festival had previously handed out the Grierson Award for best feature-length documentary, and The Sutherland Trophy, for most original and imaginative first feature, both of which will continue. Further details of the new awards will be announced separately on September 28.
Among the as-yet-unmentioned films in the running for some of those awards include Claire Denis' "White Material," Todd Solondz's "Life After Wartime," Joel and Ethan Coen's "A Serious Man," Tom Ford's "A Single Man," Jordan Scott's "Cracks," Jacques Audiard's "A Prophert," Jessica Hausner's "Lourdes," Yorgos Lanthimos' "Dogtooth," Marco Bellocchio's "Vincere," Bong Joon-Ho's "Mother," and Ondi Timoner's "We Live in Public."
You can check out the entire lineup on the festival's website.
Sign Up: Stay on top of the latest breaking film and TV news! Sign up for our Email Newsletters here.