An eclectic batch of awards offer a considerable honor in their own right, the Oscar precursors are about to start coming at us fast and furious. Starting early next week with the Gotham Awards, Spirit Award nominations, and the National Board of Review winners, and continuing steadily for the following three weeks, awards season will quickly turn from murky to nearly crystal clear. Each announcement will bring with it shifts in buzz and a new round of speculation regarding the alleged ultimate prize of them all: Oscar. So for all of you eager in anticipation, indieWIRE figured we'd leave you this Thanksgiving holiday with a guide to seven of the biggest awards announcements that are about to go down.
November 30th: Gotham Awards
Last Year's Big Winner: "Frozen River," taking best feature and a breakthrough acting honor for Melissa Leo.
How This Year Could Shake Down: "A Serious Man" and "The Hurt Locker" seem to be the major contenders for both best feature and best ensemble (I'd suspect we see a split), and both could use this little boost in their larger-scale campaigns (particularly "Locker," which is ineligible for the Spirit Awards). The "best breakthrough performer" category should also be an interesting race to watch, with (hardly breakthrough) actors and dark horse Oscar contenders like Ben Foster ("The Messenger") and Jeremy Renner ("The Hurt Locker") both in the running.
Beyond those, a few of this year's nominees stand a chance at making much traction beyond the Gothams and perhaps Spirit Awards, but films like "Big Fan," "The Maid" and any of the nominees for "best film not playing at a theater near you" could enjoy the publicity any wins bring them.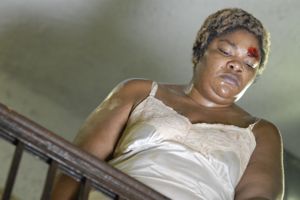 December 1st: Spirit Award Nominations
Last Year's Big Winners: "Frozen River," "The Wrestler," "Rachel Getting Married" and "Ballast" were among the major nominees for the Spirit Awards, which announce their nominations in December but then wait to fete the winners until the day before the Academy Awards (though this year it's now the Friday night before the Oscars). In the end, "The Wrestler" won best film and best actor, while "Milk," "Vicky Cristina Barcelona" and "Frozen River" each took multiple trophies as well. Many major Oscar winners and nominees were represented, from Penelope Cruz and Dustin Lance Black (honored with wins at both) to a good dozen nominees including Mickey Rourke, Melissa Leo, Richard Jenkins and Anne Hathaway.
How This Year Could Shake Down: "Precious" seems poised to sweep these nominations. Snubbed by the Gothams, it would be quite the surprise if the film didn't lead the nominations, taking notices for best feature, director, first screenplay, actress and supporting actress. Other major contenders could be the Coens's "A Serious Man" and Tom Ford's "A Single Man," while the rest seems likely to be filled in by films unlikely to make plays at Oscar. "The Hurt Locker" was actually eligible last year due to its screening at the 2008 Toronto Film Festival (and received nods for actors Jeremy Renner and Anthony Mackie), and "An Education" is British and therefore ineligible outside the foreign film category.
Expect the deserving likes of Cary Fukunaga's "Sin Nombre," Ramin Bahrani's "Goodbye Solo," Oren Moverman's "The Messenger" and perhaps Lynn Shelton's "Humpday" or Marc Webb's "(500) Days of Summer" to receive multiple nods. Personally, I expect the former three to join "Precious" and one of the "men" (likely the "Serious" one) in the best feature category. The acting categories should also be fun to watch, with clear Oscar possibilities like "Precious"'s Gabby Sidibe and Mo'Nique, "A Single Man"'s Colin Firth and Julianne Moore, and "Crazy Heart"'s Jeff Bridges potentially competing against underdogs like "The Messenger"'s Ben Foster, Samantha Morton, and Woody Harrelson, and full-on Oscar impossibilities like "Goodbye Solo"'s Souleymane Sy Savane and the (anti)-romantic duo of Zooey Deschanel and Joseph Gordon-Levitt from "(500) Days."
December 3rd: National Board of Review
Last Year's Big Winners: "Slumdog Millionaire" took its first major best picture award of the season here, as well as honors for adapted screenplay and breakthrough actor Dev Patel. Other major winners included Clint Eastwood (best actor for "Gran Torino"), Anne Hathaway (best actress for "Rachel Getting Married"), Josh Brolin (best supporting actor for "Milk") and Penelope Cruz (best supporting actress for "Vicky Cristina Barcelona"). Their top ten list consisted of four of the five eventual best picture Oscar nominees, leaving off "The Reader."
How This Year Could Shake Down: Composed of "knowledgeable film enthusiasts, academics, filmmakers, and students in the New York metropolitan area," the NBR occasionally make strange and/or questionable choices ("The Bucket List" made their top ten list in 2007). But, the fact that they are much more mainstream in their selections than the more true-to-the-term critics awards that follow, usually provides a decent suggestion as to where awards season is heading. Their best picture winner has gone on to win Oscar's top prize two years running, and usually an acting winner or two follows suit.
While pinpointing their specific choices are a challenge, one can assume "Invictus" (they historically love them some Clint Eastwood), "An Education," "Up In The Air" and "Precious" will all be in the mix this time around, at least with a top 10 mention if not a major award. "Dreamgirls" failed to make their top ten in 2006, so it will be somewhat interesting to see how "Nine" plays out here. For the hell of it, I'll suggest this for the major categories: "Precious" takes best picture and supporting actress for Mo'Nique; "Invictus" takes best director and actor for Clint Eastwood and Morgan Freeman; Meryl Streep wins best actress for both "Julie & Julia" and "It's Complicated," while Stanley Tucci takes a joint best supporting actor honor for "Julie & Julia" and "The Lovely Bones."
-continue to page 2 for takes on the NY & LA Film Critics Awards, the Critics Choice Awards, and the Golden Globes-
December 13th* & 14th: Los Angeles Film Critics Awards and New York Film Critics Awards
Last Year's Big Winners: In LA, while Oscar snubees "WALL-E" and the ultra deserving Sally Hawkins took top honors for best picture and actress, eventually Oscar winners Danny Boyle, Sean Penn, Heath Ledger and Penelope Cruz all won here as well. In New York, "Milk" and "Happy-Go-Lucky" swept the awards, with the former taking picture, actor and supporting actor, and the latter taking director and actress. Sweeper Penelope Cruz was also in the mix for "Vicky Cristina Barcelona."
How This Year Could Shake Down: Not to suggest that LA and NY critics are at all the same entity by lumping them together (in fact, they have differed on best picture choices the past 3 years with LA opting for "Letters From Iwo Jima," "There Will Be Blood" and "WALL-E," and NY going for "United 93," "No Country For Old Men," and "Milk"), but these two critics group powerhouses do tend to at least award in a similar vein.
Early word seems to suggest "The Lovely Bones" and "Brothers" aren't happening here, while "Nine" and "Invictus"'s critical consensus remains to be seen (though I highly doubt the former would factor in with these groups). At this point, "The Hurt Locker" and "Up In The Air" seem like two most obvious best picture possibilities, though I suppose "Precious," "Bright Star," "A Serious Man," and "Inglourious Basterds," despite having their detractors, could grab considerable votes ("Slumdog Millionaire" did come into play for both crtiics groups last year, and it certainly wasn't critically beloved across the board). And I guess we never know about "Up," though it seems unlikely for the LA group to give back to back best picture honors to Pixar.
The acting winners could also provide a surprise or two, as LA in particular (which one could argue is the slightly "edgier" of the two) has in recent years tended to award deserving foreign-language performances like Luminita Gheorghiu in "The Death of Mr. Lazarescu" and Vlad Ivanov in "4 Months, 3 Weeks and 2 Days." Had "A Prophet" screened for awards consideration, I would have definitely wagered on Tahar Rahim for best actor (or best picture) with the LA group, though foreign faves like "The White Ribbon," "Summer Hours" or "35 Shots of Rum" could perhaps come into play.
Anyway, here's my predictions, for what it's worth: Both groups honor Kathryn Bigelow as best director and Christoph Waltz and Mo'Nique in the supporting categories. In LA, "The Hurt Locker" takes best picture, while "A Serious Man" wins in New York. Morgan Freeman and Carey Mulligan win LA lead acting honors, while Colin Firth and Tilda Swinton (for "Julia," in a bit of a surprise… though "Antichrist"'s Charlotte Gainsbourg might be another one to look for if they go the anti-Oscar precursor route) win in New York.
*-Not officially announced, though in the past two years has been announced the day before New York.
December 14th: Broadcast Film Critics Nominations
Last Year's Big Winners: Conveniently already a top ten list, the BFCA (or "Critic's Choice") nominated "Changeling," "The Curious Case of Benjamin Button," "The Dark Knight," "Doubt," "Frost/Nixon," "Milk," "The Reader," "Slumdog Millionaire," "WALL-E" and "The Wrestler" for their top ten. Save maybe "Changeling" (or maybe not), this could have easily been Oscar's top ten had there been one at the time. Overall, "Button" and "Milk" led the nominations with 8 a piece, and in the end – like the Oscars – "Slumdog" won best picture, director and screenplay.
How This Year Could Shake Down: Considerably more mainstream than NY or LA critics(and perhaps even the Oscars themselves), this group prides themselves on foreshadowing the Oscar nominations, and usually they do a pretty good job. Expect their top ten list to come close to mirroring Oscar's.
Not knowing exactly where a few films are heading makes predicting here a bit hard, but its probably almost safe to assume all four of them stand good chances of finding a place here. My guess is something obvious like "An Education," "The Hurt Locker," "Inglourious Basterds," "Invictus," "Julie & Julia," "Nine," "Precious," "A Serious Man," "Up," and "Up In The Air" end up being their top ten, though I could be really underestimating "Avatar."
In the acting categories (where there are six nods a piece), expect most of their acting nominees to crossover as well (last year only two acting nominees – Amy Adams and Michael Shannon – did not get nods here). I'll avoid predicting all four categories, but will offer my best guess for best actress, which I suspect will go a little something like this: "The Blind Side"'s Sandra Bullock, "Crazy Heart"'s Maggie Gyllenhaal, "The Last Station"'s Helen Mirren, "An Education"'s Carey Mulligan, "Precious"'s Gabby Sidibe, and "Julie & Julia"'s Meryl Streep.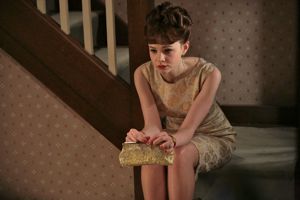 December 15th: Golden Globe Nominations
Last Year's Big Winners: "The Curious Case of Benjamin Button," "Doubt" and "Frost/Nixon" led last year's nominations, which if you remember almost shut out "Milk" completely. "Button" and "Nixon" joined "Slumdog Millionaire," "The Reader" and "Revolutionary Road" in the drama film category, while "Vicky Cristina Barcelona," "Happy-Go-Lucky," "Mamma Mia!," "In Bruges" and "Burn After Reading" were the comedy/musical nominees. "Slumdog" and "Vicky" won in the end, with Mickey Rourke, Kate Winslet, Heath Ledger and Kate Winslet again grabbing acting honors.
How This Year Could Shake Down: It has been reported that despite an onslaught of competition in the drama categories, arguable comedy/musicals "Crazy Heart," "Inglourious Basterds" and "Up In The Air" are all reportedly campaigning as dramas, giving the comedy/musical categories potential to essentially become the "Nine" show. "Nine," the Coens' "A Serious Man" and maybe "Julie & Julia" seem like the only best picture contenders campaigning in that category, which will make the drama categories stacked and leave room for films like "The Hangover," "The Informant!," "(500) Days of Summer" and/or "It's Complicated" to move in on the extra space. Though I expect the possibility of 6 or 7 nominees for best drama (the Globes like to play you that way), if I had to predict just five: "An Education," "The Hurt Locker," "Invictus," "Precious," and "Up In The Air." If they go for six or seven, expect one or two of The Weinstein trio of "Inglourious Basterds," "A Single Man" and "The Road" to make it in.
Outside those categories, expect the Globes' starfuckish ways to come into play. Sandra Bullock and Meryl Streep could easily see two acting nods apiece, Brad Pitt could end up here yet again for "Basterds," while the best supporting actress category should be very interesting. While I'm sure the Globes will want those "Nine" ladies well-represented, they also have the opportunity to give Mariah Carey a nomination for "Precious" (which I suspect they will) or perhaps even Betty White (for "The Proposal," though I'd guess they won't).
Overall, look for "Nine" to lead the nominations, with "Precious" and "Up In The Air" not far behind.
For a list pre-precursor Oscar predictions, click here.
"For Your Consideration" is a weekly column by indieWIRE Associate Editor Peter Knegt. Check out the previous editions:
For Your Consideration: 25 Things The Academy Got Right In The 2000s
For Your Consideration: The 50 Most Despicable Oscar Snubs of the 2000s
For Your Consideration: Assessing The Major Oscar Categories
For Your Consideration: Oscar's Gay Tendencies
For Your Consideration: 11 Underdog Performances
For Your Consideration: History Repeats as Major Foreign Films Left Off Academy List
For Your Consideration: 10 Things The Fall Fests Told Us About Awards Season
Sign Up: Stay on top of the latest breaking film and TV news! Sign up for our Email Newsletters here.