Director Sultan Sharrief arrives at Sundance with "Bilal's Stand." The film is the story of "Bilal, an upright black Muslim teen who works at his family's taxi stand in Detroit. 'The Stand,' as they affectionately call it, has been the family's social and financial hub for the past 60 years, and Bilal is in line to carry the torch. But Bilal, who burns the midnight oil to keep up both the family business and his grades, develops a secret life designed to enable him to attend a top university. When his two lives collide, Bilal is forced to decide between keeping The Stand alive—and living the only life he has ever known—or taking a shot at social mobility." [Synopsis courtesy of the Sundance Film Festival]
"Bilal's Stand"
Sundance NEXT section
Director: Sultan Sharrief
Screenwriter: Sultan Sharrief
Cast: Julian Gant, Angela King, Sabrina Wallace, Chelsea O'Connor, Angela Roberts, Nadir Ahmed
Executive Producer: Toshir Livingstron, Tashra McCreary
Producer: Claudette Stern, Terri Sarris, Mark Hickner
Cinematographer: Mike Williamson
85 minutes
Sultan Sharrief on his background and Sundance project, "Bilal's Stand"…
My name is Sultan Sharrief. I am 25 and proudly call Detroit Michigan home. I am the seventh of nine kids and was born and raised Sunni Muslim. My life has been a constant stream of eclectic experiences and it seems Sundance is another marker on the journey. I stumbled into filmmaking after a lifetime of dreaming of becoming a zoologist. While at the University of Michigan, I switched my major to Sociology in the hopes of serving more people. Then, after realizing that most of the world's problems stem from issues of perception, I switched my major to film. It's been no doubling back ever since.
The concept for "Bilal's Stand" came in a moment. I was on set for a feature I produced. The scene's tagline reads: "Ext. Slums night– Chase picks up prostitute." We pull up to the most beautifully grotesque building we could find in Detroit (and that's saying a lot) and I was shocked to see little kids playing in bathing suits in front of a fire hydrant. It was so ridiculously cliché that it floored me. I had only ever seen that in Spike Lee films. I then thought of all the films that had represented Detroit as this dangerous war-zone and how much I always hated it. And even though I didn't write the script, I was perpetuating the same stereotypes. I wondered when someone would tell the story of one of those kids. Then I said, "Wait, I used to be one of those kids". It wasn't a fire hydrant, it was a water hose (from the mean neighbor's house) but the reality was the same. So I decided to just tell my story.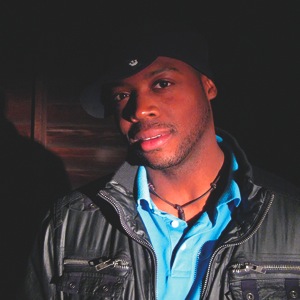 We wanted to make the film as accurate as possible. So I started a youth program in which metro Detroit high school students partner with University students. They learn about filmmaking and other professional skills. We work-shopped the script I had written and the students all offered input. We then mobilized the students to mobilize the metro-Detroit community. We worked with over 500 hundred community volunteers, media outlets, local business, and community organizations. People donated food, time, services, locations, and even a casket (unused). The film took four years to complete before we finally submitted to Sundance.
The biggest challenge was refusing to give up even when, or rather especially when, it seemed like the most rational thing to do. People said we were crazy to take on such a big endeavor. Whether it was out of love, lack of faith, or perhaps even spite, people told us to compromise at every step of the process. "You don't shoot 16mm feature films with no money". Or they would say, "Movies aren't supposed to take 2 years" (then 3, then 4). And sometimes I wanted to believe them. It's easier to say a dream was stupid, than to admit you're giving up on it. Luckily, at the end of the day, I would always push on. If my dreams were going to die, we were going down swinging.
I think "Bilal's Stand" has heart. I think it allows people into a world they can't normally access. It also redefines the way in which that world is portrayed. With quirky animation, insightful narration, and real performances by real people, the film doesn't try to fake it, we just tell it like it is.
Sharrief on the films that inspired him…
"Good Will Hunting," "Do The Right Thing," "Napoleon Dynamite," "Lean on Me," and "Field of Dreams." As cheesy as it sounds, they just told me to be my normal weird self and to keep going. And that "if you build it, they will come".
…and his future plans…
We are developing a reality show for the youth program we run in Detroit and we are planning another feature film entitled, "The Bottom Line" to shoot in Summer 2010.
[indieWIRE invited directors with films in the Sundance U.S. Dramatic & Documentary Competitions as well as the NEXT section to submit responses in their own words about their films. These profiles are being published through the beginning of the 2010 Sundance Film Festival. To prompt the discussion, iW asked the filmmakers about what inspired their films, the challenges they faced and other general questions. They were also free to add additional comments related to their projects.]
Sign Up: Stay on top of the latest breaking film and TV news! Sign up for our Email Newsletters here.