Changes are afoot at the Thessaloniki International Film Festival. A new director, a reduced program, and the return of local filmmakers made the 51st edition of the event a radical departure from the past few years. The festival ran from December 3 to 12 in the second city of Greece.
In May it was announced that Dimitris Eipides, founder and director of the Thessaloniki Documentary Festival, would helm the international festival, taking over from Despina Mouzaki who had a five-year run. Eipides has been director of the Reykjavík Film Festival for the past five years and has worked as an international programmer at Toronto since 1988, where he introduced audiences to the emerging cinema of Iran in his first year.
Operating under extreme financial constraints due to the austerity measures in Greece following the EU/IMF bailout earlier this year, the festival trimmed its program drastically. A 40 percent reduction of features to 169 titles, fewer master classes with auteurs, consolidation of venues, a competition jury pared from seven to five members, prize money cut in half for the Golden and Silver Alexander awards, and a ban on high-maintenance Hollywood guests were just some of the cost cutting measures that were evident everywhere.
"We are returning to independent film," Eipides said, "Which was the festival's original mandate. My main purpose is to fill up the theaters and support the future of cinema with new discoveries and new talent. We are going to gain the rewards of developing a new film intelligentsia." Debts inherited from the previous administration, reported to be 6.5 million euro, add additional pressure to do more with less. "We get as much as we can through sponsors. The car that drives me—that some see as an irresponsible use of our money—we don't pay for. It's from Mercedes-Benz," Eipides said.
Representing a flourishing national cinema amidst the financial crisis, two Greek films competed in the festival's international competition. "Attenberg," directed by Athina Rachel Tsangari, portrays the sexual awakening of a sheltered girl whose father is dying of cancer. The film co-stars Yorgos Lanthimos, director of the Cannes-fêted, "Dogtooth," which Tsangari produced. Like the earlier film, "Attenberg" has the stark feel of experimental theater. Lead Ariane Labed earned a best actress award at the Venice Film Festival for her knotty role.
Director Ari Bafalouka's "Apnea" has a more conventional narrative that follows a competitive swimmer whose activist girlfriend gets caught up in a mission to save the dolphins. Bafalouka, a swimming record holder like his protagonist, so viscerally depicts the sport, you can smell the chlorine from the indoor pool.
Other significant films in competition included Maria Sødahl's "Limbo," on the unraveling of a Swedish expat in Trinidad who struggles to hold onto her dignity and her family, and "Littlerock" by Mike Ott, a cross cultural examination that takes a Japanese brother and sister to small town America.
Notable English language films outside the competition were Zeina Durra's "The Imperialists Are Still Alive!" which tells the story of a beautiful, privileged Arab artist in post-9/11 New York; "The Tree," an Australian-set film by Julie Bertuccelli starring Charlotte Gainsbourg as a woman who imagines that a fig tree holds the spirit of her deceased husband; and Michael Winterbottom's uproarious British television series "The Trip" that follows comics Steve Coogan and Rob Brydon on a culinary tour of northern England.
Festival special sections included several programs of Croatian animation and a master class by Borivoj Dovniković (aka Bordo), a key figure from the Zagreb School. "We had a photo of Disney, not Tito on our wall," said the retired cartoonist as he spoke to a 1950s slide of the animation team known for portraying political commentary.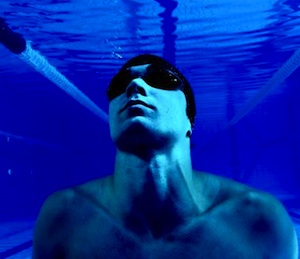 A retrospective of work by Thai director Apichatpong "Joe" Weerasethakul included the Cannes Palm d'Or winning "Uncle Boonmee Who Can Recall His Past Lives," his other features, and a number of shorts. At a solo master class he ran with his laptop, he projected gallery installations as well as a music video made in collaboration with local teens in Thailand.
Two female world auteurs, Susanne Bier from Denmark and Dorota Kędzierzawska from Poland also had retrospectives of their films. Bier's latest melodrama, "In a Better World" is an examination of violence through the story of two vengeful Danish boys. Kędzierzawska's key film from 2005, "I Am," stood out for its bleak focus on a homeless child who survives by his wits, and features vivid, textural cinematography by her frequent collaborator Artur Reinhart.
Head of this year's international jury, Iraqi director Mohamed Al-Daradji presented his recent "Son of Babylon" that follows a Kurdish boy on a road trip with his grandmother, in search of his father, a soldier who went missing in the Gulf War. Breathtaking visuals portray demilitarized areas of the country.
The festival convened a round table called "Greece: Cinema Beyond Its Borders" to discuss the recent abundance of noteworthy local films in international festivals. Among the participating directors were Alexis Alexiou, whose "Tale 52" competed in Rotterdam in 2008 and Syllas Tzoumerkas, whose "Homeland" premiered in Venice earlier this year. Representing a mixture of styles, boldness of subject seems to be the only thing the new Greek films share. It was suggested that the increased output of interesting work is a result of artists looking inward in a period of turmoil. According to Eipides, "Greek filmmakers are cinephiles who found their own way because there is no credible, substantial film school here. Lack of funding means they have to be creative. The next hotspot? It could be Greece."
Certain improvements have been made in response to the protests of Filmmakers of Greece (FoG), a group organized last year that had the country's most prolific filmmakers boycotting the festival in protest of a rigged state award system and lack of government funding. Now the state cinema awards have been cancelled, and a new film fund law has been submitted to parliament that would give support to young filmmakers.
You can read Rania's blog, Week of Wonders on indieWIRE and follow WeekofWonders on Twitter.
Sign Up: Stay on top of the latest breaking film and TV news! Sign up for our Email Newsletters here.