Among the many festivals indieWIRE covers yearly, April's Tribeca Film Festival is one of the most anticipated and largest. As part of iW's ongoing series profiling film festival programmers in the iW Toolkit, the thoughts and advice of the Tribeca Film Festival's programmers take the spotlight below. Born out of the 9/11 attacks early last decade, Robert De Niro, Jane Rosenthal and Craig Hatkoff created a film event in part to help revitalize the neighboring Ground Zero neighborhood of TriBeCA. Since its 2002 launch, TFF has grown to say the least. In addition to the festival, the entity as a whole has taken on distribution (Tribeca Film) and created a myriad of programs designed to help filmmakers including its respected Tribeca All Access, which nurtures up and coming filmmakers of color. There are also programs focusing on documentary, sports the annual Doha Tribeca Film Festival and more.
But at the heart is the annual TFF, taking place next year, April 20 – May 1. The event has branched out into other NYC neighborhoods and has become a Spring right of passage of sorts, grabbing headlines in one of the world's biggest media capitals. Being in New York City is a potential boon for a filmmaker playing here with a large presence of industry and press already in place.
"What is amazing about New York City vis-a-vis the film festival is that almost every community in the world is represented here as well as a large amount of industry and press," notes Tribeca programmer Genna Taranova in her profile below.
"Tribeca's audience is a powerful thing as New York City has the best film going audience in the world – I may be biased – but I know many agree," concurs Tribeca Film Festival executive director Nancy Schafer. "Tribeca is a critical showcase for a filmmaker no matter whether you're a first time filmmaker having your world premiere or you are showing your film here before it opens wide."
One of the ways the festival has grown in its relatively short history is with its breadth of offerings, ranging from the occasional Hollywood blockbuster to the mini-major launch to the experimental. "In each edition of the Tribeca Film Festival, the experimental works are included in all the various festival sections, observes programmer Jon Gartenberg. "Our approach is different from other festivals, where avant-garde films are segregated into their own area, and therefore tend to be marginalized,"
"Since we started, we have always been a festival that has embraced all types of filmmaking—from experimental to studio—from all parts of the world. At the core, Tribeca connects a diverse range of films with the diverse audiences in New York," David Kwok, Director of Programming notes in his observation of the festival. "We offer international filmmakers a unique opportunity to premiere in NY to diverse and relentlessly curious audiences who will tell it to you like it is," adds fellow programmer, Roya Rastegar.
As with iW's profiles of the SXSW Film Festival published yesterday and the Sundance Film Festival programmers last Summer, TFF's curatorial team also offer up tips for filmmakers hoping to screen at their event. One example: "Don't emulate trend or try to predict what is going to be the hot topic, or if you do, give it a twist to make it memorable," comments shorts programmer, Sharon Badal.
December 10th is the official deadline for completed Features and for all Shorts. January 10, 2011 is the late entry deadline available to Features (narrative and documentary) completed after the official entry deadline and which have not been screened publicly or otherwise distributed anywhere.
Tribeca Film Festival programmer profiles:
Nancy Schafer, Executive Director of Tribeca Film Festival
Schafer on how she landed at Tribeca…
After college I produced a little independent film in Austin Texas, and through that Austin experience in 1993 I was hired to start the SXSW Film Festival. I ran SXSW Film until 2000 but I took a couple hiatuses to work on films. It is through SXSW that I met John Sayles and Maggie Rezi and worked on their films. I also produced Olympia with Robert Byington directing during that time.
As an East Coast girl I was ready to come back East and moved to New York City only to promptly fly to Florida to work with Sayles and Renzi on "Sunshine State." When I finished that film it was September 2001 and I was in New York looking for a job when I read the announcement about Tribeca Film Festival launching. I threw my hat in the ring and I have been here ever since. I started as a programmer, then also took on managing director duties, and then became Executive Director in 2008.
And on how she sees Tribeca in the film festival circuit…
Tribeca's audience is a powerful thing as New York City has the best film going audience in the world – I may be biased – but I know many agree.
New Yorkers are an avid and enthusiastic film going community. Throughout the last nine festivals we have seen audiences turn out for films with actors names they know and films with no established talent; directors they have never heard of as well as directors films they are anticipating; hard hitting subject matters as well as films that they know going into they will just be entertained by.
Tribeca is a critical showcase for a filmmaker no matter whether you're a first time filmmaker having your world premiere or you are showing your film here before it opens wide.
We show a spectrum of film that we believe brings a community of film lovers together and that allows an opportunity for conversation to flow, relationships to be built not only amongst audiences but amongst each class of filmmakers.
I have this deep belief – all programmers do – that film has the power to bring people together and we like nothing better than to surprise people in the dark and to have them leave talking.
How she sees Tribeca evolving…
What we are working on at Tribeca is how to not only constantly strengthen the festival – digging deep to find the best films from around the world – but also looking at all the ways we can support filmmakers throughout their careers. We have more education programs now than we did a year ago; we have more funding programs now than we did a year ago; we have the online film festival, which supports the marketing of films around the country; we have our distribution arm, Tribeca Film, which is looking at creative ways to support filmmakers through distribution and marketing partnerships. We see the Festival as the heart of everything we are doing, but are looking at ways to support filmmakers through it and beyond.
Tribeca is a young festival, and we relish a world with fewer constraints, constantly looking at ways to support filmmakers and to find audiences for them. We've been able to be bold at Tribeca and experiment ways to bring new audiences to independent film – the Tribeca/ESPN Sports Film Festival is an example, as is the online film festival. We believe technology will benefit filmmakers by helping them build audiences.
And on advice for filmmakers hoping to get a film into the festival…
Make a film you are proud of and don't hesitate to call and email about your film to the programmers. And a word of advice I was given early in my producing career: just because your parents like it, doesn't mean it's ready to show the world.
All programmers will probably say the same thing – surprise us! We've seen it all, and are looking for fresh and new.
Schaefer on some of her favorite recent Tribeca and non-Tribeca films, and her top "New York" film…
I gravitate towards documentaries, and I'm all about empowerment, so from the festival the films I will mention are: "Pray the Devil Back to Hell," "Street Fight," "War Child," "Taxi to the Dark Side." On the narrative front (because I do like them too!) "Entre Nos," "City Island," "About Elly," "Guy and Madeline on a Park Bench."
Films that I love from this year are: "Black Swan," "The Kids are Alright," "127 Hours," "The Social Network," but I sound like an Oscar campaign ad.
I'll go classic on my favorite New York Film and say "Breakfast at Tiffanys" or "The Godfather."

David Kwok, Director of Programming
Kwok on his path to Tribeca…
I took my first film class during high school at the College of San Mateo (CSM) in the suburbs of San Francisco and it was taught by Jay Rosenblatt. It's strange how things come full circle because now Jay has shown many of his works at Tribeca and we've become friends. While at CSM, I also took my first film studies class and that is where I discovered a whole discipline that I didn't know existed. I also didn't know at that time how film festivals worked. I knew that they happened, but I had no idea what was entailed to put one together. When I was applying for university, I knew that I wanted to study on the east coast and NYU was my top choice.
I wanted to get into the production department but they rejected me. Instead, they offered me Cinema Studies, which I accepted. I guess everything happens for a reason because that's where I saw a posting for an internship for the New Festival (NY LGBT Film Festival). New Fest was the first place where I learned about film festivals and how they worked. I took some detours working at other organizations and companies—in film and out—before I joined Tribeca, right in the beginning, in 2002.
And on how Tribeca has evolved since he came on board…
I feel that Tribeca as a whole has grown, not just the festival. The Tribeca Film Institute has sustained and grown important programs such as Tribeca All Access, the Sloan Filmmaker Fund, and the documentary funds. Tribeca Enterprises has launched Tribeca Film (the distribution side) which extends the exhibition side of Tribeca. What this has done has created a network within Tribeca that can support films and filmmakers at the development, promotion, and exhibition stages. Because the festival is the largest and most visible of Tribeca's programs, it becomes the place where you can see all the various programs of Tribeca during one time and how they can work together. The filmmakers have really made all of the programs a reality. Since the inception of Tribeca, the filmmakers who have participated with Tribeca in some capacity have helped build what we have to offer now by expanding the network further.
How we fit into the festival circuit world is something that is different for everyone. Since we started, we have always been a festival that has embraced all types of filmmaking—from experimental to studio—from all parts of the world. At the core, Tribeca connects a diverse range of films with the diverse audiences in New York. With that, I think that when films show with us, they get a chance to get exposure on various levels—whether that is from a press and industry standpoint or gauging how North American or New York audiences react to a film.
Kwok on the future of Tribeca…
The industry is evolving across the board so much in terms of film and exhibition. If you asked me this question five years ago I wouldn't have imagined that Tribeca would have gotten into distribution or an online component. I wouldn't have foreseen that the gap between the traditional ideas of exhibition—i.e. theaters, home video—and non-traditional would narrow and change so dramatically and so quickly. Everybody involved in film is in a transition period. We all have to try things and see what happens. I find this time of experimenting, trying new models and ways of thinking of how films are presented exciting. What that means for Tribeca is that there are no boundaries for us going forward. We'll still be looking at what is happening in the world of exhibition and adapting and adding to the festival to what makes sense for the films and us. What we're doing now online and with the distribution side may completely change in two years or we could be offering more options. We'll evolve alongside how the filmmakers and audiences evolve.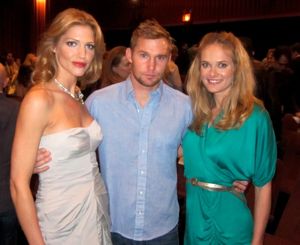 For film festivals, the core purposes will always be intact. Festivals celebrate film in all their glory while bringing together a community of filmmakers, film professionals, and audience. The in-theater experience creates an event no matter how big or small the screening or film is. It's very hard to replicate that. What many festivals are doing now is expanding on the festivals' core purposes and adapting to what's happening. If people prefer to watch films in theaters, online or on their mobile device or whatever new viewing outlet there is—we feel we can give them a flavor of the festival experience that makes it different than just watching a film any other time of the year. I think many festivals are becoming more flexible and recognizing how the audiences' viewing habits are evolving but still being a conduit between films and audiences.
And on what filmmakers should do in order to get their film into the festival…
Make sure to follow the correct procedures and understand all the rules and regulations.
Having a clean screening copy helps too. DVD players are all different and the worst thing is if the DVD stops or skips or something like that while we're watching so please check the copy before sending it. It's also helpful to put chapters on the copy and label the DVD's on the actual disc itself or and/or on a card right before the film starts with any elements that are going to change or missing from the cut that we are seeing, i.e. temp sound, not color corrected, missing animation, etc. Send a cut that you feel comfortable sending. We're used to watching rough cuts but if it's too rough, it may be hard for us to judge the film. Please don't take it personally if your film doesn't get selected. We only show 85 feature films and there are many more that we would like to show but we can't. Remember, you can always contact us and ask questions.
There isn't any particular film type that we are "looking for." We do actively try to see all different types of films—shorts, features, documentary, experimental, animation—and from as many regions as possible. But in terms of which films that we gravitate towards, it's more of how we respond to particular films. It doesn't have to be unanimous with the programming team—though it's great when it happens—but some of the team has to respond to the film in a passionate way. I actually find that the films that have the bigger split between those for it and those against it are the most interesting to show. It creates a great dialogue and if it happens within the team, it will happen when it's shown. This could be about the filmmaking choices, the content, or both.
We also take a step back and try to be as objective as possible. I may not respond to a film and I will admit, at times, that a film is not for me personally. That doesn't mean that I don't recognize what the film has to offer and if an audience will see it. The process often begins with one's personal initial reaction, but it finishes with looking at the film from all sides, talking about who will probably see the film, and how the film would fit into the program before making a final decision. Because we attract all different types of audiences, we need to keep that in mind while we are selecting. That is the payoff for us when we see a film presented at the festival and the right audience discovers it.
Kwok on the advantages of holding a festival in New York…
New York offers a great diverse audience. It's a strong factor for us. We have truly engaged audience members from all walks of life. It gives us the luxury of showing whatever kind of film and knowing that there is an audience in New York for it.
It still amazes me to see all these different types of people coming to the festival. Each year, I come across people that have never been to a film festival and they get to experience something that they may not have otherwise.
For filmmakers, I know that those who do not live in New York love coming to New York and getting to see how a New York audience responds to their work. For those based in New York, it's a hometown screening.
And on some of his Tribeca and non-Tribeca faves of the past few years, including his New York picks…
It always hard for me to do these kind of lists but a few of the Tribeca titles that I'm glad to see go onto success are "The Arbor," "Dog Pound," "City Island," "Which Way Home," "Dream Home," "Snap," "The Woodmans," "The Eclipse," "Cropsey," "Racing Dreams," "The House of the Devil," "The Wild and Wonderful Whites of West Virginia." Some of the films that I've had fun at the movies with are "The Dark Knight," "District 9," "Zombieland," "In the Loop," "The Hurt Locker," "Hot Tub Time Machine," "Incendies," "The A-Team," "The Kids are All Right," "The Hangover," "Inception," "In a Better World," "Piranha 3D," "Jackass 3D." For me, I think my first memory of seeing New York on film was "Tootsie" and "Desperately Seeking Susan."
[Tribeca programmer profiles continued on the next page.]
Genna Terranova, Senior Programmer
Terranova on her theater background, and how it lead her to film…
I studied theater and film at Cornell, where I was really into performance studies at the time. I even traveled to a village in Italy to be picked up by actors at a café and was driven to see them perform incantations in a barn. I produced a couple of shorts right out of school, which was my first exposure to film festivals like Sundance. I interned at Cowboy Pictures, Noah Cowan and John Vanco's old distribution company and worked on films like Catherine Breillat's "Fat Girl" and Lucrecia Martel's "La Cienaga." Shortly after Cowboy I got a job at Miramax in Acquisitions, worked my way up and transitioned into The Weinstein Company where I served as Vice President of Acquisitions, oversaw their Latin Film Fund and brought in films like Patricia Riggen's "La Misma Luna," Patrick Creadon's "Wordplay," Duncan Tucker's "Transamerica" and Jose Padilha's "Elite Squad." About three years ago I decided to move to Tribeca and found that programming a festival involves a similar skill set with a more liberated palette. With a spectrum of 85 films, boundaries expand and there is more room for innovation and discovery.
And on what she feels Tribeca represents…
Tribeca began as a response to 9/11, fueled by a love for film and community. While it has witnessed and participated in downtown's rejuvenation, it has also evolved into a major film festival in the industry and public eye. Although we are one of the youngest festivals out there (just 10 years old next year) our commitment to being a vehicle for films and filmmakers has only grown stronger and more effective. Tribeca takes advantage of its home in NY where most films are typically launched, and it has also become a great marketing platform. Each year we put everything we have behind the 85 feature films and mind carefully the presence of industry, press and one of the most diverse, warm and intelligent audiences in the world. There are many great festivals and they all provide a unique experience unto themselves but when films play here I'd like to imagine filmmakers feel a bit like they have embodied Kander and Ebb's lyrics from Scorsese's "New York, New York," "If I can make it there, I'll make it anywhere." Our responsibility at Tribeca is to make sure we, as well as New York, "come through" for them by creating a great festival experience that will make them happy and help propel them to their next goal.
Terranova on the evolving nature of festivals…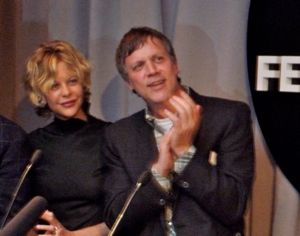 Festivals are changing because the "ways of seeing," or rather, viewing and communicating are evolving. The whole film industry is navigating the exponential climbs in technology and Tribeca is taking ambitious and filmmaker-friendly steps in these directions, for example our distribution platform Tribeca Film and our cutting edge online film festival extension. As long as there are thousands of films made throughout the world I think there will always be film festivals to curate them.
Call me old fashioned or maybe my theater roots are showing but I think films are best seen uninterrupted in a communal space on a screen with some over-priced popcorn. And like theater I don't think the "event" aspect of movie-going will be extinguished – both are just too magical. The future just means that festivals have a greater responsibility to continue to be a platform for independent films according to audience habits and demands, especially for those films who do not go the traditional distribution route. Festivals also have a responsibility to create long lasting relationships with filmmakers and help them steer through the changing landscape. Playing Tribeca is not a just an exciting cocktail party where you leave barely remembering anyone's name. Friendships and creative partnerships begin here and we make an effort to support filmmakers year-round on a personal basis and via our Tribeca Film Institute.
Terranova dishes on advice to filmmakers…
We rely on filmmakers making movies to have a festival. We are all in this process together and we appreciate your hard work to get your films finished. We don't take any submission for granted. And lastly, know that we are used to seeing films that don't have all the bells and whistles or are in various stages of post-production, so it is more than ok to send a work in progress.
We are looking for all types of films – documentaries, narratives of various genres, American and foreign titles. I don't think what we are "looking for" in a film can be articulated concisely since every viewing experience is unique unto each film and many elements are at play. Working for Harvey Weinstein for years taught me many things, but one of the most important lessons was to be passionate about movies. I personally look for what inspires me in a film and this can be in many incarnations, i.e. a fresh directing voice or a strong story. We also rely on our team of programmers for their thoroughness, own passions and diverse points of view.
And on the role New York plays in the festival…
New York is a great city. I venture to say the greatest. What is amazing about New York City vis-a-vis the film festival is that almost every community in the world is represented here as well as a large amount of industry and press, which can only enrich the film festival experience in a positive way. Of course the cinematic mythology of New York also adds to the experience of playing a film here, but mostly filmmakers year after year walk away talking about the audiences. Sure, they are excited about who they meet, and who covers their film from press and industry, but are most impressed by the sophistication and diversity of the audiences and the accessibility of their films to the public. There is a "people" element to Tribeca that is inviting and we think audiences appreciate that they don't have to be a cinephile or feel it is too exclusive for them to attend.
Terranova's favorite picks…
From Tribeca, in last couple of years, I would say "The Eclipse," "Let the Right One In," "The Two Escobars," "The Exploding Girl," "The Fish Child," and "Which Way Home" but of course there are more. Films that stuck with me this year so far are "The King's Speech," "Silent Souls," "The Kids Are All Right," "Meek's Cutoff," "127 Hours," and "Submarine," but the year isn't over yet.
Fave Big Apple film…
I think it's a tie between "Working Girl" and "Ghost," but there are so many other NY movies that I think about often by just being a New Yorker….this question is sweet torture.

Roya Rastegar, Programmer
Rastegar on her busy background that lead her to Tribeca…
My training in economics and mathematics initially directed me into investment banking in New York and London. But it wasn't long before my radical socialist heart leapt out of my chest and lured me over to the West Coast, where I began my doctoral work in the History of Consciousness program at the University of California under the mentorship of historian and activist Angela Y. Davis. Craving artistic community, in 2005 I co-directed the Women of Color Film & Video Festival in Santa Cruz (founded in 1991). Frameline invited me to speak on the activist potential of film festivals at a panel where I met Shari Frilot (Sundance Senior Programmer) who invited me to work for New Frontier during the [Sundance Film Festival] in January.
I took it as a chance to get my hands dirty in some good old fashioned ethnographic research. But festivals are a vortex that sucks in nerdy doctoral students – and within a few months, I was programming shorts at the Los Angeles Film Festival, Outfest's Fusion Film Festival, and feature films at the Arab Film Festival in San Francisco. Intensely curious to compare film festival and art world curatorial practices, I was accepted as a curatorial fellow at the Whitney Museum of American Art ISP where I co-curated an exhibition at the Kitchen in the spring of 2009. I've continued to work for Sundance in different capacities since 2007, now focusing on American narrative films. This is my third year programming for Tribeca. I maintain a nascent blog on The Huffington Post and previously kept a film column in ColorLines Magazine. My doctoral dissertation, "Cinematic Spaces of Freedom and the Challenge of American Film Festivals" is minutes away from being finished!
And on what the festival means to her…
Tribeca is a young thing when compared with other international film festivals in the U.S. and around the world, so we are constantly exploring changes and taking risks to grow as a cultural institution. We offer international filmmakers a unique opportunity to premiere in NY to diverse and relentlessly curious audiences who will tell it to you like it is.
Rastegar on what she hopes festivals can do for the future of film culture…
I see Tribeca evolving to offer filmmakers more and more resources at all different stages of a film's development, production, and distribution. In terms of festivals generally – of course, the official word is that digital technologies are changing the game. I just hope we ground our bodies so they don't get lost in a virtual stratosphere. Something magical, intangible, and unquantifiable happens when you watch movies collectively with folks in a shared, physical space. Film, like love, changes our body chemistry and compels us to act differently with one another. So, the way I see it, we need more festivals with different missions to keep springing up everywhere. (Yes, I said it.) The idea is that the more film festivals, the less power any one institution has to define the terms of local and global cinema. I fantasize daily about how festivals can bust open the parameters of our film culture to make more room for different kinds of cinematic aesthetics, visions, and sensibilities.
And on what Tribeca is looking for in a film, and on where her heart lies…
While we strive for healthy arguments and differences amongst our programming team, we'd all agree on the bread and butter of any solid film: 1. A strong, clear, and articulate concept and voice; 2. A vibrant and energetic style and cinematic language; 3. Solid performances and well-inhabited characters; 4. Thoughtful and tightly structured storytelling. Personally, I am looking to fall in love as many times as possible with films that will literally move me – something that makes me giddy, nauseated, aroused, faint, and hyper, provoking a hearty yelp or a good cry. I admire films that have a keen sense of place and will lure, or just plain kidnap, me into a whole world with its own inhabitants, rules, and way of life. I get much pleasure out of genre-bending films that pervert cinematic tropes to delightful consequence. I go weak for films that explore the deep, contradictory, juicy insides of human subjectivity. And while I can be tempted by films from anywhere and anyone, my heart belongs to regional American independent filmmaking. Independent filmmakers have a hard time in the U.S., because unlike other countries, we don't have a national film commission that supports artistic filmmaking in any kind of sustained way. American film festivals carry a responsibility to discover and cultivate filmmaking talent from this beautiful, even if hijacked, land.
Rastegar's two pieces of advice to filmmakers…
Two pieces of advice: 1. Hone your craft and work on your film until it is exactly what you envisioned. I've seen wonderful films with miniscule budgets that worked because every frame was intricately thought out and precisely executed. 2. Pay attention to that voice that is distinctly yours, grown out of your history and your place. Established directors and films can provide inspiration, but for a film to stand out of the thousands we evaluate every year, it has to be more than inspired – it has to be honest. This isn't just to say you can only tell personal stories – but that whatever or whoever's story you tell has to be told with an originality that *only* *you* can bring to the table.
And on her favorite Tribeca, non-Tribeca and NYC films…
Some Tribeca films: "Guy and Madeline on a Park Bench," "Spork," "Travelogues," "Brand New Life," "brilliantlove," "TiMER," "Pray the Devil Back to Hell," "Sentimental Engine Slayer, "Salt of This Sea."
Other films: "I Am Love," "White, White World," "Star Trek," "Funny People," "Brand Nue Dae," "Half-Life," "Borat," "The Black List," "Four Sheets to the Wind," "Gasland," "Trooper," "There Will Be Blood," "Amreeka," "Cummings Farm," "The Kids Are All Right," "Alamar," "Precious," "El General," "Birdwatchers," "Caramel," "Slingshot Hip Hop," "Treeless Mountain," "Sleep Dealer," and Sam Green's live documentary "Utopia in Four Movements."
Favorite NY films: "Within Our Gates," "Shadows," "Moonstruck," "Just Another Girl on the I.R.T.," "All About Eve," "Pariah."

Cara Cusumano, Programmer
Former Hamptons programmer Cusumano on her journey from Rhode Island to New York…
I moved to New York City from Rhode Island in 2001- incidentally the same year the Tribeca Film Festival was founded – to attend Barnard College at Columbia University where I studied Film, English, and Art History. It was there I discovered film and developed a preference for critical studies and cultural history over production. While completing a Masters Degree in Cinema Studies at NYU's Tisch School of the Arts, I began professional programming for the Brooklyn International Film Festival and never looked back.
Most notably before Tribeca, I programmed for the Hamptons International Film Festival for five years, including an Oscar-qualifying short film competition and a "Films of Conflict & Resolution" sidebar focusing on global war and conflict. This is my fourth year with the Tribeca Film Festival, where I have found my most fulfilling professional engagement with the film medium since I realized it was possible to watch movies for a living.
Cusumano on where she sees Tribeca going, and on the festival's identity…
Festivals are becoming an ever more vital and direct source of independent, international, and documentary film for American culture. Whereas in the past audiences have relied on distributors to provide this content, and distributors relied on festivals, we are now seeing fewer distributors and a great proliferation in the number of festivals- particularly regional festivals- meaning that film festivals are increasingly providing content directly to filmgoers. This allows for a greater breadth of choices for ticket buyers, and more accessibility to the marketplace for smaller, and perhaps more challenging, niche work, creating a way to directly connect the films and audiences who are meant for each other.
With this in mind, Tribeca is constantly expanding access to films for audiences and access to audiences for films. Tribeca Film Institute programs such as Tribeca All Access and the documentary funds nurture filmmakers and encourage creativity and a continued healthy supply of intelligent, engaged, visionary films, while the festival's online component launched last year, the Doha Tribeca Film Festival, and Tribeca Film (the distribution arm of Tribeca) work to broaden the audiences for independent film and to ensure that the most viewers have access to the work we support. We are investing in nurturing both supply and demand, cultivating talent and expanding audiences, to be sure the strongest and freshest content reaches the widest and most receptive viewership.
I believe Tribeca's importance – and biggest opportunity- is our enthusiasm to embrace and experiment with new media. I see great potential in innovative initiatives such as last year's Tribeca VOD-driven distribution platform and the online festival. The increased accessibility audiences experience in new media platforms inspires them to be more involved in the community. These new ways to view films allow for broader communities to be built around independent film and for filmmakers to tap into those far-flung and engaged audiences.
To me, this is the utopian "future" of film festivals- and of the Tribeca Film Festival- where our brand is a touchstone for an engaged, empowered, diverse, expansive community of filmmakers and film lovers.
Cusumano on taking the personal approach while submitting a film…
It can't hurt to send an email or make a phone call introducing yourself and your project rather than just submitting your film and crossing your fingers. No one can promote and represent your work as well as you can. Tell us what makes your film interesting and unique. Pique our interest. Your passion for your project is contagious. At the very least you've put your film on our radar and your name in our heads.
If your film isn't finished, send a rough cut. The sooner we can see your film, the better. And while it's always great to send the best, most polished product possible for consideration, we are used to watching works in progress and we would much rather see a cut with rough sound mix than not see your film at all until it's too late.
And on what programmers are looking for…
Originality. The critique I find myself writing most often about films is "I've seen this before." I like to be surprised. I want to see an innovative perspective, subject, style, voice, just something new and refreshing. Films don't exist in a vacuum, particularly at a festival. We are curating a selection of films that should complement each other and represent a breadth of voices in conversation with one another, so we are always looking for strong, stand-out perspectives. I find myself promoting films for the festival often on the basis of just one sequence or character that is something I've never seen before. And after a few hundred films, "something I've never seen before" is surprisingly rare. I think it's important to be aware of the films your film will be compared to, and have a strong sense of what differentiates it and makes it a valuable, distinctive voice in the community.
Things I personally appreciate and love to see: horror films, animation, playfulness with genre, a strong visual sense, a fun hook, subversiveness, authenticity, a sense of humor, patience, strong female characters, magical realism, a balance of confidence and understatement, and a good ending. I'm also strangely fascinated by films about sea creatures.
Cusumano on how New York plays into the Tribeca 'experience'…
Inspiration, resources, access, community – there is really no way that New York City doesn't augment the Tribeca experience. Or any experience.
And on her faves…
Favorite Tribeca films: "The Arbor," "Brand New Life," "Con Artist," "Dream Home," "The Eclipse," "The Exploding Girl," "Guy and Madeline on a Park Bench," "The House of the Devil," "Into Eternity," "Let the Right One In," "Mister Lonely," "Sita Sings the Blues," "Which Way Home," "The Woodmans."
Favorite non-Tribeca films: "(500) Days of Summer," "The Agony and the Ecstasy of Phil Spector," "Blue Valentine," "City of Life and Death," "The Cove," "District 9," "Dogtooth," "Exit Through the Gift Shop," Gasland," "I Killed My Mother," "Inside Job," "Monsters," "Nostalgia for the Light," "Oktapodi," "Post Mortem," "Le Quattro Volte," "Synecdoche New York," "Tiny Furniture," "The White Ribbon."
Favorite New York film: "Ghostbusters 2."
[Tribeca programmer profiles continued on the next page.]
Jon Gartenberg, Experimental Film Programmer
Gartenberg on when he first fell in love with the movies, and on his career up to now…
My love affair with movies began when I saw my first Charlie Chaplin film at the age of 4 or 5 in the auditorium of The Museum of Modern Art (MoMA). My professional career started at age 21, when I began working as a film curator at MoMA. I was actively involved in archiving, preserving, and programming films from the entire span of film history. In the late 1980s, I recall showing silent film star Lillian Gish the first movie in which she had acted (D.W. Griffith's An Unseen Enemy 1912). I was absolutely riveted as I witnessed first-hand this huge star of the silent era objectively critique her own performance from 75 years earlier.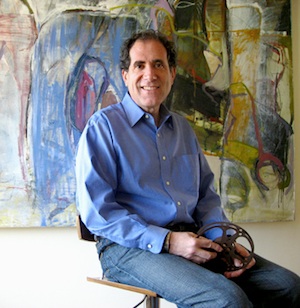 I was then hired by Broadway Video Entertainment (the company owned by Lorne Michaels) to organize and distribute the classic film and television libraries the company owned, including "Saturday Night Live," "The Kids in the Hall," "Lassie," and "The Lone Ranger." In an early example of cross promotion of major stars in the 1950s, there's actually an episode from the late 1950's wherein Timmy and Lassie meet the Lone Ranger.
I then worked in similar capacities at Golden Books Family Entertainment. I made frequent trips to the corporate archives in Racine, Wisconsin, where I marveled at, among other things, original artwork for the classic Little Golden Books that were drawn by animators for the Walt Disney Company.
In 1998, I started my own business, and am involved in the excavation, repurposing, and distribution of library assets. In an example of my professional life coming full circle with my childhood passion, we are involved in the distribution of DVDs of Charlie Chaplin's films to the educational market.
My exposure to experimental film first began when I was a teenager. At Cornell University, I programmed a series at one of the Campus Unions that included experimental and independent films including "Pull My Daisy" (1959, Robert Frank and Alfred Leslie), "Window Water Baby Moving" (1959, Stan Brakhage), and "Wavelength." (1967, Michael Snow).
Shortly after I began working at MoMA, I was allotted a significant budget to purchase experimental films for the Museum's permanent collection. This was both an exciting and heady enterprise, as MoMA had a strong tradition from its inception in showing avant-garde art that was controversial for its time. In the mid 1980's, I went to a commercial warehouse in New Jersey where I retrieved from dead warehouse storage hundreds of boxes containing o Andy Warhol's films (that the artist made from 1963 to 1968). This began a process to restore his films to public view in a collaborative project between the Whitney Museum, the Warhol Estate, and MoMA.
In the 1990's, I developed the film preservation project for the Estate Project for Artists with AIDS. This project was designed to supply funds to restore the works of experimental filmmakers afflicted with this deadly disease. Through this initiative, we preserved all the films of artist Warren Sonbert, who began his career as a filmmaking student at NYU in the 1960's and with the Warhol Factory crowd. At the time of his death in 1995, he had completed masterworks of symphonic montage centered on uniting human global activity. His films are now preserved at the Academy Film Archive, alongside the Hollywood classics that Warren so admired.
I have served as the experimental film programmer for the Tribeca Film Festival since 2003. Drawing upon my previous background, I work diligently to hone our presentation of experimental films each year so as to represent both the breadth and depth of the experimental filmmaking practice.
Gartenberg on the approach Tribeca takes…
In each edition of the Tribeca Film Festival, the experimental works are included in all the various festival sections. Our approach is different from other festivals, where avant-garde films are segregated into their own area, and therefore tend to be marginalized.
This distinct approach at Tribeca enables our general audience to become engaged with these formally cutting edge and more personal kinds of films. Moreover, the experimental films compete for awards on an equal playing field against other kinds of movies. Two experimental films have won major prizes at Tribeca: Jennifer Reeves' "The Time We Killed" (best New York narrative, TFF '04) and Steve Bilich's "Native New Yorker" (best documentary short, TFF '06).
And on the evolving nature of the festival, and experimental films…
The shift in the economics of film distribution away from the model of theatrical releases, advances, and extensive print and advertising campaigns is in the process of producing some significant transformations in the ways that film companies, boutique distributors, and even film festivals operate. For a number of film festivals, this currently involves outreach via digital distribution means to a public residing in more remote locations than the festivals brick-and-mortar screening locales.
Experimental films and videos historically have been shown to limited audiences in an array of nonprofit and alternative spaces. These include museums, universities, libraries, galleries, microcinemas, lofts, storefronts, clubs, independent theaters, and informal gatherings of filmmakers showing new works to each other. Their films have been self-distributed, primarily through nonprofit filmmaker cooperatives.
With the advent of digital technology, experimental filmmakers have been in the vanguard to avail themselves of the digital distribution methods, immediately recognizing the vastly wider audience that is available to see their works. As younger generations have shaped their digital universe with a "sampling" mindset, they are more predisposed to comprehend the non-linear narrative approach of many experimental films. I think this means that younger generations of moving image viewers are intuitively receptive to the fractured narratives so present in many avant-garde films.
These shifting realities present a unique opportunity for festivals to avail themselves of the rich tradition of experimental filmmaking that has existed so long in the margin of film culture, and to reframe the best quality and most innovative works for a more mainstream audience. Tribeca's megaphone continues to play an important role in bringing prominent attention in the more mainstream press, throughout the industry, and with the general public to these alternative kinds of moving image works.
Gartenberg on what qualifies an experimental film…
Filmmakers often mistakenly think that including an out-of-focus shot or a dream sequence qualifies a film as experimental. For artists aspiring to make experimental films, I suggest investigating the past history of the genre. Numerous collections comprising such films are available on DVD (e.g., three volumes of avant-garde cinema published by Kino Video, one volume of avant-garde films published by the National Film Preservation Foundation and the volume entitled "Unseen Cinema", sponsored by Anthology Film Archives and Deutsches Filmmuseum, in addition to numerous DVDs that have been published focused on individual artists).
Many significant books have been published that pertain to this field of experimental filmmaking, including those authored by David E. James and Scott MacDonald. For additional background on the experimental filmmaking enterprise, I wrote a chapter entitled "The Fragile Emulsion" in Sharon Badal's book Swimming Upstream: A Lifesaving Guide to Short Film Distribution. In this article, I give a brief history of avant-garde filmmaking as well as discuss the economics of experimental film distribution and exhibition.
And on what he seeks in submissions…
I seek works that challenge and subvert classic narrative filmmaking, that reveal the hand of the artist in the filmmaking technique, and that are poetic evocations of the human condition. Such films primarily express the vision of the film's maker, rather than being made as calling cards for the commercial film industry. The experimental "genre" incorporates a wide range of movies, including both feature-length narratives and documentaries, as well as short films. In addition to the established filmmakers in the field, I continually scour the submissions to uncover works by both emerging and underappreciated experimental filmmakers.
And on the role of New York in the film industry…
New York City gave birth to the motion picture industry in the 1890's, and a strong tradition of filmmaking in New York has continued ever since. At Tribeca we have shown a number of filmmakers who make what has come to be known as "city symphony" films, which focus on a particular place and time frame. These include "The Time We Killed" (Jennifer Reeves), "Native New Yorker" (Steve Bilich), "Fulton Fish Market" (Mark Street), "NYC Weights and Measures" (Jem Cohen), and "Empire II" (Amos Poe).
Gartenberg's film picks…
I have many favorite New York films. One of the earliest "city symphony" films was "Manhattan" (1921), made by artists Paul Strand and Charles Sheeler, that is based on a poem by Walt Whitman. This film extols the formal beauty of skyscraper construction in Manhattan. Another favorite New York film of mine is "Little Fugitive" (1953, made by Morris Engel, Ruth Orkin, and Ray Ashley). The story centers around a boy, who thinks he has accidentally killed his brother; he escapes to Coney Island where he spends the day distracted by all the amusements and rides. Shot with a portable 35mm handheld camera, this film influenced Francois Truffaut for its sympathetic depiction of childhood, and for the sense of vitality that emerged from filming with a portable camera at diverse angles.
All the films that I program are "favorites" in one manner or another. Amos Poe's "Empire II" (TFF '08) is a kind of remake of Andy Warhol's 8 hour classic film, "Empire" (1963). Amos' film was shot with a digital camera over a period of a year, and contains a dazzling, multilayered view of NYC as seen from his apartment window. Amos' 3 hour "remake" proves that experimental filmmaking is alive and well in the digital universe.

Sharon Badal, Head Shorts Programmer
Badal on her history with Tribeca…
I've been with Tribeca since 1999 and with the Festival since its inception. I began as Director of Executive Services for the Tribeca Film Center, and worked on various projects for Tribeca, including producing the Sloan Film Summit for the Tribeca Film Institute. In 2008 my book "Swimming Upstream – A Lifesaving Guide to Short Film Distribution" was published by Focal Press. It felt like a natural segue from my roles both at Tribeca and as a faculty member of New York University's Tisch School of the Arts, Kanbar Institute of Film and Television, where I teach courses in producing and film distribution & marketing. I have juried numerous film festivals including Calgary, Galway, New Orleans, Nordisk Panorama, Palm Springs Shortfest and the Worldwide Short Film Festival in Toronto. Having worked in the film industry my entire life, starting at age 14 as an usher in my father's small suburban movie theatre, studio distribution for a decade, and producing large-scale entertainment events, I feel fortunate to be part of this wonderful creative universe.
And on what Tribeca and film festivals in general offer...
A major part of what festivals do is discovering new talent and introducing that talent to an audience. Speaking for bleary-eyed programmers everywhere, we do it because we love film and the chance to help launch a filmmaker's career. For many short filmmakers particularly, a festival is the first time they will see their films in front of an audience on "the big screen." We screen each shorts program several times, and take great care in assembling the shorts creatively into programs. I think about the "ride" of the program for the audience, the way the shorts transition from comedic to dramatic (or vice versa) and how I want the audience to feel when the lights go up. The themes are not pre-determined – they magically reveal themselves to us as we put the programs together, and the title is the final ribbon that wraps around them to engage the audience. This creates a very unique experience for both the audience and the filmmakers at Tribeca.
Tribeca has become a major festival in a relatively brief time because of its high visibility, strong programming team and leadership, and the many opportunities afforded filmmakers for networking and education while at the Festival. The major short film buyers and distributors are in attendance scouting short films which allows filmmakers to meet them personally and discuss their current and future projects. This face-to-face time connects short filmmakers and buyers in a way that would not be possible otherwise. Many short filmmakers have told me that after screening at Tribeca they've been invited to festivals they hadn't even applied to yet, and that's great for their career trajectories.
Badal on the evolution of Tribeca…
Tribeca evolved from the events of 9/11 with an initial mission to assist in the recovery of lower Manhattan, but that was its starting point. Over the past decade, our programming has grown and solidly represents a diverse repertoire – embracing narrative, documentary and experimental filmmaking from here and abroad. That diversity is reflected in the shorts programs. Festivals have, in effect, become a short film distribution platform in today's marketplace. They are the key starting point for a short filmmaker, whether the goal is to obtain distribution or utilize the success of the short for their next endeavor, festivals remain an integral part of the short filmmaking journey.
We have witnessed dramatic technology changes and exciting new ways to view short films, such as on iTunes or broadcast on ShortsTV and Tribeca has embarked on partnerships and created digital opportunities that increase the filmmaker's exposure to a global audience, while still maintaining the "human connection" of the festival screening and experience. Many festivals have responded to these changes by utilizing these new viewing portals to not only expand the audience, but extend the festival beyond its calendar dates.
Badal's advice to short film filmmakers…
Over the course of programming the short films for Tribeca, I have probably watched close to 10,000 submissions (yes, I wear glasses), and I still get excited when submissions open. What's fascinating to me is the trend aspect of short films. Each year, due to the cultural zeitgeist, certain common threads emerge. One year it was "Hangover" type humor, another year "war" was in the forefront, and for several years running zombies have been knock-knock-knocking on my door. You should think clearly about what makes your story unique, and spend as much time in the script stage refining that story before you shoot. Don't emulate trend or try to predict what is going to be the hot topic, or if you do, give it a twist to make it memorable.
My key piece of advice is to express your unique voice. Don't try to make a film you think we want or go wild with visual effects just because you can. Tell your story, and particularly for shorts, get us into your world quickly, with the most expedient running time possible, and consider your ending carefully and make sure the short has a good "payoff" for the audience.
And on what it takes to get into Tribeca…
That's a question we get asked all the time, and there's no secret sauce recipe that will get you into Tribeca. When I program, I'm programming for "our" audience, looking for a film that I hope will make them laugh, cry, or sit stunned by its brilliance. It's not about a genre or subject matter. It all comes down to a short film that's original and authentic, cast with talent that brings the characters to life, conveyed in an exciting and visual way. The shorts programs are reflective of that particular "crop" of films submitted to us that year, but there are always a huge number of dramatic submissions so we're constantly on the lookout for good comedic shorts to help balance out the programs. If you're funny, please make a comedy, don't submit until your film is ready, and leave the vampires in their eternal graves.
Another question we get asked all the time is whether we require a world premiere for shorts. We look at a film's festival history very closely because we'd like to discover the newest films out there, so world premiere is an important element that we consider, but not a mandate. We do require a minimum of a New York premiere. Filmmakers should take the time to read the rules and regulations so that they don't inadvertently make their short films ineligible by putting them on YouTube, for example, or on their own websites.
Badal on how Tribeca is New York, and New York is Tribeca…
When a filmmaker is invited to screen at Tribeca, those twelve days will be jam-packed, fun-filled, and unforgettable. How can it not be? Tribeca is New York and New York is Tribeca. One thing I notice each year is that when the Festival starts it's like the first day of summer camp – no one knows each other. By the end of the Festival, filmmakers have met their audience, formed creative collaborations, and made industry contacts. I love when I hear that two of my filmmakers are working together on a future project or laugh about a filmmaker's first time adventure in New York City because I know it's been a great experience for them. For the shorts programs, we have quite a loyal audience that attends year after year – and I enjoy seeing both those familiar faces and new faces at the screenings. The New York audience has very high expectations (and strong opinions) so the Q&A's are a big part of the festival experience.
Badal's picks…
The short films that have resonated most with me have a wide range both stylistically and story-wise. home, a doc made by a New Orleans filmmaker about his family memories before and after Katrina, packs a huge emotional punch in only a few minutes. "New Boy" contains the perfect balance of comedy and drama with a poignant understory and terrific acting. Being a New Yorker for many, many years, I must confess that "The New Tenants" (which won the Academy Award) has to be my favorite "New York" short because of its black humor, incredibly witty dialog and bizarre plot escalation. I love stories about the city I call home.
[Editor's Note: Nigel Smith contributed to this article. And a big thank you to Tribeca's Tammie Rosen in helping to compile responses for this article.]
Sign Up: Stay on top of the latest breaking film and TV news! Sign up for our Email Newsletters here.