In just over a decade, the Woodstock Film Festival has hosted a who's who in the indie film industry of which any top regional event would be proud. Even early on, the festival attracted top films coming out of Toronto (which ends just as Woodstock is revving up), including Todd Haynes' "Far From Heaven," and last year, it screened the U.S. debut of the Keanu Reeves starrer "Henry's Crime," by Malcolm Venville.
Woodstock Film Festival has established itself on the U.S. fest circuit as an impressive regional event that has attracted important independent industry execs and stars alike. It looks as though that will continue with the festival's annual Trailblazing Award (which fetes an industry veteran) and its Honorary Maverick Award (which celebrates a director or actor, and which Reeves received last year) – likely guaranteeing a steady presence of some of the film world's movers and shakers.
While the famed Woodstock concert took place in nearby Bethel, the town is synonymous with peace, music and all good things bohemian. The town itself is a celebration of counter-culture, though it does so frequently on the high end. The idyllic town square hosts drum rounds, peace rallies and other vestiges of hippiedom, but they're surrounded by tony restaurants and artsy/craft stores. The town also boasts some charming inns surrounded by the beautiful Catskill Mountains.
"The Woodstock Film Festival is always a pleasure to attend, and the talent that is showcased always amazes me. It's a wonderful and important showcase for any independent filmmaker," the Woodstock Film Festival's website boasts in a quote from Steve Buscemi. "The Woodstock Film festival is among the finest of a dying breed: a festival that isn't trying to sell you anything, but simply and beautifully celebrating the art & craft of filmmaking," said Ethan Hawke also on the site.
Headed by co-founder Meira Blaustein, Woodstock also comes together with the efforts of animation programmer Signe Baumane and shorts programmer (and co-founder) Laurent Rejto.
Woodstock's final submission deadline is today (June 14th). The 12th annual Woodstock Film Festival is slated for September 21 – 25.
(For more on iW's past Woodstock coverage, click here)
indieWIRE's other Festival Programmer Profiles:
Sundance Film Festival
SXSW
Tribeca
Los Angeles Film Festival
San Francisco International Film Festival
The Woodstock Film Festival programmer profiles (in their own words):
Meira Blaustein, co-founder and Festival Director
From Israel, to U.S. and photography to film…
I grew up in Israel where I studied philosophy, art history, archeology, dance… I also did a lot of photography, but not film. When I was a young teen I used to go see commercial American action films, like Clint Eastwood, Charles Bronson… Suddenly, when I was nearly 16 I discovered the Cinematheque in my home town, and everything changed. I began going there every day, and every day they would show a different movie. Godard, Bergman, Antonioni, De Sica, Kurowawa, Fassbinder… a whole new world opened up to me, a world filled with amazing films from all over the world. I did not see another American film (with the exception of Altman) until I moved to the US years later…
When I moved to San Francisco later on I went to the Art Institute and first took photography, only to make my art history project a film about The Goodman Building, a communal building that housed many artists of all disciplines, each living in his or her own room but all sharing a communal living room and kitchen. I shot it on super 8 and fell in love with the filmmaking process. Quickly I changed my major to film.
When I moved to NYC I went to the School of Visual Arts where I completed my cinema studies and began making independent shorts. Once moving to Upstate NY, and after making a full length documentary titled "For Love of Julian," I began working for the Hudson Valley Film Festival which was based in Poughkeepsie and Rhinebeck. It was there that I discovered all the wonder, inspiration and empowerment one can get from being immersed in a film festival, and the urge to create a festival of my own was born. Together with Laurent Rejto I began working on the creation of the Woodstock Film Festival, and within months the first WFF took place. And it was pure magic. I have been running it ever since.
Academy members and networking in a friendly environment…
Woodstock is a special gathering place for all those who love, appreciate and create quality filmmaking, emerging and accomplished alike. And while it's a great place to show your first or second film to a very engaged, intelligent audience, laced with many industry heavy hitters and savvy film lovers alike; it is also a terrific place to showcase the more high profile films, vying for Academy Award nomination, as there is a high concentration of voting members of the Academy who live here, full or part time, and who frequent the festival. And so the festival can serve multiple purposes (and it often does): excellent networking opportunities, intelligent exchange of ideas, relationships for a lifetime, and professional opportunities – from getting your next job to planting the seed for your Academy Award nomination. It's all here, and it's all done in a friendly, warm, and fun environment conducive to career development and good time.
I think producer Peter Saraf of Big Beach Films put it well when he said: "I want to tell you how impressed, proud, amazed, inspired and invigorated I am by my experience at the festival this year. Over the last decade you have built this into a truly great festival which I say both by putting in the context of all the festivals out there, but also in terms of how it stands on its own, what it means to and reflects upon the community it serves, what it means to and reflects upon the artists and the art it serves and what it means to and reflects upon the filmmaking community as a whole. It's just a straight up, wonderful event that you should be very proud of."
Adapting to bigger platforms; And presenting the new Film Center…
As technology keeps on evolving and more and more films are offered new platforms of exhibition, festivals stretch their own exhibition platforms to accommodate the growing trends. As such, the Woodstock Film Festival and others like it are expanding their reach so as to offer to both audiences and the filmmaking community a year round platform, which peaks at the annual film festival. I see that aspect of the organization continuing to grow through the years, expanding its reach geographically (to more locals and in more exhibition platforms) and throughout the year.
The festival also offers support to filmmakers via its sister organization, the Hudson Valley Film Commission, which is a great service helping film productions of all levels shoot in the Hudson Valley. Together with the commission, the festival allows for cross pollination, so that films shot in the area may exhibit later at the festival, and so that filmmakers coming to the festival for the first time may come back to the area to shoot their next film here. The festival has also very recently purchased a new building, which is our FILM CENTER. The center will not only house the headquarters for the film festival as well as the film commission but will also rent out offices to film productions shooting up here, for casting and rehearsals and much more. This will create a hub which will organically nurture more and more production and exhibition in the Hudson Valley.
Not 'eating the candy' and making the best film possible…
Complete the film that you wanted to make. While deadlines are good and important [for setting] boundaries and provide a finishing goal, do not rush too much to meet those deadlines at the expense of the quality of your film. Make sure your film is the best you could have made it before submitting. When submitting, please check your DVD before sending it off. Too many times we end up getting defective DVDs. Pay attention to the guidelines of the festival you're submitting to. Make sure your film falls within those guidelines. Do not send any extra material other than your film (your application should have been done online), we won't eat the candy that you send and we won't wear the shirts that you send…at least I won't…
Keep it simple. Also please do not send us multiple emails after you have submitted. Some filmmakers want to make sure we got their film and so they check in, and that's okay. Other than that, no need to get in touch. You'll definitely hear from us. Also, please, if you are rejected, do not take it personally and do not send us threatening or angry emails. The programming decisions are very difficult for us, we always have to make tough choices between many good films that we wish we could have shown. We respect all the filmmakers who submit to us and hope that they respect us back and do not harass us if their film was not selected…
More advice about submitting a film…
It's hard to peg something specific, but I think our programmers, myself included, look for passion, artistic value, unique approach and a good story. Whether it's a documentary or a narrative, we look for a film that can bare an impact through its storyline, its characters, its style… It's not about the high or low production value (though those certainly are part of the consideration), but rather about the heart and soul of the film – its story, its characters, its vision and its artistic merit.
We are happy when alums return to the festival with a new film but are also equally happy to embrace and support the new comers. Bingham Ray once said: "Young filmmakers getting their first screenings at a festival, be well advised to check Woodstock out. It's a great place". The festival certainly has grown leaps and bounds from the time Bingham said that, but that essence still remains as the festival truly embraces the young and old, the emerging and the most accomplished alike.
A "transformative" Woodstock…
While Woodstock has been famous in the past few decades for the transformative Woodstock 1969 concert (which took place 60 miles away), the town of Woodstock is one of the oldest arts colony in the US, set amidst some of the most beautiful scenery in the world. The unique combination of natural beauty, high concentration of artists and free, progressive thinkers who embrace both the creative and the provocative in a friendly and welcoming fashion, lends itself to an intimate, high quality and supportive environment.
The community embraces the festival and truly goes out of its way to welcome the attending filmmakers and industry members. As such many Woodstockers open their beautiful homes and host the festival's participants, something that fosters unique relationship that at times last a life time. That is one of the reasons why, while at the Woodstock Film Festival, you truly immerse yourself in a community of filmmakers and film lovers alike who share ideas and goals.
Woodstock and non-Woodstock faves.
Oh I never like this question… All the films we show at the Woodstock Film Festival are my favorite… among them are the emerging gems "Stranger Things," "White Irish Drinkers," "Marwencol," "My So Called Enemy," "Inuk" and "Gasland" in 2010. "Easier With Practice," "Children of Invention,"" "Don't Let Me Drown," "Dear Lemon Lima" "October Country," "Racing Dreams" and "William Kunstler"; "Disturbing the Universe in 2009… and the list goes on. As for non Woodstock films from the last couple of years, there are so many… very few could be "Precious," "Frozen River," "The Cove," "Winter's Bone," "Black Swan."

Laurent Rejto, shorts programmer
The beginnings working on doc editing
After graduating from the School of Visual Arts, which I attended on a full scholarship, I became an assistant editor then film editor on documentaries including the Emmy winning "Beyond the Altar" and the Academy Award nominated "Witness to Apartheid."
As a producer and director, my projects include music videos for the Felice Brothers' "Frankie's Gun," "Trouble Been Hard," and Blondie's recent video "Mother."
Assessing Woodstock's place…
The heritage of Woodstock as a Colony for the Arts makes it a unique place to hold a film festival. The town was founded by independent Mavericks who cherished art and creativity. As the late Elmer Bernstein said, "For over a hundred years, Woodstock has been a place of dreams and magic. It was a place of dreams for visual art, for crafts, for music, for popular music, for theater, for political philosophy, for alternative lifestyles and it is entirely fitting that Woodstock should become a place of dreams and magic for films at this time.'"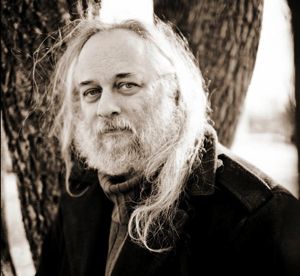 Staying ahead of the curve…
The festival has always kept up with developing technology and we strive hard to keep ahead of the curve on a very modest budget. We embraced HD early on and actually had a demo in 2001 to demonstrate the future of independent filmmaking.
Since our inception, we have strived to invite filmmakers back to the area to produce work with help from the Hudson Valley Film Commission (the sister organization of WFF). We are currently renting space at our film center to the indie film "Family Tree," which is being produced by Anish Savjani. Last year, the commission worked on "Higher Ground," "Francine" and "Peace, Love and Misunderstanding." We love the idea that filmmakers are coming back year round to make their films here and we anticipate that this precedent will continue to grow.
Consider a short ten minutes (or under)
Look at the archives and check out the films we've shown. We have all eleven years up on the website. When it comes to shorts, consider making your film under ten minutes. It will give you an edge when it comes to getting your film picked. We get some amazing thirty minute films but we don't have the ability to schedule that many due to time constraints. The odds go way up if you make a great ten minute (and under) film.
Creativity & soul…
It's not easy to define. It's not about perfect camera work or technical skill or lavish art direction. We're looking for films that combine creativity with soul. It's there when you see it and you can sense it almost immediately.
We try to share the heritage, beauty and the history of the Hudson Valley as a place where art and creativity are embraced. Our audiences do the ultimate job in conveying that message by embracing the filmmakers with respect and care.
Woodstock and non-Woodstock favorites…
"God of Love"
"Adelaide"
"The New Tenants"
"Banana Bread"
"Knife Point"
"Binta and the Great Idea"
"Glory at Sea"
"Sikumi"
"Choke"
"Victoria Para Chino"
My favorite thing is seeing a filmmaker make a great short and coming back two years later with a great feature. That has happened with over twenty times and it's wonderful to see filmmakers flourish.

Signe Baumane, animation programmer
From Latvia to New York
I am an independent animator, born in Latvia, educated in Moscow (studied Philosophy, not arts or animation) and have lived in New York since 1995. I have made 14 animated award winning shorts and am currently working on a feature, a funny film about depression.
"Woodstock says a lot
There are many layers to Woodstock Film Festival's importance, I don't even know where to start. First, the name "Woodstock" itself. When I tell people outside the film industry, like my dentist, that I go to Woodstock Film Festival, and their eyebrows rise and I get their attention. EVERYBODY knows the name Woodstock and it represents certain values to them. Peace. Freedom of expression. Music. Power of community. For some – nostalgia for their own youth and idealism lost in materialism. So, the name Woodstock has a meaning separate but also deeply connected with the film festival, as the film festival works with that meaning, putting "Woodstock" in the contemporary context of 21st century. Woodstock continues on!
Woodstock Film Festival doesn't pretend to be Sundance. They have different goals and purposes. Sundance parades the newest works of the hottest directors in front of distributors who make their choices. Woodstock meaningfully connects the local community with the broader international community of films and filmmakers. But what a local community it is! It is as loaded with stars as any Oscar ceremony. As a filmmaker I feel privileged to screen my films in front of such a high profile crowd. As a programmer, I feel pressure to do my darnest to present the best of the most recent independent work.
Woodstock Film Festival fosters a sense of community, and walking down the Tinker street sometimes feels like a family reunion. NY film industry and heavy players attend the festival, along with young, just starting out filmmakers. I don't know how many deals are made at the festival but great many friendships were born here.
Fiercely independent
The most important thing about Woodstock Film Festival is that it promotes independent films. It is no accident that the festival's motto is "Fiercely Independent." The festival gives independent film a platform, publicity, audience and glamor. Have you been to a WFF awards ceremony? It is like the dot on the exclamation mark! And it proves the independent film scene is just as glamorous as Hollywood, only much better, because it is true and honest.
…And evolving.
When I'd started the U.S. festival circle in 1998 I think there were less festivals. And when I attended some of the festivals my film got in, they were not that well attended. I remember sitting in half full screening rooms. Or, to my embarrassment (I always take things very personally, so I felt it was my fault) 5 people in the audience. 13 years later – in 2011 – I dont remember when the last time there were only 5 people in a screening. Festivals now manage to pack the screening rooms. And there are three times more festivals in 2011 than in 1998.
I feel that there is growing public thirst for independent films. It is partly because festivals did educational work over the years – they brought unusual, interesting films to local communities, but also because mass market films are getting more and more formulaic with shallow and predictable characters. Audiences want to be entertained, they also want to feel something, to learn and be left thinking about the world. But even with the growing audience numbers for independent films it is very difficult to run a festival financially. Economic ups and downs reflect on how a festival is run, if at all (I have seen many festivals start enthusiastically only to close a few years later).
As to growth of WFF – it has changed indeed. It is more prominent, more assured and confident. It has woven a dense fabric of support – from local community, but also from NY film industry and the many outsiders. My favorite part of WFF is the awards ceremony.
Some advice…
Well. Don't be fooled by the fact that one of the animation programmers is Bill Plympton, the independent animator famous for his knack for comedy and entertainment. Or that the other programmer, humble little me, makes story driven films with elements of humor. Don't assume that we prefer films just like the ones we make. We don't. We are omnivores – we eat anything that is delicious and savory, I mean, we love any film that moves us, in any direction – to laugh, to cry, to ponder. Experimental, abstract, long artsy films along with gag driven shorts – we'll seriously consider any quality film. And by quality I don't mean the production values. A short film doesnt have to have budget of $100 000 to rock our socks. A good concept, careful timing, interesting characters often override the visible lack of budget.
The other advise: pay the entry fee. I know, it is an expensive lottery ticket, but if you get in, it is worth every penny. If you don't get in, your film has been seen, discussed and carefully considered by me and Bill and Laurent. We watch every single submission in its entirety. Laurent also watches every single submission to be able to question our choices. If you don't get in, you know where to find me – email me and ask why your film didn't get in, but please, ask nicely (I have gotten hate mail from rejected filmmakers, hate mail doesn't make friends). I promise, I'll try to explain, nicely, but honestly, what went into the choices we made.
We look to engage the audience with our program. "Engage" encompasses several meanings – to entertain, to enlighten (educate), to shake the audience out of ordinary perception, to uplift. We also look for films that would unite the program, films that would give each other a bounce. Watching 12 -16 animated short films in 80 minutes can be very exhausting, as each new film offers new subject, new style, a new point of view. We are thrilled when we discover a unifying theme, be that coming of age, race, women issues or global warming.
It is odd, but each year we get submissions that topic-wise have something in common [and] we use that. Once we have preliminarily selected the films, we line them up, trying to build a narrative and emotional arc of the program. That is the moment when some films from the "maybe" pile make it to the list because they work well as a [base] for the whole program.
The great part of programming for Woodstock regularly over the last 8 (since 2003?) years is that we grew to understand our Woodstock audience better (it is definitely different from New York City audiences) and that the audience grew to understand independent animation better.
Speaking about animation…
When we just started programing for Woodstock people would bring their children to the animation screenings, as they associated animation with work for children, which is definitely not the case with independent animation which can be extremely adult-oriented (animated sex, violence and other complicated adult concepts). People were upset and complained. Bill and I were shocked about the reaction. We realized we had to adjust. Next year Meira and Laurent marked the animation program in the catalogue as "not for children", but we also toned down the program a tiny bit. After the show, we mingled with the audience asking which was their favorite film, and we got a very informative feedback.
People gave a lot of value to some films that we liked but we didn't quite give the same value. It doesn't mean we chnaged our tastes, it means that we engaged in a dialogiue establishing a meanigful relationship with our Woodstock audience. We grew as programmers and we feel that the audience grew tremendously, too, in understanding independent animation. There are 4 very important elements of each screening: the festival that offers the platform, films themselves, programmers who select the films, the audience who reacts to the films. Take one element away and there is no program. As programmers we respect the audience while pushing the edge of their tastes.
Favorites…
At a festival a few years ago Meira ran into me on Tinker street and she insisted I went to see this "amazing, amazing" film that was starting in 5 minutes. I was dubious, as I had looked at the film's description in the program and had decided I didnt want to see a film about a completely paralyzed man. Sounded so depressing I wanted to cry just reading the synopsis. Meira said that I am a fool, that this was the best film of the year and I MUST go. Who can say no to Meira? I went. It was the best film of the year indeed – the beautiful, funny and life affirming "The Diving Bell and The Butterfly".
From WFF 2010 there is one film that I keep bringing up in my 2011 conversations about the possibilities of new energy – "Windfall" by Laura Israel, a documentary that broadened my understanding about what is involved in the wind energy industry and how it affects people living next to it. Another film from WFF 2010 that I keep mentioning in my conversations is "My So-Called Enemy" by Lisa Gossels, on the possibilities of making peace between Israelis and Palestinians on a personal level.
Then, there was an unforgettable black and white narrative film in WFF 2008 called "In Search of a Midnight Kiss," a love poem to the true L.A. we barely know.
As to my favorite animated shorts that we had programmed [includes] "Seventeen" by Hisko Hulsing, which tops my list. It is Beautiful, surreal, mysterious and moving. Also there is the low budget, philosophical, sarcastic, extremely funny "Fantaisie in Bubblewrap" by Arthur Metcalf.
Also:
"Frozen River"
"Ajami"
"Incendies"
"Waltz With Bashir"
"Persipolis"
"Dog Tooth"
Sign Up: Stay on top of the latest breaking film and TV news! Sign up for our Email Newsletters here.