indieWIRE has long been a fan and inspired by one of the greatest film minds of our time, Roger Ebert. So iW reached out to him about sharing an excerpt from his latest book, "Life Itself: A Memoir,", recently published by Hachette Book Group's Grand Central Publishing.
Reviewing "Life Itself" for The New York Times, Janet Maslin noted: "Ebert is exceptionally good company. Like Christopher Hitchens and Kirk Douglas, he works prodigiously and narrates his Job-like woes with a surprisingly chipper voice… and a captivating, moveable feast it is."
Ebert agreed to share with iW readers a portion of Chapter 35, titled "Martin Scorsese." In this excerpt, Ebert shares his first encounter with one of Scorsese's early films, "Who's That Knocking at My Door," at the Chicago International Film Festival, and his subsequent meetings with the filmmaker as he was working as an assistant director and editor on Michael Wadleigh's "Woodstock."
__________________________
In the autumn of 1967 I had been a film critic for seven months. I walked into "the submarine," the long, narrow, dark screening room knocked together out of plywood by the Chicago International Film Festival.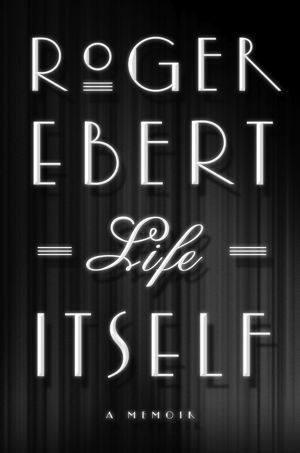 I was twenty-five. The festival's founder, Michael Kutza, was under thirty. Everything was still at the beginning. I saw a movie named I Call First, later to be retitled Who's That Knocking at My Door. If I was sure of anything, it was that it was the work of a natural director. I wrote a review suggesting he would become "the American Fellini" and a few days later received a call from its director, Martin Scorsese. What I'd seen had started as a short film he made as a student at NYU and then lengthened into a feature on a shoestring. The term "indie" hadn't come into its present use, and there was no category to assign; Scorsese was another of the children of John Cassavetes who found that you could make your own film in your own way for very little money.
I looked him up not long after when I was in New York. We were the same age but I realized his understanding of movies was much deeper than my own. A daily critic tends to go wide. A director like Scorsese tends to go deep. There would never be a time we met when I didn't learn something useful and true about the cinema. He was filled with enthusiasm. He had a joy about directing that was much more than simple ambition. He didn't seem concerned with money. He defined success as being able to make the films he wanted to make. Scorsese was part of that generation that began immediately after Cassavetes and the French New Wave demonstrated that films could be made outside the studio system. They wanted to make the Great American Movie; too soon were joined by a generation that wanted to make the Great Weekend Hit.
He was slight and filled with energy. He was funny. He was a creature of New York. The first time I went to his house, he was living in a highrise next to the Russian Tea Room and his living room was jammed with video equipment I had never seen before, allowing him to project on a big screen. Of course there was also a 16 mm projector. To some degree his house was a screening room with sleeping and kitchen accommodations.
That first time we met in New York, he took me to visit his job, as an assistant director and editor on Michael Wadleigh's Woodstock. The footage from Woodstock was being edited by a team headed by Thelma Schoonmaker, later to become the editor of Scorsese's features, and Walter Murch, a tall young man with a mustache who would later reinvent the strategy of sound design. In a top-floor loft in Soho, reached by a freight elevator, a headquarters had been cobbled together with a skylight and a lot of little rooms off the big one. "You know what picture was cut in this loft?" Scorsese asked me. "They made Greetings in this loft." That was the De Palma movie with Robert De Niro in his first role. So much was still ahead. The loft was a crazy, jumbled place, with earnest young editors bending over their Kellers. "The Keller Editing Machine," I was told. "The finest editing machine in the world, and the only one you can use to cut three-screen footage with eight-track synch sound, with thirty-five-millimeter and sixteen-millimeter film on the same machine at the same time."
There was a stir at the elevator door. Bill Graham, proprietor of the Fillmore East and West rock venues, had arrived. Graham was then the biggest rock promoter in the country. He'd come to see rushes from the movie, rough cuts of acts he managed. Everybody went into the projection room, which was lined with sheets of soundproofing, with a big screen on the wall and speakers underneath it. They had three projectors lined up and synchronized, so that from the rushes Graham could see how the movie would look with the split screen technique. The soundproofing in the doorway was cut out in the shape of Mike Wadleigh with his hat on, which I figured out when Wadleigh walked through it and fit. Graham's people sat on sofa, the rest on the floor. The lights went out and the first rushes were of Richie Havens.
[From the Book "Life Itself: A Memoir" by Roger Ebert. Copyright © 2011 by Roger Ebert. Reprinted by arrangement with Grand Central Publishing, a Division of Hachette Book Group
Sign Up: Stay on top of the latest breaking film and TV news! Sign up for our Email Newsletters here.