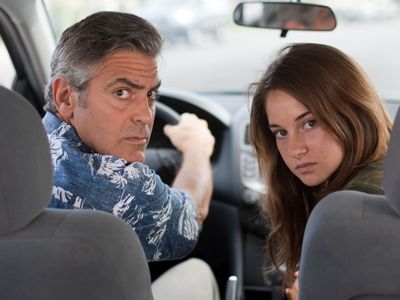 In honor of the release of Alexander Payne's "The Descendants" this weekend, Indiewire is taking a look at the top-grossing films star George Clooney.
It's been 15 years since Clooney's breakthrough film role in Robert Rodriguez's "From Dusk Till Dawn." Since then he's managed a remarkable range in large part due to working with filmmakers like the Coen Brothers, Steven Soderbergh, and, well, himself.
However, it may come as a surprise that despite his status as a full-fledged movie star, Clooney has only starred in five $100 million+ grossers, three of which are the "Ocean's" trilogy and another his lone superhero outing, "Batman & Robin" (a movie that Clooney himself has all but disavowed).
Pursuing film work based on quality rather than box-office potential is a fairly rare quality in movie stars these days. "The Descendants" falls in line with that notion as well, but its considerable awards buzz could help it become a box-office hit nonetheless.
Check back with Indiewire Sunday afternoon to see how "Descendants" starts off (it's already pulled it some good numbers since opening Wednesday); until then, check out Clooney's 10 best results in North America.
Sign Up: Stay on top of the latest breaking film and TV news! Sign up for our Email Newsletters here.