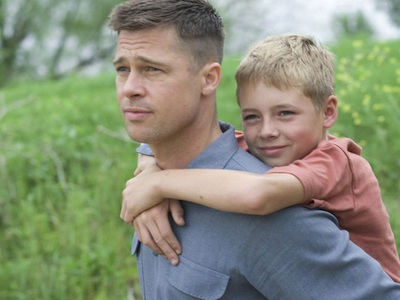 Terrance Malick's "The Tree of Life" led the winners of the San Francisco Film Critics Circle Awards, taking best picture, best director and best cinematography honors.
Gary Oldman, Tilda Swinton, Albert Brooks and Vanessa Redgrave took acting awards, while "Tabloid" and "Certified Copy" took documentary and foreign film honors, respectively.
The full list of winners for the 2011 San Francisco Film Critics Circle Awards below. Check out a list of all the awards so far this year here.
Best Picture
"The Tree of Life"
Best Director
Terrence Malick, "The Tree of Life"
Best Original Screenplay
J.C. Chandor, "Margin Call"
Best Adapted Screenplay
Bridget O'Connor & Peter Straughan, "Tinker Tailor Soldier Spy"
Best Actor
Gary Oldman, "Tinker Tailor Soldier Spy"

Best Actress
Tilda Swinton, "We Need to Talk About Kevin"

Best Supporting Actor
Albert Brooks, "Drive"

Best Supporting Actress
Vanessa Redgrave, "Coriolanus"

Best Animated Feature
"Rango"
Best Foreign Language Film
"Certified Copy"
Best Documentary
"Tabloid"
Best Cinematography
Emmanuel Lubezki, "The Tree of Life"

Special Citation for underappreciated independent cinema
The Mill and The Cross

Marlon Riggs Award for courage & vision in the Bay Area film community
National Film Preservation Foundation—Since 1997, the San Francisco-based nonprofit's fundraising and grant-giving programs have supported the restoration and preservation of hundreds of rare U.S. films. Led by director Annette Melville and assistant director J
Popular on Indiewire
Sign Up: Stay on top of the latest breaking film and TV news! Sign up for our Email Newsletters here.