While Terrence Malick's "The Tree of Life" took the top spot in Indiewire's's recent 2011 poll of over 160 critics, journalists and other tastemakers of the film world, this much smaller grouping of Indiewire staffers and freelancers highlighted a number of other movies large and small (but mostly small) from this year's release calendar. "Melancholia" received plenty of mentions, as did "Drive," but there were plenty of solo votes equally worth reading about below.
Indiewire thanks those who took part and were brave enough to share their choices.
Participants were invited to include films released theatrically this year, but each person devised his or her own criteria.
Please share your Top 10 list for 2011 in the comments section at the end of this article (and don't forget to include your name).
Dana Harris
Editor-in-Chief, Indiewire
Top 10 in alphabetical order:
"The Artist"
Some of my love for this film is romantic; many of the plot elements in Michel Hazanavicius' black-and-white silent musical bear a strong resemblance to "Singing in the Rain" (as do their respective leading men, Jean Dujardin and Gene Kelly). However, there is a unique delight in seeing how well a film can entertain and communicate by saying nothing at all.
"Bellflower"
This is the choice that bonds friends and creates enemies; people I respect love and loathe Even Glodell's debut in equal measure. Yeah, the car and homemade lenses are cool, but the reason I fall into the former camp is this dark and semi-surrealist look at romance and bromance felt raw, real and funny. As for charges of misogyny, not sure what to say other than I felt giddy when I left the theater.
"Bill Cunningham New York"
Richard Press' documentary of the New York Times' fashion photographer is an inspirational portrait of a working-man artist. We see him celebrate his 80th birthday, his tiny apartment lined with files of photographic proofs, his total disinterest in the wealth and fame of those he shoots. The work is its own reward.
"Incendies"
A devastating combination of family mystery and political thriller. In other hands, the twist ending could have come off as a cheap "gotcha!", but Denis Villeneuve manages it with a kind of tragic grace. All that and it's a play adaptation; you'd never have guessed.
"Melancholia"
The best cinematic presentation of depression. Kirsten Dunst may never find another role that she assays so well and Lars von Trier's images (and the film's Wagnerian soundtrack) have a depth and composition that — not to fault the film's VOD success — proves the ongoing relevance of the movie theater.
"Moneyball"
Although director Bennett Miller recruited major-league veterans to portray the old-guard scouts of the Oakland As, the film's authenticity stemmed from the struggle of Billy Beane (Brad Pitt) and Peter Brand (Jonah Hill) to turn around not just a team but a culture.
"Take Shelter"
Michael Shannon's performance as a troubled man who's trying desperately to have a normal life — and getting further away from that goal with every step — is riveting. And director Jeff Nichols combines special effects with a small-town setting to create a sense of dread in a maybe-supernatural tale that feels entirely real.
"The Tree of Life"
Because after all the fuss, Terrence Malick gave us an impressionistic and heartfelt look at the timeless struggle to make ourselves known and understood. At once dense and delicate, it's no wonder that it inspired walkouts (and theater policies to prevent them). But as Press Play founder (and Malick fanatic) Matt Zoller Seitz points out, understanding Malick should not be a prerequisite for enjoying it.
"The Trip"
As a former food writer who doesn't like a lot of food movies, this was the exception. Funny with an undercurrent of gravity that may or may not stem from the actual personalities of Steve Coogan and Rob Brydon, who play variations of themselves on a boondoggle tour of the finest restaurants in northern England.
"Weekend"
The best romance of the year. Intimate, moving and real-world romantic, Andrew Haigh wrote and directed a film that feels as if two young British men chose to give cameras a 48-hour pass to their lives.
Anne Thompson
Editor-at-Large, Indiewire
Thompson on Hollywood
1. "PINA"
A master filmmaker returns to form by getting out of his own way with a controlled yet delirious use of spatially inventive 3-D cinematography, in studio and on location, in the service of honoring the memory of great modern dancer Pina Bausch via her surviving dance troupe. You have never seen anything like this dramatic and vibrant combo of technology, music, dance, documentary, and eulogy.
2. "Weekend"
British writer-director Haigh's perfectly swell gay romance is about a closeted gay man (Tom Cullen) passing for straight who picks up a man in a bar (Chris New) and takes him home. This deceptively simple love story is stripped-bare honest, exquisitely written and directed in a naturalistic, hand-held style on a shoestring. It's heartbreaking.
3. "Melancholia"
One of the Danish filmmaker's best films, "Melancholia" is up there with "Breaking the Waves" and "Dancer in the Dark." Visually sumptuous and witty, accessible and atmospheric, the movie opens with yet another stunning surrealistic prologue, accompanied by Wagner's "Tristan and Isolde," and moves on to Kirsten Dunst's wacky castle wedding, a mesmerizing dose of severe depression and the coming apocalypse. The movie was looking good to win the Cannes Palme d'Or– until Trier capsized himself.
4. "The Descendants"
This funny-sad movie is harder to pull off than it looks. Payne often opts for restraint when others would overplay a big moment by hitting it on the head. Yet he still earns real emotion, thanks in great part to George Clooney, with his strongest performance to date, leading a well-cast ensemble. You care for this Hawaiian family, who get to say great lines like "paradise can go fuck itself."
5. "Rise of the Planet of the Apes"
This is not another cynical cookie-cutter sequel or remake. Married producer-writers Rick Jaffa and Amanda Silver's emotional family drama reinvents the origin myth of the "Planet of the Ape" movies that came before. Made smarter by "Avatar"'s Weta performance capture DNA, Wyatt's prequel knocks all the other versions out of the water–without 3-D. You've never seen anything like these sentient apes–and Andy Serkis deserves a supporting actor nod as the film's charismatic, moving anti-hero, Caesar.
6. "I Saw the Devil"
Kim is a smart visually canny Korean filmmaker with a sharp sense of humor who adeptly plays with genres, from his sixth film, the wacky Oriental western hit "The Good, The Bad, and the Weird" to the serial killer thriller "I Saw the Devil," which also features "Good Bad Weird" star Lee Byung-hun. He plays a homicide detective on the hunt for an insane serial killer who wacked his pregnant wife– in an unforgettable opening sequence. Kim takes violence about as far as anyone ever has–but he's working out ideas; this vengeance plot, with all its evil and gore, is in the service of art.
7. "A Dangerous Method"
In this provocative period biopic, Cronenberg and writer Christopher Hampton conduct a brainy examination of the intense relationships between the pioneers of psychoanalysis, elder Sigmund Freud (Viggo Mortensen) and younger acolyte Carl Jung (Michael Fassbender) and two well-educated but neurotic patients (Keira Knightley, Vincent Cassell) who challenge their ideas about sexuality and societal constraints. Only Cronenberg delivers talk cinema this kinky.
8. "Jane Eyre"
Cary Fukunaga's subtly elegant period drama is the best of a long line of adaptations of Charlotte Bronte's romantic classic (adapted here by Moira Buffini). Mia Wasikowska is pitch-perfect as the clear-eyed, lonely, self-reliant orphan governess who falls in love with mercurial employer Mr. Rochester (Michael Fassbender in yet another masterful 2011 performance). She saves him, is the point.
9. "Win Win"
This serious family drama is that rare bird: an R-rated original script backed by a studio (Fox Searchlight) about everyday people in suburbia. McCarthy pulled superb performances from an ensemble led by Paul Giamatti and Amy Ryan as a New Jersey couple trying to cope with financial stress and the arrival of a teenager on their doorstep (star wrestler Alex Shaffer) whose mom (Melanie Lynskey) eventually turns up fresh out of drug rehab. It would be a pity if this Sundance launch got buried by all the year-end noise.
10. "Take Shelter"
At Cannes, this movie hit me harder than "The Tree of Life," which felt inflated, overwrought and ambitious, as though Terrence Malick was trying too hard to make a Big Movie. Writer-director Nichols, working on a much smaller canvas, shows a man (Michael Shannon) and his wife (Jessica Chastain) facing the anxiety and uncertainty of an approaching storm that threatens their sanity and future. It captures the global zeitgeist better than any other film this year.
More must-sees just off the bottom of that list: "Moneyball," "The Artist," "Coriolanus," "Contagion,""Drive," "Hugo," "Meek's Cutoff," "Rampart," "Warrior," "Margin Call," "Beginners," "We Need to Talk About Kevin,""The Guard," 'The Girl with the Dragon Tattoo," "Attack the Block," "The Tree of Life," "J. Edgar," "Tyrannosaur," "The Future," and "The Myth of the American Sleepover."
Best Foreign Films
1. "I Saw the Devil"
2. "A Separation"
3. "Kid with a Bike"
4. "Le Havre"
5. "Declaration of War"
Best Documentaries
1. "Pina"
2. "Nostalgia for the Light"
3. "Senna"
4. "The Interrupters"
5. "Tabloid"
Peter Knegt
Senior Editor, Indiewire
Let's be honest: 2011 was not an easy year in the world. It annoys me to no end that this year's award season is almost exclusively rewarding escapist, whimsical or stunning conventional fare that do not really say much of anything about the world we're living in. Yes, you might say escapism is one of cinema's greatest attributes. But for me, I want my movies to tell me something about my own existence, not take me out of it.
It's an obvious disclaimer that film is a highly subjective medium and that the onslaught of top 10 lists we're all in the midst of clearly reflects that. How one views and potentially enjoys a film is largely based on their own personalities, their tastes, or even their frame of mind upon seeing it. I would never suggest the top 10 I've listed here are the best films of 2011. They're just my best.
So how did I boil down my best when I looked back at the films I enjoyed the most in 2011? "Enjoy" is perhaps not the most appropriate word. My top 10 list is unintentionally a bit grim: Lars von Trier's "Melancholia," Lynne Ramsay's "We Need To Talk About Kevin," Steve McQueen's "Shame," Nicolas Winding Refn's "Drive," Sean Durkin's "Martha Marcy May Marlene," Pedro Almodovar's "The Skin I Live In," Clio Barnard's "The Arbor," and so on…More often than not, the films are anchored by solitary, lonely and generally fucked up protagonists in the midst of self-destruction. And while this all suggests I'm some sort of masochist, it's not the case: I love these films not because I related to their characters or took pleasure in watching them self-destruct. I loved them because they were collectively the most affecting cinematic experiences of my 2011.
For me, the key to a cinematic experience is indeed that it affects me, and most definitely not in a manipulative or overly sentimental manner. I want a film to surprise me. I want it to challenge my own worldview. I want it to make me feel.
I resisted the alleged charms of likely Oscar favorites like "The Artist," "Hugo," "The Descendants" and "Midnight in Paris." The former two are certainly accomplished odes to Hollywood's past, and I appreciated them in many ways… but didn't really feel them (I also found them overwhelmingly boring). The latter two? Overrated, irritating odes to first world problems that left me cold – and confused as to why everyone around me seemed to have enjoyed themselves so much. And don't even get me started on "War Horse" and "Extremely Loud and Incredibly Close," which define the manipulative/overly sentimental trajectory.
From the end of the world and drastic sex addiction to sadistic cults and sociopathic children, the seven films I've already noted from my top 10 make the problems experienced by the folks in "The Descendants" and "Midnight in Paris" seem like a field day. And they are joined by a trio of films that while equally affecting can't be grouped in with the others.
Andrew Haigh's "Weekend" stands apart from my entire list as a gay ray of optimistic sunshine. Terrence Malick's "The Tree of Life" and Michelangelo Frammartino's "Le Quattro Volte," meanwhile, stand together as profoundly cinematic, remarkably ambitious takes on existence altogether (and note that the wordless "Volte" has my vote for the best silent film of the year). The three of them do share a quality in that they are the only films on this list that made me cry. And unlike when I resentfully bawled during the last 20 minutes of "Extremely Loud and Incredibly Close," I never saw it coming.
For what it's worth, my top 10 films of 2011:
1. "Melancholia"
2. "We Need To Talk About Kevin"
3. "Shame"
4. "Le Quattro Volte"
5. "The Tree of Life"
6. "Weekend"
7. "Drive"
8. "Martha Marcy May Marlene"
9. "The Skin I Live In"
10. "The Arbor"
Very Honorable Mentions (in order of preference): "Certified Copy," "Pina," "The Autobiography of Nicolae Ceausescu," "Terri," "Attack The Block," "Beginners," "Take Shelter," "A Dangerous Method" and "Bridesmaids."
Note: I regretfully did not see "A Separation," "The Interrupters," "Mysteries of Lisbon," The Girl With The Dragon Tattoo" and "Margaret."
Eric Kohn
Senior Editor / Chief Film Critic, Indiewire
Off the top off my head, I can think of two movies I neglected to put on my top 10 list for 2011, and they couldn't be more dissimilar. Federico Veiroj's paean to cinephilia, "A Useful Life," and the vibrant homage to '80's blockbusters and the power of the green screen, "Manborg." But these omissions are neither here nor there. I was lucky enough to sing the praises of both films at different times of the year. So: Let's get to the movies that made the cut.
My top 10 list provided an opportunity consider the movies I kept thinking about throughout the year, and that spoke to me at the precise moment when I chose to narrow down the candidates. "Melancholia" took the top spot partly because it allowed me to experience emotions as narrative in a way I had never encountered before (which is part of driving engine for the constant "Tree of Life" love), but I'll admit it also had something to do the climate surrounding the movie that routinely gave it a starring role in various conversations I've had with people since I saw the movie at Cannes in May. Maybe I've fallen for the marketplace pressures Karen Durbin touched on during last week's Critical Consensus column when she confessed to dropping "Punch-Drunk Love" from her list 10 years ago in favor of "Adaptation."
But if "Melancholia" is overrated, so are top 10 lists. Here are a two of mine: My conventional top 10 and a list of undistributed films.
Best Films of 2011
1. "Melancholia"
2. "Meek's Cutoff"
3. "Le Havre"
4. "Take Shelter"
5. "Uncle Boonmee Who Can Recall His Past Lives"
6. "Beginners"
7. "A Separation"
8. "Cold Weather"
9. "Le Quattro Volte"
10. "Nostalgia for the Light"
Best Undistributed Films
1. "Hanaan"
2. "You Hurt My Feelings"
3. "The Color Wheel"
4. "Without"
5. "Policeman"
6. "Oslo, August 31st"
7. "Seeking the Monkey King"
8. "How to Cheat"
9. "Best Intentions"
10. "Dark Horse"
Some final notes, which I've published in a few places:
Lists are inherently limiting, so I'd like to give a shout-out to a few first-rate 2011 releases that didn't make the final cut on my tally, but certainly deserve recognition.
This was a strong year for terrific genre films in less noticeable places. The big money-grosser was "Paranormal Activity 3," but another thrilling mock doc, "Trollhunter," is more deserving of acclaim. This brilliant environmental satire uses an overdone "found footage" conceit and does wonderful things with it–both technologically with first-rate special effects and by developing a highly original take on established folklore, re-imagining it within the context government bureaucracy. The trollhunter in question is tired of playing babysitter to the country's unruly monsters, but he does the dirty clean-up work because it's the only thing keeps him (and Norway) going. It's the Scandanavian "Men in Black." I would also like to single out "Rubber," "Attack the Block," "Limitless," "Hanna," "Drive," "Kidnapped," "We Are What We Are," and "Bellflower" for taking the genre in interesting directions this year. And one obvious addition that doesn't need that advocacy: "Super 8."
This was also a terrific year for nonfiction, and the best of the year for that format deserves a list of its own. Mine comes down to the following: "The Interrupters," "Nostalgia for the Light," "Dragonslayer," "The Tiniest Place," "The Arbor," Kati With An I," "Hell and Back Again," and "Into Eternity."
Another overlooked gem that barely gained any recognition during its measly release, and only now seems to have developed a slow-building cult following: Kenneth Lonergan's "Margaret." I stand by the assertion that this not-quite-completed work is the director's "Magnificent Ambersons," a masterful sophomore effort held down by studio pressure that has kept the director's cut from seeing the light of day (yet). It's a fragmented experience mainly anchored by Anna Paquin's impressive turn as a scowling, confused young woman, but remains one of the most unnerving evocations of teen angst since "Thirteen."
At the end of the day, 2011 was especially noteworthy for too many performances than any voting body can possibly highlight in total. I have more than a few runner-ups: Gary Oldman in "Tinker, Tailor, Soldier, Spy"; Élodie Bouchez in "The Imperialists Are Still Alive!," Harmony Santana in "Gun Hill Road"; Jacob Wysocki in "Terri"; Saoirse Ronan in "Hanna"; Ezra Miller in "We Need to Talk About Kevin"; Michael Parks in "Red State"; Michael Fassbinder in "Shame"; Peter Mullan in "Tyrannosaur"; Ryan Gosling in "Drive"; and Willem Dafoe in "Go Go Tales." May they all participate in the world's greatest ensemble cast in the very near future.
Nigel M. Smith
Assistant Editor, Indiewire

1. "Drive"
Ryan Gosling takes on a role with barely any dialogue, no back-story and no name to turn in his best performance to date in this visceral rush of thriller, directed with precision and grace by Nicolas Winding Refn. Everything about this movie just flies. There's not a wasted second and it's even better the second time around–the sign of a great movie.
2. "Melancholia"
Lars von Trier had me within the first five or so minutes of this gorgeous downer. That he managed to keep me so deeply invested over the course of two-plus hours is nothing short of a miracle. With von Trier at the helm, the underrated (until now) Kirsten Dunst plums depths onscreen that few actresses dare to go as Justine, a von Trier alter ego if there ever was one. The film is fascinating for what it reveals about its auteur and for the sheer cinematic flair of it all.
3. "The Descendants"
Alexander Payne can do no wrong in my books; he's that good. Like all of Payne's works, "The Descendants" is wry, hilarious in spades and deeply human. Every tear (and I cried a lot watching this) was earned. George Clooney has never been better.
4. "The Skin I Live In"
Pedro Almodovar's latest didn't fare so well with the critics at Cannes and I have yet to understand why. The film is a lot pulpier than his last few efforts, but that's not a bad thing in my books. With "The Skin I Live In," Almodovar takes us back to his earlier, more lurid days, but imbues his first foray into horror with the same almost stately reserve that has crept into his work of late. The result is a beautifully mounted nail biter, one with an ending that will leave you talking for days.
5. "A Separation"
There's a reason this Iranian drama has been earning accolades left, right and center — it's that good. Asghar Farhadi expertly weaves together a spellbinding tale that plays out like the best of mysteries. It's also an exceedingly ambitious film, one that tackles everything from gender and class roles to the role of religion in modern day Iran. But in the end, the characters are what leave the most lasting impression. Each one rings painfully true.
6. "Midnight in Paris"
Pure, unbridled escapism that also tickles the intellect. The film's a treat and marked the most fun I had at the cinema this summer.
7. "We Need to Talk About Kevin"
We've come to expect greatness from Tilda Swinton and she delivers it in this masterfully realized adaptation of Lionel Shriver's shocking novel by director Lynn Ramsay. I hope Swinton and Ramsay collaborate again. They both seem to work on the same plane.
8. "Certified Copy"
The ever-reliable Juliette Binoche shines in this intellectually vigorous rumination on love and all that it entails. Over the course of two hours, Binoche and her co-star, opera star William Shimell, act out the lifespan of a failed relationship, from first encounter to the sad ruin. You wouldn't know that from how the film kicks off, but that's what makes this thoughtful meditation so memorable; the structure is ingenious.
9. "Martha Marcy May Marlene"
Sure, Elizabeth Olsen stunned in her big screen debut, but what sold this endlessly fascinating indie to me was the remarkably assured direction of newcomer Sean Durkin. There wasn't a more taut thriller this year. This slow-burner creeped up on me and wouldn't let go until long after the credits had rolled. Hell, I'm still haunted by it as I write this.
10. "Another Earth"
This was the film I saw at Sundance and couldn't stop talking about. What struck me most about "Another Earth" was the sheer audacity of pairing a high concept plot with a minuscule budget. The fact that newcomer director Mike Cahill emerged with a provocative and quietly serene sci-fi picture that stands up with the best of the genre is mighty impressive.
Very honrorable mentions in order of preference: "Rango," "The Girl With the Dragon Tattoo," "Hugo," "Hell and Back Again," "Take Shelter," "Rise of the Planet of the Apes" and "Tabloid."
Bryce J. Renninger
Contributor, Indiewire
1. "Pina"
For better or worse, the phrase "dance film" isn't going to make me rush out to the theater. "PINA" is a film experience unlike any other.
2. "Being Elmo: A Puppeteer's Journey"
Not only is Kevin Clash one of the most endearing and respectable characters to ever grace the screen, this film is a masterclass in documentary editing.
3. "Bill Cunningham New York"
And again, I'm no fashion maven, but this is one of the most beautiful portraits of a hard-working, ethical, well-meaning person.
4. "Margin Call"
Specific enough to get to the heart of the recent financial crisis, general enough to be comprehensible to a lay audience. This is the film of the financial crisis and corporate hubris. No one can do it better. Watch this, watch "Network," work to change things.
5. "Hell and Back Again"
The subjective editing style helps this become one of the most honest depictions of war on film.
6. "Dragonslayer"
A small story told on a big canvas. Another doc surprise.
7. "Moneyball"
Makes baseball math interesting. Really interesting.
8. "Martha Marcy May Marlene"
Such a perfectly crafted and paced script and fantastic lead performance by Elizabeth Olsen.
9. "Attack the Block"
Aware and intelligent; I wish more genre films could be as smart and fun as this one.
10. "Submarine"
Delightful directorial voice. Can't wait to see Richard Ayoade's next film.
Anthony Kaufman
Contributor, Indiewire
Reel Politik
Top 10 in alphabetical order: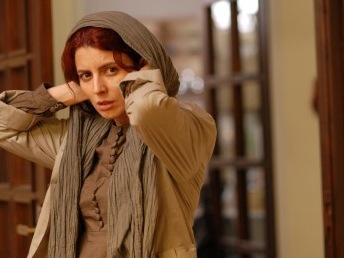 "A Separation"
This sharply written, expertly acted melodrama takes place in Iran, but it also transcends its setting, revealing universal questions about class, fidelity, and truth, and the costs of concealing it.
"Carancho"
I saw this engaging nihilistic neo-noir at Cannes a couple years back, but I still recall loving the way Trapero balances gritty genre trappings with human frailties. And where's the love? The film failed at the box office, and yet, its final car crash is one of the best sequences of the year.
"Contagion"
As expertly crafted as anything Soderbergh has done, the film is as shrewdly clinical and intelligent as the scientists at its core.
"Drive"
Never have I had more nostalgic pleasure, revisiting my '80s teen years with fast cars and sudden explosions of brutal violence, at the same time as relishing in sheer cinematic exaltation.
"Melancholia"
Gorgeous and grumpy, the film didn't necessarily wreck me as much as I thought it would, but maybe this is a good thing. In the world of Von Trier, after all the misanthropic crap, the apocalypse arrives, offering the faintest sense of human dignity and redemption.
"Shame"
Sure, we've heard it all before about sex and redemption, but Carey Mulligan's soul-crushing long-take singing of "New York, New York" at a skyscraper piano bar is one of the most stunning movie moments of the year, raising the film to entirely new levels of political and emotional depth. No wonder Fassbender's character sheds a tear.
"Silent Souls"
A beautiful elegy for dying traditions, I saw it twice just to make sure it was that good.
"Tinker, Tailor, Soldier, Spy"
While it may not sound like a ringing endorsement, "Tinker Tailor" is one of the most dour and gloomy movies I've seen in a long time, and yet, it's this overwhelming sense of hopelessness and despair that makes it such a wonder. It's also fucking smart, requiring multiple viewings to make sense of its intricacies.
"Tuesday, After Christmas"
From its subtle, revealing dialogue to its powerfully alive performances, this slow-burning Romanian masterpiece about infidelity is a piquant tale about the lies that drive our lives, and the selfish acts that we frequently make without being fully aware of their consequences or repercussions.
"Uncle Boonmee Who Can Recall His Past Lives"
I still don't know what was happening half the time, but it's mystical, breathtaking and beautiful, and its images have endured in my head perhaps more than any other film.
And 5 More:
"Better this World"
A bracing look at government crackdowns on civil disobedience and the injustice of our justice system, "Better this World" couldn't be more timely. And with its surpising narrative turns–I defy anyone to come up with a more surprising plot twist from a narrative movie–the documentary makes for engrossing viewing.
"The Black Power Mixtape (1967-1975)"
Noteworthy, particularly for Angela Davis's riveting monologue about what violent resistance means to a black person in the 1960s.
"The Interrupters"
Steve James' harrowing and humanistic examination of inner-city violence took me closer to the lives of people so far away from my own than any movie I can remember. I must have cried a half-dozen times.
"Into the Abyss"
Herzog's sympathetic gaze into the dark heart of capital punishment in a small Texas town is a haunting, enigmatic piece of work,
offering a litany of honest, uncensored interviews of loss and transformation. Book-ended by discussions about rabbits and hummingbirds, it's Herzog's most profound meditation on death and life in years.
"Putty Hill"
Matthew Porterfield's contemplative, exquisitely lensed snapshot of working-class white Baltimore is sensitive and emotionally truthful, painting a delicate picture of grief and waywardness in a small community.
"Rampart"
Oren Moverman's blistering drama about a corrupt cop not only shows off Woody Harrelson, once again proving his awesomeness as an actor, but also a sophisticated visual style, that gets increasingly closed off and oppressive–just like its central character.
Most overrated:
"The Artist"
Despite the fact that a slew of critics have called out the French film for its mediocrity, it's still winning best film awards from critics groups. I don't get it. Is Harvey Weinstein paying somebody off?
Sophia Savage
Contributor, Thompson on Hollywood / Indiewire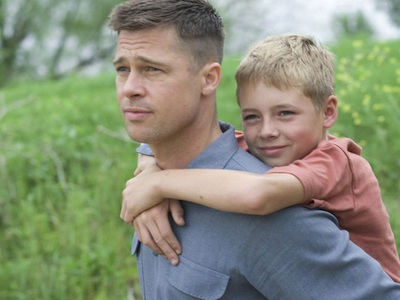 My top ten theatrical releases in 2011 share some common themes. I've seen each twice (except #10), and intend on having a triple-feature screening of my top three. Their temperature is so à propos: Each is so intimate while dealing with enormous concepts. Four and five both look at masculinity and violence (among other things), and, again, while the stories stay intimate, the films make insightful statements about our global disease. Six is the feel-good movie of the bunch, the perfect mixture of sincere storytelling and mainstream appeal. It seems fitting that its underlying theme is about the value we place on ourselves vs. the value others place on us. Seven is the ballsiest, and it knows it (that's why it's so good). Eight wins the gold for balancing delight and depression. Nine is so charming you almost forget how clever it is, and ten is a knockout you won't soon recover from.
1. "The Tree of Life"
2. "Melancholia"
3. "Take Shelter"
4. "In A Better World"
5. "Poetry"
6. "Moneyball"
7. "Drive"
8. "Beginners"
9. "Certified Copy"
10. "Shame"
Erica Abeel
Contributor, Indiewire

1. "Melancholia"
Plumbs dark German Romanticism to offer the year's most gorgeous images. Like the canary in the goldmine, captures apocalypse anxiety before anyone realizes they're afflicted. Kirsten Dunst comes on like an emissary from another planet, eerily embodying von Trier's own famous depression, and von Trier enlists Wagner's Tristan and Isolde to magisterial effect.
2. "The Tree of Life"
Another audacious masterwork that meshes metaphysical reach with the year's most haunting cinematography. Music again. Much has been made of Malick's use of Dvorak and Beethoven, but to conflate Couperin's exquisite "Les Barricades Mysterieuses" with familial bliss (Jessica romping with the boys) approaches genius.
3. "A Dangerous Method"
An action movie for intellectuals; even with the whuppin', Keira's segue from lunatic to shrink is an inspiring model for women.
4. "Drive"
Pitch-perfect, witty and wicked turn from Ryan Gosling in a genre film that's pure cinema. It's America seen afresh by a Dane.
5. "Shame"
Steve McQueen works the intersection of tone poem, art, and social critique. And is there a better actor working today than Michael Fassbender?
6. "Incendies"
A poignant, topical drama with an indelible shocker of a twist to complete the cycle of violence.
7. "The Artist"
A charming tour de force–and, oh, that cute terrier.
8. "Margin Cal"
Though morally squishy, an amazingly assured debut, with the year's best ensemble work. Especially fine is sexy Simon Bake embodying a trader who'd sell his own mother.
9. "Le Havre"
The year's most elegantly humane and civilized film, with a sly wink at happy endings.
10. "Another Earth"
A brainy, exceptionally shapely film by a promising young pair that melds drama with Brian Greene's parallel universes.
Lily Oei
Contributor, Indiewire
"Drive"
For the horrible beauty of its now-famous elevator scene.
"Melancholia"
For being both movie and art piece.
"A Separation"
Brilliantly crafted, it dares you to judge.
"The Artist"
For all the obvious reasons, including Uggy's performance.
"A Better Life"
Had me weeping the moment the lights dimmed in the theatre.
"The Descendants"
Because seven years between Alexander Payne films is too long.
"Hanna"
Fantastic fun made all the more better with a soundtrack by the Chemical Brothers.
"Jane Eyre"
For taking something familiar and making it seem brand new.
"The Skin I Live In"
With twists too impossible to believe, it left me speechless.
"Beginners"
Because I'm the sort of person who enjoys passing notes back and forth.
Kim Adelman
Contributor, Indiewire

Top 10 in alphabetical order:
"Attack the Block"
"Bellflower"
"For Lovers Only"
"The Future"
"Gun Hill Road"
"Higher Ground"
"I Will Follow"
"The Trip"
"W./E."
"Young Adult"
Christian Gaines
Contributor, Indiewire
IMDb

1. "The Artist"
2. "The Descendants"
3. "We Need To Talk About Kevin"
4. "Your Sister's Sister"
5. "The Lie"
6. "Phase 7"
7. "Perfect Sense"
8. "Return of the Planet of the Apes"
9. "Monsieur Lazhar"
10. "Albatross"
Boyd van Hoeij
Contributor, Indiewire

1. "Nostalgia for the Light"
Pure cinematic alchemy and one of the strongest documentaries of the 2000s, intellectually challenging and oftentimes surprising insights are presented here in a playful and light manner without ever forgetting that some of the subjects treated are some of the most painful in Chilean history. Its camerawork makes this a must-see on the big screen.
2. "A Separation"
The plotting and writing are the strongest of the year and the performances are all impeccable. A melodramatic morality tale with the pacing and plot twists of a nail-biting thriller. And that ending is just a killer.
3. "Mysteries of Lisbon"
The second film by a Chilean director in my top three. Dazzling — but never tipping over into confusing — narrative construction (partially taken partly from Castelo Branco's novel) and amazing camerawork and acting.
4. "We Need to Talk About Kevin"
More novel adaptations should dare to try and take what made the novel great, forget all the prose and construct a filmic retelling using elements that are purely cinematic, such as editing, framing, sound and color.
5. "PINA"
Dance, dance, otherwise we are lost. One of the few instances 3D was really worth the surcharge.
6. "Senna"
Shows how choosing your subject, footage and editors wisely makes all the difference. Despite the known outcome, packs an emotional punch that hits hard.
7. "Martha Marcy May Marlene"
Delicate work from Elizabeth Olsen and an intricate editing structure are winningly combined to piece together a portrait of a lost girl's rather unusual emotional journey.
8. "Weekend"
When carefully scripted dialogue and choreographed camera movements feel totally improvised and natural, the director and actors must be doing something right. Also a good example of how each story dictates its own technical choices: Director Andrew Haigh, a former editor, lets this story breathe of its own accord in long, almost theatre-like takes, the total opposite of a showy editor's showcase.
9. "To Die Like a Man"
The Catholic concepts of body and soul are engaged in a conflict that can't have a peaceful resolution for an aging Portuguese transsexual in this lyrical work that makes Almodovar look like an Iberian mainstream director.
10. "We Were Here"
Four talking heads can be all it takes to invoke an entire era, a deadly epidemic and, of all things, the unity and hope it engendered. Moving and inspiring at the same time.
Mark Rabinowitz
Contributor, Indiewire
Film Critic, CNN.com

Top 10 in alphabetical order:
"The Artist"
Pure joy. For a black-and-white, silent film to be a front runner for a best picture Oscar warms my heart. I also don't give a rat's ass that it "steals" from "Vertigo," "Singing in the Rain" and others. One person's theft is another's creative homage.
"The Descendants"
What can I say? This one hit me in my emotional solar plexus like no other film this year except possible "A Separation" (see below). As A.O. Scott wrote in his review, "every moment of the movie feels utterly and unaffectedly true."
"The Girl With the Dragon Tattoo"
I am so happy that I was late in coming to the book and decided not to read it before seeing this film. That way I can say without reservation that it's a fantastic piece of work by a brilliant director ("The Social Network" notwithstanding) and one of the great lead performances in recent memory. Unfortunately for Rooney Mara, there were several of those, this year.
"Hell and Back Again"
I've rethought my list a little bit over the past few days and I really feel like I need to highlight this film. Not very often does one get the chance to see a film that literally changes the world, but I think this one has a shot. Not only for the technical aspects of how a war is covered but in how we look at those who have returned from wars.
"Melancholia"
Kirsten Dunst steals this one. Don't get me wrong, it's a great film overall, but her performance is magnificent. Charlotte Gainsbourg is also exceptional. This has been a pretty fantastic year for actors.
"Midnight in Paris"
As a friend of mine recently remarked: I "was smiling for 94 minutes straight." That's pretty much how I felt. Even though The Woodman isn't the most adept at character development (why would Gil ever be with Inez?), this is a great return to form and a joy to watch. Full of inside jokes and clever historical references (a pre-surrealism Luis Buñuel is hysterical).
"Moneyball"
A rare baseball film that can appeal to non-baseball fans (Is "Bull Durham" the most recent one?), "Moneyball" is expertly directed by Bennett Miller, who, along with writers Steven Zaillian and Aaron Sorkin, crafted an entertaining and at times truly heartwarming film from a rather unlikely subject, the finance of baseball.
"Tinker Tailor Soldier Spy"
A spy story for the ages. The way they used to make them, with suspense, intrigue and masterfully engineered plot twists. Gary Oldman deserves an Oscar for his performance.
"A Separation"
An intimate and heart-breaking story of family dynamics in modern Iran. "A Separation" is far more about the people in the film and nuclear family dynamics than it is about Iranian government or culture and yet, there are elements of modern Iranian society that inform every second of this film. A masterful work of art.
"Shame"
A harrowing and profoundly affecting portrayal of addiction in several forms and brave performances from Michael Fassbender and Carey Mulligan.
Just missed the top 10:
"A Dangerous Method," "The Ides of March," "Like
Crazy," "Margin Call," "Martha Marcy May Marlene," "Mission Impossible: Ghost Protocol," "Life in a Day," "My Week With Marilyn," "Page One: Inside the New York Times," "Senna," "Take Shelter," "The Skin I Live In," "The Trip," "We Bought a Zoo," "Winnie the Pooh," "Young Adult."

Sign Up: Stay on top of the latest breaking film and TV news! Sign up for our Email Newsletters here.