2011 may be remembered as the year that studios failed to attract audiences, but the year also brought some very clear — and surprising — winners and losers.
As we noted last week, Woody Allen's "Midnight in Paris" was the overwhelming top grosser with $56.3 million. "Paris" also claimed the highest per-theater average of the year, while "Justin Bieber: Never Say Never" and "Sarah's Key" led the documentary and foreign-language charts, respectively.
Check out the following charts from last week:
Top Grossing Specialty Films of 2011
Top Grossing Documentaries of 2011
Top Grossing Foreign Language Films of 2011
Highest Per-Theater Averages of 2011
However, diving into the details shows that 2011 was a complicated year for the specialty market; for every "Midnight in Paris," there was also "The Beaver." So here's part one of Indiewire's attempt at reflecting that narrative. Presenting the specialty box office winners and losers of 2011:
Winner: France
France dominated the American specialty market in 2011 in more ways that one. It was the primary setting for the highest-grossing U.S. specialty film of the year, the aforementioned "Midnight in Paris." Grossing $56,341,186, "Paris" was a full-fledged phenomenon this past summer, becoming the highest-grossing Allen film and the second highest for distributor Sony Pictures Classics (behind "Crouching Tiger, Hidden Dragon").
Meanwhile, the country's own output accounted for four of the top 10 foreign language films, including "Sarah's Key" (The Weinstein Company), "Of Gods and Men" (Sony Pictures Classics), "Potiche" (Music Box Films) and "Certified Copy" (IFC Films). "Key" in particular grossed an impressive $7.7 million stateside to become the fifth highest grossing French film in the U.S. ever.
And then of course there's Michel Hazanavicius' Oscar favorite "The Artist." While set in silent-era Hollywood, the Weinstein Company-released film is very much a French production, and boasts a French director and two French leads (Jean Dujardin and French-Argentinian Berenice Bejo), all of whom are all-but-destined for Oscar nominations. As of this weekend, the film has grossed $5,398,000 in North America, with much more where that came from as Oscar season heats up.

Loser: Beavers and Monkeys
Well, really just one beaver and one monkey, but as sole representatives of both animals at the specialty box office this year, they both failed miserably. The beaver is, of course, the stuffed one Mel Gibson parades around in Jodie Foster's "The Beaver." Released back in May after multiple delays related to Gibson's various PR nightmares, the film couldn't even make it past the $1 million mark. Grossing just $970,816, it became by far the lowest grossing film to feature Gibson or Foster in a starring role.
As for the monkey, it wasn't Cesar in "Rise of the Planet of the Apes" — a studio success story, to be sure. On the indie side of things, the chimps didn't fare as well. Featuring an eeriely similar documentary take on what happens when humans attempt to raise chimpanzees as their own, James Marsh's "Project Nim" failed to catch on. Despite great reviews out of Sundance, the Roadside Attractions-released doc managed only $411,184 this summer, well under the $2.9 million Marsh's "Man on Wire" made in 2008.
It was an oddly similar situation to dolphin-related "The Cove," which Roadside Attractions also released back in 2009. Great reviews, big buzz out of Sundance… but the semi-tragic animal stories were both disappointing at the box office.
Winner: "Cave of Forgotten Dreams," "Buck" and "Pina"
Sundance Selects scored a serious documentary hat trick with the releases of Werner Herzog's "Cave of Forgotten Dreams," Cindy Meehl's "Buck" and Wim Wenders' "Pina."
"Dreams" — a 3-D exploration of never-before-seen art in caves in Southern France (yep, yet another win for France) — was by far the biggest success story of the three, grossing $5,256,974 to become the highest grossing indie doc of the year (yes, "Justin Bieber: Never Say Never," is tops overall). Not bad for an arty 3-D indie documentary that, at the time of its conception, was unlike anything that's entered the U.S. marketplace. In fact, the movie was made without a business model, since not only was there no such thing as a 3-D indie art film documentary but the U.S. also didn't have theaters that could show it (read more about the unique success of the film here).
The 3-D indie successor to "Dreams" was another Sundance Selects film, dance exploration "Pina" (oddly enough, also directed by an eccentric German filmmaker). The film is only two weeks out of the gate, so it's difficult to give it a full- fledged gold star just yet, but so far, so good: The films has already grossed $316,000 from 11 days on just three screens.
While there's nothing German or 3-D about it, the success of "Dreams" and "Pina" distributor sibling "Buck" definitely warrants consideration in itself. Last month, Indiewire asked if the $4 million-grossing horse whisperer doc is the new definition of documentary success.
Loser: "Into The Abyss"
It wasn't all roses for Sundance Selects or for Werner Herzog this year. His second doc released in the U.S. this year, death row-focused "Into The Abyss," only managed to gross $223,880. "Cave of Forgotten Dreams" made more than that in its first week.

Winner: Films starring Michael Fassbender
While they might not compare to the $146,408,305 earned by his studio effort "X-Men: First Class" (though some might even call that number a disappointment considering previous "X-Men" grosses), Michael Fassbender's trio of 2011 specialty titles — Cary Fukunaga's "Jane Eyre," Steve McQueen's "Shame" and David Cronenberg's "A Dangerous Method" — have all performed quite well considering expectations.
"Jane Eyre" is by far the highest of grossing of the three, taking in a robust $11,242,660 for Focus Features back in the spring. "Shame" and "Method," meanwhile, are still in the midst of their releases. But so far both are performing quite nicely. The NC-17 rated "Shame" has now grossed over $2 million for Fox Searchlight (15 times what the previous McQueen-Fassbender collaboration "Hunger" grossed), and should end up one of only seven NC-17 rated films to cross the $3 million mark. Sony Classics' "Method" has taken in $1,679,000 so far, but considering its still in the early stages of expansion (its only been on more than 20 screens for 2 weeks), that number should easily climb in the early weeks of 2012.
Loser: Films starring or directed by Paddy Considine
Despite very strong reviews for both, Paddy Considine's efforts as an actor (Richard Ayoade's "Submarine") and director ("Tyrannosaur") this year both performed quite poorly after Stateside premieres at Sundance. The former, which features Considine in a supporting role opposite breakout young actor Craig Roberts, grossed just $467,602 in the US. Though that's a huge number compared to the $16,097 Considine's directorial effort "Tyrannosaur" managed, despite getting Oscar buzz for the performances of Peter Mullan and Olivia Colman.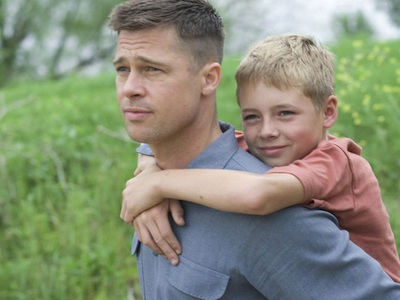 Winner: "The Tree of Life"
After seemingly endless delays, Terrence Malick's "The Tree of Life" finally made its debut. Originally slated for release by the now-defunct Apparition, Fox Searchlight picked up the film ahead of its Cannes debut. A week after winning the Palme d'Or at the festival, it averaged a stunning $93,230 from four theaters in New York and LA en route to a $13.3 million final gross and stands as one of the five best grosses for specialty films in 2011. Considering "Life" ended up being a largely experimental film with a nonlinear narrative, that's not too shabby.
Loser: "Margaret" and "Fireflies in the Garden"
Besides aforementioned "The Beaver," there were two other long-delayed specialty films that finally reared their heads this year: Kenneth Lonergan's "Margaret" and Dennis Lee's "Fireflies in the Garden." Collectively boasting casts that included Julia Roberts, Matt Damon, Ryan Reynolds, Anna Paquin and Mark Ruffalo, both films crashed and burned. "Margaret," which at least received some impressive critical receptions, took in only $46,495, while "Fireflies" managed a slightly better $70,600.
Check back tomorrow for the second part of Indiewire's take on the winners and losers of the 2011 specialty box office.
Sign Up: Stay on top of the latest breaking film and TV news! Sign up for our Email Newsletters here.