Indiewire will provide regular updates of our predictions for the 84th Academy Awards, which will be announced live in Los Angeles on February 26, 2012. Also check out our poll of blogger and critics as to who will and should win, as well as a personal rant on why this year's award season was a major disappointment.
Martin Scorsese's "Hugo" and Michel Hazanavicius's "The Artist" led the nominations with 11 and 10 mentions, respectively. They were both nominated for best picture, alongside "The Descendants," "Extremely Loud and Incredibly Close," "The Help," "Midnight in Paris," "Moneyball," "The Tree of Life" and "War Horse."
"The Artist" certainly seems like the film to beat at this point, and in general most categories seem pretty sewn up. Check out predictions in all categories below. For clips of the films nominated in major categories, take a look at Press Play's picks for who should win.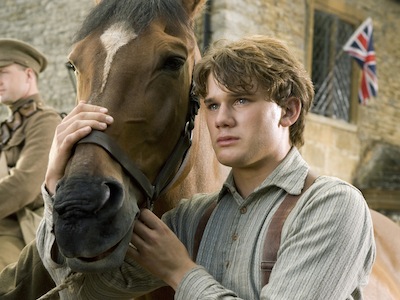 BEST MAKEUP

BEST DOCUMENTARY SHORT
Peter Knegt is Indiewire's Senior Editor and awards columnist. Follow him on Twitter and on his blog.
Sign Up: Stay on top of the latest breaking film and TV news! Sign up for our Email Newsletters here.