With the award season a two-day-old memory, it's time to offer a scorecard on the relationship between Oscar and a whole other film-related monster: the festival.
Every year, film festivals around the world vie for bragging rights that the best such-and-such Oscar winner debuted at their festival.
Last year's best picture winner — "The King's Speech" — debuted in Telluride, while the other nominees saw two films premiere at Sundance, two at Telluride (though they notably screened in Toronto days later), and one each from Venice, AFI and the New York Film Festival (the remaining three avoided the festival circuit).
Not one debuted in Cannes, but what a difference a year makes. For the first time in a long while (ever?), it was the world's other ultimate red carpet where more of Oscar's crop debuted than any other festival.
Here's a rundown of this year's Oscars nominees and the film festivals that brought them into the world:
1. Cannes Film Festival: Six wins, 19 nominations ("The Artist," "The Tree of Life," "Midnight in Paris," "Drive," "Footnote")
While Cannes debuts have made their way to Oscar night on a fairly regular basis ("Pulp Fiction," "L.A. Confidential," "The Pianist," "Inglorious Basterds," etc.), it's rare to have so many.
In 2010, screenplay nominee "Another Year," documentary feature winner "Inside Job" and foreign language film trio "Biutiful," "Dogtooth" and "Outside the Law" gave Cannes alums a grand total of five nominations. A year later, that total nearly quadrupled to 19 — more than any other film festival in terms of world premieres.
What's more: the dominant Cannes Oscar trio of "The Artist," "The Tree of Life" and "Midnight in Paris" each received best picture and best director nods — the first time three Cannes debuts managed that feat. Twice it's happened with two films: In 1996 — perhaps the prior most Cannes-friendly year — with "Fargo" and "Secrets & Lies" and then again in 2009 with "Inglorious Basterds" and "Up."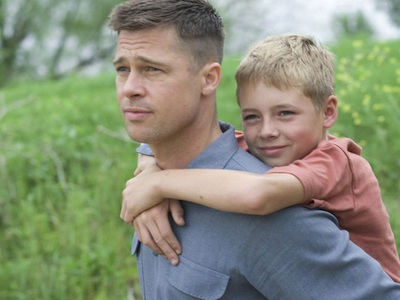 And Cannes could have been even more dominant. The likes of "Drive," "We Need To Talk About Kevin" and "Melancholia" were shamefully snubbed ("Drive" recieved a lone nomination for sound editing).
Though this is likely an anomaly, it's a reminder that a few Oscar campaigns could begin in May. Given Oscar's semi-recent move up the calendar (which perhaps another one en route), it's getting more and more appropriate to start earlier.
2. New York Film Festival: Five wins, 13 nominations ("Hugo," "My Week With Marilyn")
Also having a surprisingly potent year was the New York Film Festival, which only world premieres a handful of films. But a year after nabbing the world premiere "The Social Network," it had first dibs on another future Oscar presence: "Hugo," which had a work-in-progress special screening at the festival (though it was nearly complete).
People wouldn't have guessed it then, but "Hugo" would end up getting five Oscars from 11 nominations. Add that to the two noms that NYFF premiere "My Week With Marilyn" received, and New York ended up trumping a certain film festival that prides itself as an Oscar launching pad…
3. Telluride Film Festival: One win, 10 nominations ("The Descendants," "Albert Nobbs" "In Darkness," "Chico and Rita")
Like Toronto, Telluride had something of a lackluster year. After having both "The King's Speech" and "127 Hours" the year before, the only real Oscar breakout to debut in Telluride was Alexander Payne's "The Descendants," which got five nominations and a single win (for best adapted screenplay).
4. Toronto International Film Festival: One win, nine nominations ("Moneyball," "Beginners," "Anonymous," "Paradise Lost 3")
For years, the Toronto Film Festival's People's Choice Award has been largely suggestive of Oscar love. "Slumdog Millionaire," "Precious" and "The King's Speech" were the previous three winners, and we all know how that turned out. But this year they went with Nadine Labaki's Lebansese "Where Do We Go Now?" (which had already screened at Cannes). It would go on to be nominated for… nothing at all.
In fact, "Moneyball" was the only big Oscar film to emerge out of Toronto, taking best picture and best actor nominations. (However,"The Descendants" and "Albert Nobbs" both screened in Toronto just days after they did in Telluride and "The Artist" having its North American premiere there.)
The only Toronto debut to actually win something was "Beginners" — Christopher Plummer was tapped to potentially win the prize way back in September 2010, when the film made its first festival appearance.
5. Berlinale: One win, four nominations ("A Separation," "Pina," "Bullhead")
The Berlin International Film Festival actually had something of a standout year at the Oscars, thanks to foreign-language film winner (and original screenplay nominee) "A Separation," which had won the festival's Golden Bear just over a year ago. Berlinale world premieres are generally known for their Oscar nominations, but the previous year's crop heralded a whopping zero (though "Shutter Island" and "The Ghost Writer" surely came close).
6. SXSW Film Festival: One win, three nominations ("Bridesmaids," "Undefeated")
Another festival not known to premiering Oscar nominees, SXSW premieres scored three nominations and a win thanks to "Bridesmaids" and doc feature winner "Undefeated." It's just too bad two other very worthy SXSW premieres — "Weekend" and "Attack The Block" — couldn't manage to join them.
7. Venice Film Festival: Zero wins, five nominations ("Tinker Tailor Soldier Spy," "The Ides of March" "W.E.")
After two consecutive years of films like "The Hurt Locker" and "Black Swan" making a big splash at the Oscars, the festival's 2011 batch failed to do much beyond two screenplay nods and an acting bid for "Tinker Tailor Soldier Spy" star Gary Oldman — almost all of which were something of surprise nominations.
8. Sundance Film Festival: Zero wins, three nominations ("Margin Call," "Hell and Back Again," "If a Tree Falls")
Even more of a downfall than Venice was Sundance. In the past few years, the best picture-nominated likes of "Precious," "An Education," "The Kids Are All Right" and "Winter's Bone" all debuted at the festival. But last year's crop significantly fell short of the norm, despite what seemed like a lot of potential in films like "Take Shelter," "Martha Marcy May Marlene" and "Like Crazy." Films from the 2011 fest received only one nomination in the major categories: "Margin Call" for best original screenplay. The norm is more like 10 or 12 nominations.
9. Locarno Film Festival: Zero wins, one nomination ("Monsieur Lazhar")
This summer European fest managed a rare Oscar nom from its world premiere of Canada's "Monsieur Lazhar," which was nominated in the foreign-language film category.
9. Saint-Quentin Ciné-Jeune Film Festival: Zero wins, one nomination ("A Cat in Paris")
Clearly, next year expect a slew of best picture nominees from the world premieres of the Saint-Quentin Ciné-Jeune Film Festival…
Peter Knegt is Indiewire's Senior Editor and awards columnist. Follow him on Twitter and on his blog.
Sign Up: Stay on top of the latest breaking film and TV news! Sign up for our Email Newsletters here.