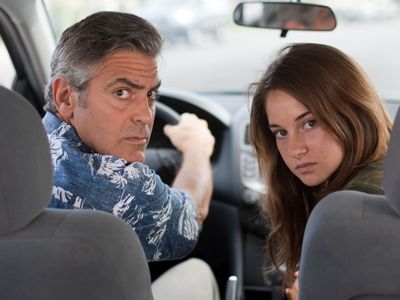 The American Cinema Editors (ACE) announced the winners of the 62nd Annual ACE Eddie Awards — recognizing achievements in film and television editing in 2011.
The film categories — divided into drama, musical/comedy, animated and documentary sections — saw the likes of "The Artist," "The Descendants," "Rango" and "Freedom Riders" take home trophies in their respective categories. While "The Artist" was surely expected, "The Descendants" somewhat surprisingly beat out "Hugo" and "War Horse" for the win.
Complete list of winners below.
BEST EDITED FEATURE FILM (DRAMATIC):
The Descendants
Kevin Tent, A.C.E.

BEST EDITED FEATURE FILM (COMEDY OR MUSICAL):
The Artist
Anne-Sophie Bion & Michel Hazanavicius

BEST EDITED ANIMATED FEATURE FILM:
Rango
Craig Wood, A.C.E.

BEST EDITED DOCUMENTARY:

Freedom Riders
Lewis Erskine & Aljernon Tunsil
Sign Up: Stay on top of the latest breaking film and TV news! Sign up for our Email Newsletters here.