Thanks to the likes of "The Hunger Games," "The Lorax" and "The Vow" (women and children first!), Hollywood is enjoying a considerable 23% year-to-year boost so far in 2012, and the second best first quarter ever (after 2010, which featured the incredible 1-2 punch that was "Avatar" and "Alice in Wonderland"). But what of Indiewood?
Let's make one thing clear: There's certainly been no "Hunger Games"-equivalent for the specialty market. Last year, while the studios weathered a very disappointing first quarter — dropping 20% from the previous year, the specialty market was very strong from January to March.
This year, it indeed seems like the situation has — to a degree — flipped around. For more in that regard, and many hopeful notes as well — check out Indiewire's winners and losers of 2012's specialty box office (so far):
Winners: "The Artist" and "The Descendants"
Oscar helped give 2012 its MVPs in two holdovers released way back in November, 2011: The Weinstein Company's "The Artist" and Fox Searchlight's "The Descendants." Two of the biggest nominees at this year's Academy Awards (with the former also the night's biggest winner), the films collectively grossed over $83 million in 2012, and are the only specialty films to gross over $30 million individually this year.
Loser: 2012 So Far In General
On the flipside, "The Artist" or "The Descendants" failed to compare to last year's Oscar duo, which coincidentally came from the same pair of distributors: The Weinsteins' "The King's Speech" and Searchlight's "Black Swan." Their combined gross was $184 million, over double that of the 2012 duo. And while comparing best picture winner to best picture winner seems unfair given "The King's Speech" had considerably more marketability in its cast and, well, sound, it remains notable that The Weinsteins couldnt manage $50 million out of "The Artist" given all its hype.
This comparison represents a general trend in this year vs. last year. Check out this comparison of the past three first quarters for specialty releases.
First Quarter 2010
Number of Films To Gross $1 million or More: 16
Total Gross of Top 20 Specialty Films: $106 million
First Quarter 2011
Number of Films To Gross $1 million or More: 21
Total Gross of Top 20 Specialty Films: $245 million
First Quarter 2012
Number of Films To Gross $1 million or More: 18
Total Gross of Top 20 Specialty Films: $185 million
Also notable is that last year at this point, 4 films had debuted to averages above $25,000 per theater — "Jane Eyre," "Bill Cunningham, New York," "Win Win" and "Kill The Irishman." This year so far, none have. The best limited debut belongs to "Footnote," which averaged $23,764 on 2 screens.
Overall, though, it's a mild enough contrast not to warrant too much cause for concern. 2012 is well above the noted 2010 figures, for one. And there's also been as many bright spots for the sore ones, as the next few pages of more specific winners — and losers — can attest.
Winners: "A Separation," "Footnote" and "In Darkness"
Sony Pictures Classics continued its epic record with foreign language film Oscar nominees and winners this year, seeing its "Footnote" and "In Darkness" receive nominations and its "A Separation" take the win. That marked the third consecutive win in the category for SPC, after "The Secret In Their Eyes" and "In a Better World."
More impressive is that Iran's "A Separation" — arguably the less marketable than "Eyes" or "World" — outpaced both those films financially. The film has taken in $6.5 million so far, and should end up with a final gross near $8 million. That would make it the highest grossing foreign language Oscar winner since 2006's "The Lives of Others" (also a SPC release), and one of the 30 highest grossing foreign language films ever in America.
Meanwhile, foreign language Oscar bridesmaids "Footnote" and "In Darkness" are holding up nicely as well. As previously noted, the former had the highest limited debut of the year, and has taken in just over $600,000 after 4 weeks of release. It should easily hit the $1 million mark (and perhaps beyond). The latter is in its eighth week and has so far taken in $862,265. It too should (barely) cross the million dollar milestone.
Loser: "The Flowers of War"
China's failed entry in to the Academy Award race — Zhang Yimou's "The Flowers of War" — was perhaps the most expensive submission to the category ever at $95 million.
Starring Christian Bale, the film impressively took in over $90 million in China, making it one of the country's highest grossing films ever. Stateside, however, the Wrekin Hill release tanked. Averaging just $1,615 from 30 theaters in its debut, it went on to manage just $291,945. To put that into perspective, Bale's work in "The Dark Knight" earned 1,826 times that, but cost less than twice as much.

Winner: "Pina"
Yet another imported Oscar nominee, except this time in the documentary category, Wim Wenders' 3-D "Pina" — an exploration of the work of contemporary dance choreographer Pina Bausch — was a huge hit (and likely would have been with or without that Oscar nomination).
Following their success with Werner Herzog's "Cave of Forgotten Dreams" last Spring, Sundance Selects saw German-directed 3-D indie doc lightning strike twice by releasing "Pina." The film impressively found a per-theater-average over $20,000 for four consecutive weekends in December and January, showing box office legs as lovely as those belonging to the dancers in the film. Its still screening in over 30 theaters, but so far "Pina" has taken in $3.4 million.
Loser: "Pariah"
Released on December 28th, Focus Features perhaps made an ill-advised decision to leave Dee Rees' acclaimed Sundance pick-up "Pariah" to compete with the Oscar-hungry likes of "The Iron Lady" and "The Artist" in the extremely crowded year-end specialty market. Without room to breathe and build buzz, the film managed only $769,552. Focus reportedly paid under $500,000, so its not a disaster for them, but still a shame such an excellent little film went largely unseen.
Winners: "Friends With Kids" and "Casa de mi Padre"
Rejecting the typical platform release process, Roadside Attractions and Lionsgate got aggressive with their March releases "Friends With Kids" and "Casa de mi Padre" — and it seems to have largely paid off.
By far the two highest grossing specialty films released in 2012 so far, the films opened on 369 screens ("Kids") and 382 screens ("Casa"), respectively. Managing potent $5,472 and $5,988 per-theater-averages as a result, both films are final grosses north of $8 million. While one might argue thats a far cry from "Bridemaids" (which featured half of the "Kids" cast) or any Will Ferrell movie (who stars in "Casa"), these films were each made for a tiny fraction of their respective budgets.
Loser: "Jeff Who Lives at Home"
Also aiming for the semi-wide debut strategy was Paramount Vantage and their release of Mark & Jay Duplass' "Jeff Who Lives at Home," which they debuted on 254 screens. Starring marketable stars Jason Segel and Ed Helms, the film stumbled, averaging only $3,369. By comparison, when the Duplass' brothers previous film — 2010's "Cyrus" — expanded to 200 screens in its fourth weekend, it averaged $6,402. Clearly, interest was much lower for "Jeff,' which is likely to end up with a little over half of the $7.5 million "Cyrus" grossed.
Winner: "October Baby"
Despite a Rotten Tomatoes score of just 24%, Samuel Goldwyn released Andrew and Jon Erwin's Christian-marketed "October Baby" this March to some pretty impressive numbers. In its opening weekend, the film placed in the top 10 alongside studio films playing on five or 10 times the screens.
"Baby" — about a college freshman who learns she is the "adopted survivor of an attempted abortion" — was inspured by a YouTube video chronicling the experiences of real-life abortion survivor Gianna Jessen. After 2 weeks of release, it has taken in $3.1 million with a few more million where that came from. Heavily promoted in churches and other faith-based organizations, the film has already more than made up for its $1 million budget and is one of only 4 specialty films released in 2012 to cross the million mark (notably the only one without marketable stars).
Loser: "W.E."
Unlikely to have been promoted in too many faith-based organizations, Madonna's second directorial effort arrived to on February 3rd after nabbing a Golden Globe for best original song and an Oscar nomination for costume design. But neither the awards or Madonna's name could help it much at the box office, where distributor The Weinstein Company saw it gross $493,069 in total (its reported budget was $28.7 million). That's less than "October Baby" grossed in its first day, though notably considerably more than the $22,406 Madonna's previous filmmaking effort, "Filth and Wisdom," grossed.
Winners: "Salmon Fishing In The Yemen" and "Jiro Dreams of Sushi"
Is 2012 the year of the fish? Impressive grosses care of "Salmon Fishing in the Yemen" and "Jiro Dreams of Sushi" (admittedly neither of which really have much to do with fish) suggest so.
The former — directed by Lasse Hallstrom and starring Ewan McGregor and Emily Blunt — overcame mixed reviews to take in an impressive $3.1 million after four weeks of limited release. Considering it jumped 81% after its latest expansion last weekend, its suggestive the film could easily double or even triple that gross in the weeks to come.
The latter — a look at 85-year-old sushi master Jiro Ono — is the first genuine documentary hit of the year. Without going over 44 screens, the film has taken in $665,827 so far for distributor Magnolia Pictures, with the $1 million mark all but assured.
Loser: "I Kissed a Vampire"
While the latest "Twilight" film or "True Blood" season might change things, 2012 is so far not the year of the vampire, for once. Directed by Chris Nolan (no, not that Chris Nolan — but the one arguably best known for directing a 1996 episode of "Silk Stalkings" and acting in a few episodes of 1980s teen show "You Can't Do That On Television"), Monterey Media-released "I Kissed a Vampire" follows a "goth rocker with a growing thirst for blood." On 11 screens last weekend, "Vampire" debuted just $1,380. That made for a dismal $125 per-theater-average — the worst limited debut of 2011 so far.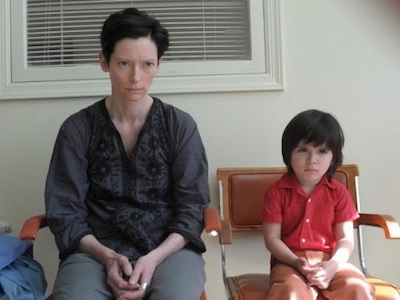 Winners: "Shame," "A Dangerous Method" and "We Need To Talk About Kevin"
Who needs Oscar nominations? Three of the most unfortunate snubs this year — Steve McQueen's "Shame," David Cronenberg's "A Dangerous Method" and Lynne Ramsay's "We Need To Talk About Kevin" — each did quite well without Academy approval.
Fox Searchlight's "Shame" grossed $3.9 million ($2 million of which came in 2012), making it the 7th highest grossing NC-17 rated film ever despite Oscar's woeful snubbing of its star Michael Fasesbender.
Sony Classics-released "A Dangerous Method" grossed $5.7 million, over $4 million of which came in the new year. Though considerably down from the $31 million and $17 million Cronenberg's "A History of Violence" and "Eastern Promises" grossed, its still a strong number.
And finally, the Academy might have opted against Tilda Swinton, but audiences didn't. "We Need To Talk About Kevin" became the highest grossing film in distributor Oscilloscope's history, taking in $1.5 million so far (still in release, it should easily pass the $2 million mark).
Loser: "Undefeated"
Best documentary feature Oscar winner "Undefeated" did not live up to its title. The high school football doc had problems capitalizing on its big win, grossing just $426,296 so far for distributor The Weinstein Company. Still in release, it could potentially have a late-in-the-game surge, but considering its already dropping from its peak screen count of 21, it's unlikely.
For a list of the top 30 grossing specialty releases of 2012, and the best limited debuts, continue to the next page.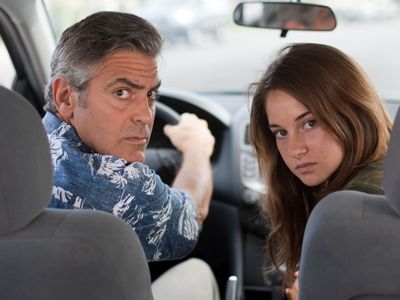 Top Grossing Specialty Releases in 2012*
1. The Descendants (Fox Searchlight) – $44.0 million
2. The Artist (The Weinstein Company) – $39.0 million
3. The Iron Lady (The Weinstein Company) – $29.3 million
4. Tinker, Tailor, Soldier, Spy (Focus Features) – $20.5 million
5. A Separation (Sony Pictures Classics) – $6.5 million
6. Friends With Kids (Roadside Attractions) – $6.3 million
7. My Week With Marilyn (The Weinstein Company) – $6.0 million
8. Casa De Mi Padre (Lionsgate) – $5.0 million
9. A Dangerous Method (Sony Pictures Classics) – $4.2 million
10. Salmon Fishing In Yemen (CBS Films) – $3.2 million
11. Pina (Sundance Selects) – $3.2 million
12. Albert Nobbs (Roadside Attractions) – $2.9 million
13. October Baby (Samuel Goldwyn) – $2.9 million
14. Jeff, Who Lives at Home (Paramount Vantage) – $2.7 million
15. Carnage (Sony Pictures Classics) – $2.2 million
16. Shame (Fox Searchlight) – $2.0 million
17. 2012 Oscar Nominated Short Films (Shorts International) – $1.7 million
18. We Need To Talk About Kevin (Oscilloscope) – $1.4 million
19. In Darkness (Sony Pictures Classics) – $862,000
20. Rampart (Millennium) -$857,000
21. Pariah (Focus Features) – $703,000
22. Thin Ice (ATO) – $691,000
23. Jiro Dreams of Sushi (Magnolia) – $666,000
24. Footnote (Sony Pictures Classics) – $605,000
25. Coriolanus (The Weinstein Company) – $600,000
26. The Raid: Redemption (Sony Pictures Classics) – $582,000
27. Melancholia (Magnolia) – $531,000
28. W.E. (The Weinstein Company) – $491,000
29. Being Flynn (Focus Features) – $480,000
30. Midnight in Paris (Sony Pictures Classics) – $444,000
Top 2011 Limited Openings By Per-Theater-Average****
1. Footnote – $23,764/2 theaters
2. Bully – $23,294/5 theaters
3. Jiro Dreams of Sushi – $21,018/2 theaters
4. An Inconsistent Truth – $20,733/1 theater
5. Chico & Rita – $20,654/1 theater
6. The Kid With The Bike – $15,311/3 theaters
7. The Raid: Redemption – $15,270/14 theaters
8. Gerald Richter Painting – $13,537/1 theater
9. Salmon Fishing In Yemen – $12,550/18 theaters
10. Rampart – $12,089/1 theater
*-Grosses from January 1-April 1, 2012. Only includes films platform-released (opening on 500 screens or less) through specialty distributors. Bolded films denote 2012 releases. Films that received Oscar-qualifying runs in 2011 are considered 2011 releases.

Sign Up: Stay on top of the latest breaking film and TV news! Sign up for our Email Newsletters here.