1. How to Win an Oscar for Your Documentary: During the "Race for the Documentary Oscar" panel at the Sheffield Doc/Fest, the panelists revealed some quick ways to get your documentary film to win (or at least have a shot at winning) an Oscar. Panelists included Philippa Kowarsky, founding and managing director of Cinephil, a sales and co-productions company ("The Gatekeepers," "The Act of Killing"), Academy-award winning producer Simon Chinn ("Man on Wire," "Searching for Sugar Man") and Nick Fraser, commissioning editor at BBC Storyville ("Man on Wire"). Read five of the top things we learned from the panel here.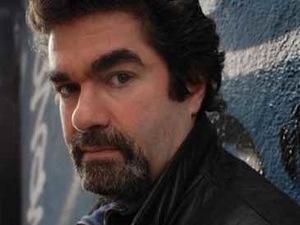 2. Joe Berlinger's Master Class: The acclaimed director, known for his Oscar-nominated "Paradise Lost 3: Purgatory" as well as his most recent documentary, "Whitey: United States of America V. James J Bulger," hosted a master class at the Sheffield Doc/Fest about documentary filmmaking. In the class we learned a bit about Berlinger's history, how he never planned to be a documentary filmmaker and how he created a film "that has been one of the most reviled films in cinematic history." Read more about Berlinger's class here.
3. Summer Grants: Nofilmschool has compiled a list of summer grants (with deadlines) that filmmakers should take a look at. Some of the grants include: One for Australian documentary filmmakers (June 13), the renowned Sundance Documentary Fund (July 1) and a post-production fund from the Abu Dhabi Film Festival (July 15).
4. Screenwriting Deadlines:
In addition to the grants offered to filmmakers, there are a bunch of
contests
we'd like to showcase that appeal directly to writers. Script Pipeline has announced their Great Movie and Great TV Show Contests, which invite people to submit their ideas to stop studios.
Tripper Clancy won the screenwriting contest and was hired to write "Stranded" for Sony Pictures as a result. For more Script Pipeline opportunities head over here.
5. Gucci and Tribeca Collaboration:
Gucci and the Tribeca Film Institute partnered up to
create the Gucci Tribeca Documentary Fund
, a grant given to filmmakers on a social mission — both domestically and internationally. Grant winners receive financial backing and year-round guidance on how to get their films out to the public. Winners receive a total of $150,000 in grant money. This is the seventh year for the Fund, which has supported 54 films and provided more than $910,000 in grants. The Fund has also announced its three winners for their Spotlighting Women Documentary Award, which is given to filmmakers who highlight the bravery, strength of character and passion exhibited by women around the world.
Sign Up: Stay on top of the latest breaking film and TV news! Sign up for our Email Newsletters here.