Doug Liman is an unlikely genre shape-shifter. When the director started his career in earnest, with 1996's "Swingers," he positioned himself as a bold new voice in American independent cinema – a director fascinated with subcultures that dot the urban landscape, and the characters that inhabit them. This would continue through 1999's "Go," which swapped the subculture but maintained his singularly hip style. (His feature debut, 1994's comedic thriller "Getting In," which had a ridiculously 90s cast that featured Andrew McCarthy and original Buffy Kristy Swanson, is virtually impossible to track down.) But then… something happened. Liman got restless. He wanted to apply the immediacy and tension of his you-are-there indie comedies to other genres. He wanted to experiment in the big leagues. And that's exactly what he did.
[ Editor's Note: This post is presented in partnership with Time Warner Cable Movies On Demand in support of
Indie Film Month
. Today's Throwback Thursday pick is Doug Liman's "Swingers."]
"Jumper" (2008)
Liman must have been up to something with "Jumper," but even now we can't quite figure out what that something was. The movie concerns a young man (Hayden Christensen, maybe even more wooden than he was in "Star Wars") who has the ability to "jump" – to magically teleport from one location to another, like Nightcrawler from "X-Men." Instead of using his power for any kind of altruistic endeavor, Christensen is just a dick – he steals stuff, gallivants around the globe, and woos a comely young woman (played by Rachel Bilson, from Liman's Fox series "The OC"). For a movie about characters who propel themselves wildly through space and time, "Jumper" is utterly rudderless, thanks to a too-many-cooks-in-the-kitchen script that included contributions from frequent Liman collaborator Simon Kinberg, "Batman Begins" scribe David S. Goyer and "Fight Club" adapter Jim Uhls, all of whom were working, loosely from a novel by Steven Gould. These days the movie would have been packaged as a yummy YA thing, but at the time it was just bizarre and bad – everything from Samuel L. Jackson's silver hair to Diane Lane's oddly stiff performance. And while Liman was able to conjure several truly stunning set pieces, none of them particularly mean anything, and, at least in journalistic circles, the movie is more remembered for its lavish press junket, which took place in both London and Cairo (select press members "jumped" between the locations via a private plane), than the actual movie.
"Mr. & Mrs. Smith" (2005)
Remembered mostly for the fiery off set romance that the film ignited, "Mr. & Mrs. Smith" isn't a bad movie by any stretch of the imagination, but it's not a particularly interesting one, either. The hooky conceit behind "Mr. & Mrs. Smith" is neat – a married couple (played by Brad Pitt and Angelina Jolie) discover that they're both working as deadly secret agents. This leads the two of them to try to off one another, with increasingly spectacular and violent results. It's like a Hitchcockian thriller meets "War of the Roses," in which pitch black comedy is nestled snugly inside big action set pieces. You can feel Liman mature as a director of action; instead of the highly effective (but still scattershot) run-and-gun chaos of "The Bourne Identity," you can feel Liman artfully crafting each sequence, giving particular attention to spatial geography and maximizing the amount of gags he can get out of any particular scenario. (It's also nice that Liman could squeeze some actual comedy into the movie, with a particularly live-wire performance from Vince Vaughn as Pitt's best friend and business partner.) While it's not particularly memorable (we blame Kinberg's occasionally flat script), "Mr. & Mrs. Smith" has a jazzy energy, easily identifiable as Liman's, and obvious chemistry from the two leads, who would sell untold tabloids with their juicy real-life affair.
"Fair Game" (2010)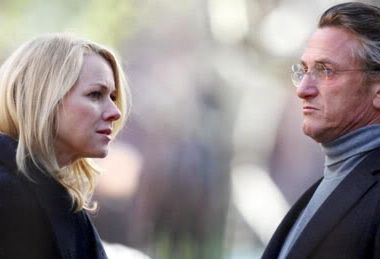 Oddly ignored upon its initial release, "Fair Game" should have been Liman's glorious homecoming to more modestly budgeted filmmaking. For one, it marked Liman's return to the spy genre after effectively re-defining it with "The Bourne Identity," and was based on a hot-button real life issue: the public outing of CIA agent Valerie Plame. It also came to theaters already gilded in prestige: it was in competition for the Palme d'Or at that year's Cannes Film Festival (it lost, but still). As a movie, "Fair Game" is really interesting – it's Liman's attempt to synthesize the two halves of his career, with one side comprised of his chatty, actor-friendly dramatic work and the other playing up his knack for white-knuckle suspense. As such, it's both preachy and wildly entertaining, an ultimate example of the old adage that "the personal is political." Naomi Watts, in one of her finest post-"Mulholland Dr." roles, is in fine form as Plame, a woman who was targeted and then systematically broken down, but who refused to do so without a fight; Sean Penn, as her husband Joseph Wilson, is similarly well-calibrated and fierce. Some of the boilerplate espionage stuff that swirls around the central drama (including a prolonged subplot about what happened to Plame's informants after she was outed) sometimes don't entirely work, but they're still exciting none-the-less, made even more so by Liman's shaky cinematography (he shot the film himself). Hopefully, in time, people will rediscover "Fair Game." It would only be fair.
"The Bourne Identity" (2002)
There's been some revisionist history afoot in terms of what the "Bourne" franchise has added to contemporary action cinema. In a weird way Liman's initial contribution, a production that was fraught with headaches and studio infighting but went on to spawn one of Universal's most successful franchises (one that continues today, albeit in a slightly altered form), has been largely diminished. Instead, more attention is devoted to the two sequels that followed, both directed by firebrand filmmaker Paul Greengrass. But it was really Liman who set the precedent – and tone – for the entire franchise, and who should be given much more credit for shaking up the landscape of action filmmaking and inspiring countless imitators (including James Bond – a franchise that "Bourne Identity" was riffing on). The first film is relatively straightforward – Jason Bourne (Matt Damon) is pulled out of the ocean. His body is riddled with bullets and his memory is blank. But he appears to be some kind of assassin, and he sets about putting the pieces back together (it's loosely based on a best-selling spy novel by Robert Ludlum). It's a thriller, for sure, full of shoot-outs and car chases (many implemented after the fact following poor test screenings), but under Liman's care, the movie is more about coming to terms with who you really are and, yes, forming your own identity than, say, squib hits or high-powered rifles. This was Liman's first big budget movie and the notoriously difficult production led to electrifying results: it was Liman, and not Greengrass, who pioneered the jittery visual style and the claustrophobic, cramped, dingy European aesthetic. It was like James Bond but raw – both the nerve-endings and the emotions were exposed and red. Damon is terrific in the title role, and Liman filled out the cast with unexpectedly great little performances, with everyone from Franka Potente to Clive Owen stealing every scene. Liman was removed as a director following the initial film, but his presence can still be felt in the franchise to this day.
"Swingers" (1996)
When "Swingers" was released, during the indie movie heyday of the Clinton administration, when everything Harvey Weinstein touched turned into gold (or, if not gold, then lengthy Entertainment Weekly articles), it went off like a bomb. This was a movie that popped. A lot of that was being the right movie at the right time; this was when people regularly attended swing dancing lessons and a retro cool aesthetic reigned supreme in hipster circles. But "Swingers" is also a genuinely good movie – the script by Jon Favreau (who also co-starred) sparkles, the lowly lit camerawork is grungy but warm, and it made a star out of Vince Vaughn, whose rapid-fire delivery and gangly persona impressed everyone from Steven Spielberg to Gus Van Sant, who would cast the motor-mouth in the years that followed "Swingers" initial release. In the way that Liman captured the subculture of Los Angeles hipsters who idolized a far removed past, he was acting as an anthropologist, especially when partnered with his grungy cinematography. It was like "American Graffiti," if everyone in that movie was a self-centered asshole who said stuff like, "That's so money." (God, the amount of frat boys who quoted this movie…) Liman is an electric, unpredictable filmmaker and "Swingers" established him as one of the more original voices on the American cinematic scene. (The fact that Liman, and not Favreau, benefited from the movie's breakthrough success, would put the two at odds for many years.) These days, "Swingers" works best as a time capsule, but a wildly entertaining time capsule just the same.
As we've noted previously, Liman's attempts at big budget filmmaking have been hit-and-miss; sometimes the results are dazzling but more often than not they're flat and dispassionate. You can feel the wheels turning (and Liman's frustration with being the one forced to turn those wheels). But this summer he broke free of the machine. "Edge of Tomorrow," based on a Japanese "light novel" with the much cooler title "All You Need is Kill," was widely ignored by audiences when it was released this summer, but it should have a long and fruitful life anyway. It's just too good not to. Tom Cruise plays a cowardly PR flak who is recruited into selling the public on a worldwide skirmish with a deadly alien race who seemingly knows where and when we will strike before we do. Through a series of circumstances too complicated to get into here, Cruise finds himself on the battlefield and, later, able to harness the aliens' ability to distort time – he keeps reliving the same day, over and over again, and this replay is triggered by his death. It's a wonderful concept and Cruise, as always, totally commits. The fact that the second part of the movie consists mostly of a montage where Cruise is brutally murdered, time and time again, is only part of the fun. Liman, who has always had a playfully experimental streak when it comes to the conventions of narrative, maximizes the potential of this concept wittily, giving Cruise a sexy Obi-Wan Kenobi in the form of a battle-hardened Emily Blunt, and turning the alien menace into a bio-mechanical swirl of tentacles and teeth. Even the movie's fairly formulaic climax, set in a waterlogged Paris, bristles and pops with sparks of ingenuity and style. (Also: who cares about the movie's numerous, planetary-sized plot holes?) It's a breathless pop masterpiece brought to life by a director who has worked both sides of the indie/corporate divide and managed to marry his particular aesthetic with the demands of blockbuster entertainment, with jaw-dropping results.
"Go" (1999)
Liman took the formula that put him on the map with "Swingers" – a booming, music-centered LA subculture; likable, if somewhat jerky young stars; a killer soundtrack – and hit shuffle. Instead of the dapper, swing-dancing lifestyle, Liman took on the then-burgeoning rave scene (something that, more than a decade later, would take the mainstream by storm) and instead of telling the story in a straightforward way, he instead adapted a kind of cinematic cubism, telling the same story from a number of angles and featuring several sets of mostly unreliable narrators (the first script by John August, it started out as a showy college writing sample). The filmmaker then embroidered the entire piece with stuff – duplicitous drug dealers, a sweaty overdose, attempted murder, a lengthy interlude set in Las Vegas – turning the entire movie into a breathless, candy-colored rave that you couldn't wait to return to. (We saw the film when it screened as part of a still very young South by Southwest Film Festival. Publicists passed out glow sticks beforehand, so when the lights went down, the screening turned into a literal rave.) "Go" represents all of Liman's best traits as a filmmaker – his ability to get ace performances out of young, untested stars (people like Sarah Polley, Katie Holmes and Taye Diggs take center stage here); his knack for building tension and suspense out of even the most mundane circumstances; his fearless formal experimentation; his anthropological eye; his ear for a really good joke – in his most tightly controlled and wildly out-of-control movie yet. It's like "Swingers" on ecstasy. And no matter whether or not you've taken questionable drugs or taken part in the then-underground rave scene, it still retains a singular power. With its knotty, kaleidoscopic structure, Christmastime setting, and cast of lovably colorful characters (there are probably the least amount of out-and-out jerks than in any Liman joint), "Go" is a movie that you can watch again and again and again and get something new out of each time.
Indiewire has partnered with Time Warner Cable Movies On Demand to kick off Indie Film Month. Enjoy exceptionally creative and uniquely entertaining new Indie releases ("Under the Skin," "The Congress," "The Trip to Italy," and more) along with classic, Throwback Thursday indie titles ("Swingers," "Black Swan," and more) – all month long on Time Warner Cable Movies On Demand. Go HERE daily for movie reviews, interviews, and exclusive footage of the suggested TWC movie of the day and catch the best Indie titles on TWC Movies On Demand.
Sign Up: Stay on top of the latest breaking film and TV news! Sign up for our Email Newsletters here.