"10 Things I Hate About You"
There are too many grand moments in this modern Shakespearean comedy to remember them all. From Heath Ledger singing to Julia Stiles' prom dress to the paintball fight to Larry Miller's overprotective father, the 1999 teen comedy hit all the right notes on its way to becoming a modern classic. A major chord in the beautiful melody was Allison Janney's Principal Perky, a stern but fair disciplinarian with a hidden talent as an erotic novelist. She only appeared briefly, but Janney's penchant for stealing cameo-esque scenes continued here, as a whole generation was left wondering if Reginald's tumescent member ever found its way under Adrian's red dress.
"American Beauty"
There's no question that the performances throughout "American Beauty" are top notch. Kevin Spacey, Annette Bening, Chris Cooper, Thora Birch, Mena Suvari and Wes Bentley all wowed in the 1999 Best Picture-winning drama that distorted the supposed happiness of the suburban middle class. But the most subtle performance in the film is also one of the best. Allison Janney plays Barbara Fitts, husband to Cooper's Colonel Fitts. Here, Janney's bright smile and bombastic voice are completely gone, and the resulting character is a complete shell of a woman who has been suffering years of unhappiness. When Bentley's character tells her that he's leaving, her sad but understandable response is a heartbreaking, "Okay. Wear a raincoat." The character could have easily been a doormat of a role, but Janney managed to give Barbara a sparkle behind those sad, sad eyes.
"Finding Nemo"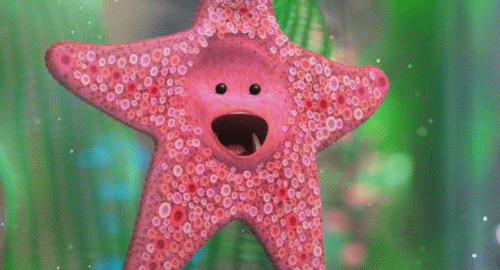 Disney/Pixar's 2003 blockbuster needs no introduction, but while Albert Brooks and Ellen DeGeneres deservedly receive a majority of the voice-work acclaim, it's almost criminal how much Janney has been overlooked in her role as the bright pink Ochre starfish Peach. Though she's constantly smushed against the glass wall of the dentist office's fish tank (her muffled voice being a slick recurring joke), Peach makes a lasting impression due to Janney's effortless switches from jolly enthusiasm to overdramatic shock. Take the actress' "The tank is clean!" scene as a side-splitting example. Janney can be a great performer when it comes to physical humor, but her role in "Nemo" proves just how clever she can get with only her voice. Whether she's reporting on the dentist's actions with the spirit of a sports broadcaster ("Root canal, and by the looks of those X-rays, it's not going to be pretty!") or trying unsuccessfully not to lose her cool ("Find a happy place! Find a happy place! Find a happy place!"), Peach is a standout member of the Tank Gang and you can thank Janney's irresistibly funny voice for that.
When we say that Allison Janney's work on "The West Wing" is underappreciated, we're not saying that it's gone without acclaim (after all, lady won four Emmys thanks to her seven years as C.J. Cregg). But it's such a compelling performance with so much range to it, including this scene from the episode "Six Meetings Before Lunch," known to all "West Wing" fans as "The Jackal."
"The Jackal" is incredible. "The Jackal" is a delight. We're saying that because "The Jackal" is not carved, frame by frame, on the side of national monuments, it is not appreciated on the level it should be. If you want proof, just check out Janney's 2013 appearance on "Arsenio," where some noble producer did the Lord's work in asking Janney to recreate "The Jackal" — but the studio audience had no damn clue what wonders were in store for them. Fortunately, their ignorance — and yours — can be fixed, thanks to YouTube.
"Juno"
Allison Janney plays a new brand of stepmother in her role as the sweater-clad, terrier-loving, Methyl methacrylate-smelling Bren in Diablo Cody's 2007 indie darling "Juno." Doe-eyed Janney cleverly lures in the audience with her naiveté through her dedication to needlepoint and her restraint from using curse words. But when a judgmental ultrasound technician gets a little overzealous in her disapproval of teenage motherhood, Janney seamlessly flips a switch and shreds the woman to pieces with her deadpan delivery: "Why don't you go back to night school in Mantino and learn a real trade?" Her unconventional maternal instincts are spot-on and perfectly compliment Jennifer Garner's straight-laced mother figure character. Janney's Midwestern twang (both in dialect and conduct) hasn't been this good since her satirical pageant enthusiast in "Drop Dead Gorgeous."
"The Help"
Most of the praise, performance-wise, for "The Help" went to either Viola Davis or Octavia Spencer. But Janney's performance as Charlotte Phelan, the mother of Skeeter (Emma Stone) was nuanced and touching. As the film opens, Charlotte is fighting cancer and would love nothing more than to see her daughter meet the right man and settle down. Thankfully she grows, over the course of the film, from a stuffy southern mother, to a woman who can acknowledge her mistakes and open her arms to the way the world is changing. Janney's performance is so beautifully detailed, that even when Charlotte is being downright wrong, we sympathize with her suffering and the dreams she has for her child.
"Mr. Sunshine"
This short-lived ABC sitcom wasn't Matthew Perry's return to network television following a successful first run on NBC. That would be "Studio 60 on the Sunset Strip," Aaron Sorkin's follow-up to "The West Wing." What ties both shows together is Janney, who did make her primetime comeback as Crystal Cohen, the owner of a second-rate San Diego sports arena and boss to Perry's manager on this one-and-done half-hour comedy. The stars had strong chemistry, and it was Janney who truly shined brightest on what was meant to be a Matthew Perry vehicle. Her off-kilter boss/mentor was refreshingly grounded, but most importantly "Mr. Sunshine" brought us two minutes of Janney singing (a duet with James Taylor).
"Star Tours: The Adventures Continue"
Talk about unappreciated — we didn't even know this was a thing! The 2011 reboot of the classic Disney attraction recast a lot of key roles (I still miss original droid pilot Max, voiced by Paul Reubens), but one of the upgrades was the creation of CGI "Spokesbot" Aly San San, who provides the pre-ride safety instructions, under the guise of a traditional pre-boarding demo, with perky flight attendant flair. Aly San San, actually named after Janney, is a very minor part of the action, but even in with just a brief bit of voice acting, Janney sells the character concept hard. And she does get the last word of the experience with her signature farewell: "Buh-bye!"
"Liberal Arts"
Despite Josh Radnor's best attempts at transitioning from "How I Met Your Mother" star to successful independent filmmaker, his directorial efforts "happythankyoumoreplease" and "Liberal Arts" never really took off critically or commercially. But whereas "happy" feels like a forced, overtly indie cliche, "Liberal Arts" is a sweetly intelligent romance that deserved more attention in the fall of 2012. Like so many of Janney's most memorable performances, her role in "Liberal Arts" as fiery romantic poetry professor Judith Fairfield finds her making the most out of minimal screen time. Give Janney an inch and she'll find a way to turn it into an unforgettable mile. In the film's comedic centerpiece, Janney goes to bed with her former student (played by Radnor) and follows up the act with a scorching monologue that tears the generation of pseudo-intellectualism to shreds. Giving cocky collegiate authority a carnivorous bite, Janney chews her one big scene whole and spits it out with gleeful wisdom. It's because of Janney that "Liberal Arts" has a literary consciousness beating underneath it's more typical romantic plot lines, and the film feels more unique because of it.
"The Way, Way Back"
Janney recently told NPR that she's used to being cast as "either the smartest woman in the room or the drunkest woman in the room," and this is a textbook case of the latter. Janney's a minor player in this coming-of-age drama, but from Betty's first moments on screen, the tone for what will be a strange and intense summer for Duncan (Liam James) is set. The ringleader of the local party scene, Betty is never without a glass in her hands or an enabling comment designed to keep the party going. But while she never has any real moment of redemption, or even reconsideration regarding her lifestyle, Janney finds just the right desperate edge of self-awareness in her portrayal to make the character more than just a caricature, and thus even more tragic for her delusion.
Of all the roles listed here and considering most of her body of work in general, Janney has not once played a bad person. Sure, you could argue each character has flaws, but none are actually the antagonist to the main character. That streak ended with "Veep." The beauty of Armando Iannucci's scathing political comedy is its central character, Julia Louis-Dreyfus' VP Selena Meyer, is so incompetent and clueless it would be better for the country if she was out of power. Yet you can't help but root for her anyway, if only because she wants it so very badly. Enter Janney as Janet Ryland, a "respected but not dangerous" reporter who turns the tables on Selena looking to break her with some coveted "gotcha" journalism. Their falsely-modest face-off makes an episode for the ages, and Janney again proves herself an unbeatable guest star.
[Editor's Note: Rachel Bernstein, Casey Cipriani, Liz Shannon Miller, Zack Sharf, and Ben Travers contributed to this article.]
READ MORE: Allison Janney Talks to Indiewire About 'Mom' and What She Binge-Watches
Sign Up: Stay on top of the latest breaking film and TV news! Sign up for our Email Newsletters here.