[Indiewire's Springboard column profiles up-and-comers who are deserving of your attention.]
For his directorial debut, writer-director Jay Dockendorf tackles explosive material sure to draw attention when it premieres in the Visions section today at this year's SXSW Film Festival. Set during a single hectic day in Brooklyn, "Naz and Maalik" centers on two closeted Muslim teens (newcomer Kerwin Johnson, Jr. and Curtis Cook, Jr.) being surveilled by the FBI due to their religion, while engaging in two-bit schemes around town. Dockendorf, who won Tribeca Film Institute's IWC Filmmaker Award for the project, was inspired to make his debut feature after hearing about (and being appalled by) the FBI's program of secret spying on mosques in Brooklyn. His story emerged from interviewing Muslims about their real-life experiences with surveillance, including some closeted men. A former Project of the Week winner on Indiewire, "Naz and Maalik" strikes a timely note and heralds the arrival of a filmmaker willing to push buttons to get important stories out to the public.
The idea about writing about myself, or writing about something easy, doesn't really appeal to me very much right now.
I have a background in journalism
so I feel comfortable and excited about interviewing people. Basing characters of off those [
interviews
] has always been a part of my method.
I'm not really sure that I'll ever base a character on myself or put myself into a film. Who would be interested in watching a character based on me?
I think that I've done as careful a job as I possibly could have, making this kind of project; a project about a world totally apart from the writer.
I'm interested in the question of "what's the best way to approach another culture's conflict
and tell a story that exists in the lives of characters unlike myself?" I think that this is a very important question that is a part of the cultural conversation right now.
It's a conversation that's far from over. I like the idea of making a film that could potentially sort of sit alongside the history of that conversation through art as opposed to the numerous op-eds, congressional hearings and so forth that have happened. I hope the conversation continues.
"Do The Right Thing" and "She's Gotta Have It" were definitely in my heart the entire time we were filming the film and, at the same time, I thought a lot about the cool conversational, or comfortable conversation at least, in the movies by Richard Linklater: "Slacker" and the "Before Sunrise" series. There were some other films that were influential in other ways. "Paris is Burning" is one of my favorite documentaries and "The Wedding Banquet" by Ang Lee is a movie that I think captures a sort of energy and spirit that is incredibly relatable in a wonderful way.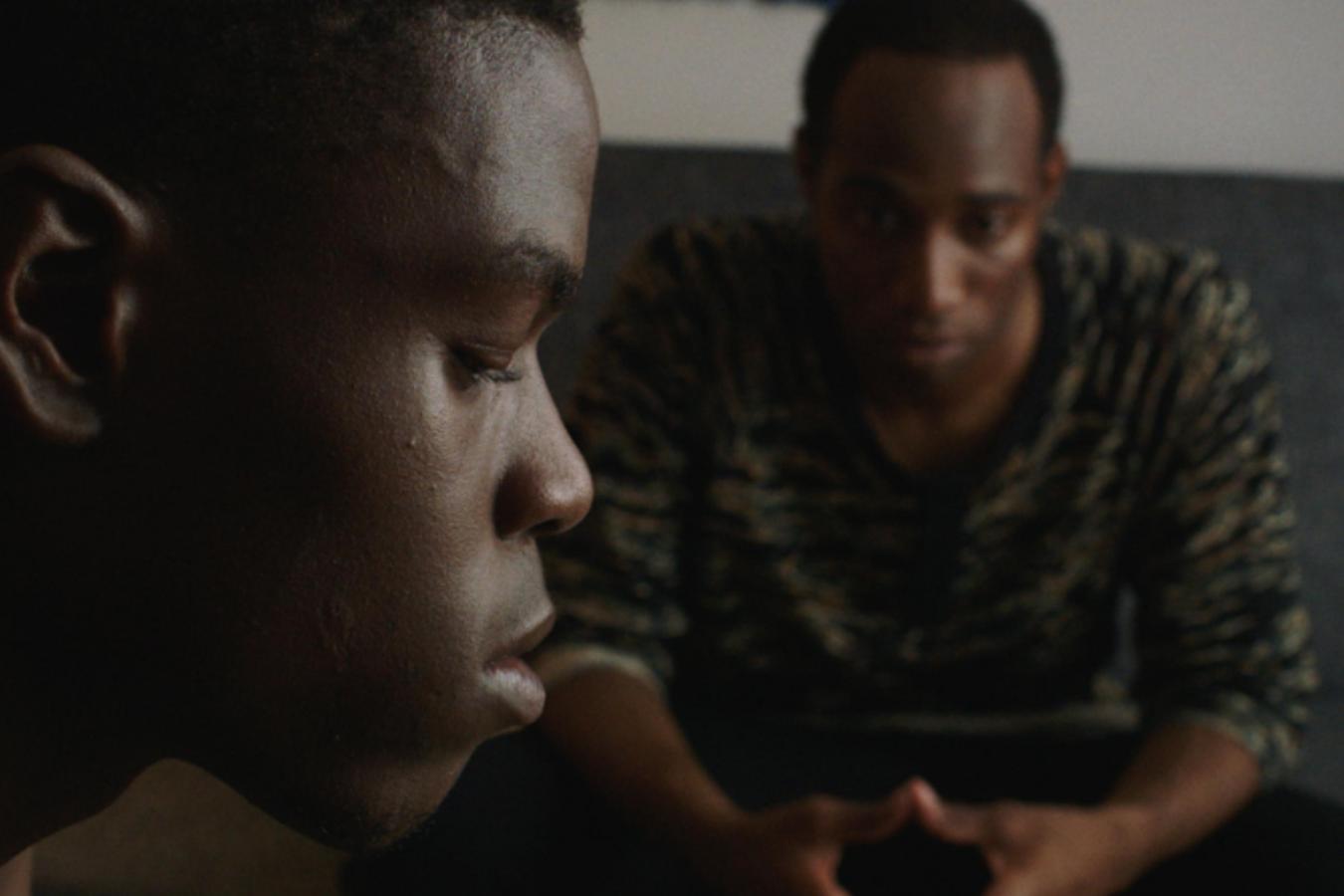 Our process of building the characters began with a table read that quickly evolved into the two main actors and I spending entire days together for about three weeks, walking through the city and running the conversations and going to the locations where we ultimately shot the film.
I do have two other projects in the works.
It's a little too soon to say exactly what they are, but I would say that I'm not necessarily done with topicality. I am still completely interested in matters that require research and require a departure from everyday experience, but still wanting it to be relatable. So, I'm doing a lot of research for both of these two projects at this point and hopefully I can get one off the ground shortly after SXSW.
READ MORE: Indie Maverick Kate Lyn Sheil on Going Big With 'House of Cards' & Making Movies with Exes
Sign Up: Stay on top of the latest breaking film and TV news! Sign up for our Email Newsletters here.