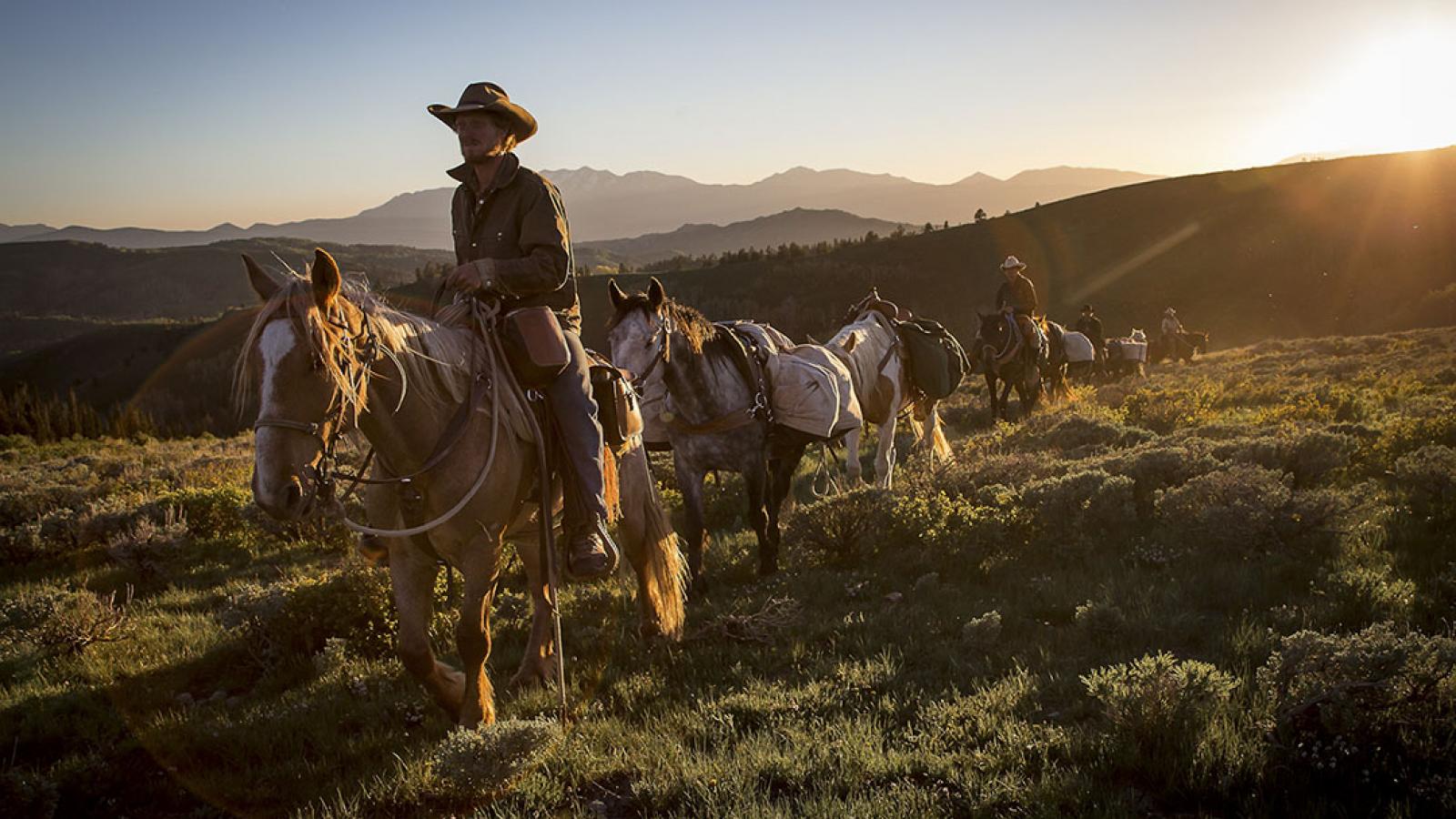 READ MORE: Reality Checks: How Hot Docs Helps Underappreciated Documentaries Find Life
Gravitas Ventures has snagged distribution rights for "Unbranded," Phillip Baribeau's award-winning documentary centered on a group's grueling 3,000-mile trek across five states.
The film's official synopsis reads: "'Unbranded' follows the story of Ben Masters, Thomas Glover, Jonny Fitzsimons and Ben Thamer as they travel through the deepest backcountry from Mexico through the American West up to Canada, with 16 Mustangs chosen and trained for this purpose. The ride took five and a half months through Arizona, Utah, Idaho, Wyoming and Montana, in famously challenging and beautiful country such as Yellowstone, the Grand Canyon and Glacier National Park."
A crowdfunding success story, the film raised $171,000 on Kickstarter from over 1,000 backers and later inspired the adoption of 50,000 wild horses living in holding pens throughout the American West.
"We are thrilled to be working with the very innovative Gravitas Ventures team!" said Cindy Meehl, Executive Producer. "Their excitement over this film is exactly what we were looking for to help us deliver it to the U.S market. We have a fanatic and devoted fan base that has followed the 3000 mile ride through the press and can't wait to see it on film! The 'Unbranded' team looks forward to our partnership with Gravitas Ventures as we watch this film and its beautiful message grow."
"'Unbranded' is breathtaking in both scope of what's been accomplished by these four young men and in how incredible the settings are throughout. We know audiences of varied backgrounds — from families to animal lovers to just documentary and film fans — are going to enjoy this remarkable adventure," said Nolan Gallagher, Founder and CEO of Gravitas Ventures.
Gravitas will release the film theatrically and On Demand on September 25.
READ MORE: Gravitas Ventures Acquires SXSW Winner 'Peace Officer'
Sign Up: Stay on top of the latest breaking film and TV news! Sign up for our Email Newsletters here.