READ MORE: Chicken & Egg Pictures: The Force Behind Women Directed Documentaries at Sundance and Beyond
Chicken & Egg Pictures has announced the 10 participants of its inaugural Accelerator Lab, each of whom are first or second-time female filmmakers. The Lab promises to work with directors to develop their works over a 12-18 month program, helping by providing the participants with a two-part grant and mentorship opportunities.
"These filmmakers and projects represent a microcosm of the over 200 filmmakers whom Chicken & Egg Pictures has supported over the last ten years," said Jenni Wolfson, Chicken & Egg Pictures' Executive Director. "Our goal is to nurture their talent by providing them with a yearlong creative lab program, a grant of up to $35,000, and a community of women filmmakers who can support and learn from one another."
The full list of participants is as follows:
"A Guangzhou Love Story"
Director: Kathy Huang
"By A Thread"
Director: Rina Castelnuvo and Tamir Elterman
"Cuenca"
Director: Isabel Alcántara
"Roll Red Roll"
Director: Nancy Schwartzman
"Rules to Live By"
Director: Hope Litoff
"Sons and Daughters of the Incarcerated"
Director: Denali Tiller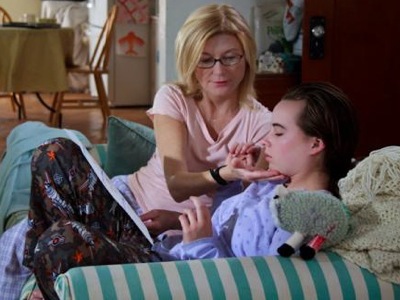 "Fly Away"
Director: LC Cohen
"Lawyers"
Director: Hikaru Toda
"The Feeling of Being Watched"
Director: Assia Boundaoui and Alex Bushe
"Whose Streets?"
Director Sabaah Jordan and Damon Davis
Sign Up: Stay on top of the latest breaking film and TV news! Sign up for our Email Newsletters here.