"Deep Dive" is an in-depth podcast and video essay series featuring interviews with the stars and creative team behind an exceptional piece of filmmaking. For this spring edition, the IndieWire Crafts and Special Projects team partnered with Showtime to take a closer look at "George & Tammy" with creator/showrunner Abe Sylvia, stars Jessica Chastain and Michael Shannon, director John Hillcoat, and eight more behind-the-scenes artists who brought to life the story of country legends George Jones and Tammy Wynette.
Showtime's "George & Tammy" is a powerful and profound examination of show business romance, a heartbreaking but exhilaratingly entertaining portrait of the passionate but troubled relationship between George Jones and Tammy Wynette. As the King and Queen of Country Music, Michael Shannon and Jessica Chastain capture the essence of the country music icons without imitating them; these are performances built from the inside out that allow the audience to intuitively understand and empathize with characters who deeply love each other but often seem unable to act in their own — or each other's — best interests. What's remarkable is how much of the complexity of their relationship is captured in their songs.
In our "Deep Dive" podcast, we talked to Sylvia, Chastain, Shannon and the team about how the keys to unlocking these characters and their story came in the process of recreating Jones and Wynette's music for the series.
You can listen to the podcast above, or by subscribing via Apple Podcasts, Spotify, or Overcast.
"George & Tammy" is a riveting love story, but it's so much more: a chronicle of country music culture over the course of nearly 30 years, a meditation on the intersection between public and private lives, and most of all a rip-roaring musical filled with spectacular live performances. In the videos and essays below, we explore each of these areas as we discuss with 12 members of the "George & Tammy" creative team how they conceptualized and executed this ambitious series.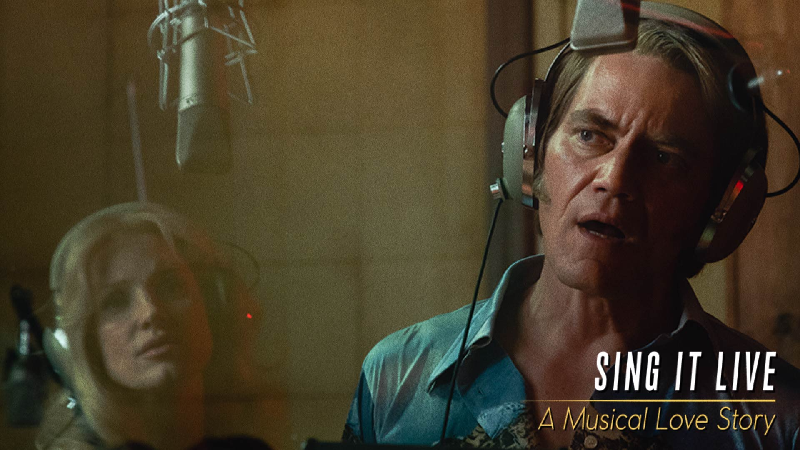 Performing Live
One can't discuss "George & Tammy" without talking about the music, which is where the series took some of its greatest risks — and achieved its most powerful emotional effects. Although some of the songs performed on the show are among the most iconic in country music history, the filmmakers quickly realized that they would have to create their own versions of the recordings to maintain the proper spontaneity and depth of feeling. "What made George and Tammy so singular on those recordings is the intimacy of them," showrunner and series creator Abe Sylvia said. "Michael and Jessica have that same power as actors. If we could capture that essential quality in Michael and Jessica, we were going to be well ahead of the game, so we quickly dispensed with the idea that they would lip-sync to the original performances."
Chastain and Shannon agreed that singing the songs themselves — and singing them live — was essential. "No one's going to sound like Tammy Wynette," Chastain said. "No one's going to sound like George Jones, but we've got to figure out how to emotionally tell their story through songs. Typically on shows, you go into a studio, you do pre-records, and then you lip sync to those pre-records, so they're like the perfect versions of the songs." That approach wasn't going to fly on "George & Tammy."
"That just would've been horrible," Shannon said. "I think that would've felt so phony if we had never sung those songs. I don't think we would have had as strong a connection with these people." Shannon and Chastain rehearsed for months and sang all their songs live on camera, an approach that put immense pressure on the actors. "It's very rare to do live vocals like that because it's a tremendous amount of work, and it's risky," said editor Katharine McQuerry. "You're relying on that day's performance, and not only are they having to give a performance, but they have to sing." The power and verisimilitude this method yielded, however, are undeniable. "It's just our voices, which is very vulnerable because it's not the perfect version," Chastain said. "But it's the most authentic, and it's the one where we get to be storytellers."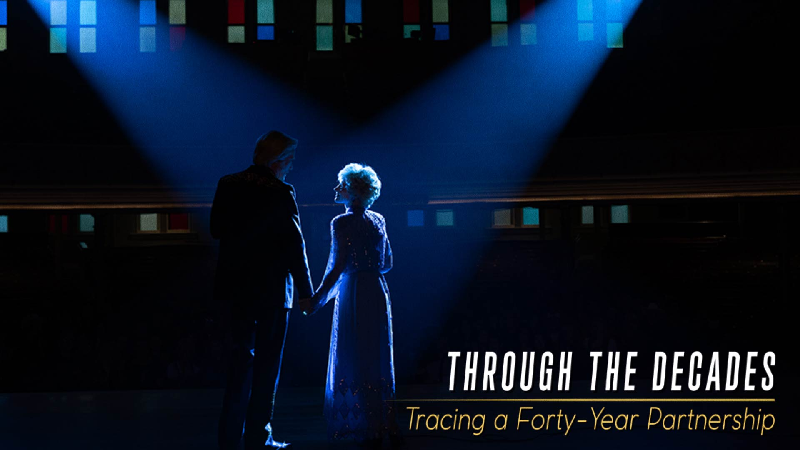 Through the Decades
"George & Tammy" isn't just the story of a couple; it's the story of an era, and the filmmakers were intent on finding their own cinematic language for the time and place in which the story is set. "We shared the same goal," said costume designer Mitchell Travers. "From '68 to '95, we wanted to show the American South in a way that hadn't really been shown. So often when you talk about the '60s, it's the British invasion, and as we move through the '70s of course it gets into disco. There weren't really any clear references about the American South and what that looked and felt like." For Sylvia, the key was making everything authentic in a way that would inform the saga of the title couple. "For costumes and hair and makeup, we wanted it to feel of the time," Sylvia said. "It wasn't a comment on the period. Our guiding principle was to make sure that it felt textured and real and not removed."
Travers shared Sylvia's desire to place the audience in George and Tammy's shoes and conveyed the trajectory of their relationship through their costumes. "I like the idea that their style evolved and then broke together, and it mirrored a lot of their relationship," Travers said. "My hope is that when you watch the series, just from a still you can [tell]: Are they together or are they separate?" Production designer Jonah Markowitz traced the relationship in similar ways via the sets, exploring how harmonious George and Tammy's marriage was based on the style and condition of their living spaces; he also tried to find a color palette that was specific to these characters and their environments. "What kind of bubbled up as the way to create different color palettes was where they were in the relationship," Markowitz said. "That's the food I crave to create the visuals. What is she feeling in this scene?"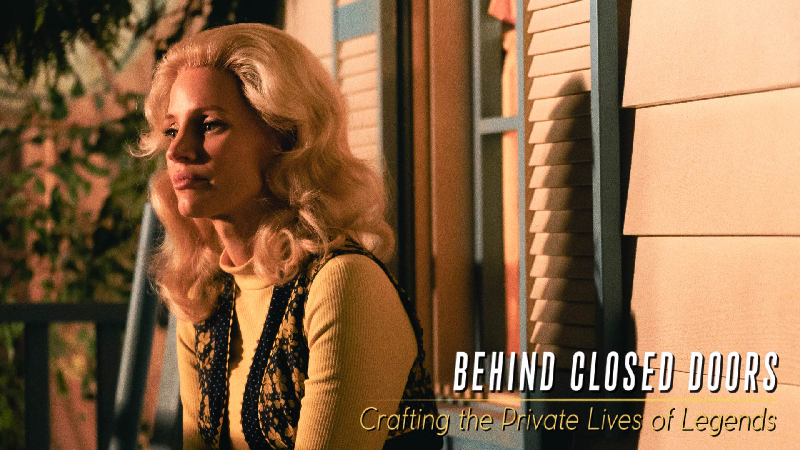 Behind Closed Doors
One of the series' greatest strengths is its examination of the relationship between George and Tammy's public personae and their personal lives — where they intersect and overlap, and where there's a gap between image and reality. "You're actually behind closed doors with them, getting the intimate details," said director John Hillcoat, whose mandate was "to find the depth in those characters as human beings and [explore] their struggle with addiction and success and fame." Finding reference points for the characters' private lives was difficult given that even George and Tammy's allegedly "candid" photos were often taken by professional photographers to control the images released to the public, but this very idea — that George and Tammy would have photographers on staff to document their lives — helped inform the filmmakers' approach. "This is the way they wanted us to think they were dressed," Travers said. "This was a presentation to their audience."
Perhaps the show's most powerful behind-the-scenes moment comes when George records his ballad "He Stops Loving Her" in the studio while Tammy watches and is devastated by what the song infers about their relationship. Hillcoat employs several of the show's ongoing visual motifs, such as mirrors and reflections that he intended as references to illusions and the trappings of fame. "As the story progressed, those reflections became more fragmented," cinematographer Igor Martinovic said. "Sometimes we would actually film through the foreground elements to obscure the action, so that it would feel like we are spying. We would also use a lot of frames within frames, isolating them, showing that there is no exit out of that situation. The frame is actually not allowing them to escape." When Michael Shannon performed "He Stopped Loving Her Today," he asked that Jessica Chastain not see him rehearse so that she would experience the moment for the first time on camera. "George says in the show, 'It's just too damn sad,'" Shannon said. "I felt the weight of that."
"We're watching two people at an impasse who love each other dearly," Sylvia added. "It is excruciatingly delicate."
---
VIEW ALL DEEP DIVE COVERAGE